Distance: 91,50 km Time: 3:56 Total distance: 4431 km Average Speed: 23,23 km/h
The final day of cycling. I don't know why, but I couldn't sleep last night. I always tried, but ended up watching stuff on YouTube until I fell asleep at 5 in the morning. I ignored the alarm at 7 o'clock and overslept until 8. From then on, everything went quick, as I had already prepared everything yesterday evening, my luggage and my cloth. Just grabbed everything went down and returned they key, placed my luggage on my bicycle and took of for breakfast.
It were only around 90 km, so easily doable. As always people try to warn me of the traffic in bigger cities, so I planned to arrive at around 16:00. But I was good on the way, no so much wind, no rain, a little bit of sun, so that I already reached 60 km for lunchtime.
As I was so quick on the road, I told my brother that I would arrive earlier in about 1,5 hours. I was giving everything and took up more speed. This speed resulted in an even more high average speed than some days ago.
The expected traffic never came, it was fluid traffic, which had the same speed as me, so perfect. At traffic lights I always sneaked my way through the front of the line and I didn't have any problems. As the traffic was a little bit loud, I placed my speaker on my handlebar to listen to music. People found it very amusing as I sometimes danced a little bit (depending on the music on) when I had to stop at a traffic light.
I found the place where my brother and his girlfriend (called Gemma) are staying and I quickly took a hot shower. I packed out all my panniers to check stuff to clean and what I have and can use.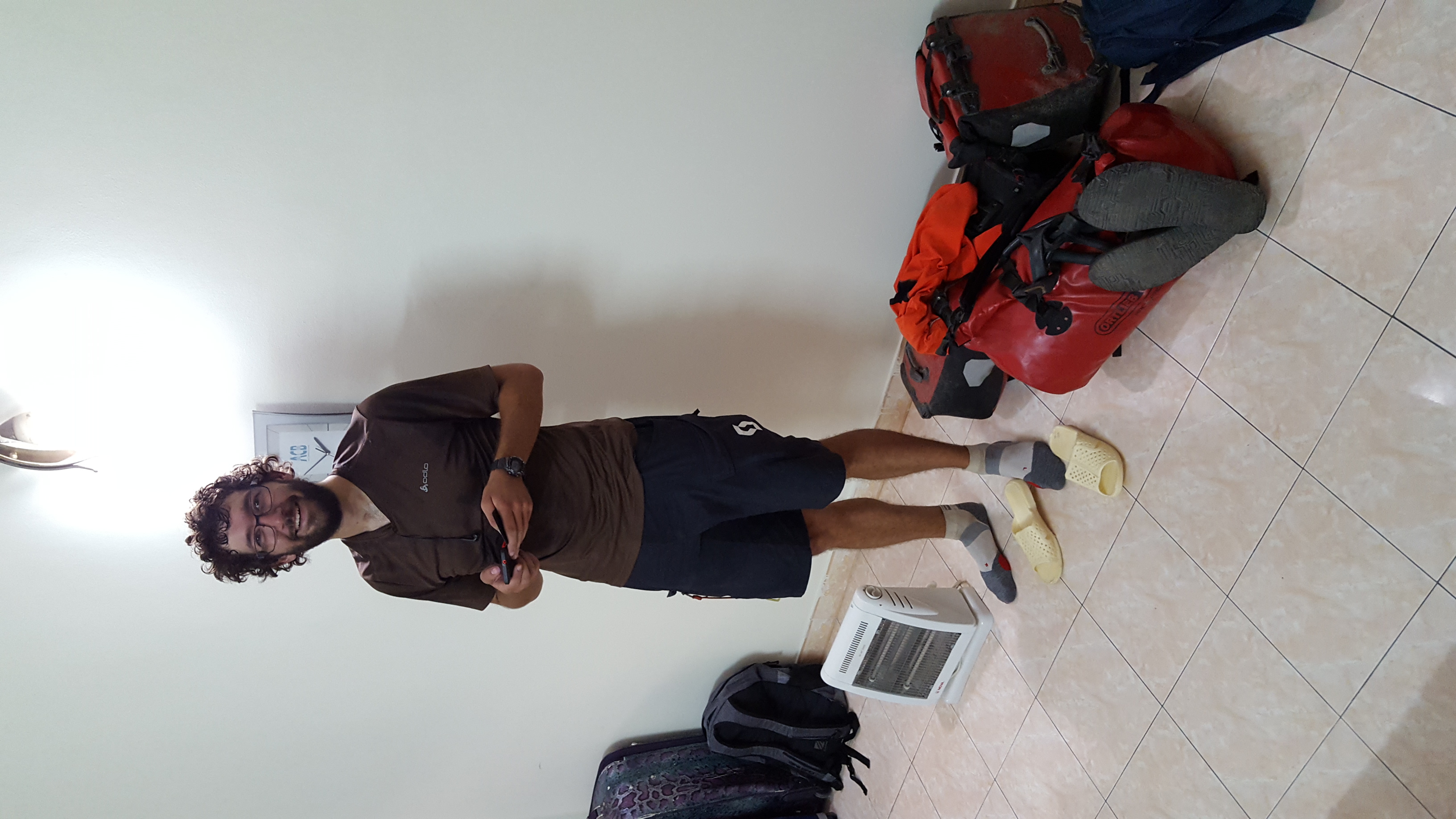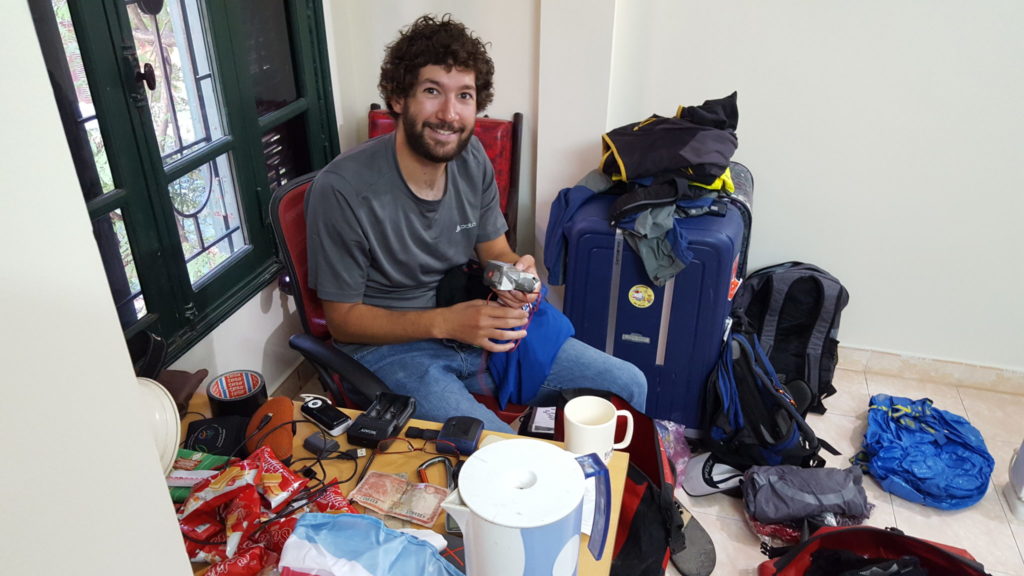 As promised they brought me some chocolate.
In the evening we took the motorbikes and went into the ancient city of Hanoi.
My brother (Charel) and his girlfriend (Gemma)
some good desert we had: Some fruits, with jelly and coconut milk.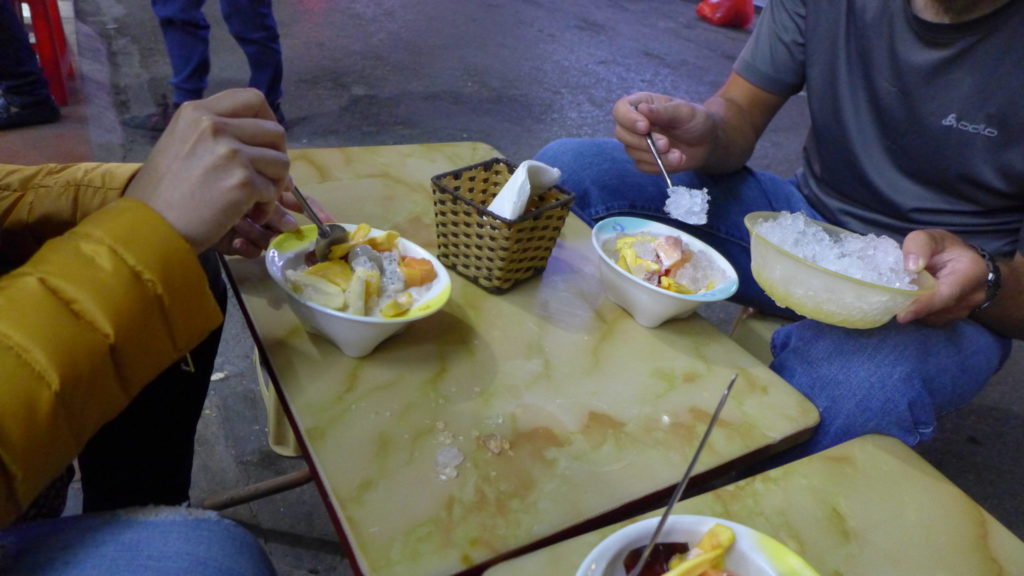 Today I took again 0 pictures with my camera… all the pictures above are taken by Charel.
For the next few days, I will stay with the both of them, visiting Hanoi, perhaps some other places around (we don't know yet), celebrating Vietnamese new year and of course preparing my bicycle for the flight, which will be in the evening of 2. February from Hanoi to Frankfurt over Istanbul.
As I have finished cycling here, I will probably not make a post every day, I don't know yet. What is for sure that there will be some more posts about this travel. A little review on the trip itself, my equipment, my experience and about Hanoi itself. When will I do that? I don't know. I currently have the laptop of my brother, so I don't have to write on my phone anymore, which will lead into quicker writing, but as I am hanging out with them, I have less time to write… You will hear from me eventually.