Distance: 67,00 km Time: 3:43 Total distance: 3930 km
As yesterday morning, I was not motivated to get up, so I got up again late. Outside it was still raining. Not much but still enough to have to wear a rain coat. After all,  my cloth don't dry during the night as it is not that warm anymore,  so I just wear not completely dry cloth. The temperatures are still okay to do it and as soon as I start moving,  it gets warmer inside the raincoat.
I was out of energy. I did an early break and drank a coffee.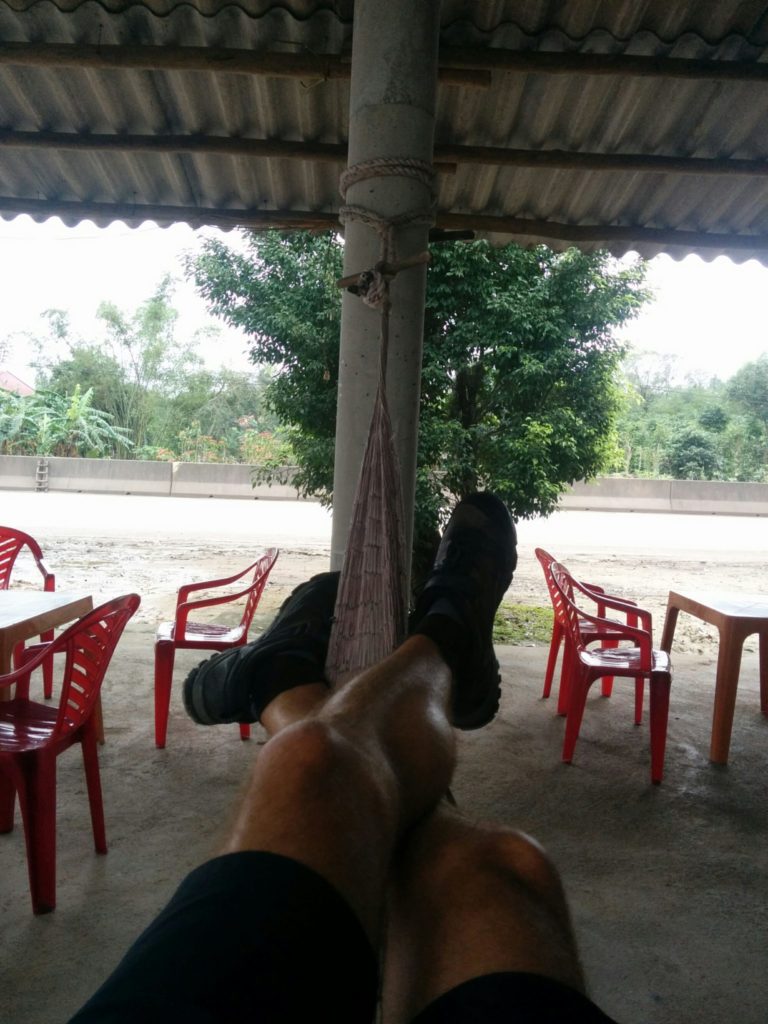 Sadly after the break I was still without energy. So I had an early lunch at 11. After that one it was a little bit better. Also the rain had stopped and I could take of the raincoat. But the wind stayed. I even took out my camera to take some pictures😀 (the picture at the break was taken with my smart phone)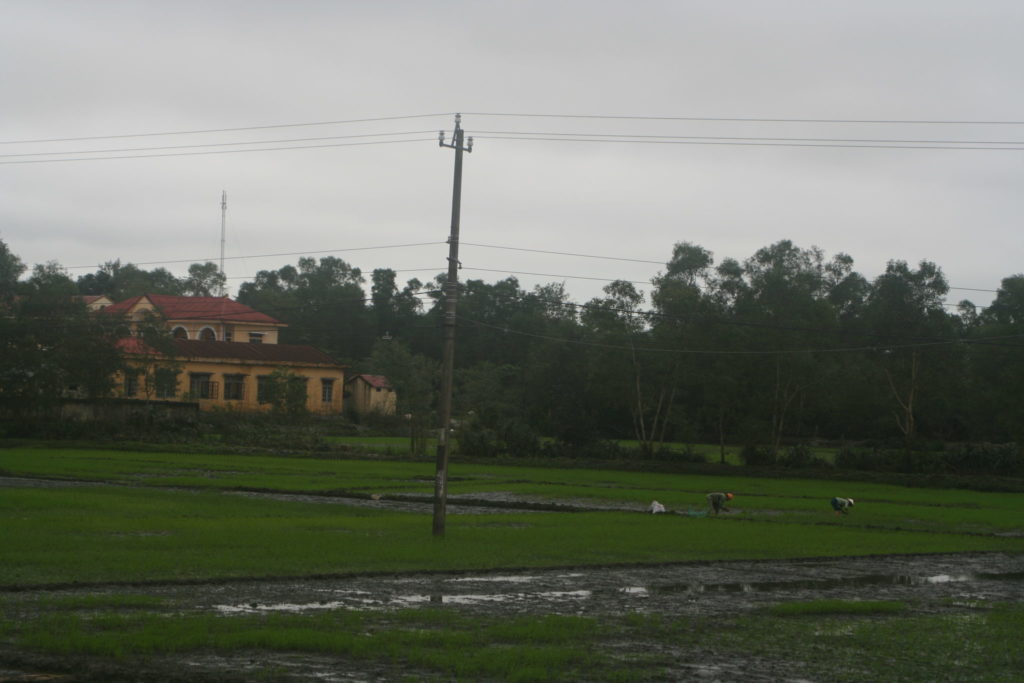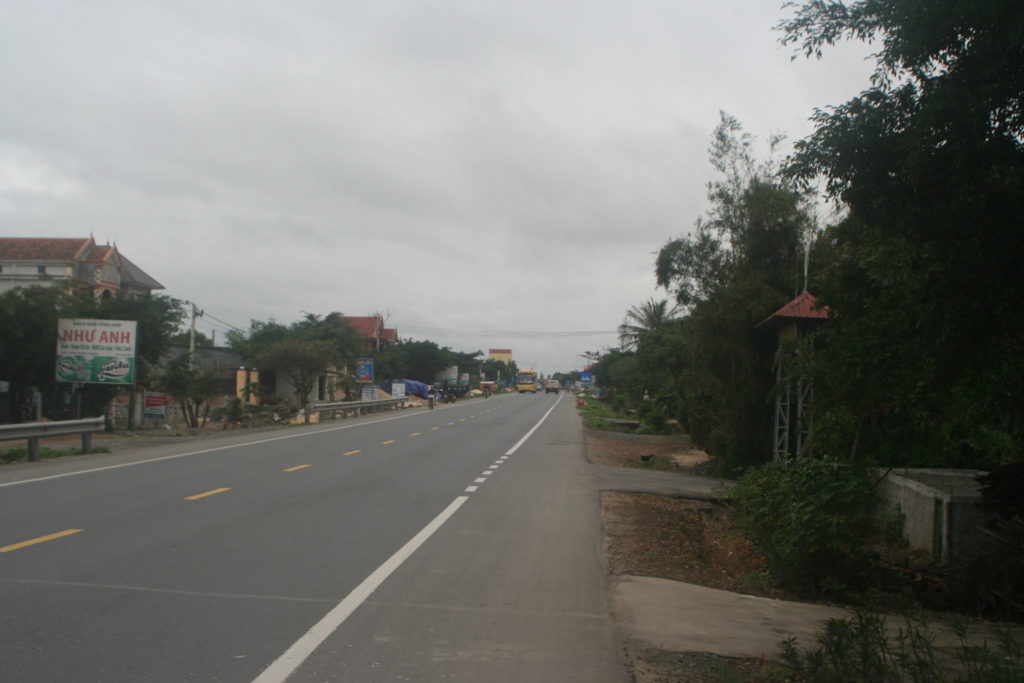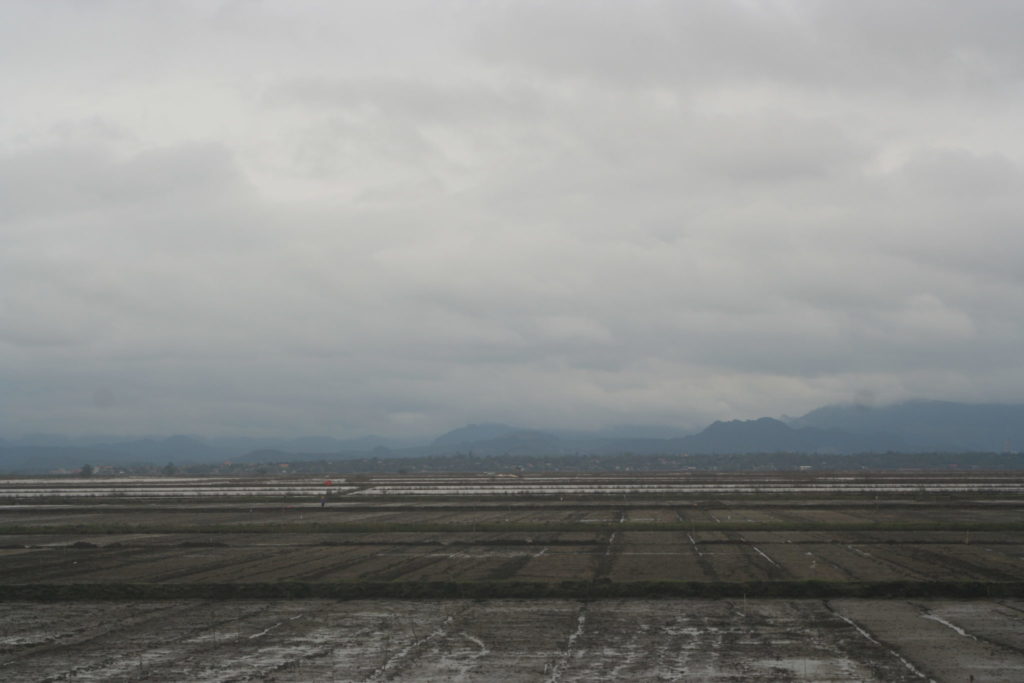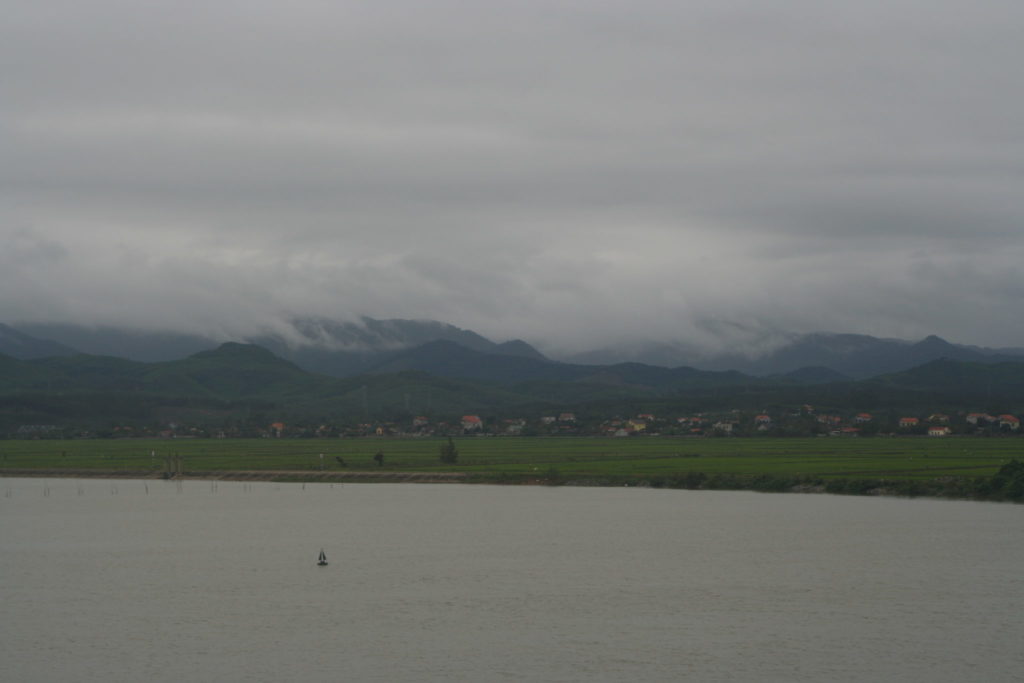 Because I was cycling so slow I arrived not that early in Đồng Hới at around 14 o'clock. After some searching I found a hotel to stay in and I put out all my wet stuff to dry.
As I want to visit Phong Nha and Paradise cave tomorrow, I tried to join a guided tour for that. I walked through Đồng Hới  to find some agencies offering that. I just found one place on the internet,  so I just went there. Now I have a tour which visits the two caves and picks me up in the morning 😊
On the road now appear always the signs with Hà Nội written on it and the distance. I find it nice because it is like a countdown to my final destination 😀