no cycling
So a day at Hue. In the morning it wasn't raining. I walked around and went to a place where locals ate breakfast. I pointed at some food of people at another table, something with meat and these french baguette they have here. The guy went away,  a second guy came and asked "omelet or scrambled eggs"  and I said omelet. I thought it would be combined with the meat. No I just got a baguette with omelet.
I continued walking through the city and got a second baguette at a street vendor. This time there was omelet,  meat,  vegetables,  some more unidentified stuff and sauces. Really great. Continue walking around to get some coffee.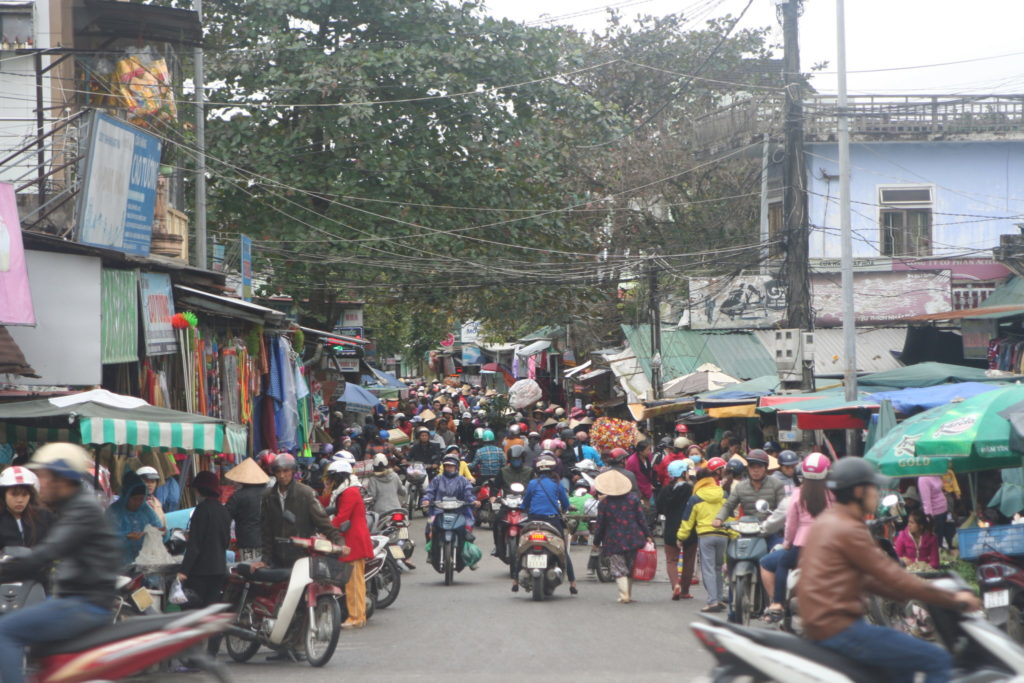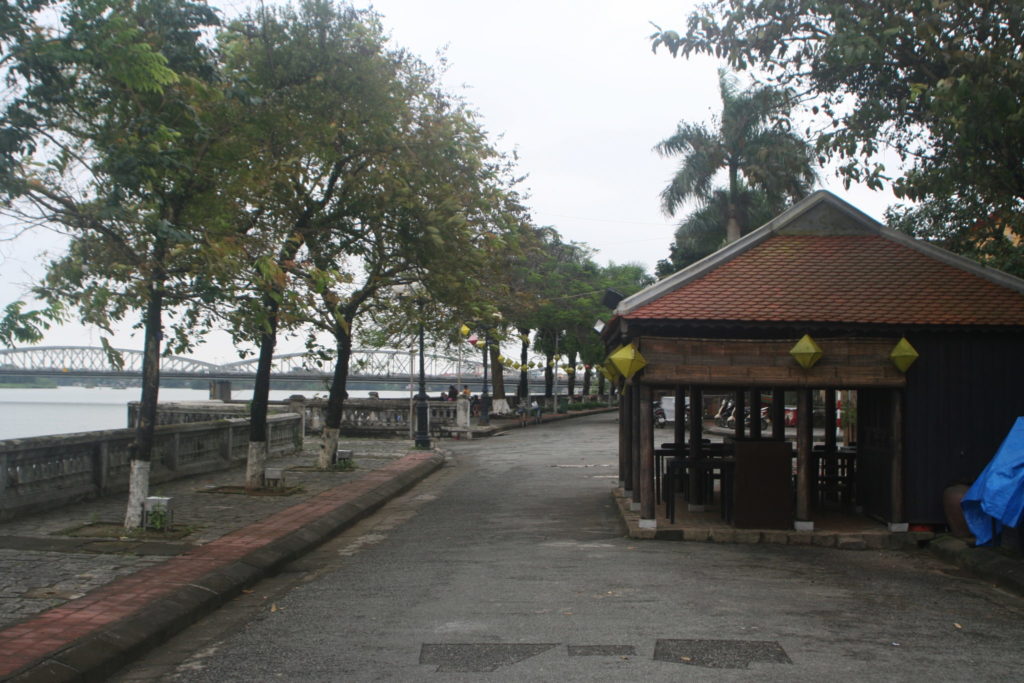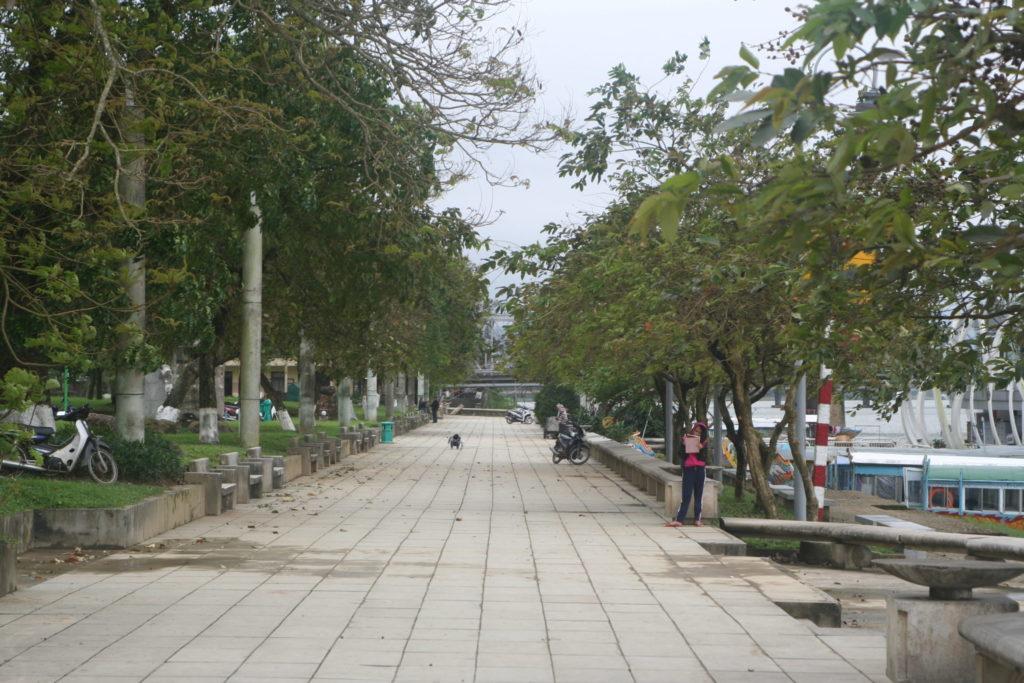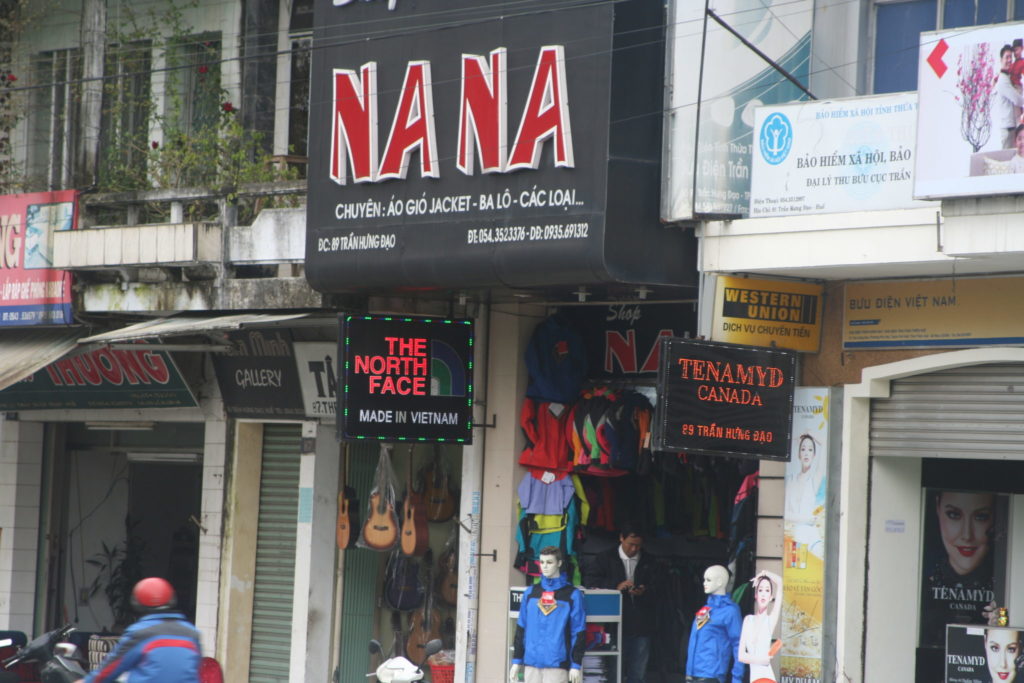 All the time people say "hi"  to me to either offer me a motorbike ride or to get me to eat at their restaurant…
Around 10 o'clock I decided to visit the old citadel of the last dynasty of Vietnam (beginning from something with 18xx till 1945). It is a nice place,  sadly a lot is destroyed due to two wars (I think it were two wars). A nice cheap animation movie explained me a little bit about it,  so I didn't need a guide to get at least some information.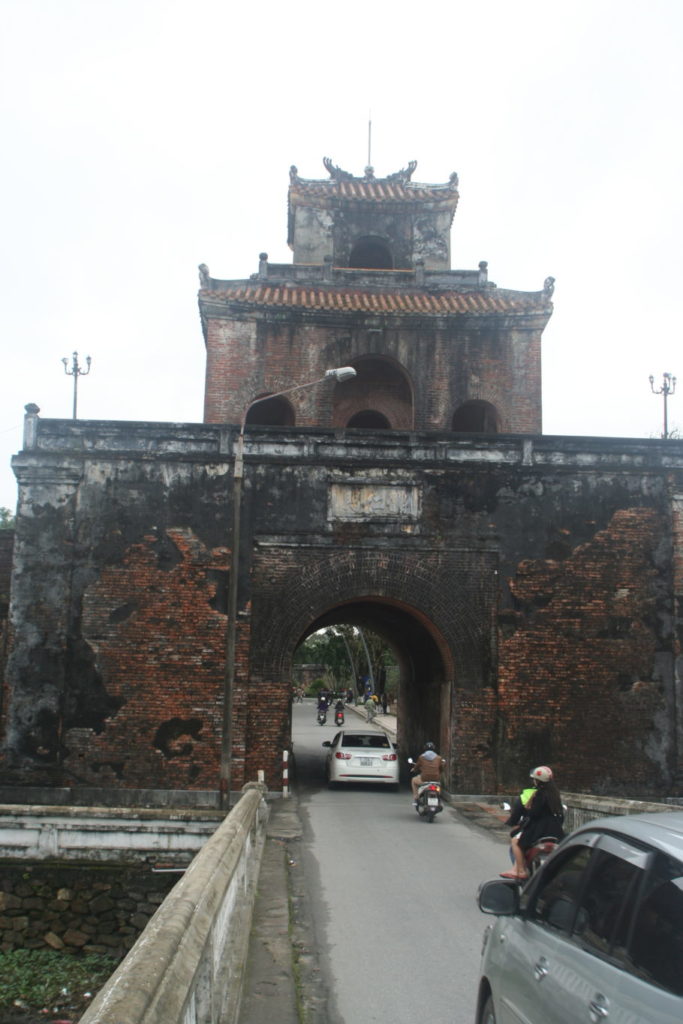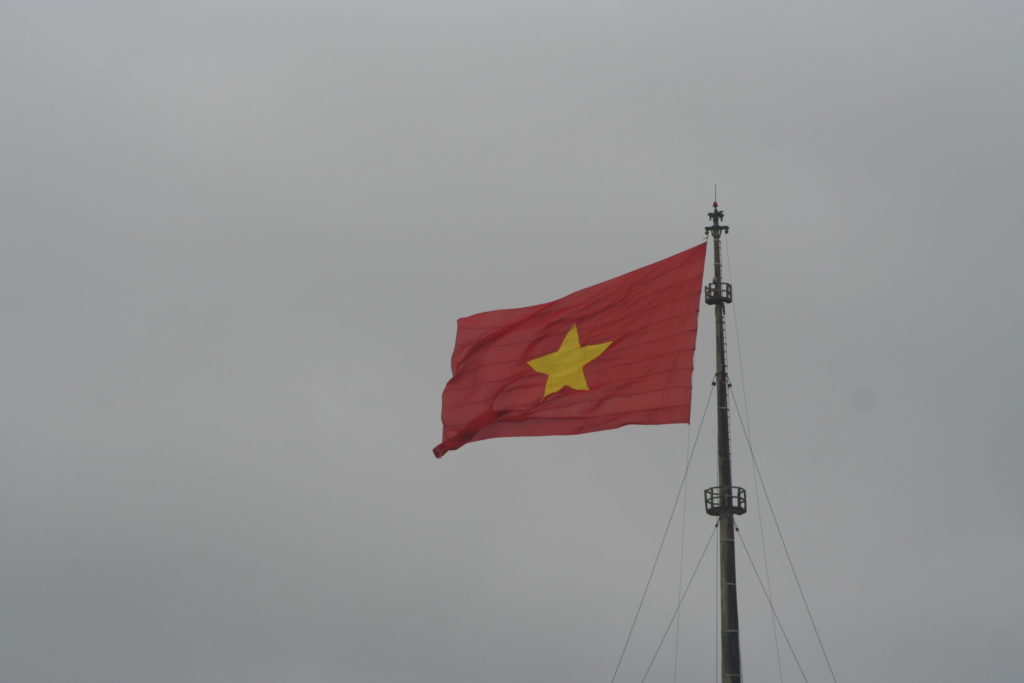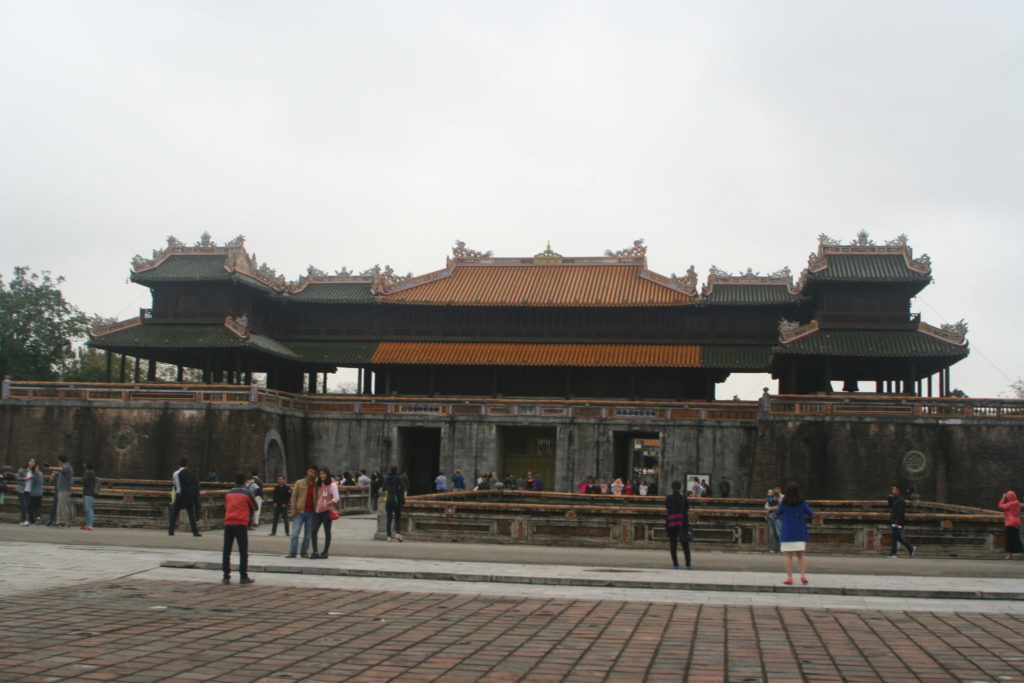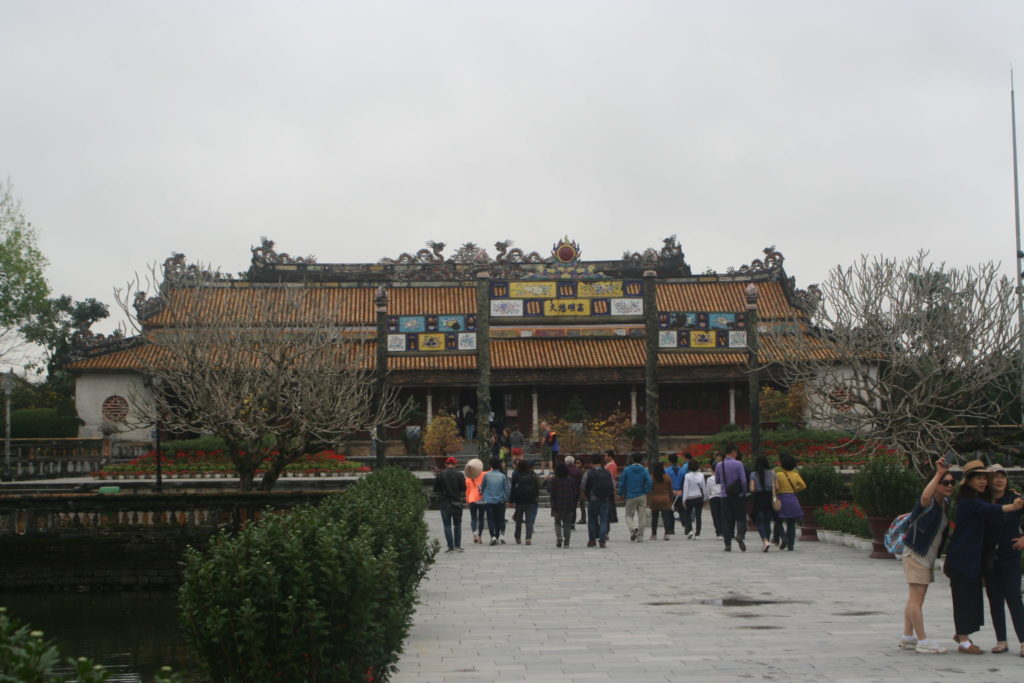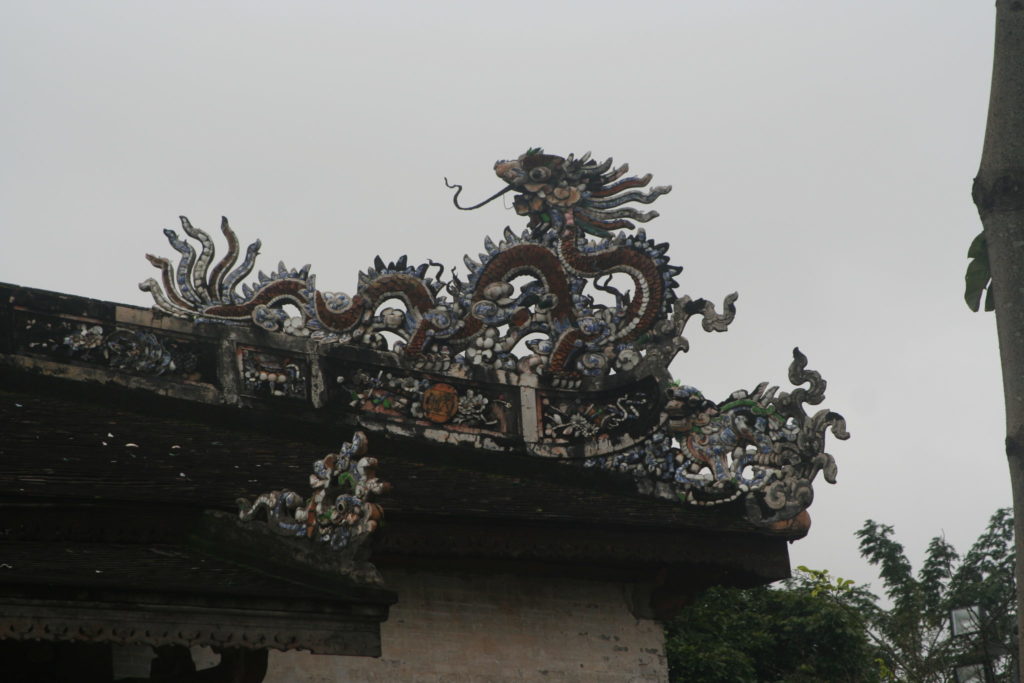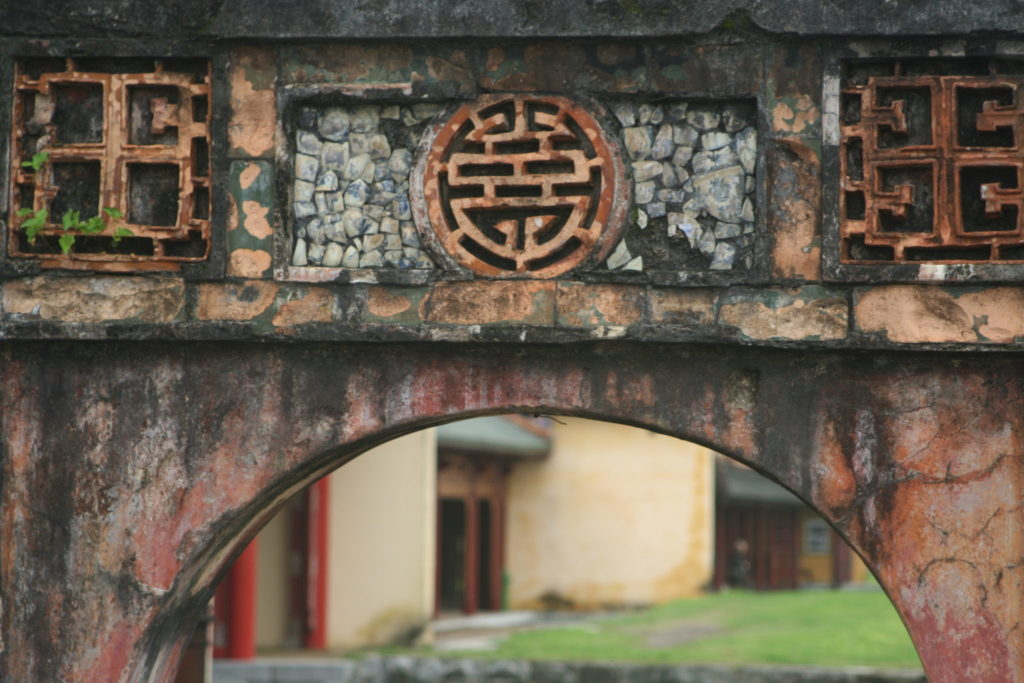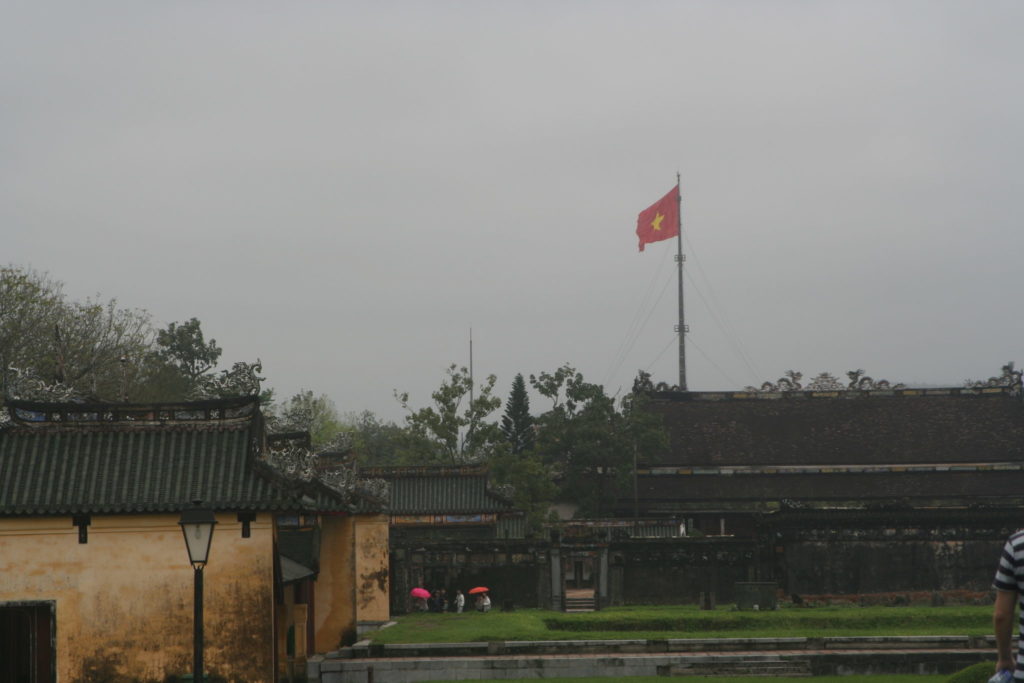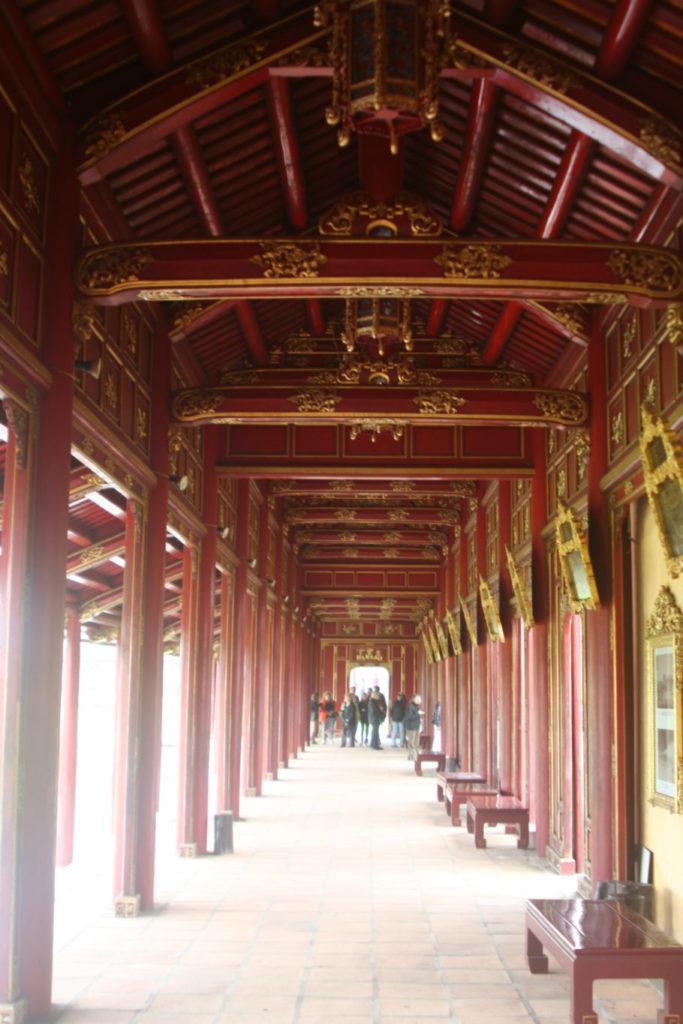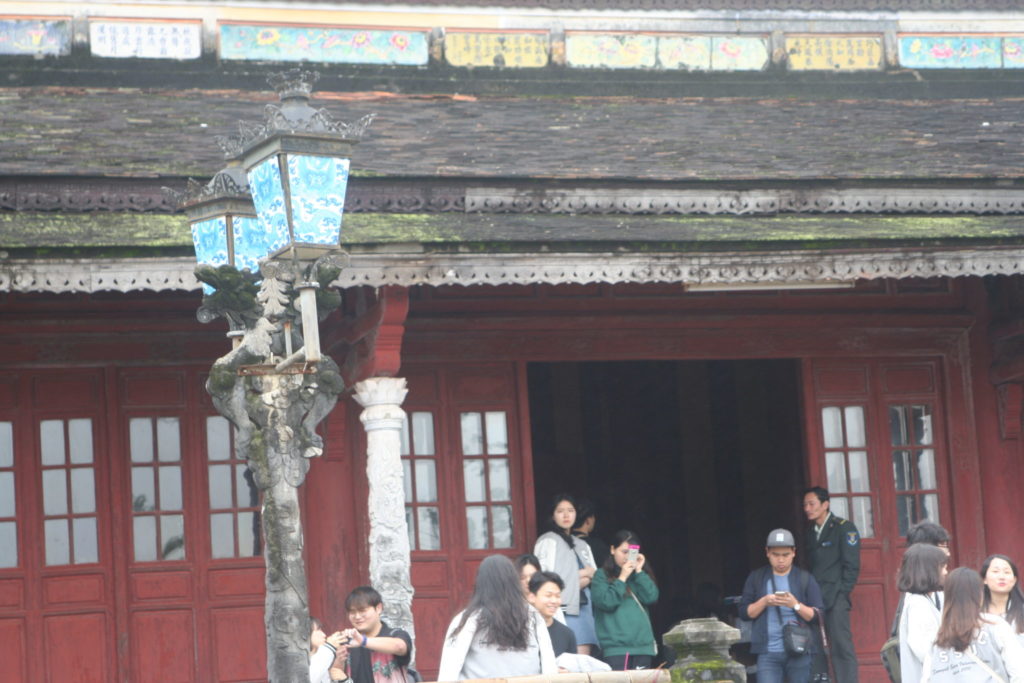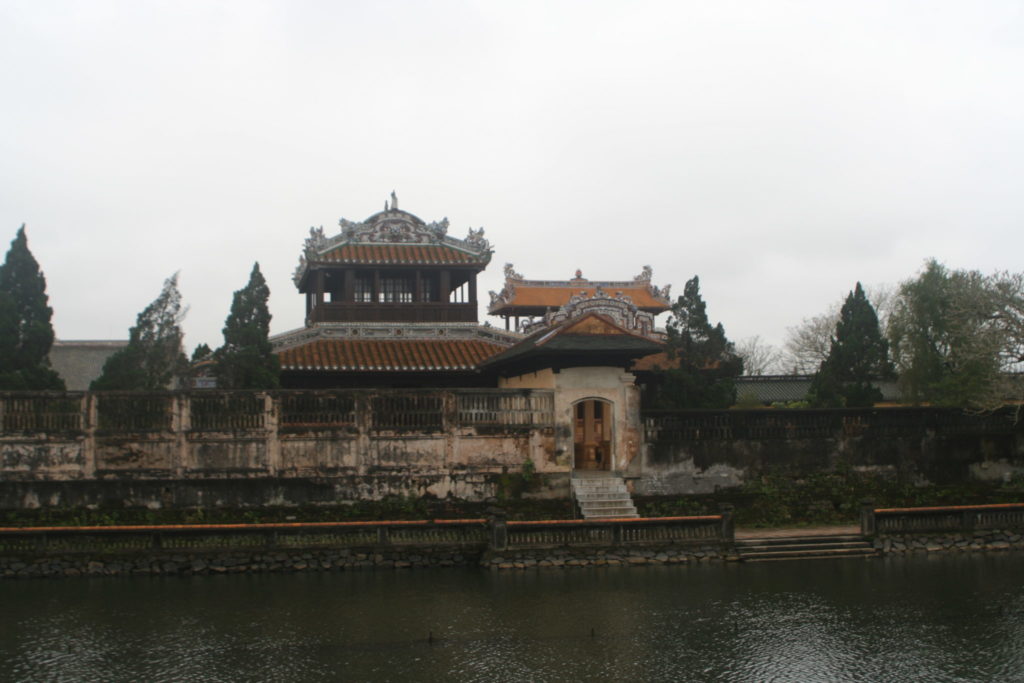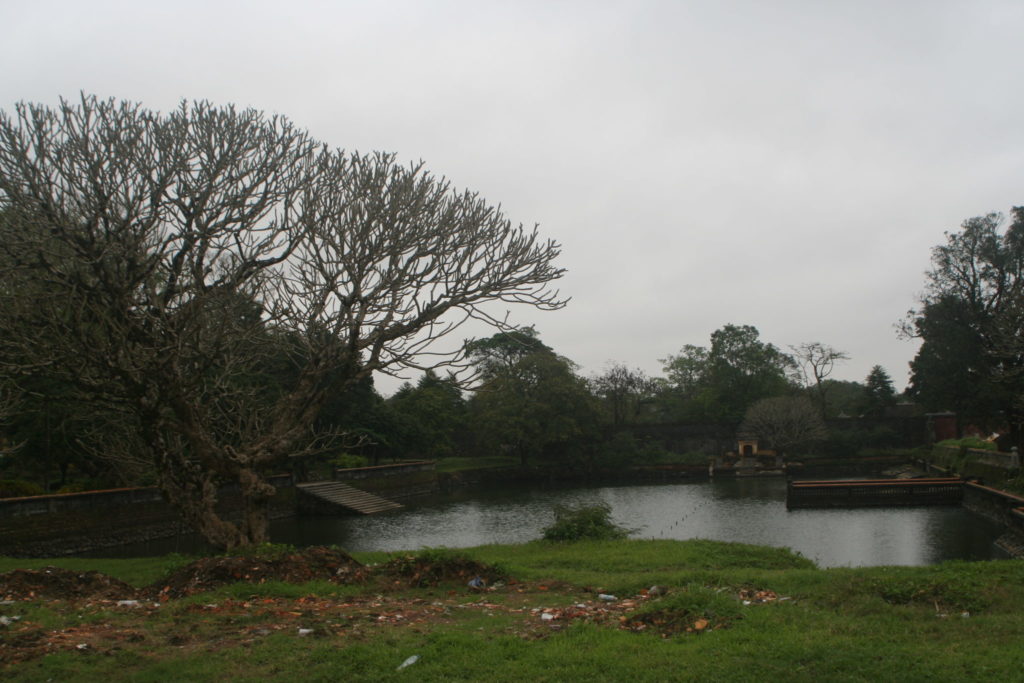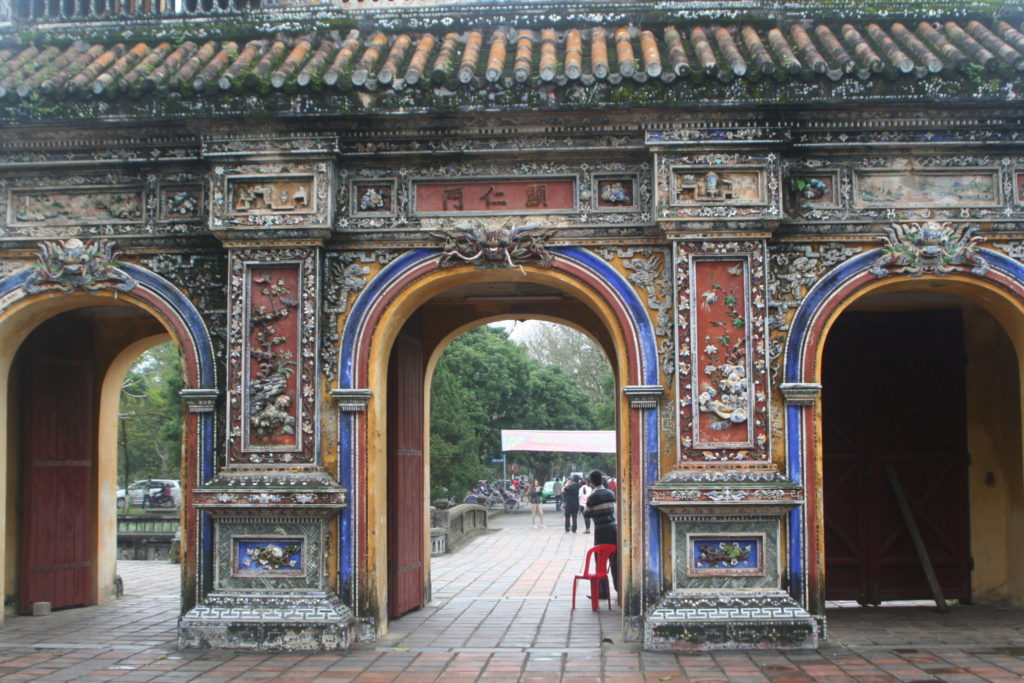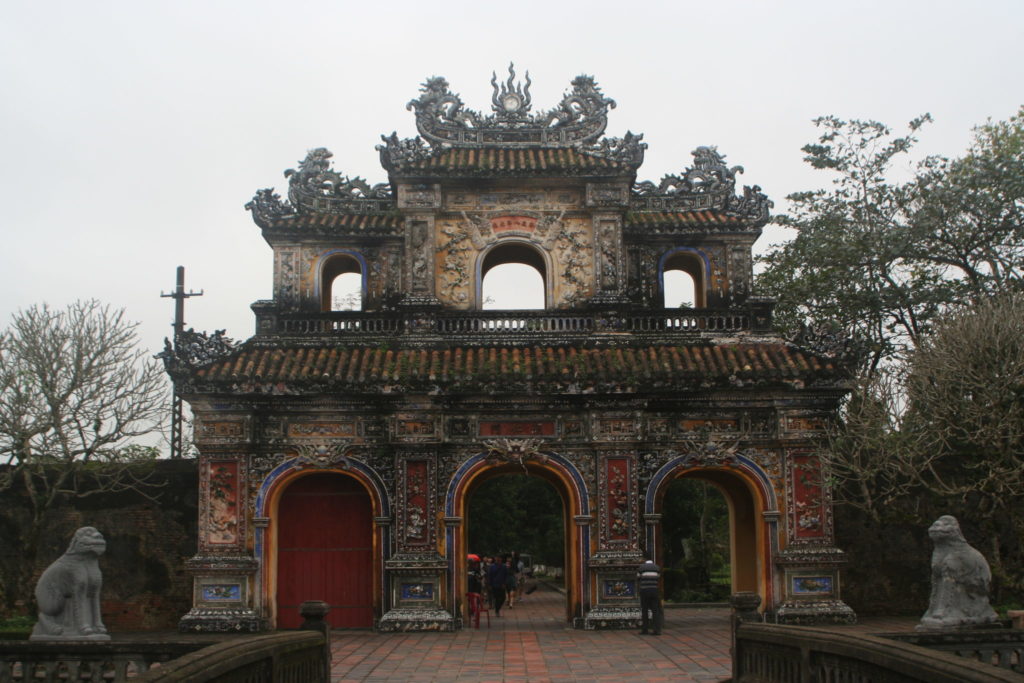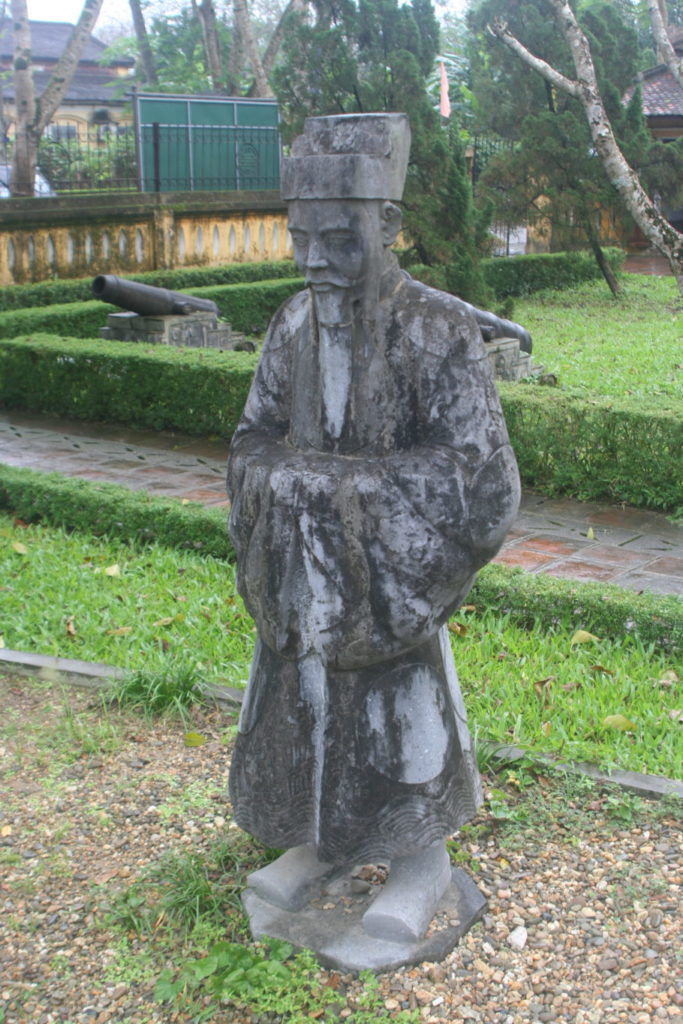 At 1 o'clock in the afternoon it then started to rain. As I left my raincoat at the hotel,  I had to get back there.
Arrived there it started to heavily rain and I didn't want to go outside anymore, because my further plan was to rent a motorbike and visit some places 10 km away from the city center and I didn't want to drive in the rain. So I spend the afternoon in my bed  sleeping,  reading stuff on the Internet and watching stuff on YouTube😂
In the evening (yes,  it was and is still raining) I went out  for some dinner and to walk a little bit more through the city through a rainy night.
Tomorrow I will continue cycling in the rain (as war as the weather forecast is correct). I intended to do an extraordinary distance of 164 km in one day as it is flat and I would reach another city where I would take another day of to visit a national park, but because of the weather, I split it up into two days of unknown distance😂
I saw this toilet today and I thought they had misplaced the sign…  I don't know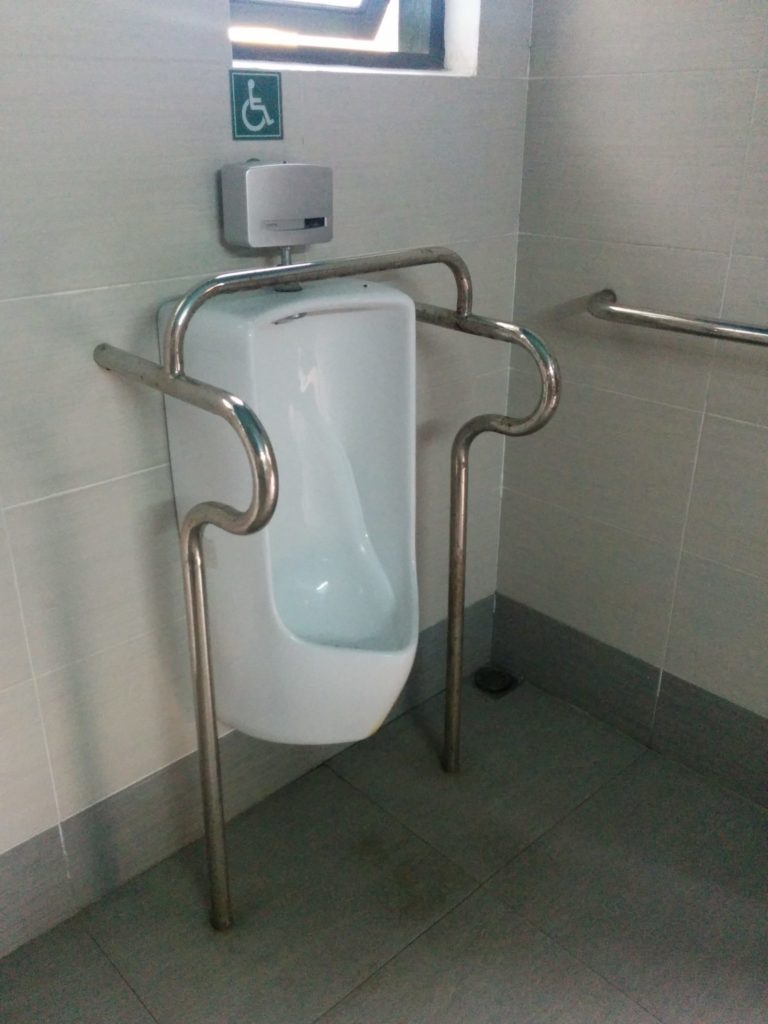 ohh about the title,  I really had problems with the pavement here because it was wet. I nearly fell 3 times and started then to walk more carefully. It is possible that just I have these problems because of my medal plates underneath my shoes to fix my shoes to my pedals while cycling.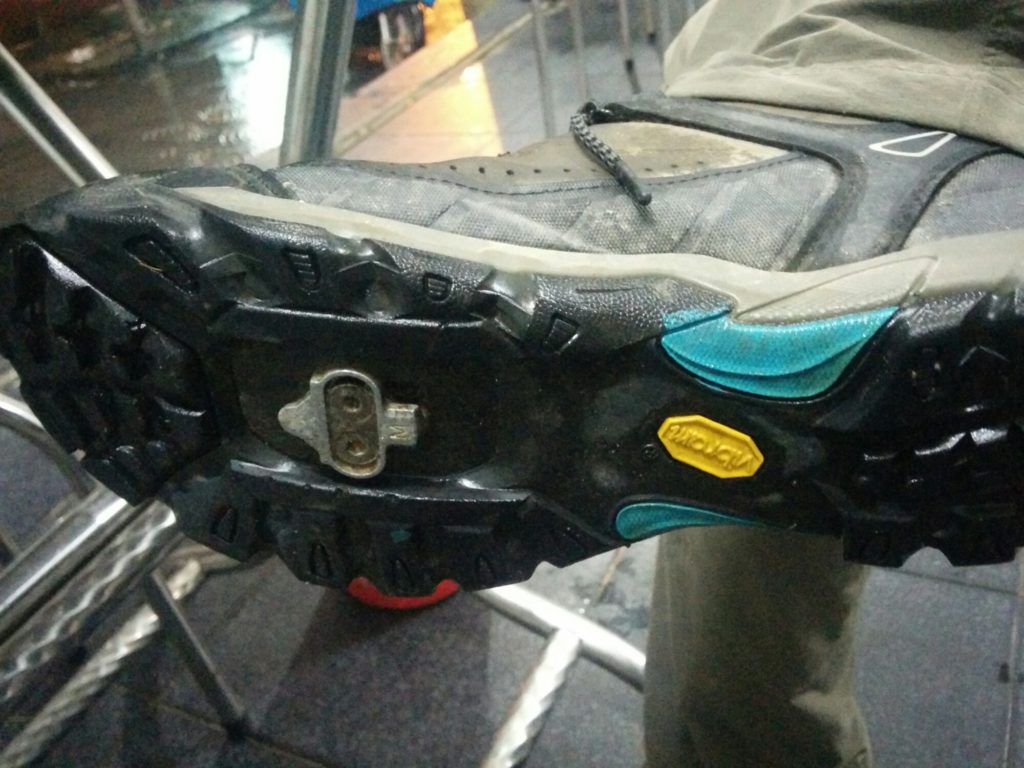 With this I also want to present my shoes:
1. My cycling shoes are the best. They have SPD, which is a system fix the shoes with the pedals. Great grip for hiking. I used them to hike up to Annapurna Base Camp,  therefore I took of the metal plates of the SPD system. And now finally the last feature cam in handy too. They are GoreTex,  so waterproof. Until now I never had cold or wet feed in these😀 The only thing I hate about them is getting them on and off.  As they have normal shoelaces to close it but also some velcro fastener,  so that the Loops of the node do not get into the chain or somewhere else. It's a perfect solution for the problem but annoying when putting them on or taking them off.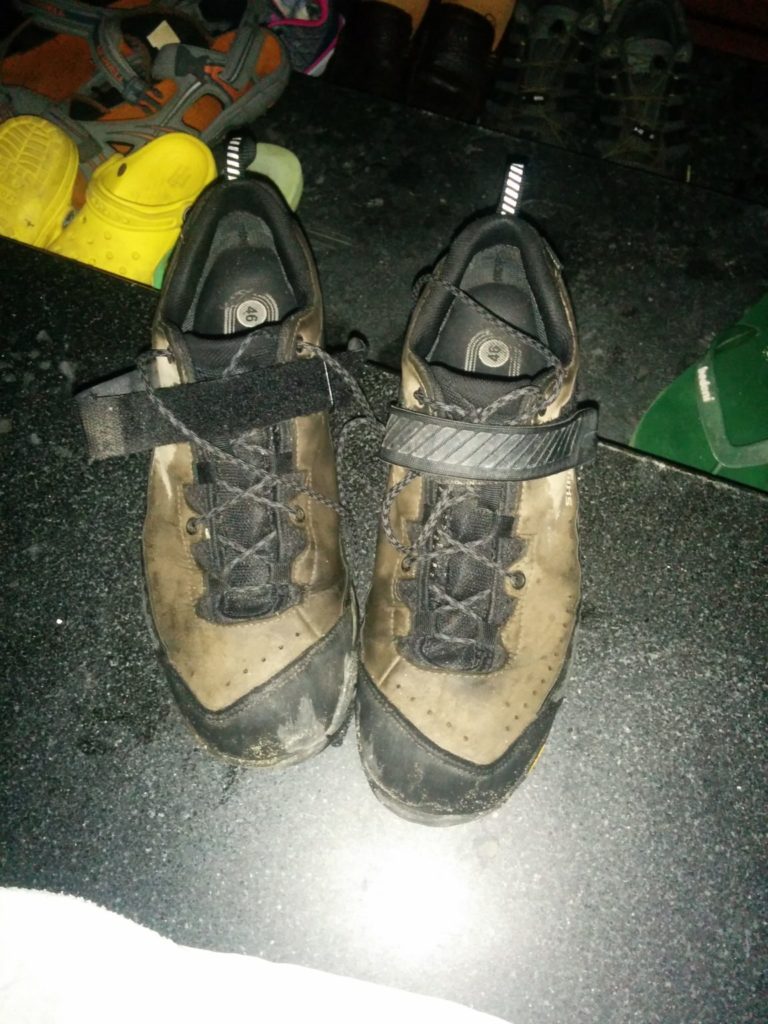 2. My flip-flops,  what is there big to say, when the weather is okay (not like today) I wear them,  so that my feet can breath, but because I always wear my shoes with socks while cycling,  my feet are white and my legs are brown,  it looks a little bit funny. But I can't walk for a whole day in flip-flops as my feet hurt then so much…