Distance: 125,57 km Time: 6:03 Total distance: 4207 km
The problem with having friends in the same timezone,  they write sometimes in the morning. That's the reason why I got on the road a little bit later than I expected. It was raining outside…
After half an hour on the road,  a local was riding next to me on his motorbike and started talking to me. He invited me in for a coffee ☕. He is a seaman on a 100 meter long ship.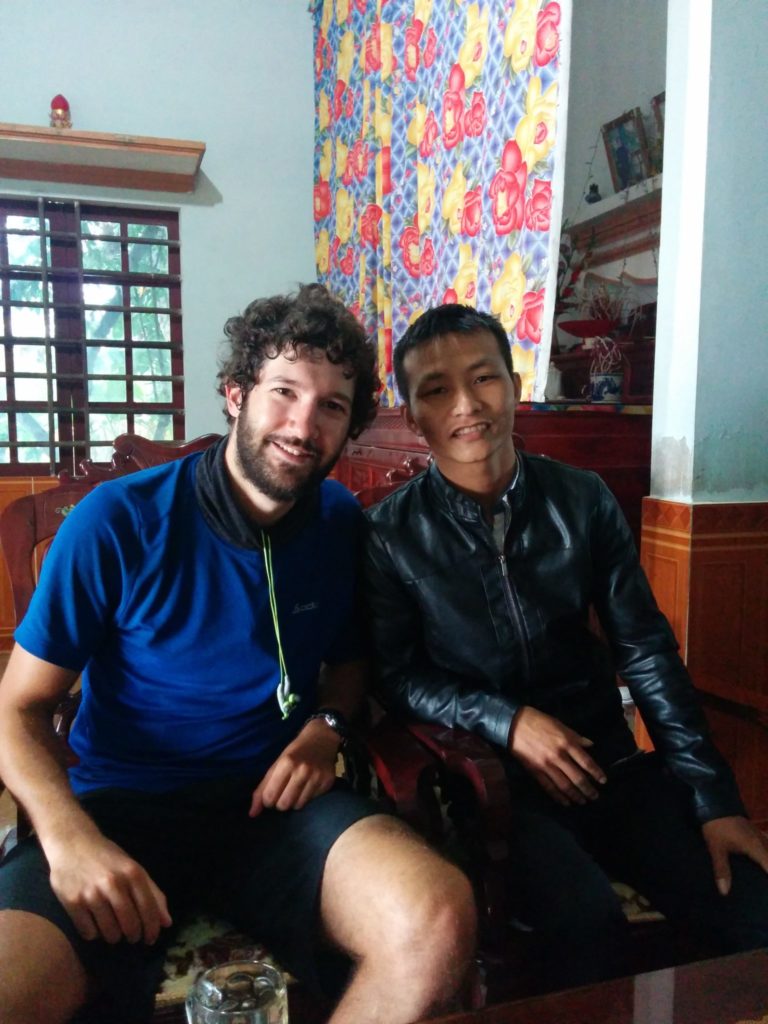 As I started late and had early first break,  I had to hit the pedals now, but it started to rain heavily again… Here is a video of the rain when it got less fir lunch break. Some people told me that one that one can hear birds in the background😂​
For lunch I took everything off, shoes, socks,  hat, buff, jacket and pressed the water out… Yeah even my shoes got wet from inside as the rain was so heavy and the water gets into it by the socks…
I did another break in the afternoon and had a coffee. Here is how you get a Vietnamese coffee.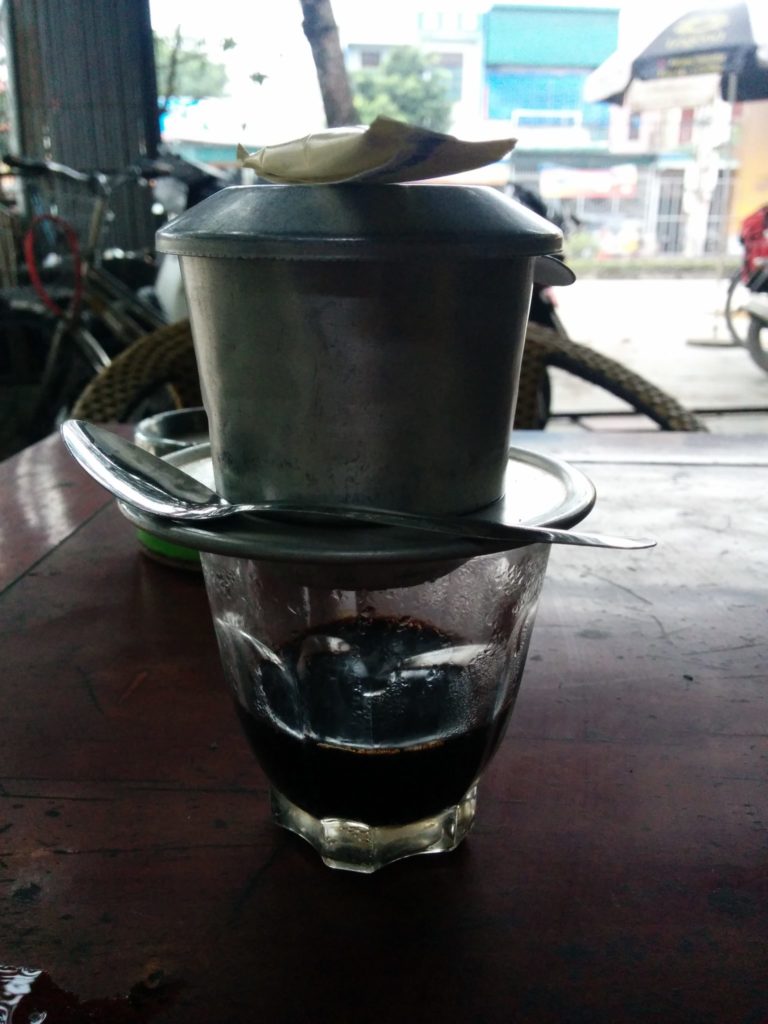 As I just want to continue to get closer to Hà Nội,  I decided to continue as long as my legs would not hurt too much,  but as the sun light went away and there was more traffic,  I haven't felt save anymore so I took the next hotel I found,  which is in Yên Phú.
I went for dinner in the restaurant next to my hotel and had a small discussion with the girl there via Google Translate.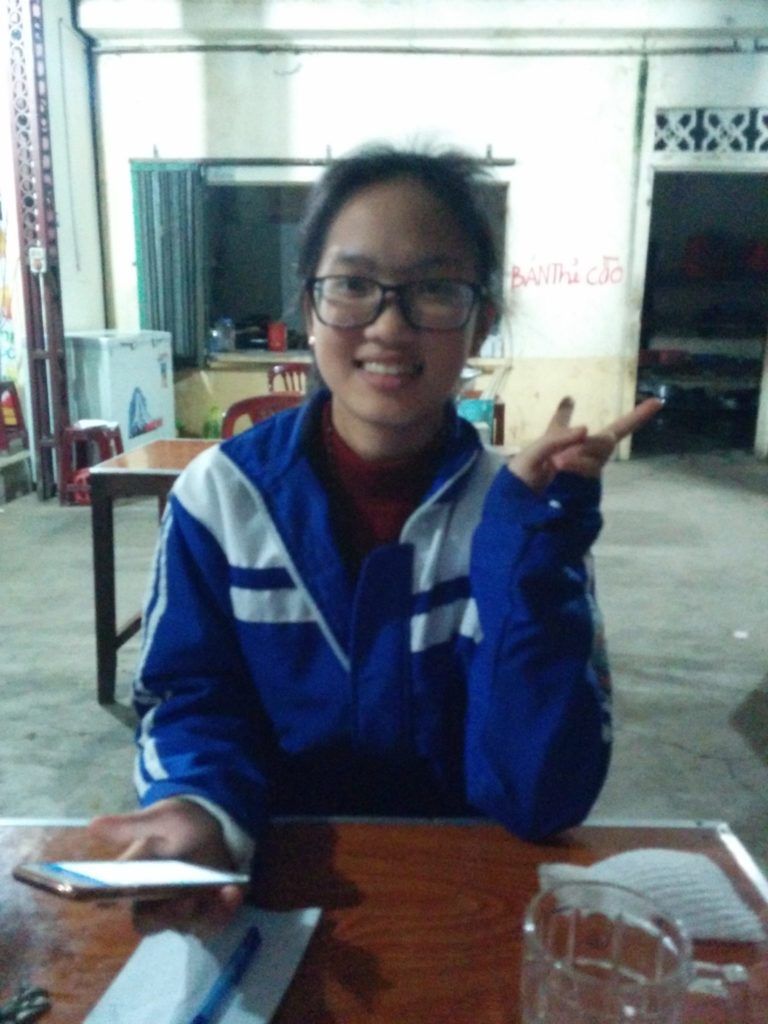 I didn't even take a single picture with my camera today,  all the pictures were done with my smart phone.
Tomorrow I will continue to Ninh Bình and probably stay there for one day,  as my brother will arrive in the evening of the day after tomorrow,  so I would arrive before him as he doesn't know when his plan arrives in the evening due to delays.