Distance: 108,58 km Time: 5:32 Total distance: 3759 km
The last few cycling days I had some problems with my music. I thought that my headphones were broken because the music was not working all the time, so I changed the headphones (yes I brought 2 pairs,  in case one breaks). I thought it solved the problem, as it was better but then it happened with these too,  so I checked both headphones with my phone and they were alright. So my Ipod has problems with the jack-connector. For those who don't know my relation to my music: it's really bad when I don't have my music. I always take my headphones everywhere and listen everywhere,  even when it is just a one minute walk, I take my music with me,  I even listen to music while I shower (I have a speaker with me). My love to music is also the reason why I brought two headphones. This morning then I was unable to ride some meters without the music going out… So I was without music. But I still have my smart phone. I downloaded the Google Music App, they offered me two month of free music. So I try it out and am downloading lots of music to have it offline while riding. Hopefully my battery will survive with my power bank.
So that happened all before I even git to breakfast. At breakfast I switched then my music to Google Music.
As I wrote some days ago that the climb back then would have been my last climb PROBABLY,  it is proven to be wrong. Right after Đà Nẵng is a 7 km tunnel,  which one I didn't want to pass with the bicycle. The alternative was a pass which is at over 400 meters of altitude (Đà Nẵng is at sea level). So I had again a nice climb and afterwards a nice descent. On top there was even a UNESCO world heritage site,  where all the tourist buses stopped. As it was the top,  I stopped there too and had a coffee😀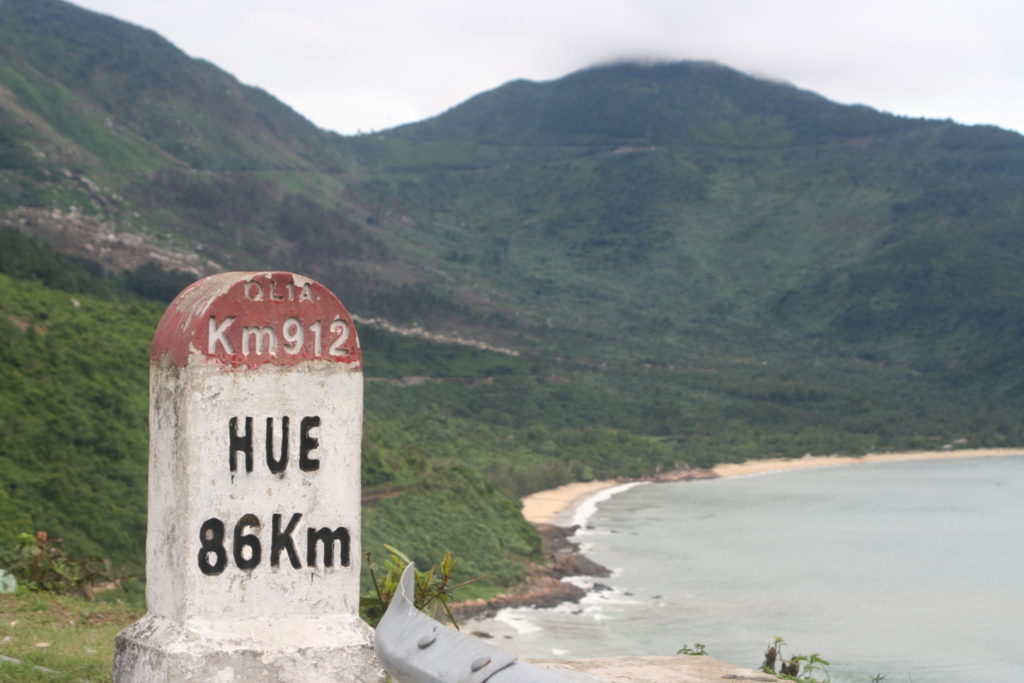 Somewhere there in the mountains there is the pass
view down on Đà Nẵng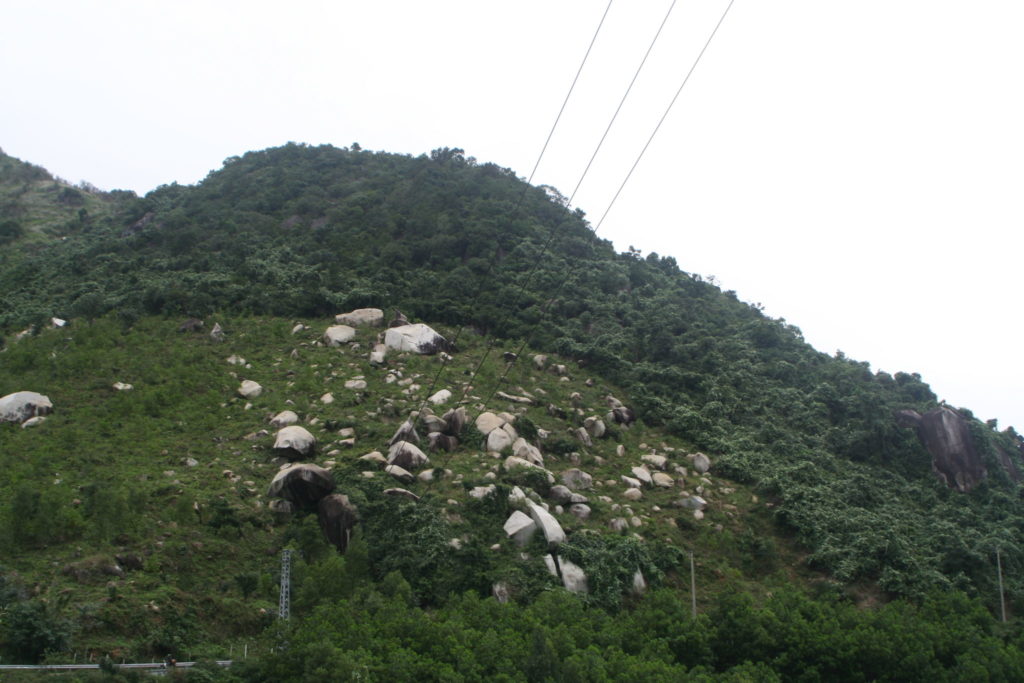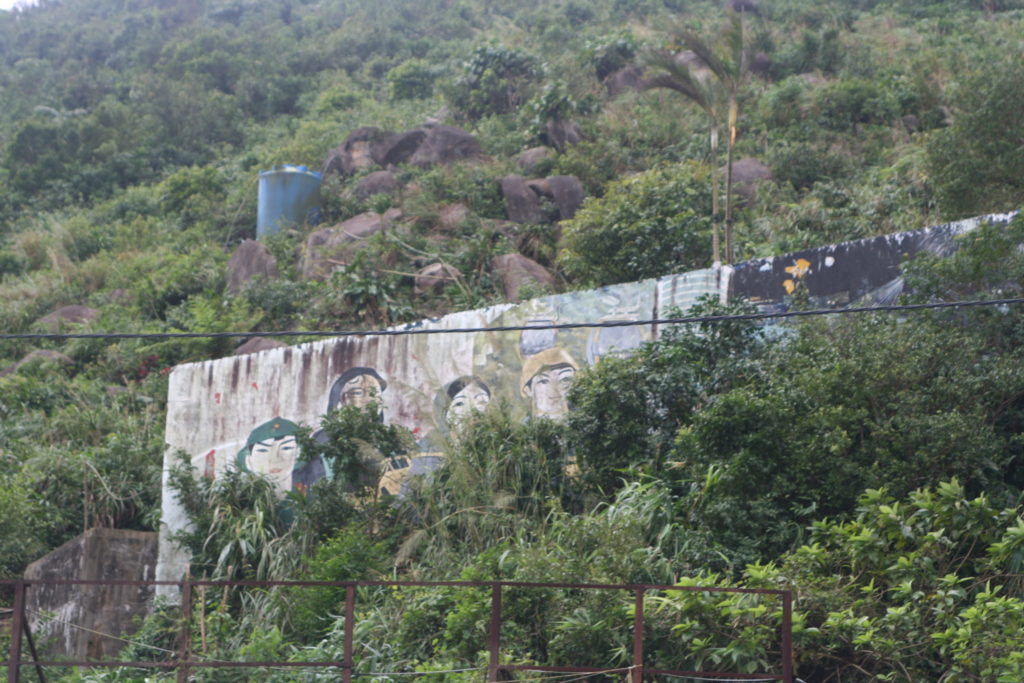 my coffee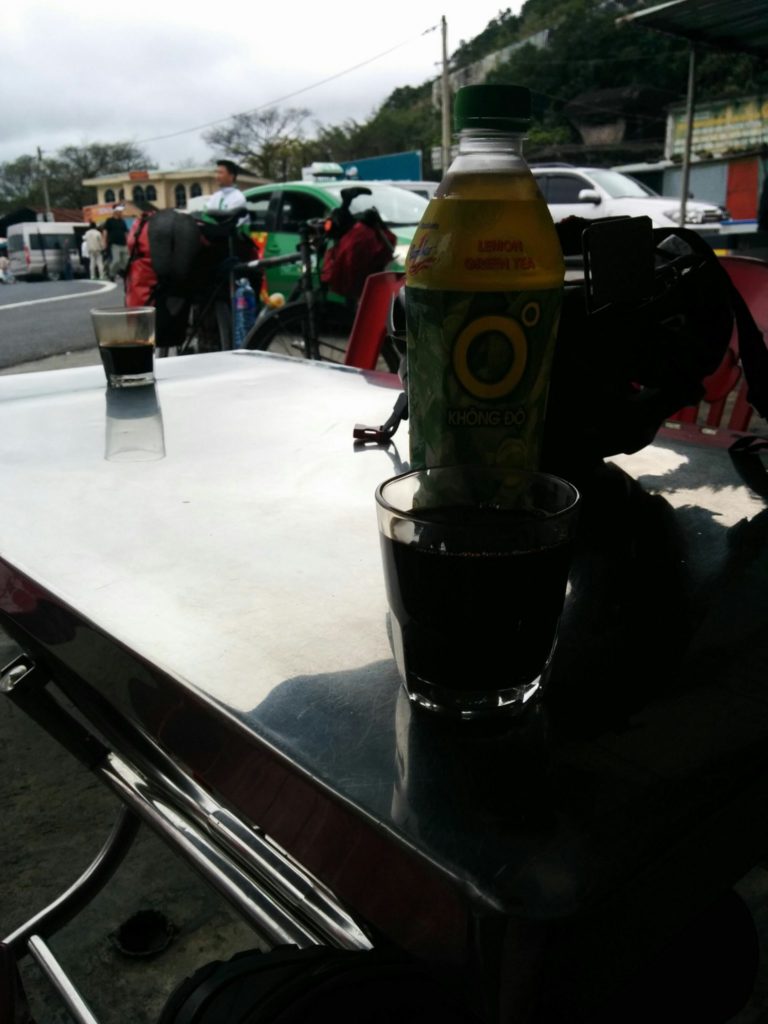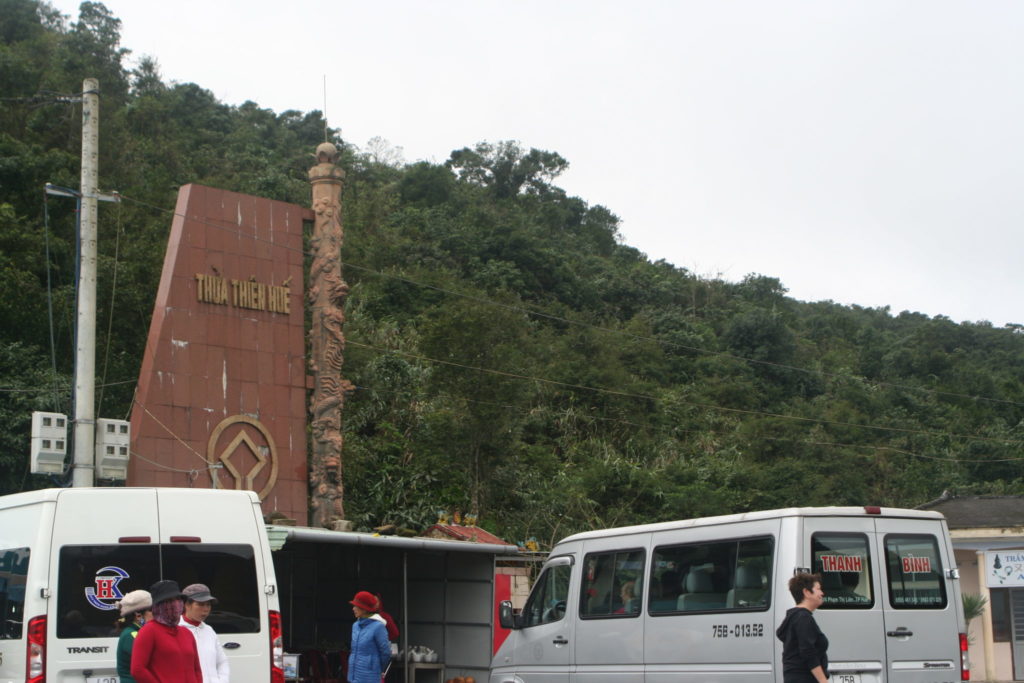 Because the wind was blowing strong on the other side and I was wet from the climbing,  I decided to pack myself good in
The view on the other side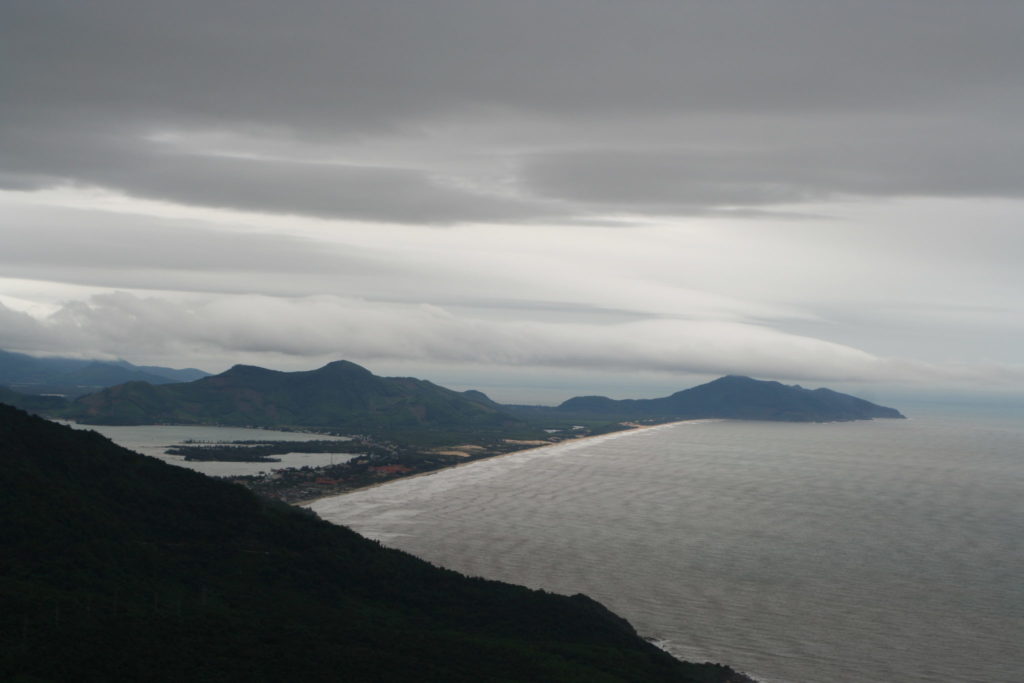 And then there was mainly just straight road till Hue mixed with some Drizzle.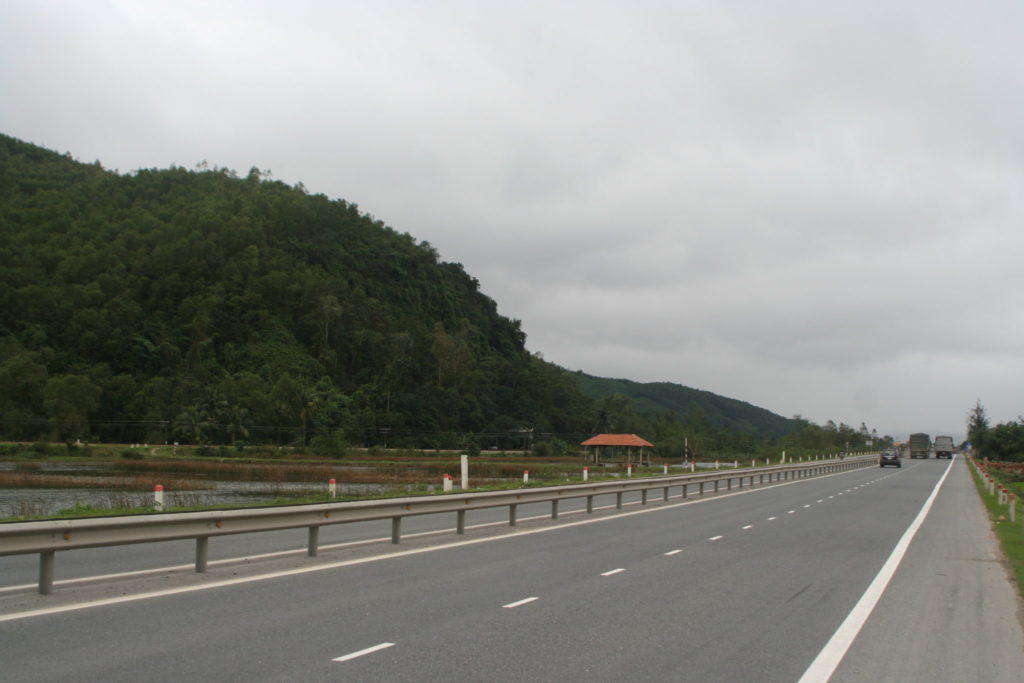 The Ipod was not the only thing which nad problems today. My rear gear shifter was making problems. My gears were jumping around sometimes,  which makes it really hard to ride… After multiple adjustments it went better again. In Hue then I fixed it adjusted it correctly (hopefully).
I found a cyclist hotel. The owners are cyclists themself and the name of the hotel is "Hotel Cyclist" 😂
Tomorrow I will spend one day to visit some of the stuff here at Hue
Some more equipment of mine: My notebook. It was a gift from SAP XM where I wrote my bachelor thesis. I mostly just write down as log: my distance,  time,  total distance and total time of my road computer. Also some phone numbers of people are written down here who I met on the road and they wanted to write down their number. Or I use it to compare prices of hostels/hotels or flight tickets. Something I did in the beginning was writing down some kind of "golden rules" for my travel, but i don't add any more after rule 6. Some of them I ignore completely now some I respect,  but I never think of them.
A page out of my logs. Sadly some water git into it today so on top there is a little place where water is…