no cycling but biking,  distance: I don't know,  somewhere in between 70 and 100 km
So this morning I finally got to rent a motorbike. After some negotiation I got a bike for 1400 NRP (11,94€) fuel and helmet included. It was something with I think  125cc.  Good enough for renting and driving the first time a motorbike😀 Afterwards I understood why they went so down with the price. The display for the speed wasn't working,  so it always showed 0 km/h and kilometers weren't counting too😂 But I didn't care about it.
I asked for a good place to ride and went of. Out of the touristic place into the main road into the direction I was told to go. Police told me that the road is blocked by… they couldn't tell me,  so I went around. Slowly I got out of Kathmandu, some waiting at intersections which were handled by traffic police. Out in the nature and little villages it was a beautiful road up the hill with lots of curves, I git used to shift gears up and down. Really great.
As I had my camera in my backpack it took me lots of time to take it out,  so I didn't take that much pictures today.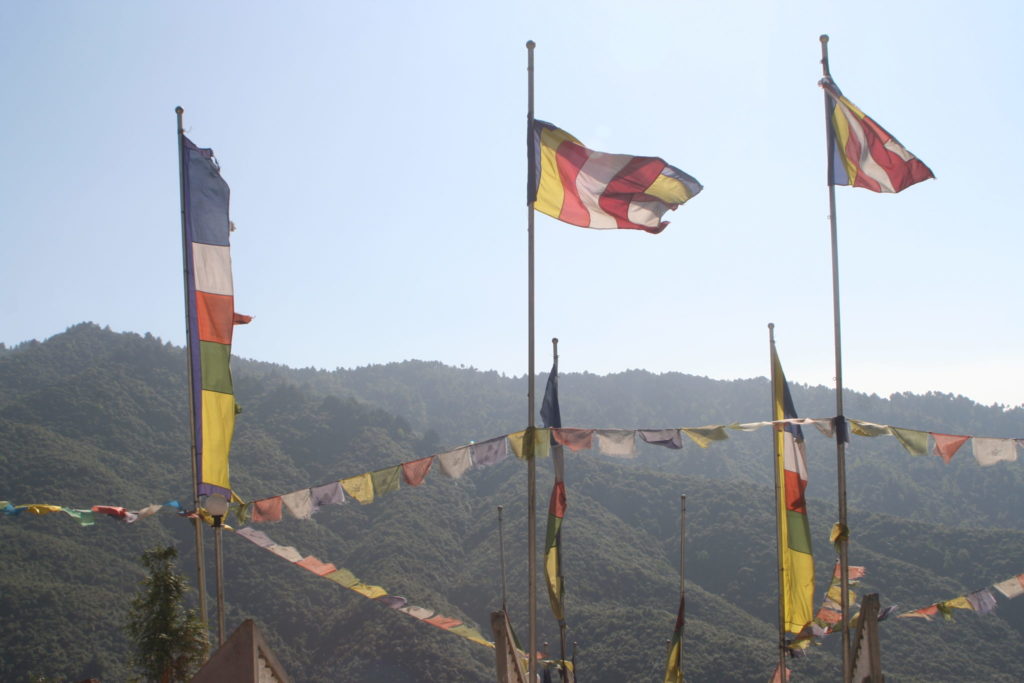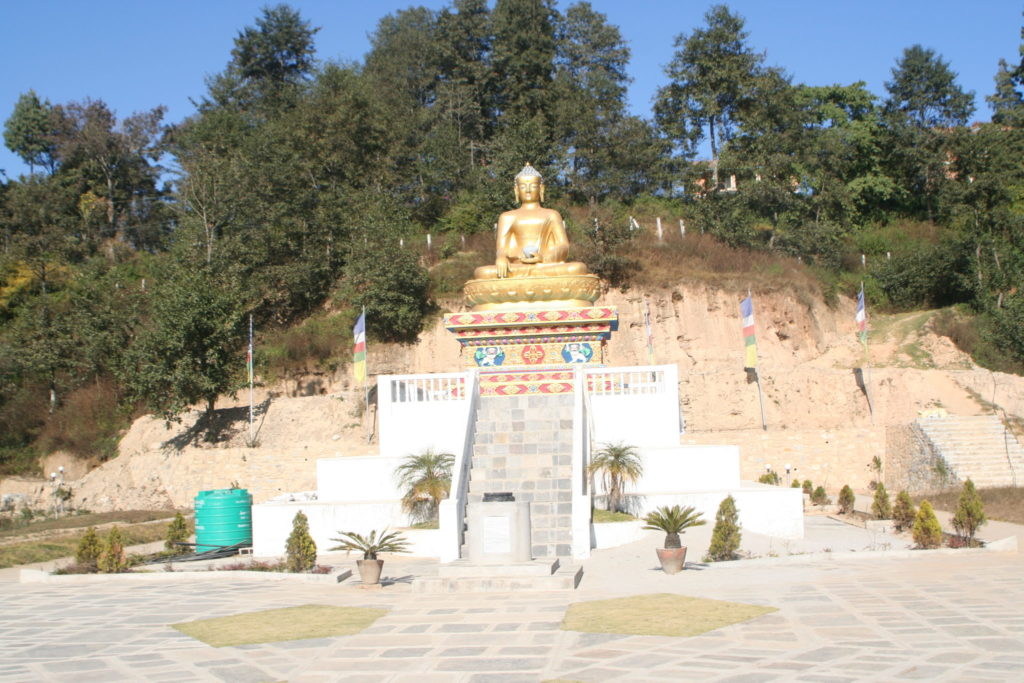 The road to come up☺️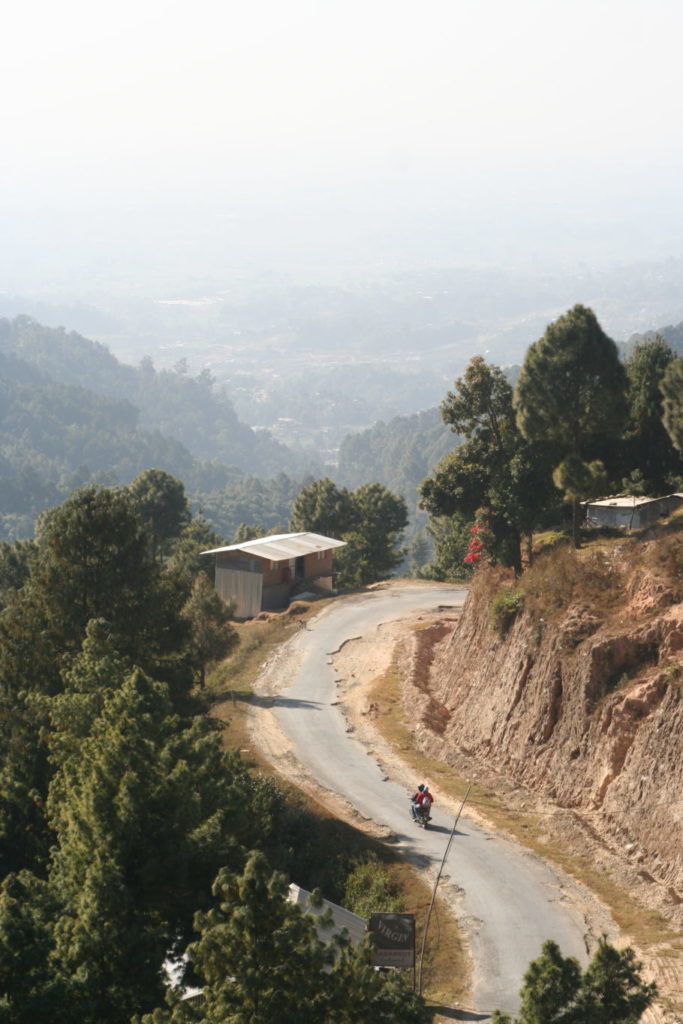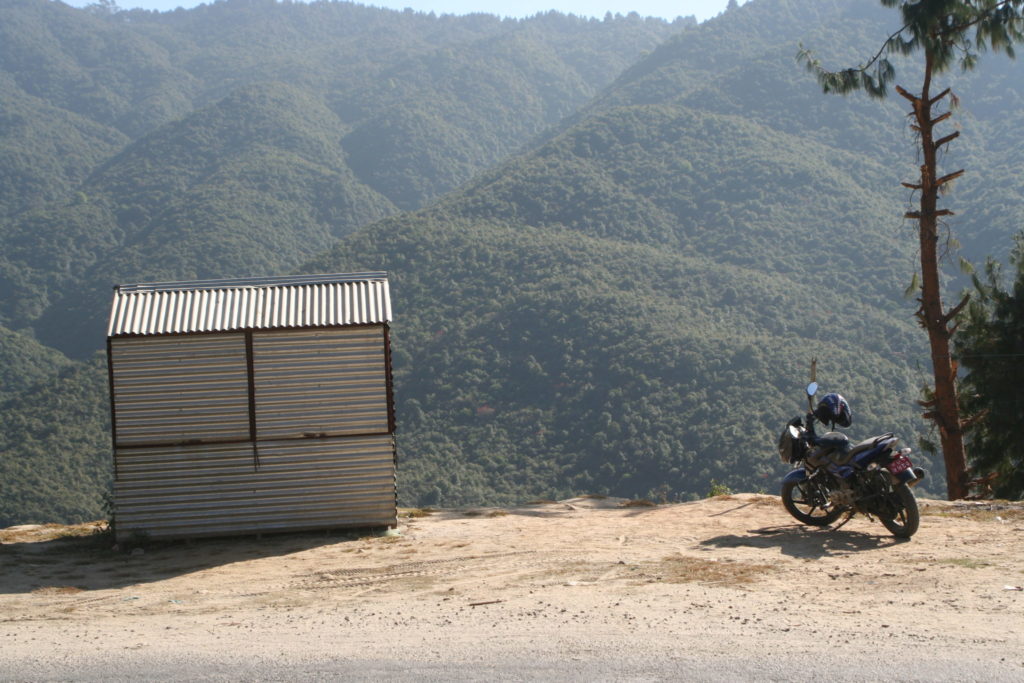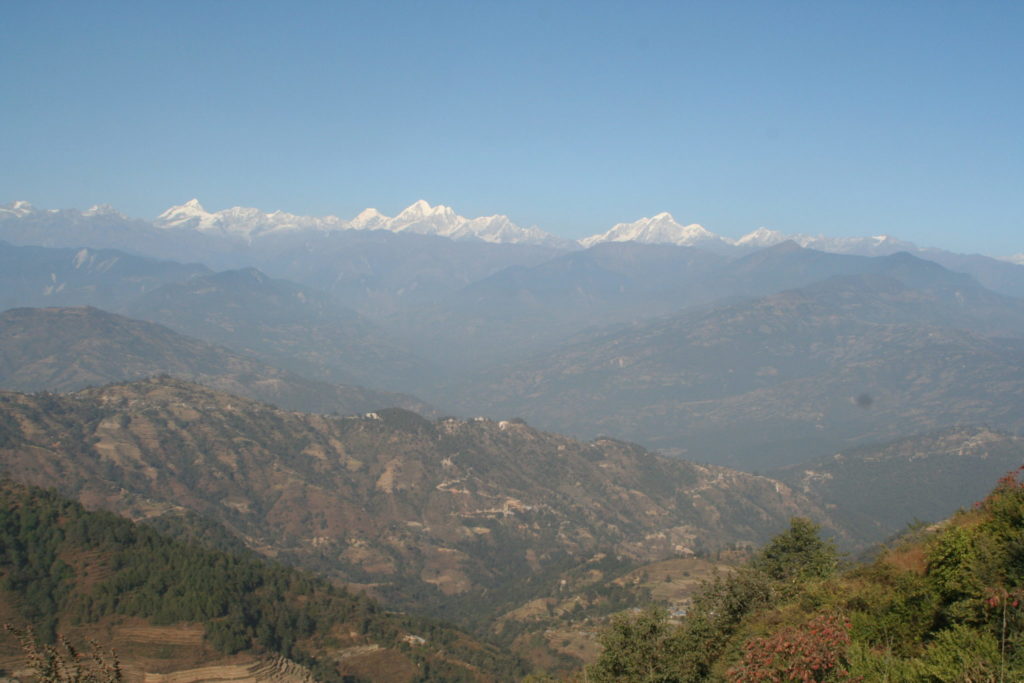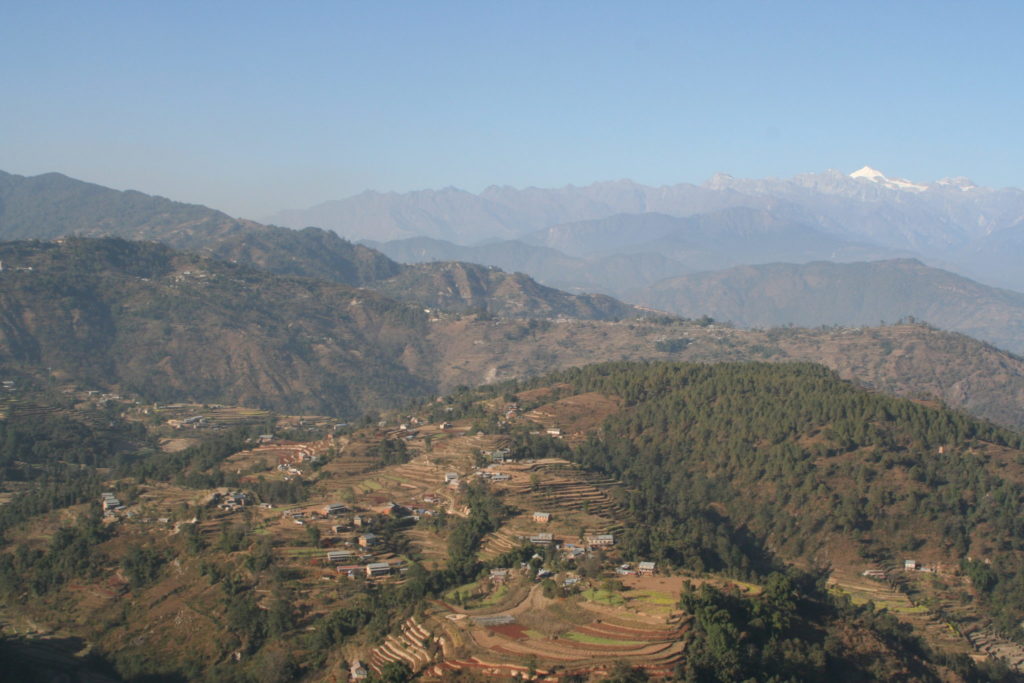 a good part of the bad road to go down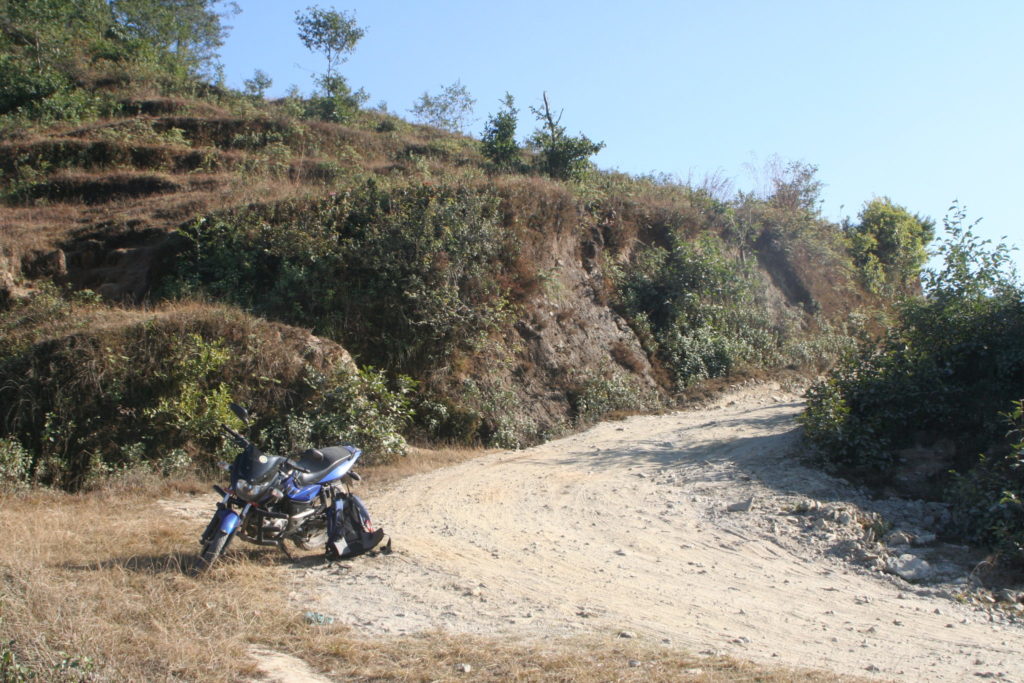 Same as on the bicycle,  always were a helmet, especially if it is a cool one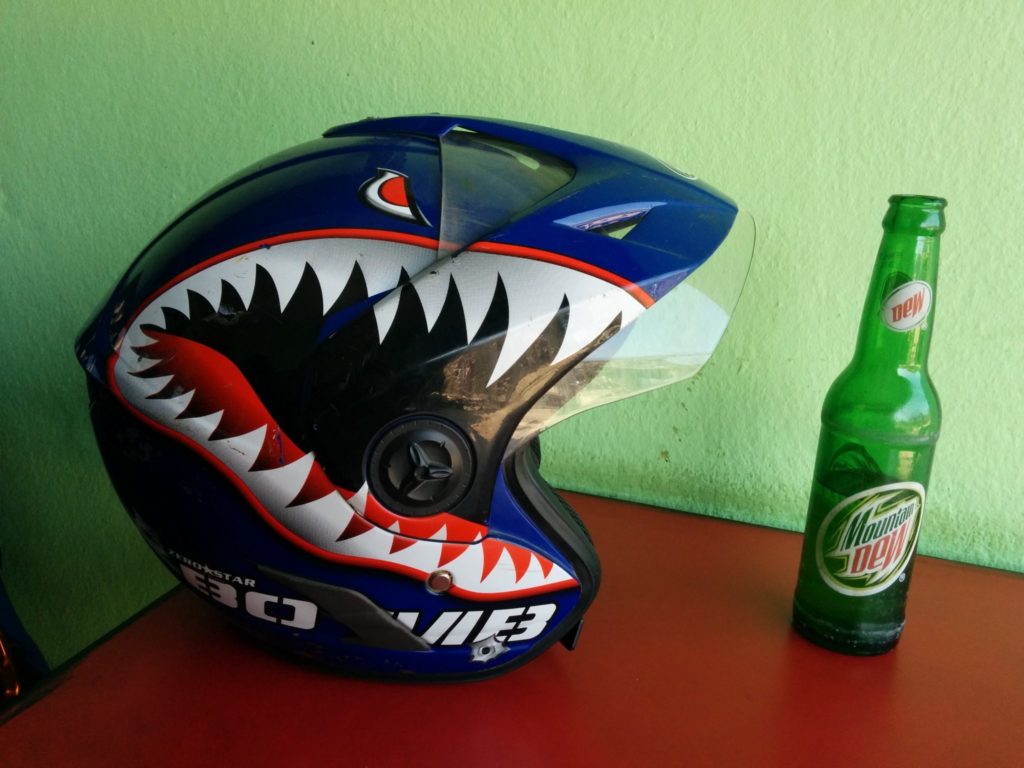 After reaching the top,  the asphalt disappeared and going down on the other side was more hard and slow work but still nice. Somewhere more down in the valley the asphalt came back and I started to get faster again (not too fast,  normal speed) Eventually there was some water on the road, because of a river I think,  I break with the front brakes and then… I kissed the floor… my front wheel blocked and went into another direction, me sliding on the ground next to my bike. Immediately some people came to help me,  got my bike off the road and stopped the engine. Really nice,  I was back on my feet in no time. I checked,  just some little abrasions and bruises. Luckily I had long cloth and my helmet on☺️ Just my gloves were in my backpack as they got too hot even when riding. One guy told me to get checked up in a medical place 1 km away. So I did, I got into an examination room and the guy packed out clean working equipment,  didn't touched anything with his fingers,  just with clean pincers until he got out some glows and started cleaning my wounds. He just charged me like 100 NRP (0,85€ 😯) for his work. 
I continued to get back to return my bike. On the way there were even more traffic jams than on the way out. At the renting place they didn't even noticed anything that the bike had a crash😂
Grabbed some dinner with Jimmy the Australian guy of my dorm and now I am relaxing in my room.My shoulder starts to hurt a little bit,  but I will be fine.
Will I ever ride a motorbike again? Hell yeah,  it was awesome,  I learned from it and now I know better😀
Originally I wanted to rent a motorbike again tomorrow, but I don't know if there are any more cool roads near Kathmandu and I have to check how I am feeling tomorrow.