no cycling
Todays task: sending a package contains my tent,  stove, water cleaning system,  isolation mat and cooking stuff back home as I will never use it. I will keep back my sleeping bag,  as it can be useful when the blanket isn't that warm☺️
So I informed myself first: price,  opening hours, required documents. First I did a copy of my passport as they need one. Then I organized my stuff so that I could send home my front panniers home too as I don't need them anymore. I packed everything to send in my front panniers and everything to keep in the 3 back panniers. Outside the guest house I just wanted to know how much a taxi would be to get there,  because walking half an hour with the panniers isn't the best method. The taxi drivers I asked all seem to don't know the official post office,  so I decided not to take a taxi but walk. Just out of curiosity I checked out one of the many places, where they offer cargo service. After he got me a price of 8$ I was curious because I know that 10kg cost around 80$ in the post office. Then he told me that it is 8$ per kilo. After weighing my luggage (8,2kg) he tried to calculate the price and always started with 8*8,2+?-x±y=price. You see what I mean,  then I went out to go to the real post office.
Arrived there it was 12 o'clock so I had 2 hours left before they close. Yeah you need at least one hour. Here the procedure
Fill out the form,  which is only available in nepaleas language. On the table there was a form taped,  where the required filed were explained in english,  but still I needed help from a women sitting there (I think she was a post employee). I wrote down sender,  receiver and content.
Bringing the filled out form back to the guy who gave it to me,  he checked it and told me which fields were missing,  so I filled them too.
leaving the form there I needed to find a carton box (they had many of them there) were all my stuff would fit in. Eventually I found one with the help of an employee.
That employee closed the carton with tape and sewed fabric around it.
On this fabric I then wrote the receiver's address (my father) and my own name and phone number.
By another guy the seam got sealed with wax.
Then I needed to go to one desk who send me back to the first desk to get my form I left there which I needed to pay for (5$).
Finally somebody behind a counter accepted my package. But again I needed to fill out another form with receiver, sender and content. This form was then taped on my package where the address was already written on😂
They weight it (9 kg, the carton box and fabric make the difference hopefully). I paid 6135 NRP (52,69€)
I received a sheet and was told that there is a tracking number on it☺️
20 to 30 days should it take for the package to arrive.
My package is the next to be sealed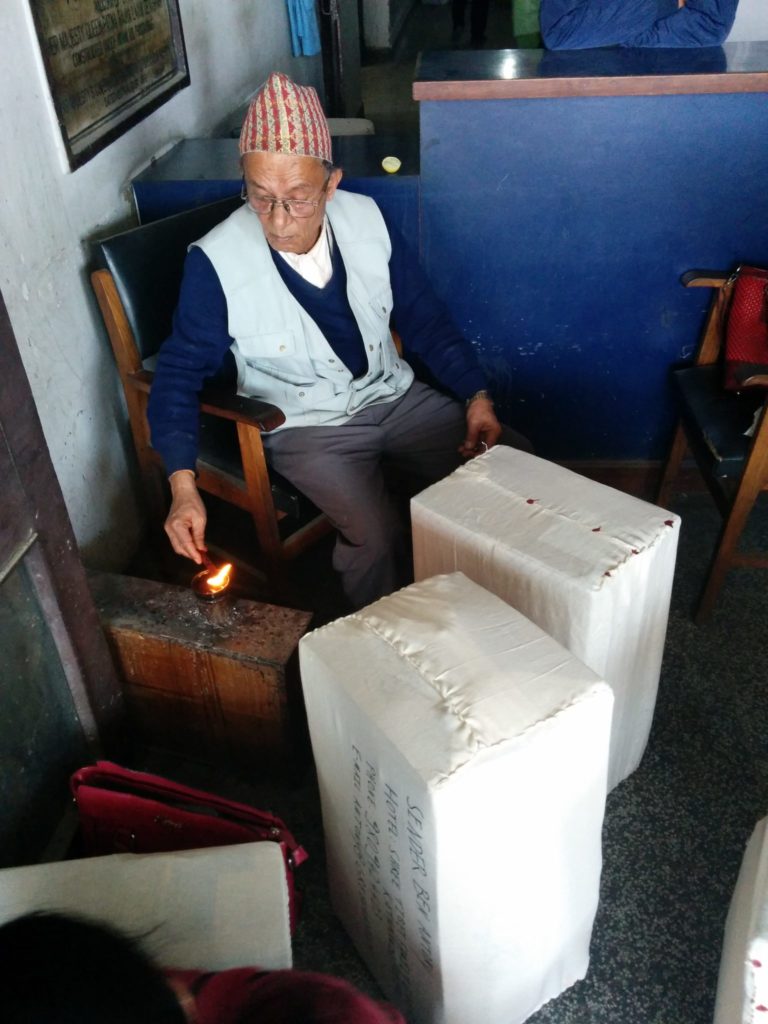 As half of the day was already passed I decided not to rent a motorbike today. Instead I visited some more temples and places of worship on foot as yesterday. Originally I wanted to visit 2 places marked on my map but I got stuck in the first place as I had to pay an entrance fee and got a free to pay guide (at the end I could give him whatever I want). So he showed me the temple called Pashupatinath. It's a place where people are cemented after death. He also explained me a little bit about the hindu religion. After more than 2 hours of going around,  seeing fires where bodies were burning,  I went back to the hotel as it was already 16:30 and the sun started going down.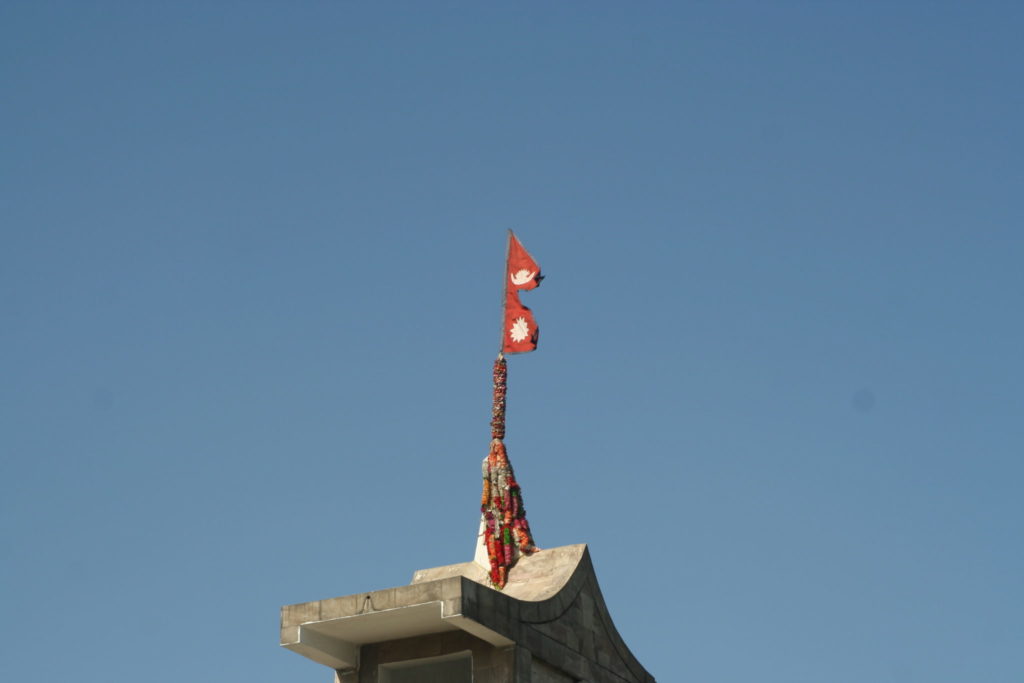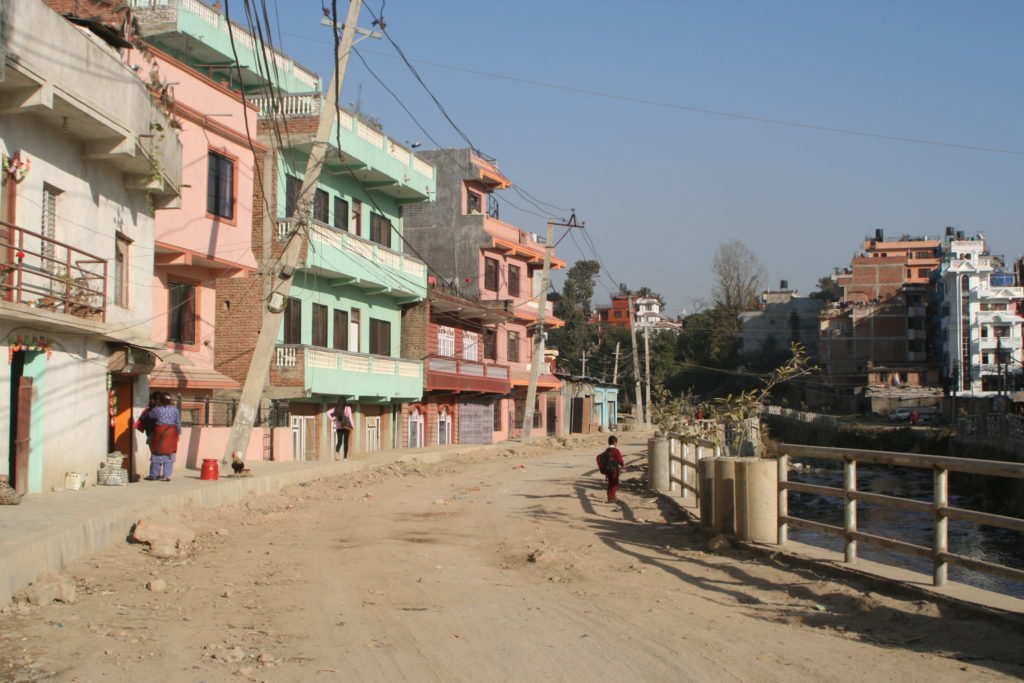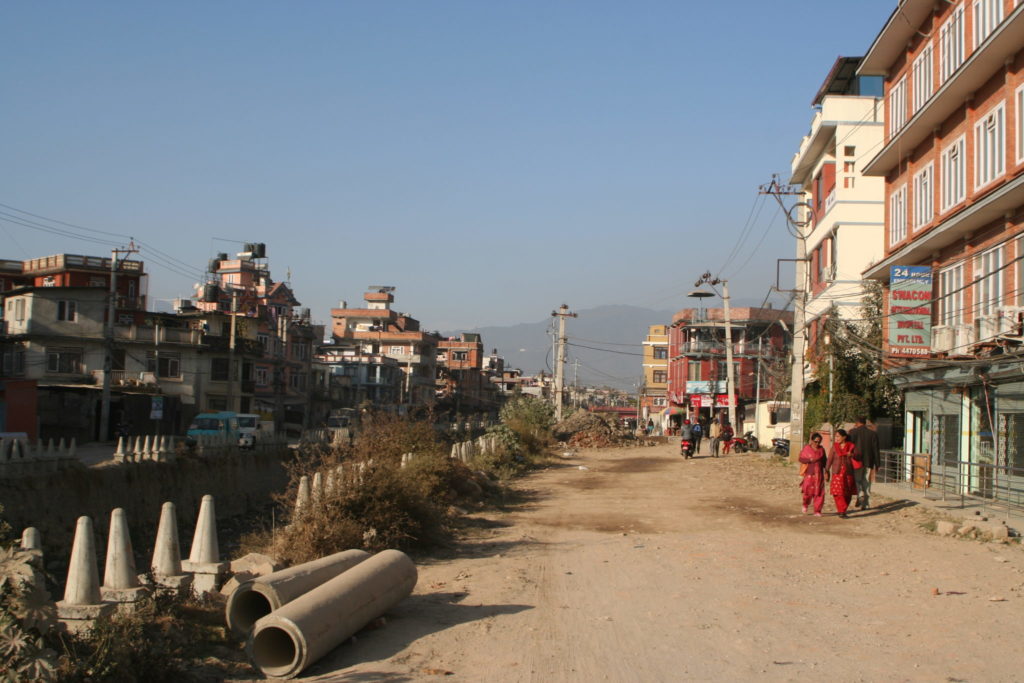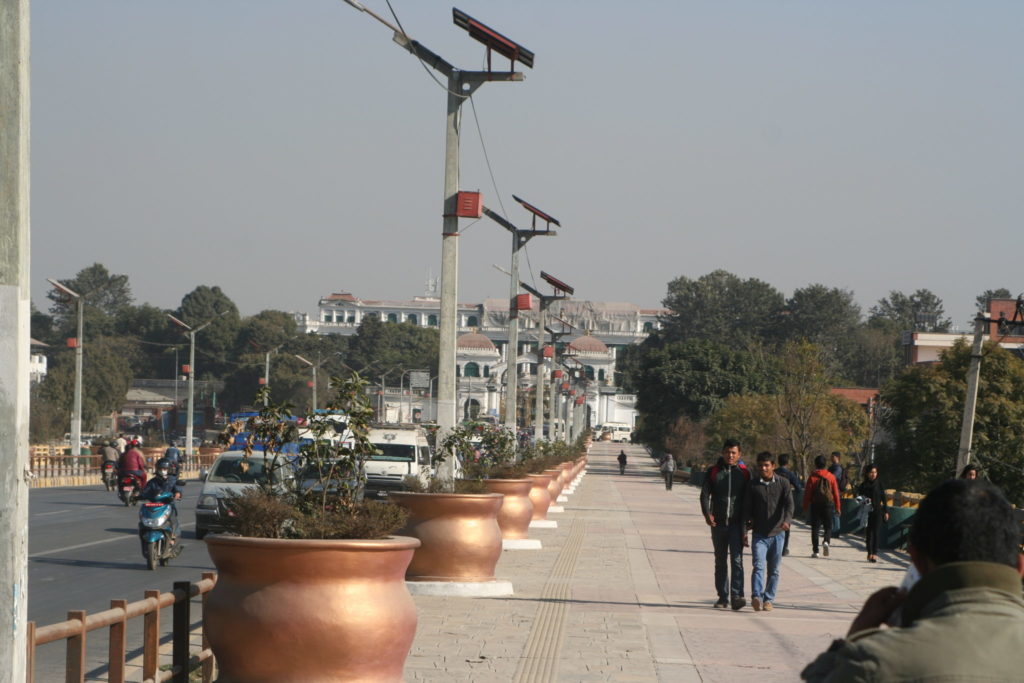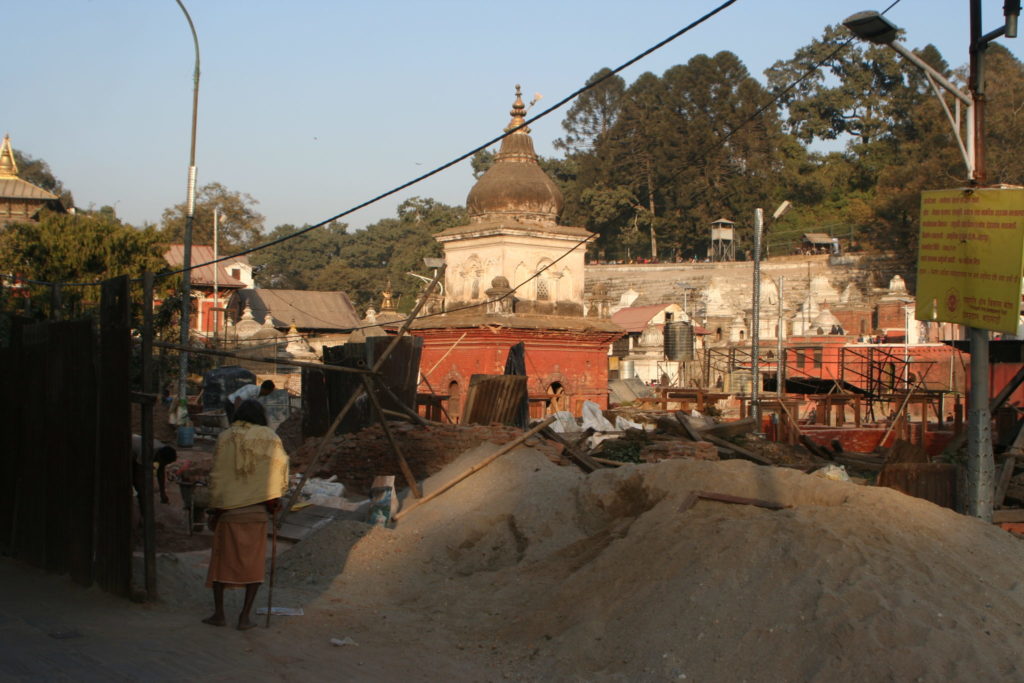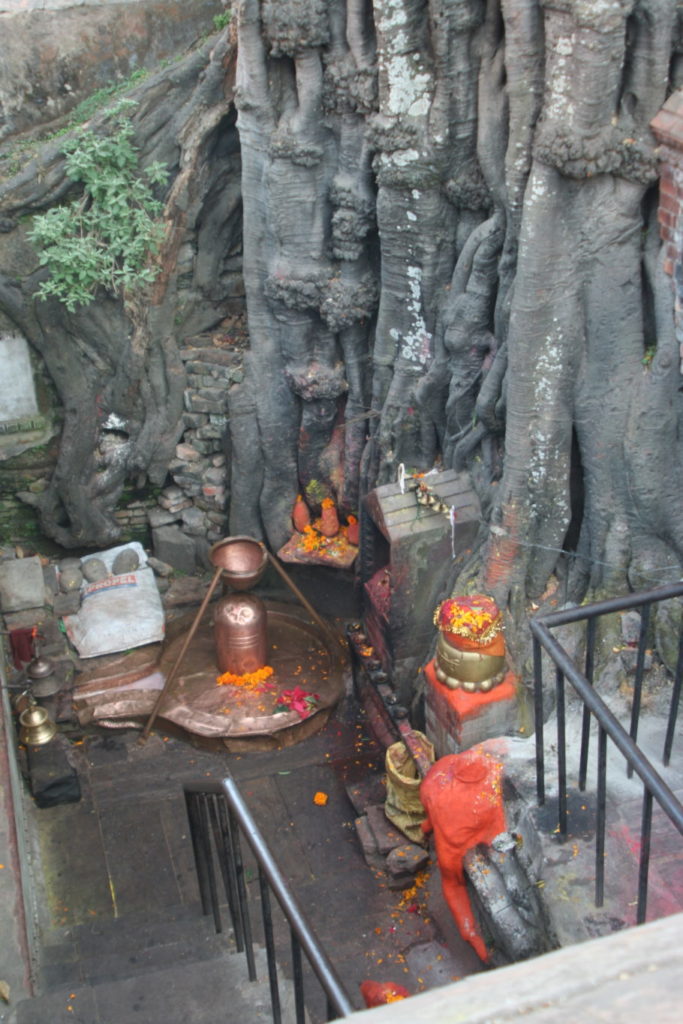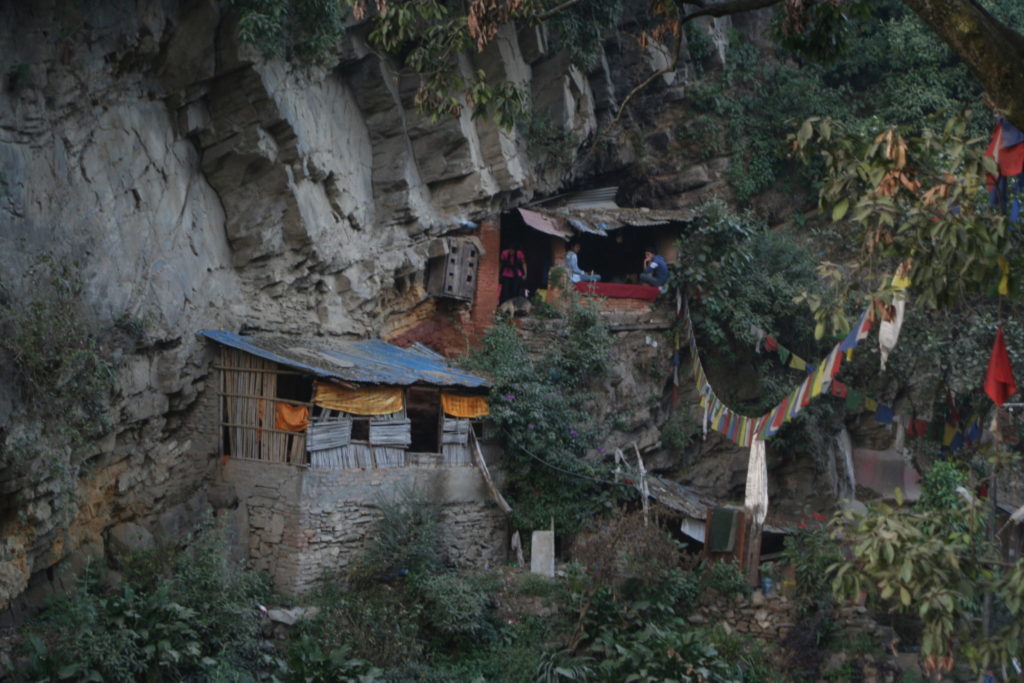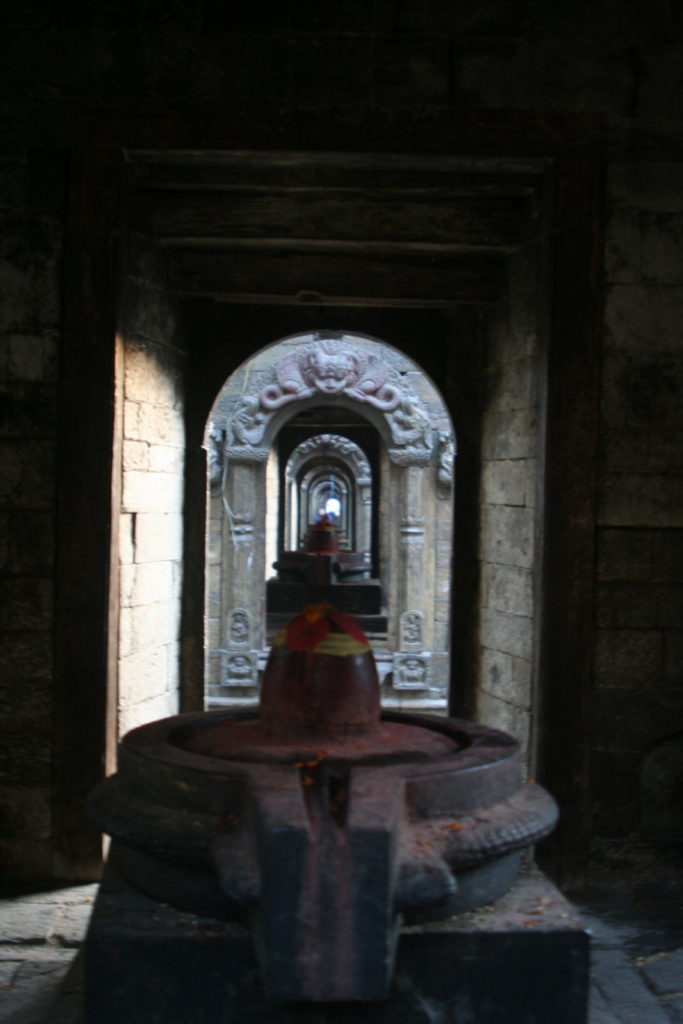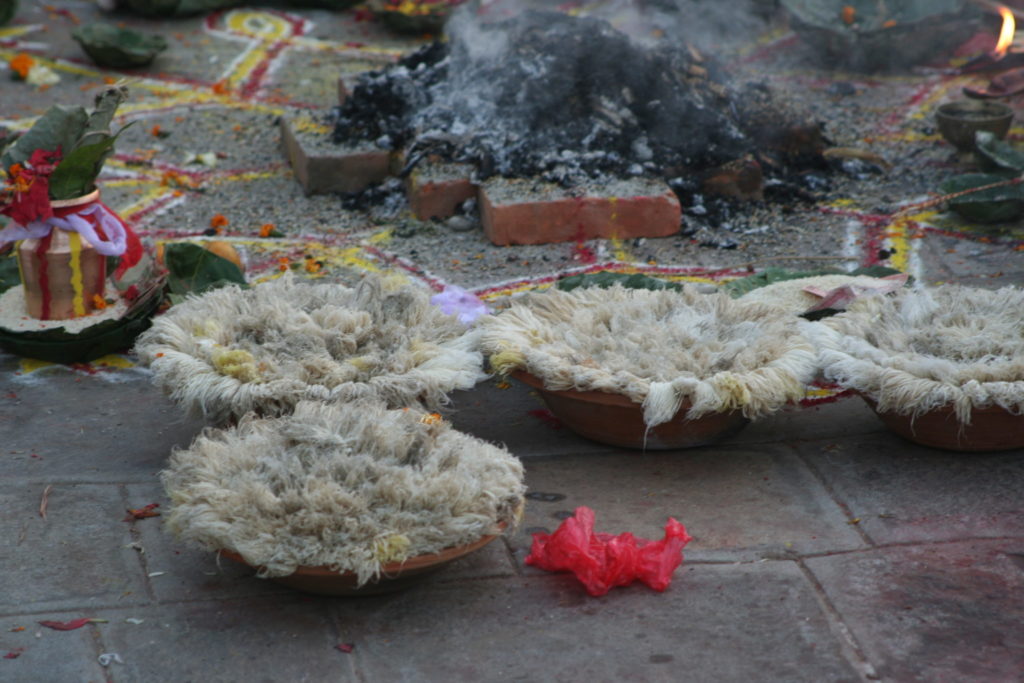 So and from now on there will be dead bodies on the pictures!
Tomorrow I will finally rent a motorbike (hopefully) 😂
But first I have to drink rum with my russian roommate in my dorm 😀