Distance 33,90 km Time: 4:32 Total distance: 1379km
Sadly the wifi is too slow and I have to leave the restaurant where the wifi is,  so I will add all pictures to a later moment In Kathmandu the internet was great, I uploaded and added the pictures☺️
The reason why it is only 33km is the climbing,  I started at 345 m in Hetauda and am now on the top of a hill at 1875m, so I climbed 1530 m,  which is an average steepness of 4,5%,  which wasn't there at the beginning,  there it was nice to climb. 10 km after Hetauda then came the junction, where I had to choose between,  continuing on main road or take an alternative route with less traffic. I choose the one with less traffic,  so no more trucks,  no more busses (except 2 school buses). Just Jeeps transporting people. Later on ai understood why,  too steep. But in the beginning everything was okay.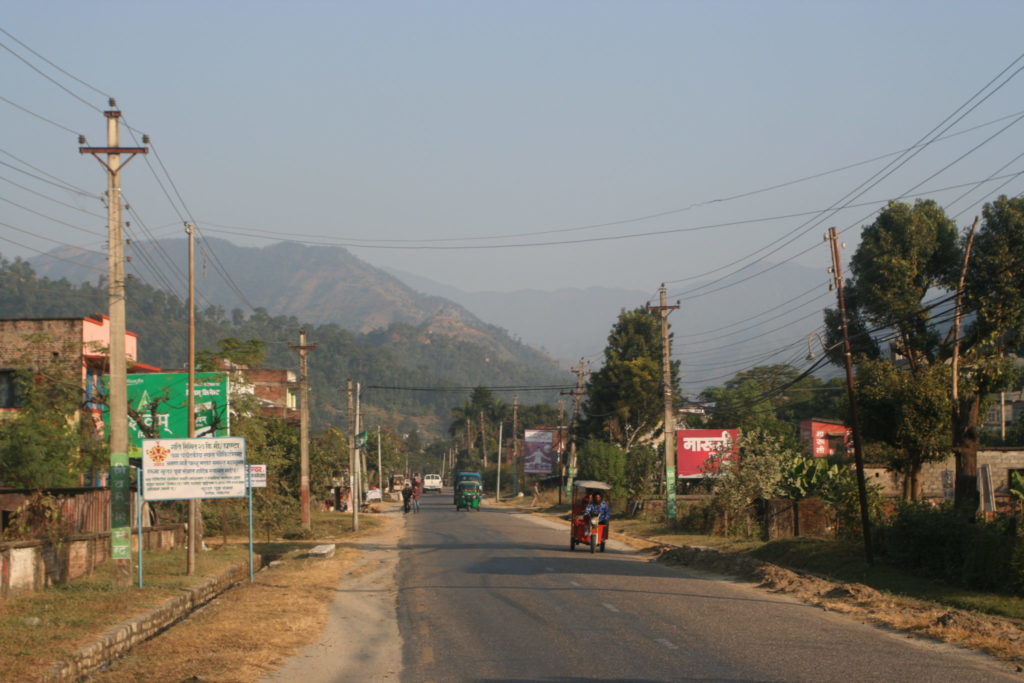 This morning when I went for breakfast:
At 11 I met a british women with her land rover and telling me,  the road will get worse. Why do people always do that?😂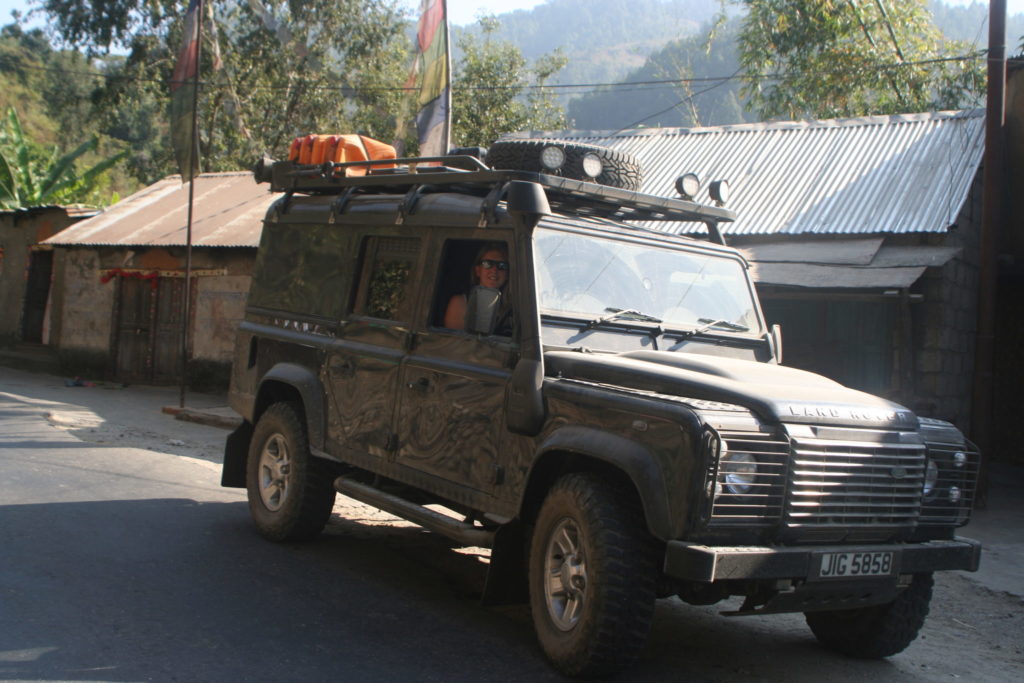 Shortly after I met her,  I came into a town with a toll booth or police check point and every car had to stop. I didn't have to but I wanted to have lunch,  as I didn't know, when the next place would come and I saw that the road would get steeper. So I asked a guy there,  where to get some food. He turned out to be a little crazy😂 the one with sunglasses: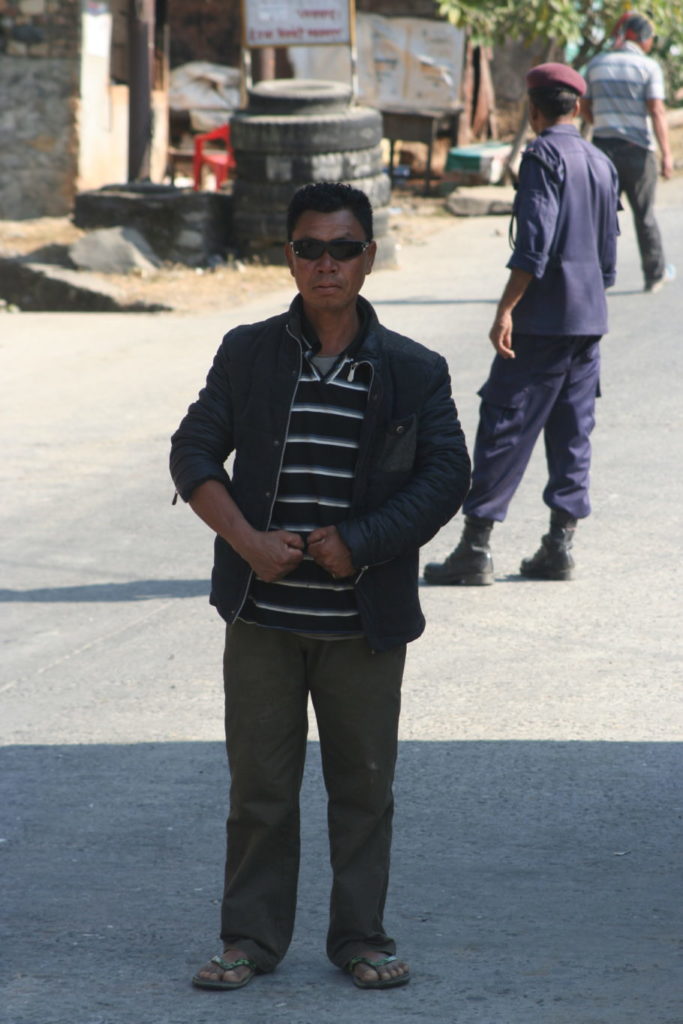 We ate some chicken chowmein together and then went off. I ate a second plate, bought some more water,  as I had no clue where the next place for anything would be. The road started to get really steep afterwards. At the exit of the town,  I changed to granny-gear (the smallest gear there is) and started pedaling. Just 7 km and 800 meters of altitude ahead of me, but they were really taking everything off me. I even pushed my bike a little bit…
I am constantly complaining about how hard it is,  but the reason why I do this is simply the landscape,  it makes everything worth it😀 Sadly I couldn't do a picture of every nice spot as I then would spend too much time taking pictures. On the other hand,  I can't always stop in the hill as I have to somehow block my bike,  while I take out the camera and take the picture and sometimes the bike with the panniers are their own creature and move into directions you wouldn't have guessed…  So here you can see a result of everything I got today.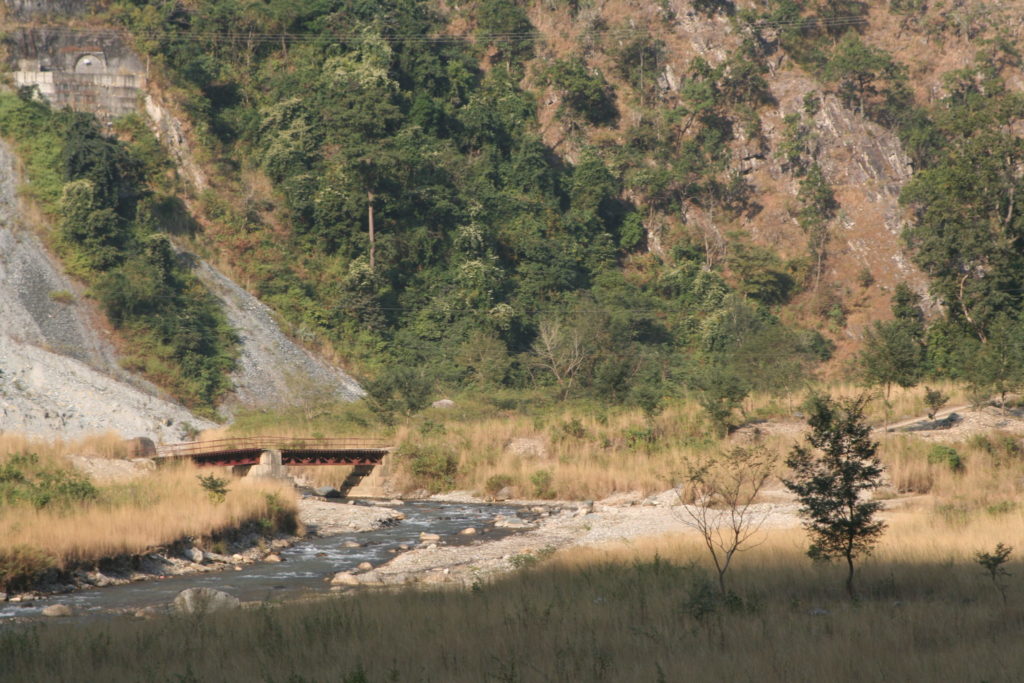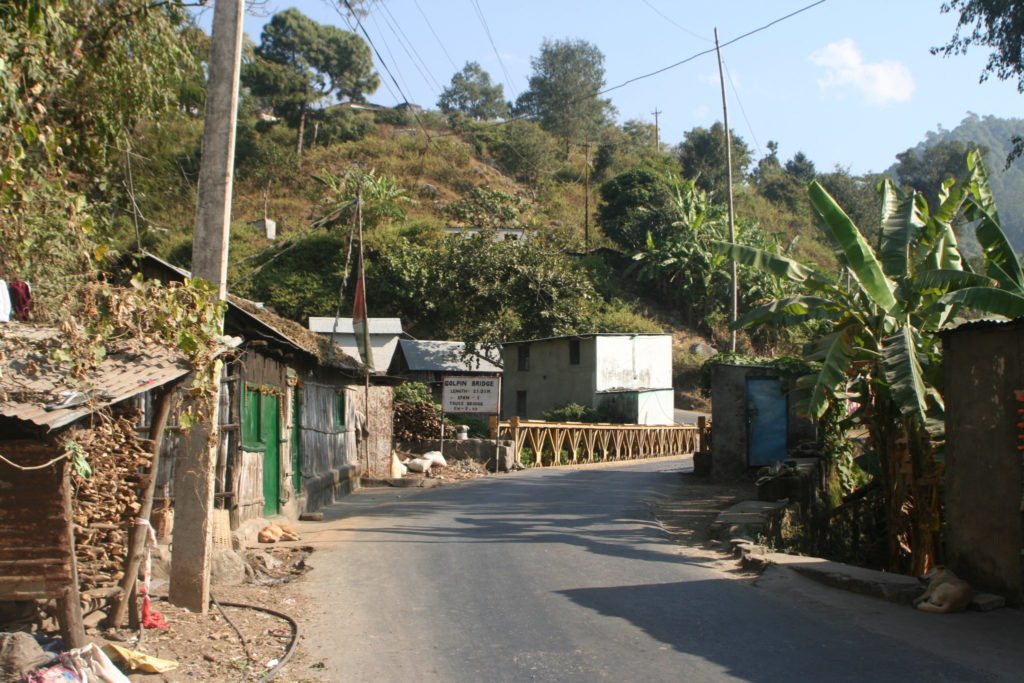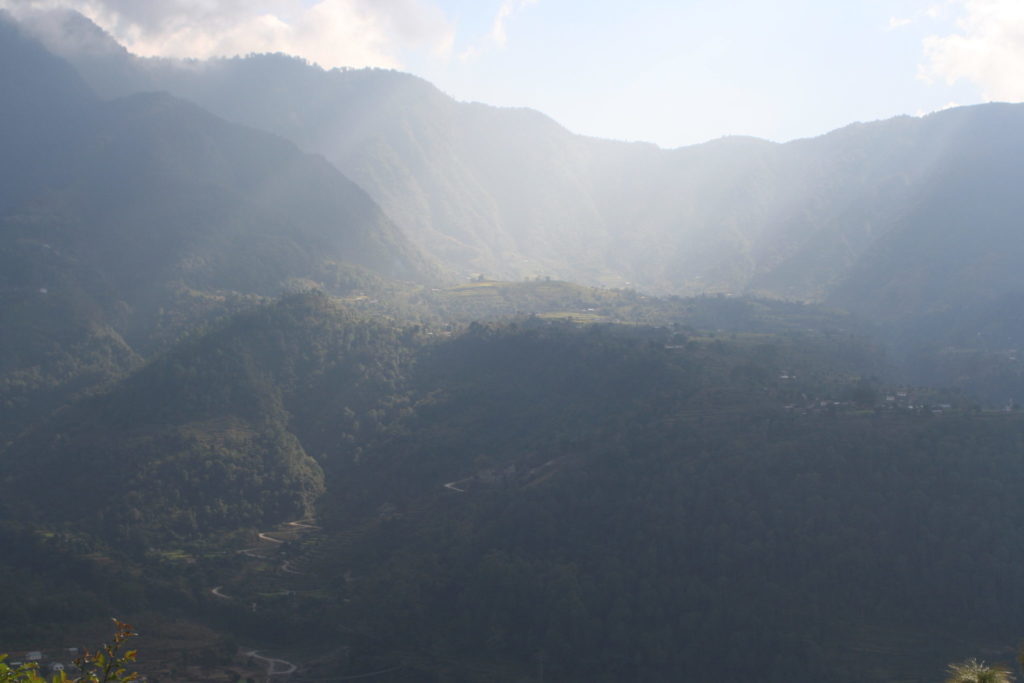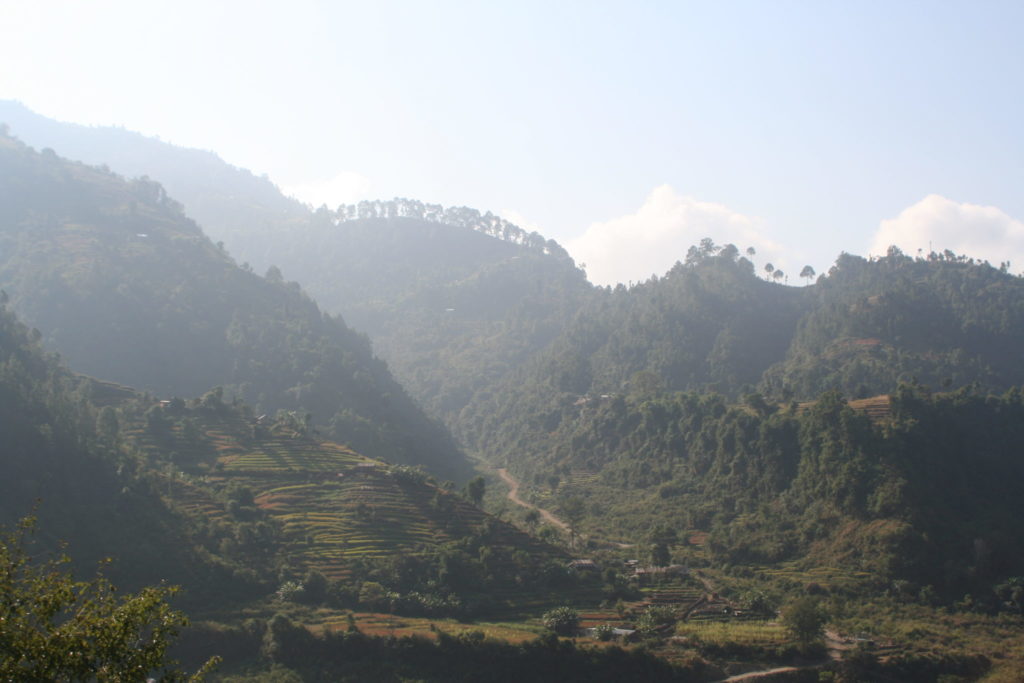 me😀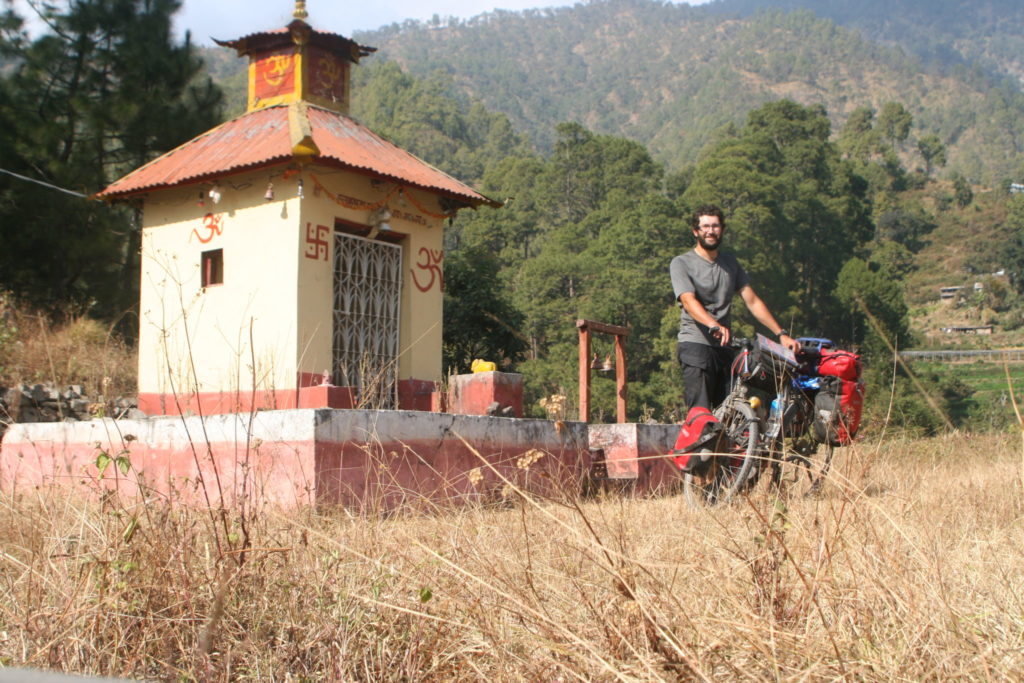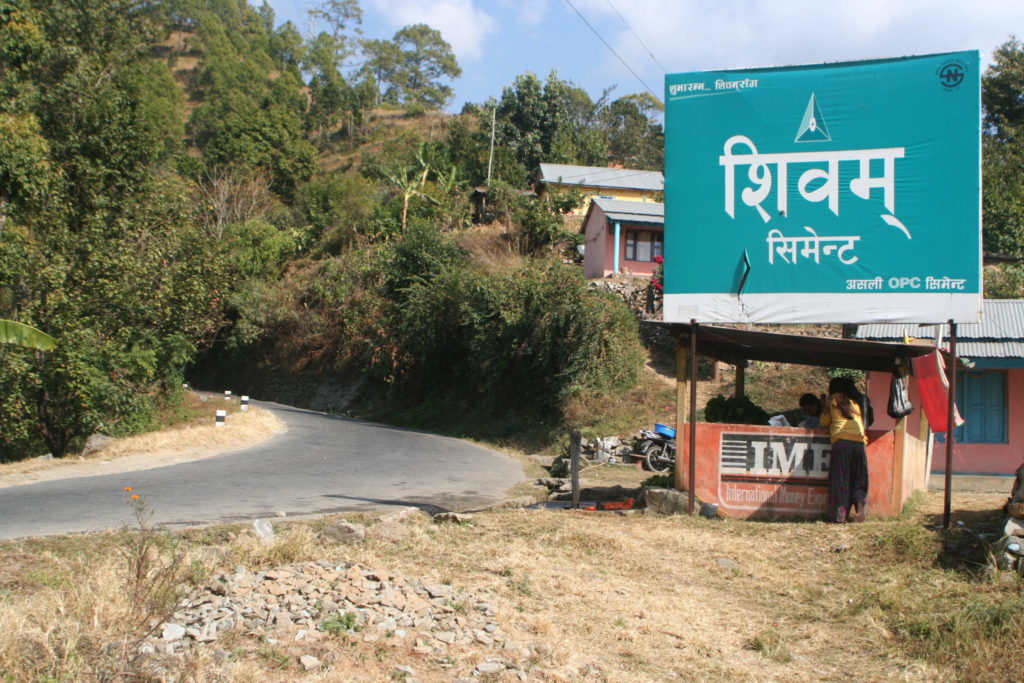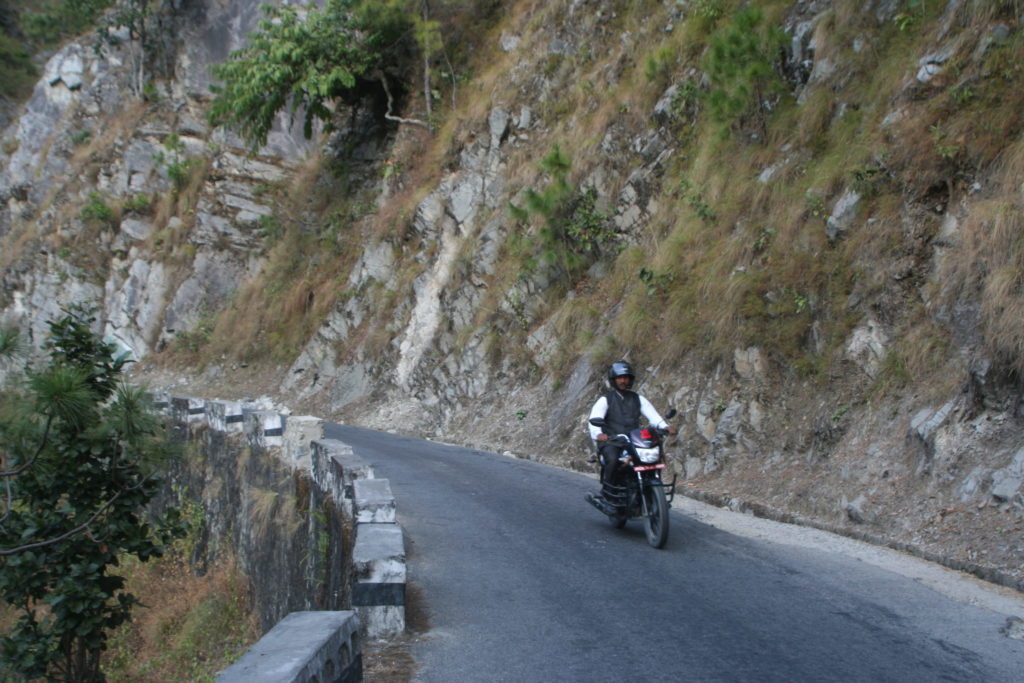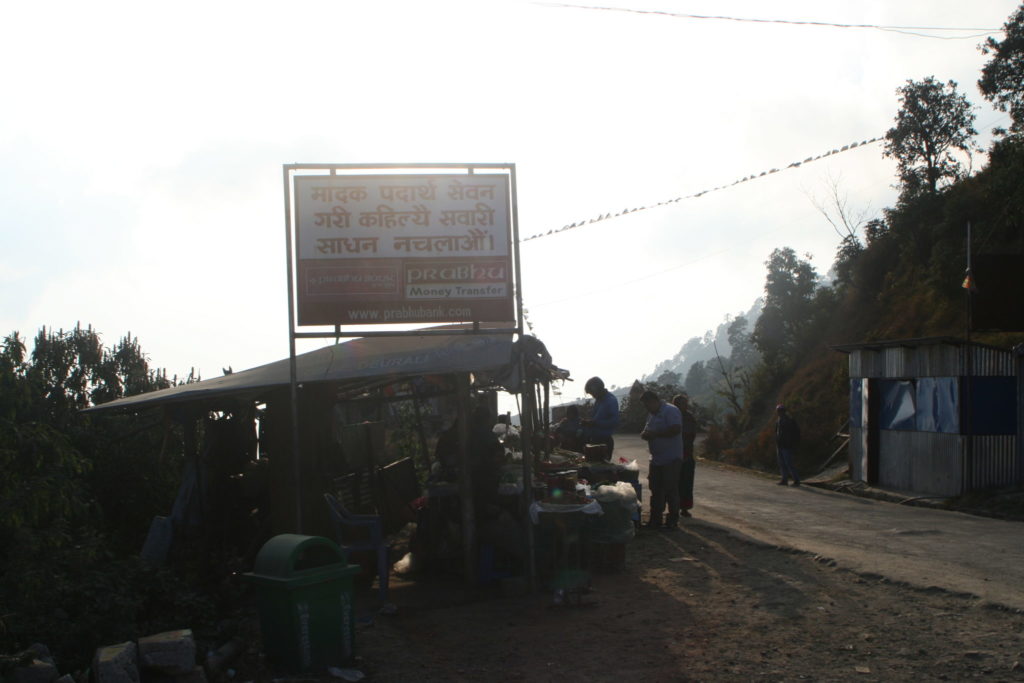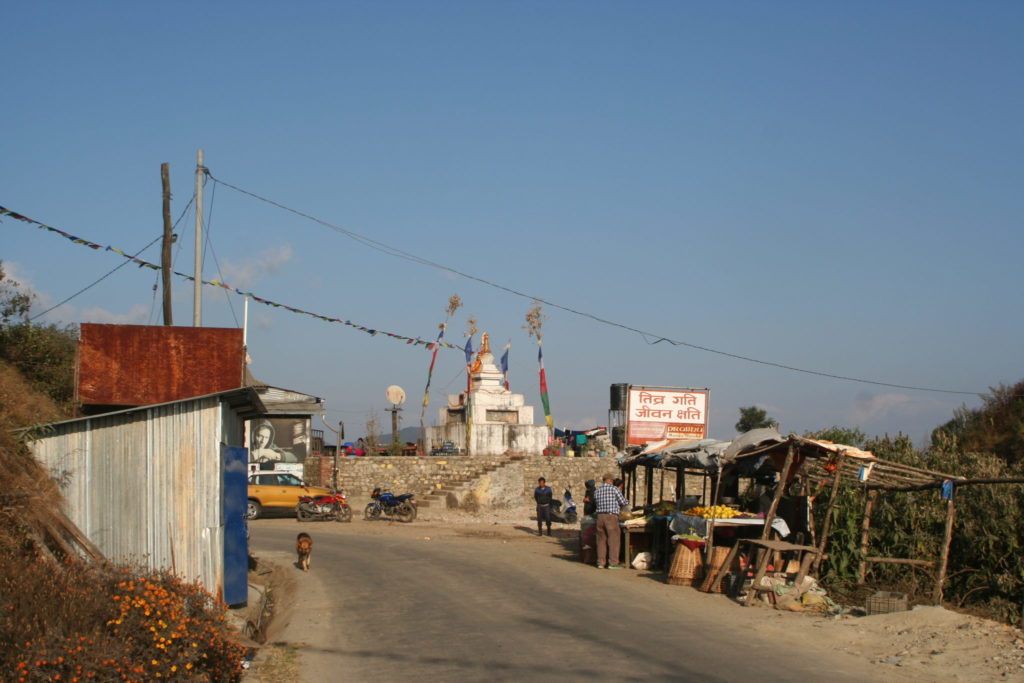 After the last town where I ate for lunch,  people started selling carrots. I was a little bit irritated why suddenly,  but okay.
Still one of my favourite stuff being transported here are goats. The are just placed on top of a bus or a van. A rope to kind of fix them (?) and then they roll. It gets funny when the vehicle goes around a corner,  then they sometimes fall to the side and get up again😂 I always saw them passing by so I newer could take a picture. This time it was placed right in front of me😀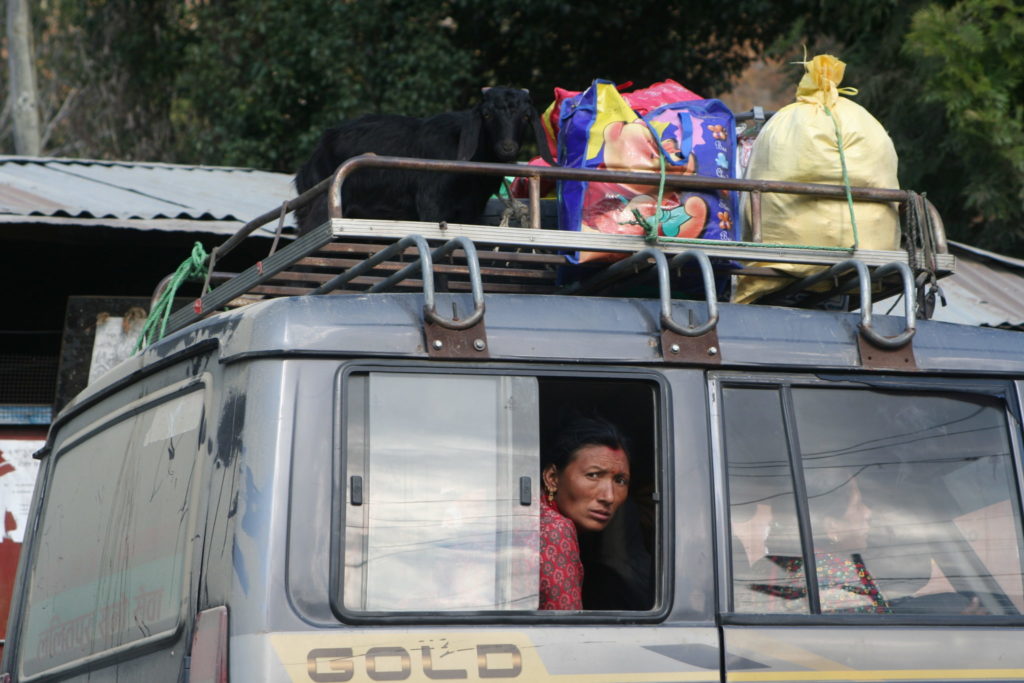 Arrived at the top I went into the first place I saw with "Hotel"  written on it to get a price. "No room here". It was 4 o'clock,  it couldn't be. Actually they don't have rooms,  they are just a restaurant with "hotel"  in their name… But there was one place of the 6 houses up here which actually has rooms as is so a hotel😂 So currently I am here: 27°34′11.22″N 85°08′48.84″E
Tomorrow I will start with a nice ride down into the next valley,  from which I then will start climbing again to get over the last hill before I can see Kathmandu and hopefully arrive there. Alternatively I could stay another day on the road I don't know yet.