Distance: 77,63 km Time: 4:57 Total distance: 1146 km
Finally cycling again😀 My legs still hurt,  but as cycling is always the same movement for the legs,  it was okay, otherwise I just changed a gear down ☺️
Before I can continue explaining the day,  I need to tell the story of my new fleece jacket,  which I got on the trek to ABC. On first day on the way up there, I was constantly thinking that I cloth for the upper body weren't warm enough to get all the way up. And than I found a fleece jacket on the  floor and nobody around,  so I hade a new jacket. Which was really great for the trek.
Until midday it was either foggy or cloudy.
Today the road out of Pokhara started with lots of downhill but sometimes there were holes or bumpers,  so that my whole bike was jumping. As my lock was fixed under a bungee cord, it flew out eventually and I didn't realize it. So now it is gone🙁 So I "traded"  my lock against a jacket😂
After I realized that the lock was gone,  I searched for a bike shop to get a new one. In the city/village I was currently cycling, I found one quickly and got a lock for 250 NPR (2,15€). It's totally unbreakable.
Today Tomaz and I didn't knew which destination to take for today. Either Badipur,  a beautiful village on top of a mountain,  8 km away from main road. Bimalnagar,  where there is a cave not far away. Or Manakaman,  where there is a cable car 🚡  to a temple on top of the mountain. Tomaz came up with the plan: today Badipur,  then tomorrow cycle down to Bimalnagar (it's nearly around the corner) and visit the cave,  to finish the day with going up to Manakaman and spend the night there. I found the plan was good. So we did. We continued on main road until the fork to Badipur and started to climb 600 meters of altitude over 8 km of distance. It was so steep, that there were some passages that I could not have gotten back on the saddle if I would have stopped. Normally I then didn't stop, but this one moment there were two busses crossing each other in front of me and as the road is not width enough for them,  they stopped and so I needed to stop too. I tried to get back on the saddle,  but it was too steep. I needed to push my bike on foot till a more flat part of the road. It was really a gret experience to cycle up this hill,  often I was just moving with 4 or 5 km/h. In the upper part of the road I was rewarded with looks on mountains with snow on them. Beautiful.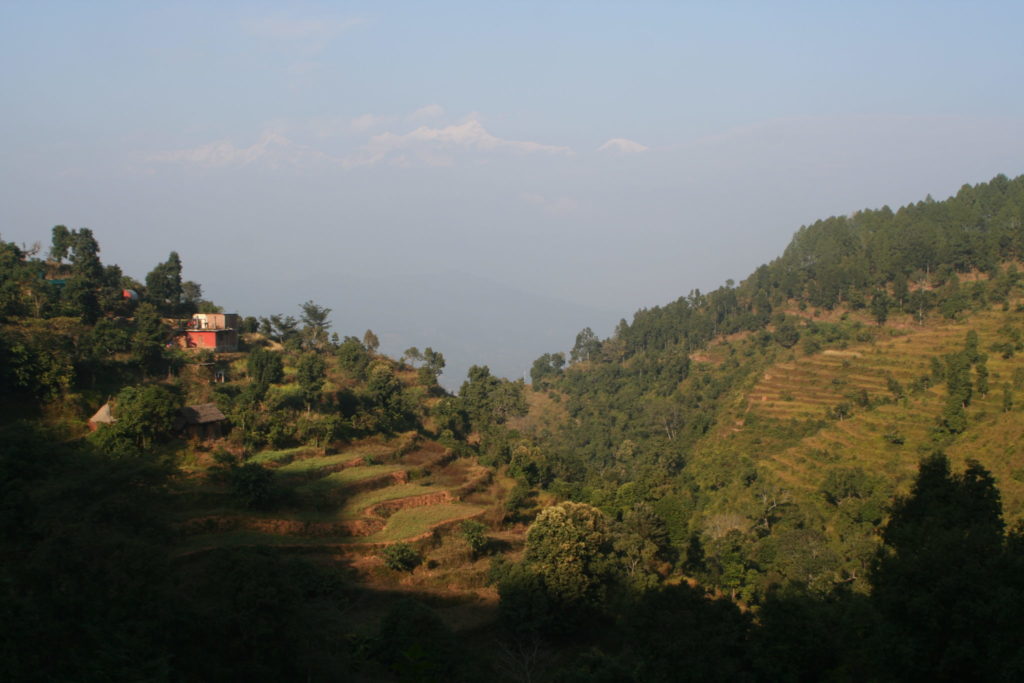 The village itself is also very beautiful and therefore lots of tourists. Tomaz and I walked a little bit around to get to different viewpoint to get views down from the mountain. Amazing.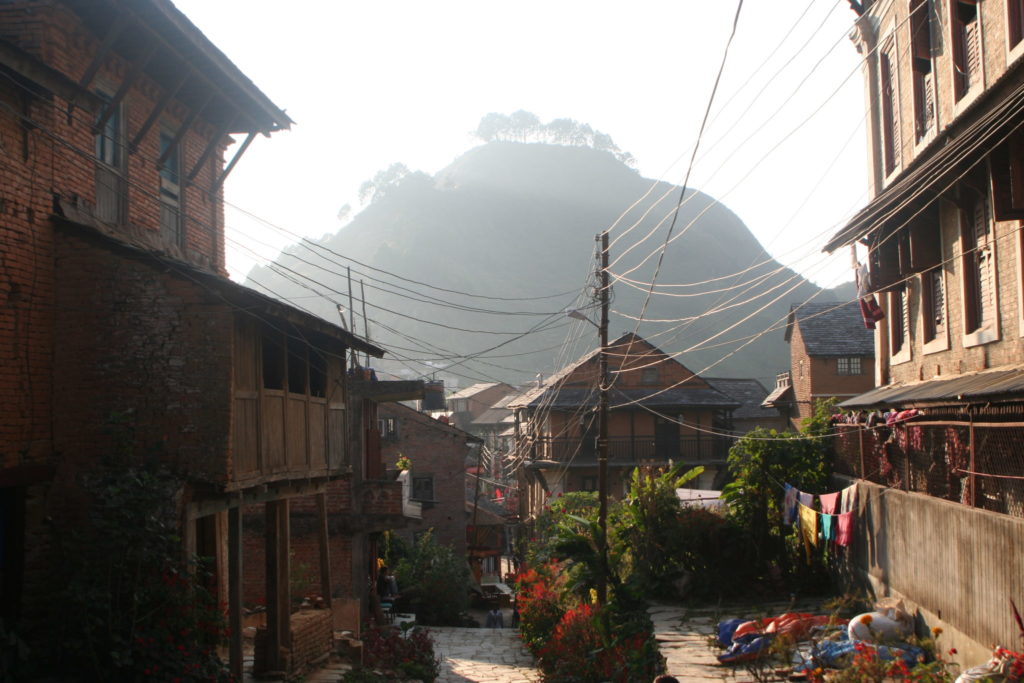 There was one special viewpoint, specially for the sunset. We did not expect it to be so high, so it took us long time to get there,  we were still able to see half of the sun when we arrived there. After the sun was gone, I saw the mountains like I have never saw them before,  endless chains of mountains,  in evening fog.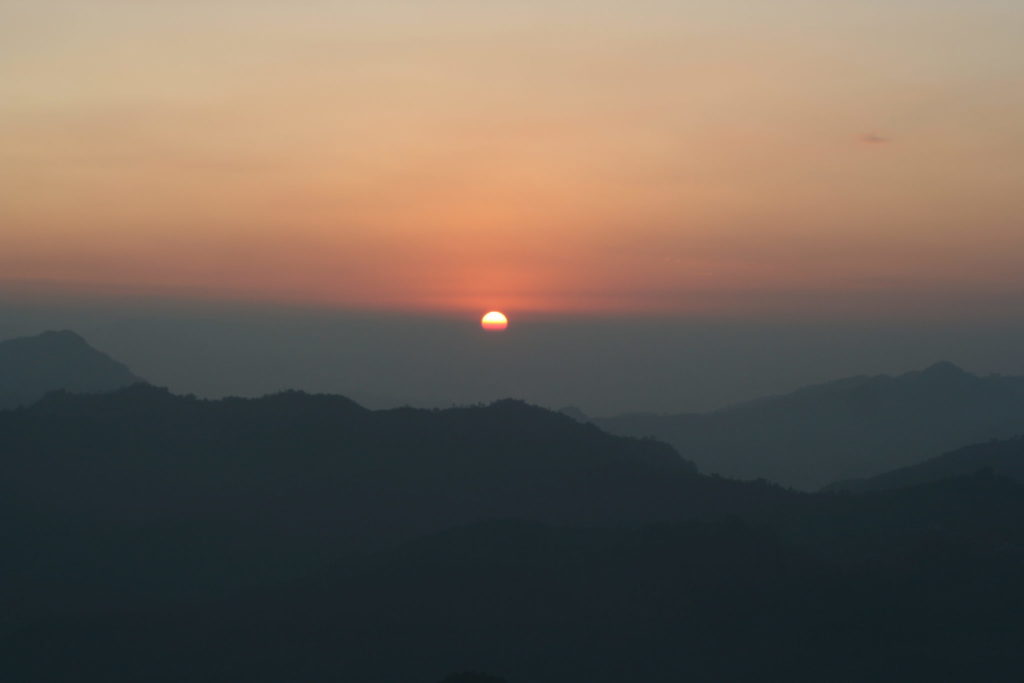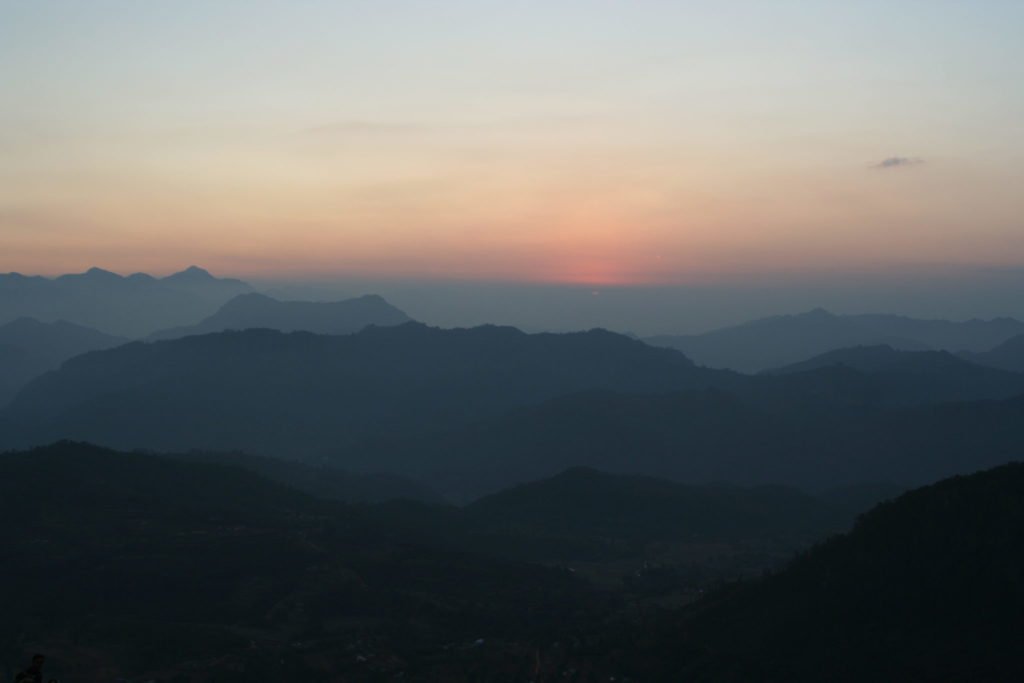 Now we are having dinner in a recommended restaurant and by chance Kim and Nathalie (2 Belgium's,  I met in Pokhara)  were passing by. I am really amazed how often I see people again without planning it😂
Tomorrow Tomaz wants to stay here for relaxing, but I want to continue as I want to get to Chitwan National Park and then need to get to Kathmandu and prepare a little bit the rest of my journey.
EDIT: I've added pictures of the trek to the post of the last day on the trek,  here