no cycling,  probably tomorrow again
I have never explained how much my legs are hurting. Every time I start walking again after a break or some sitting around,  it looks really funny because I can't move my legs correctly as the muscles hurt so much. After some steps, everything looks normal again, until it goes down,  then everything hurts again more. Also normal walking hurts a little bit😂
To heal the pain,  Anil (nepaleas friend from the hot spring) gave me some oil yesterday evening, with which I massaged my muscles in the evening.
In the morning, Tomaz an Anil wanted to go to the hot spring again, so I joined them, as it should be good for my muscles. After 1,5 hours of hot spring and 2 times cooling off in the cold river, we went back up to the lodge to have breakfast. As we were waiting very long on our breakfast,  Anil tried to help me with some acupuncture he learned. He also showed it to Tomaz and other people around us got interested. Before we could leave the lodge, Anil needed to do some acupuncture on the old owners of the lodge. We started walking at 12 o'clock😂 But we had only some 5 km planned, to get to a place where vehicles could get us to Pokhara. The road was further away then expected, so it took us longer to get there. We arrived there at 15:30 and on the way we met a British guy,  who needed to get to Pokhara today, as he was run out of money. Perfect,  so we shared a taxi all together. These taxis here are really not that big and we are not that little persons😂 (picture will follow) The first part of the road was without asphalt and the driver had to move a lot to avoid the bigger holes. At one hole I could feel a stone through the floor of the car. After 2,5 hours in this little box, we arrived in Pokhara. We split up,  everybody went to his hotel. Expect Tomaz and I went for dinner, as we were told where to get the best Dalbat in Pokhara. We found a place,  but we are not sure if it really was that place.
Our bikes and other luggage is still at the hotel I slept before trekking, but as it is so expensive I decided to go to a cheaper guesthouse next door and get our stuff tomorrow. We will probably start cycling tomorrow again,  but just half if the day probably. I need to see how my legs are, whether the muscles needed for cycling hurt or don't hurt.
As my cable to connect the camera to my phone is still in the hotel,  I can't upload the pictures today,  so maybe tomorrow☺️
Edit: I simply add all the images from the trek here: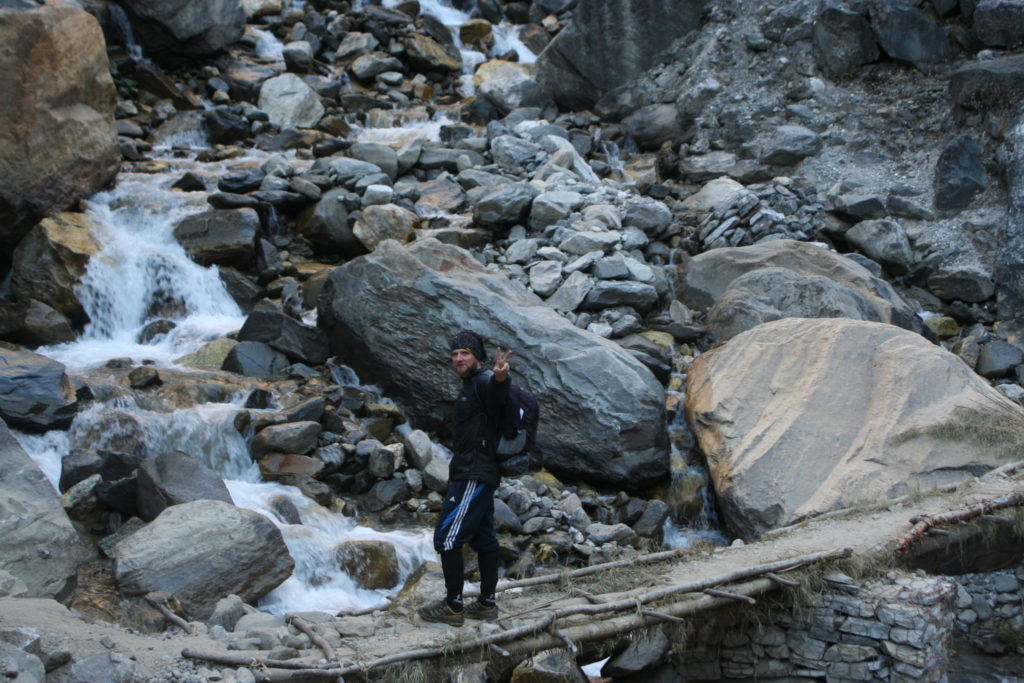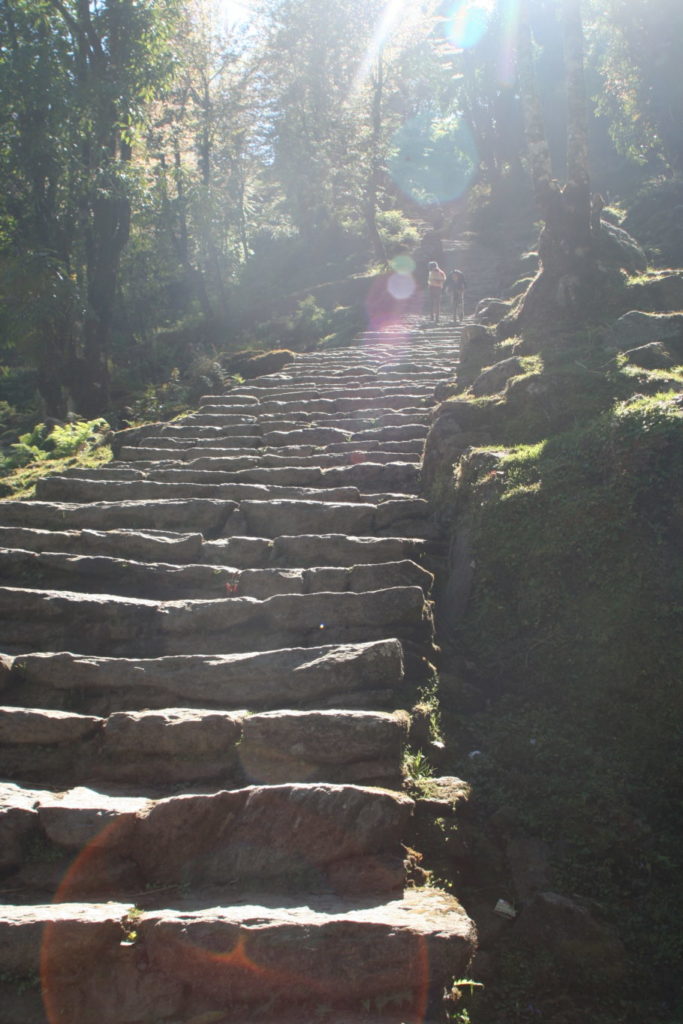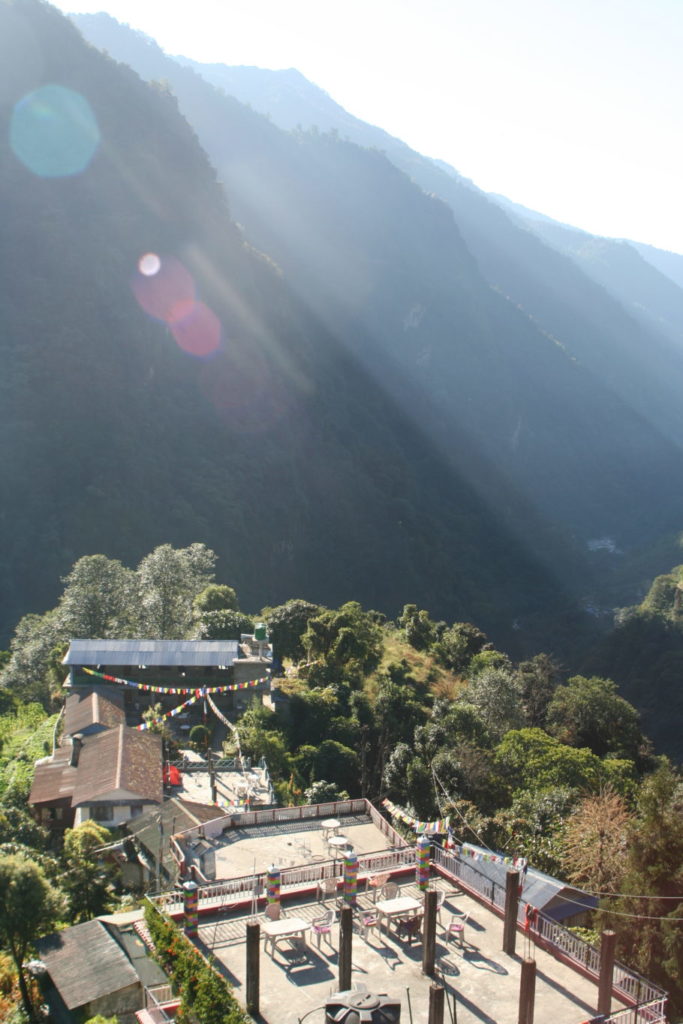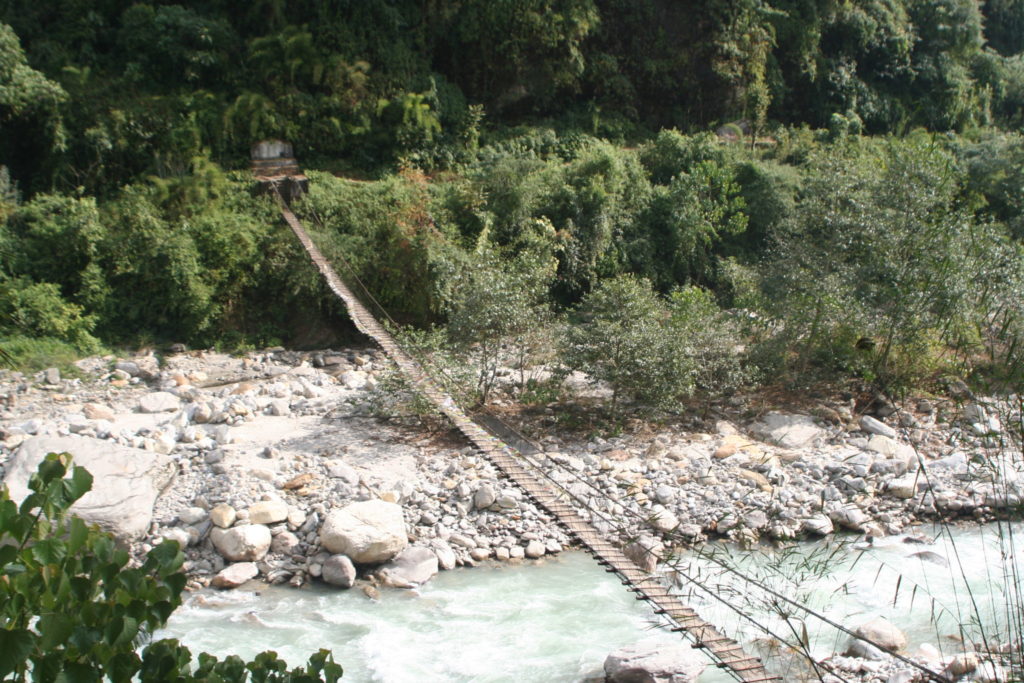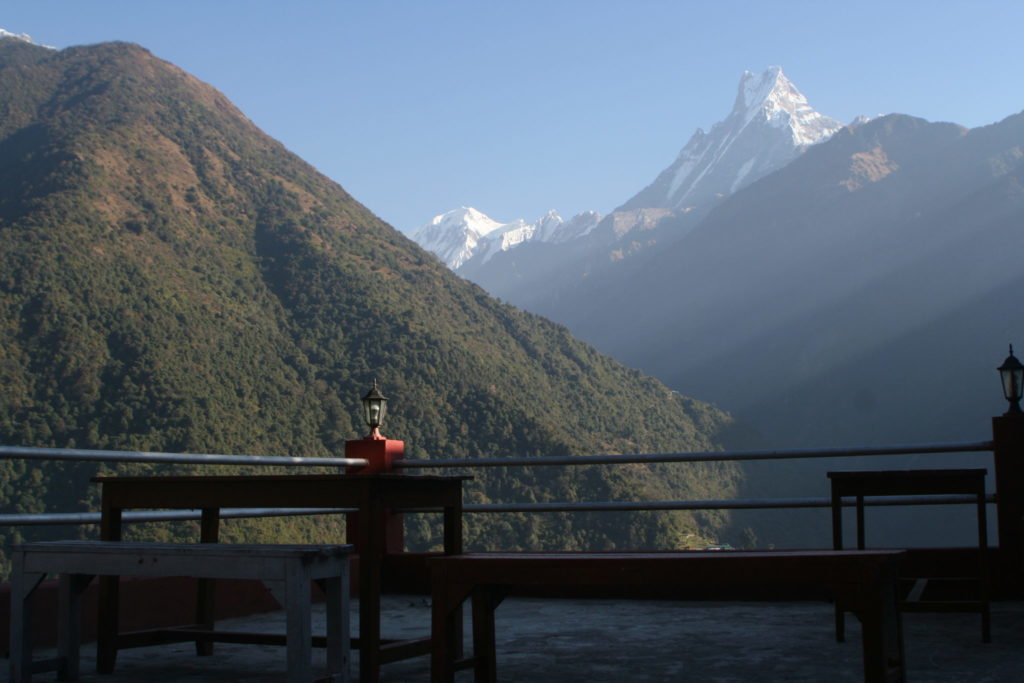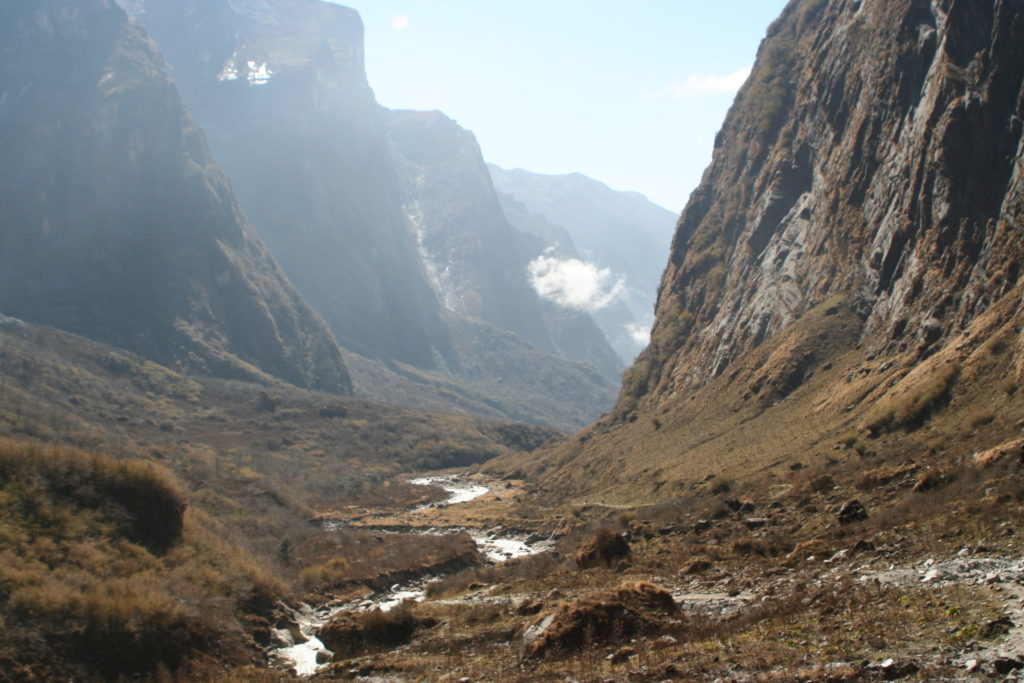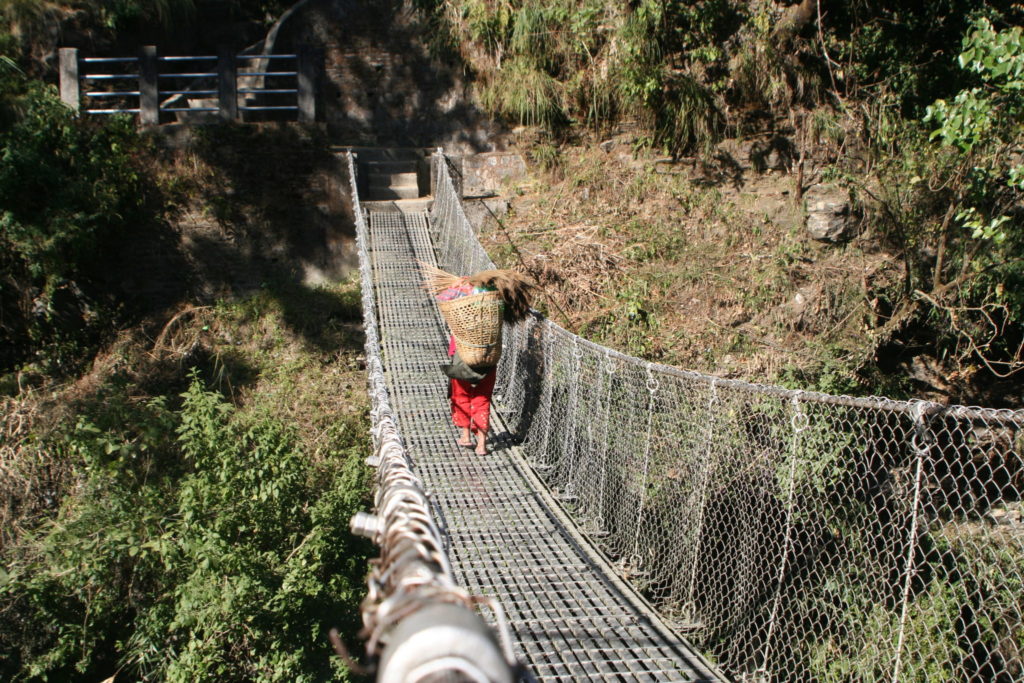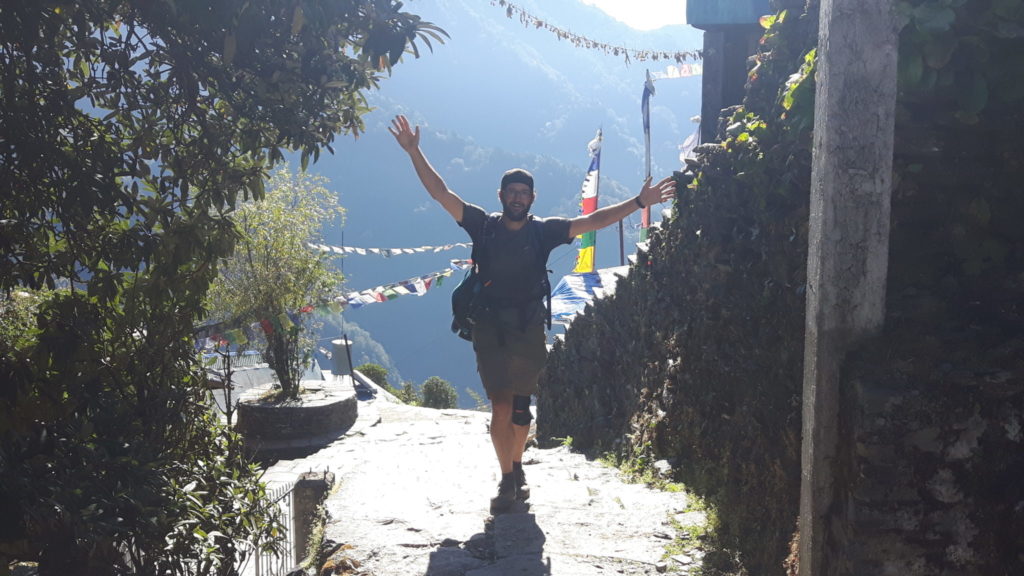 Arrived at the top: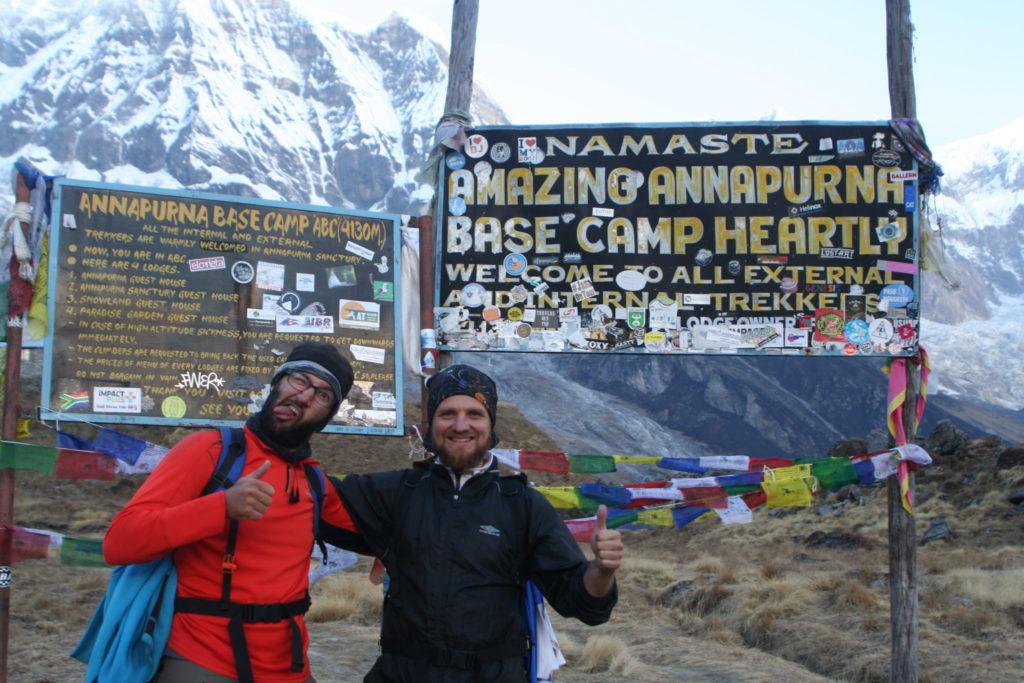 with the french friends: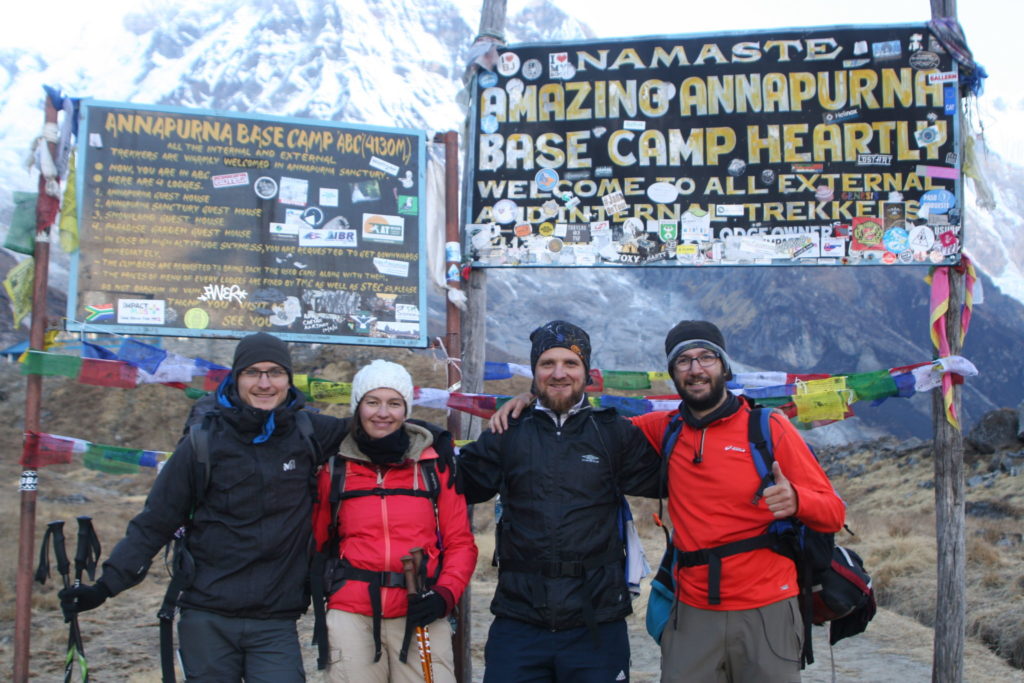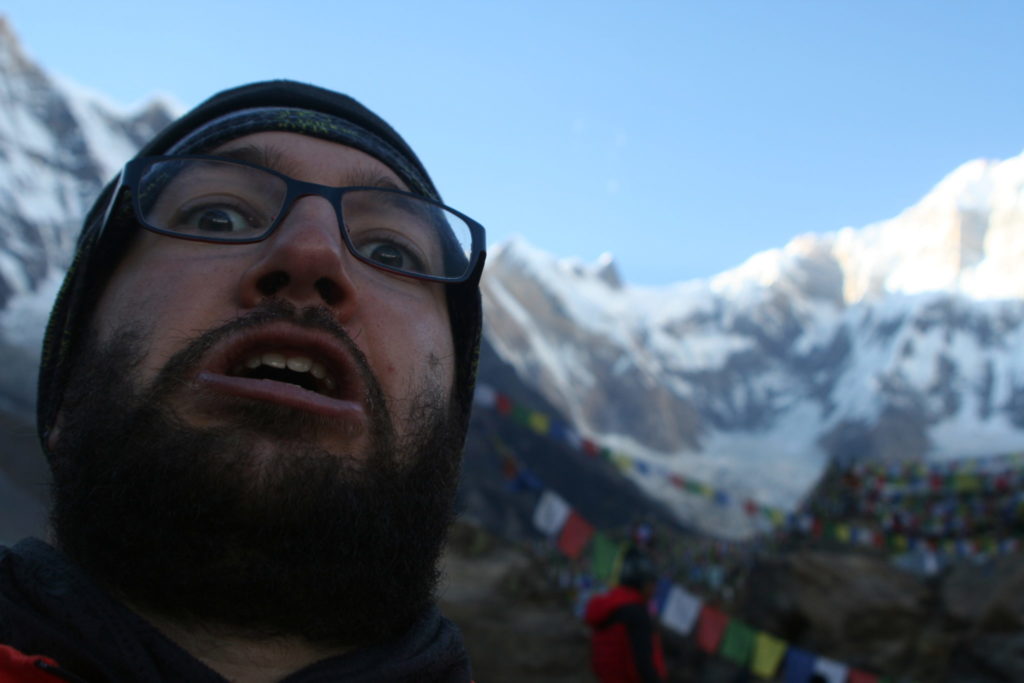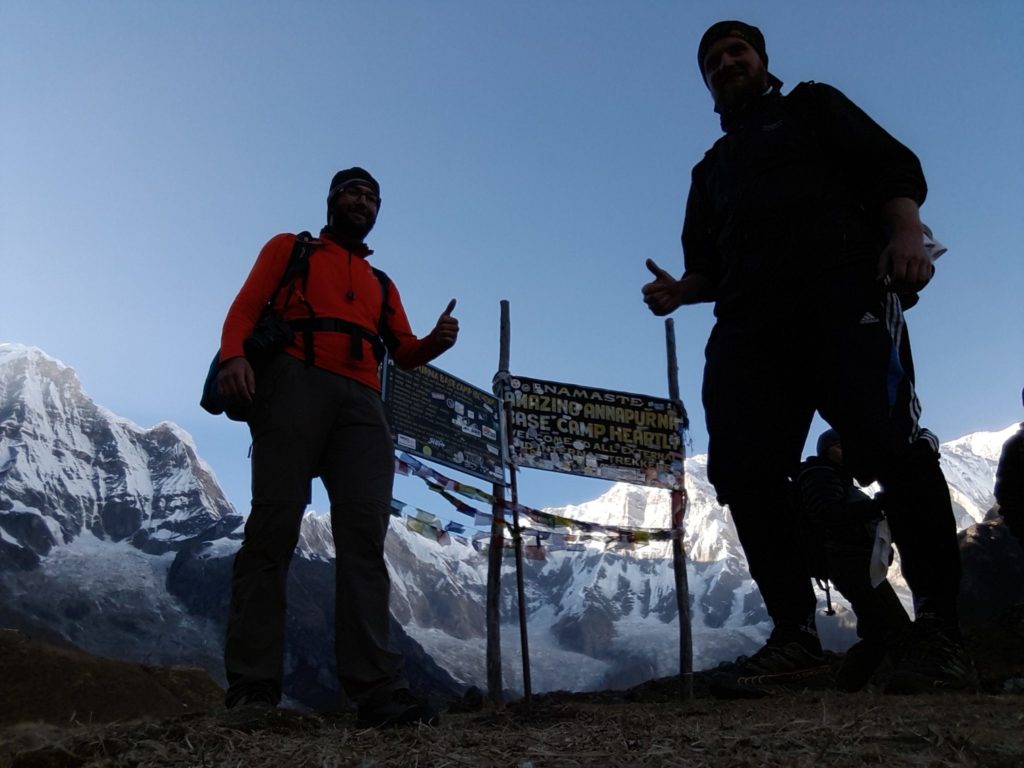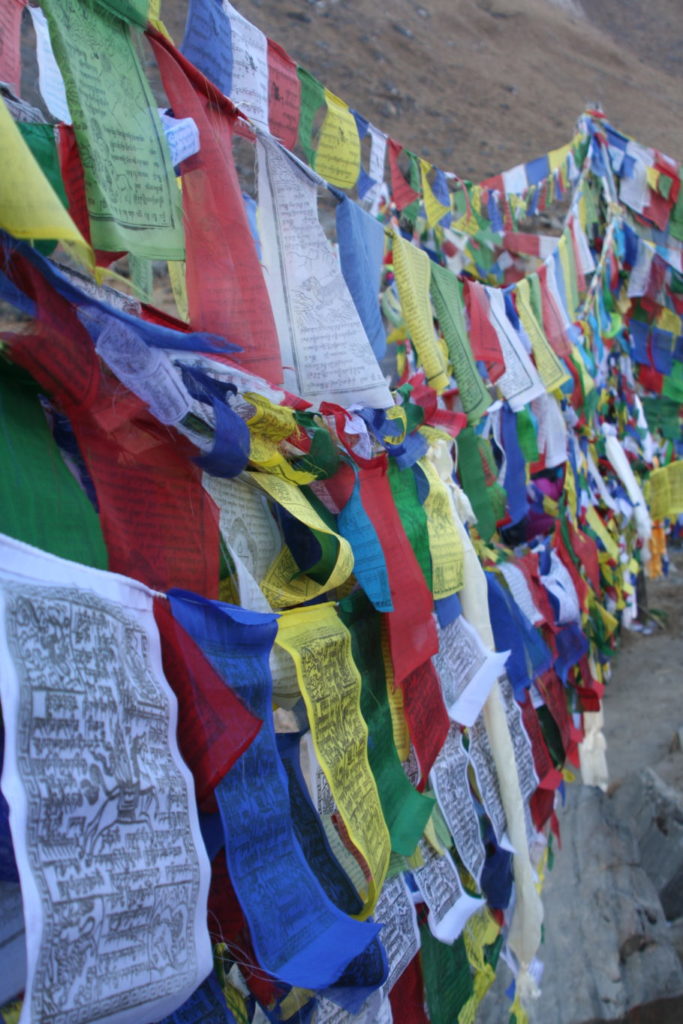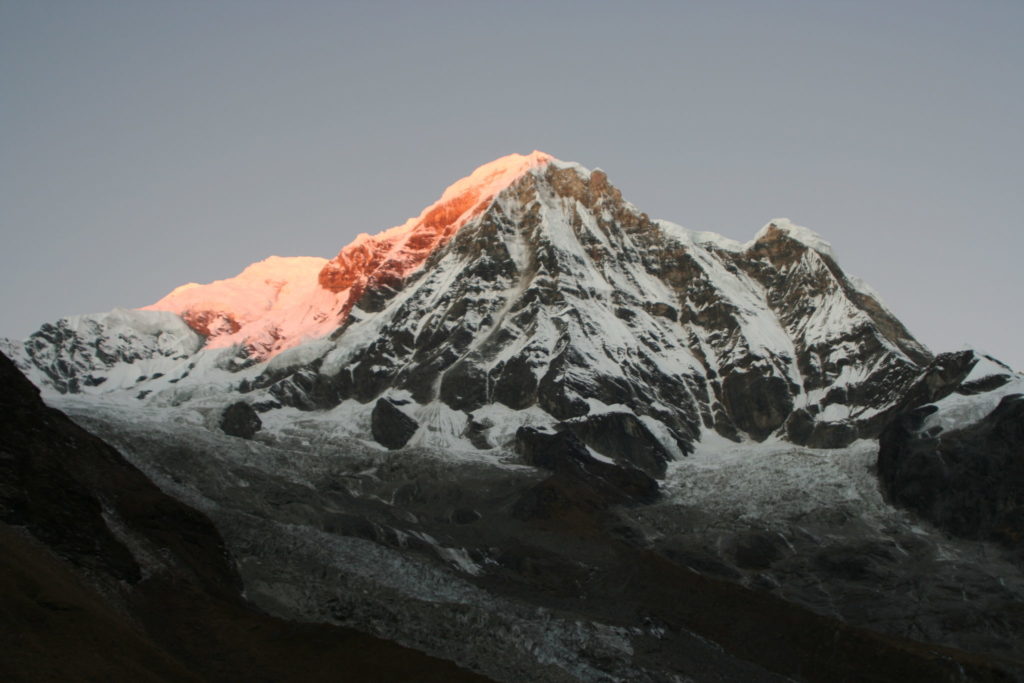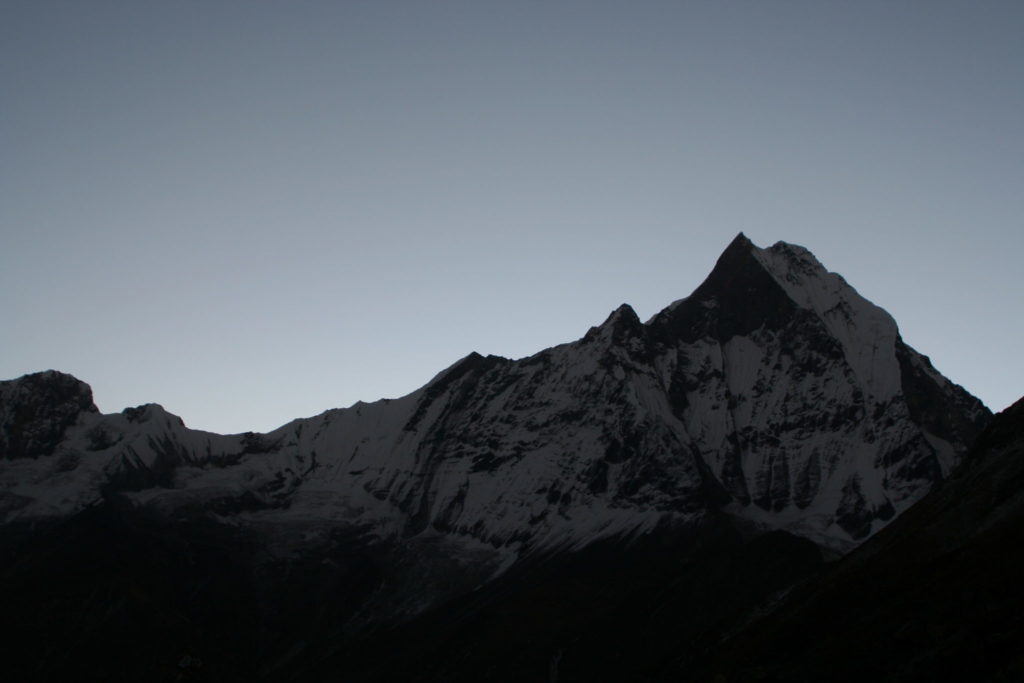 some fun on the road: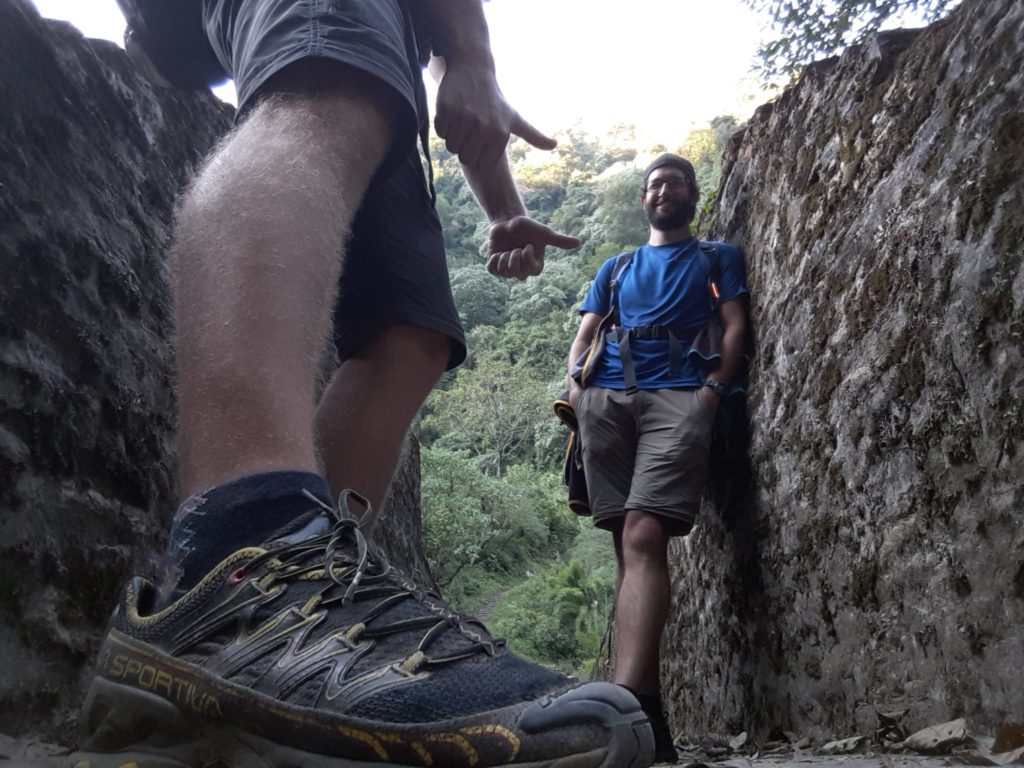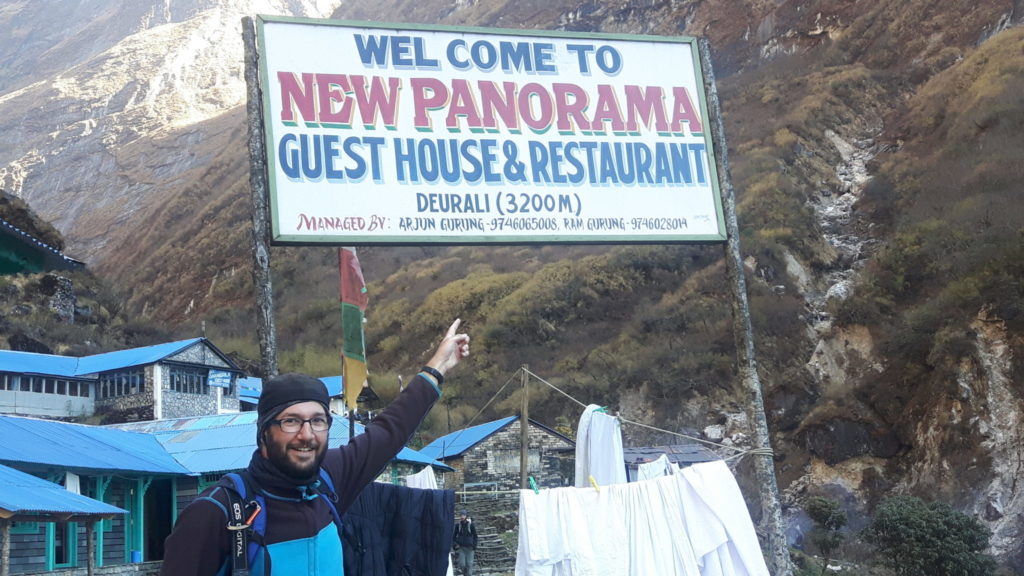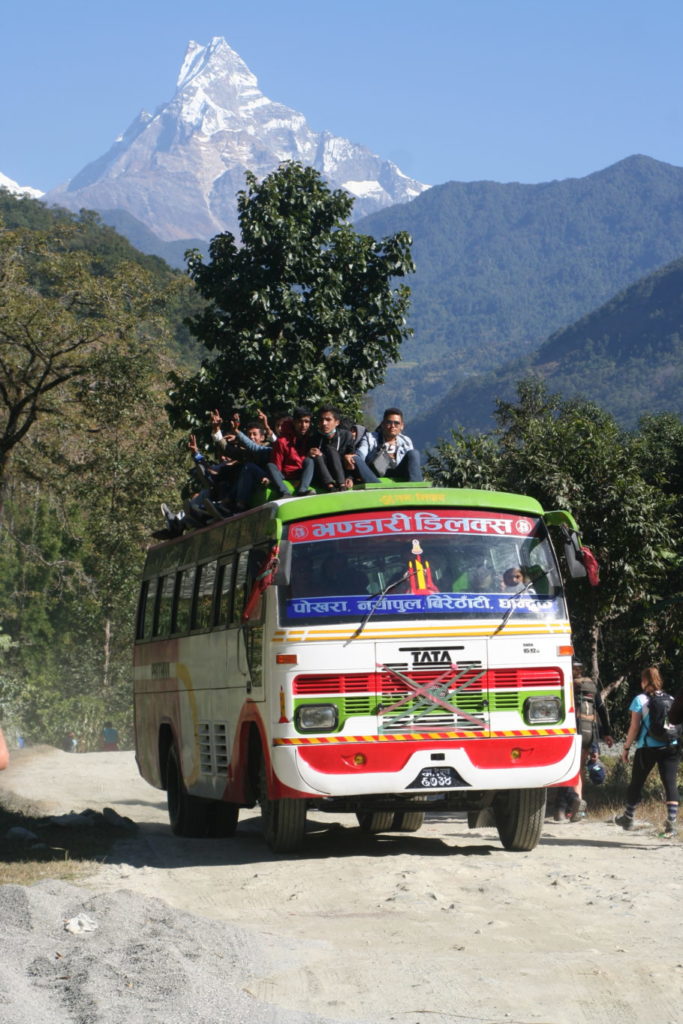 Me,  Tomaz and Anil (nepalease friend)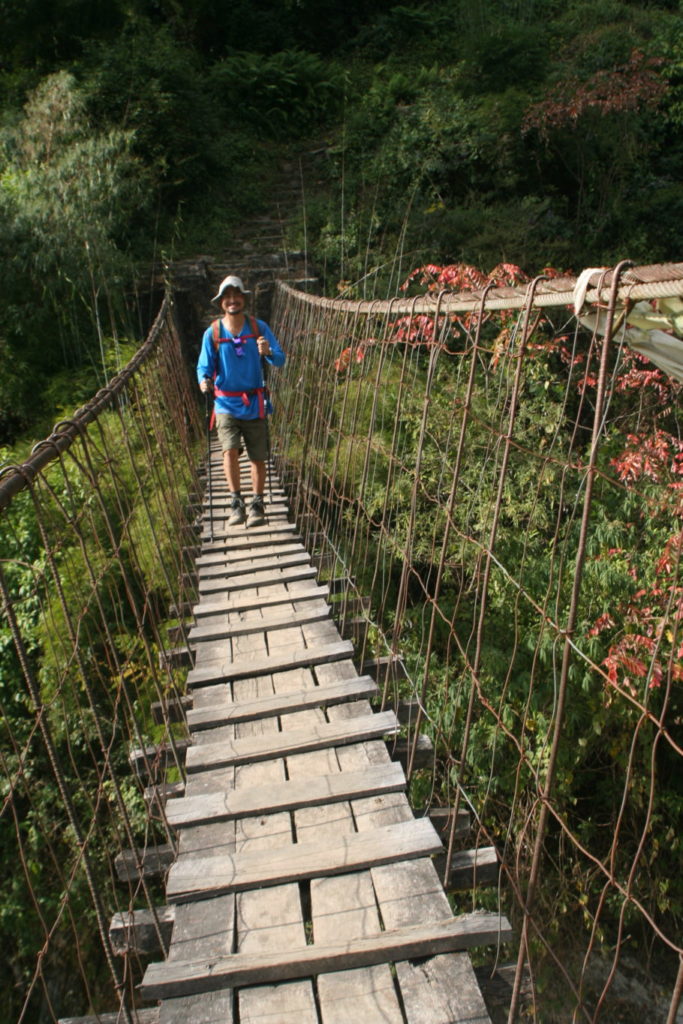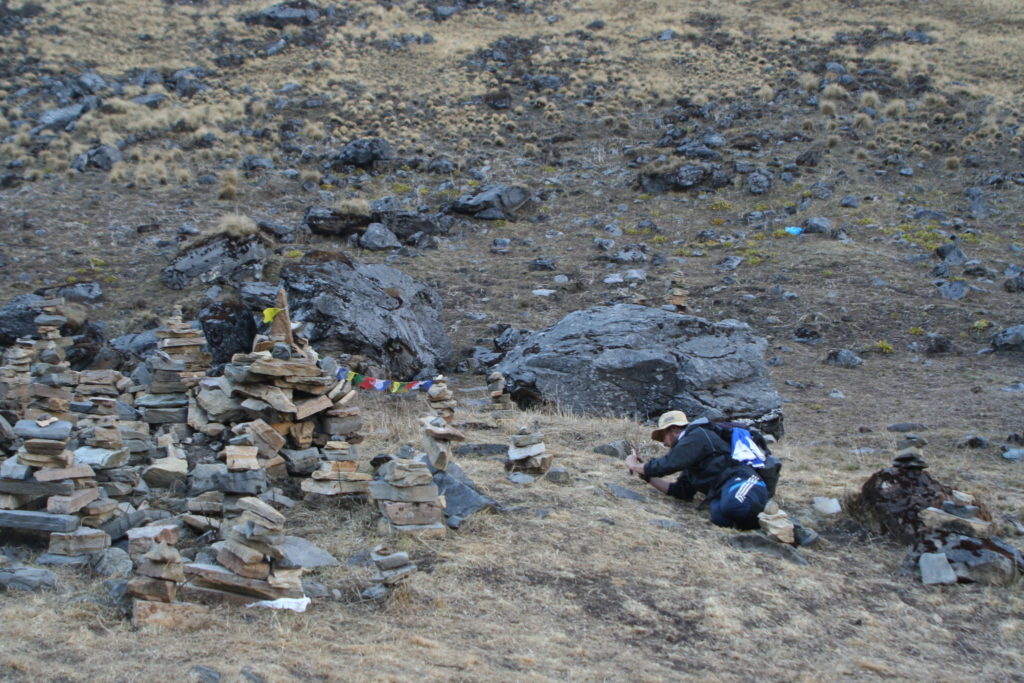 always now where your towel is: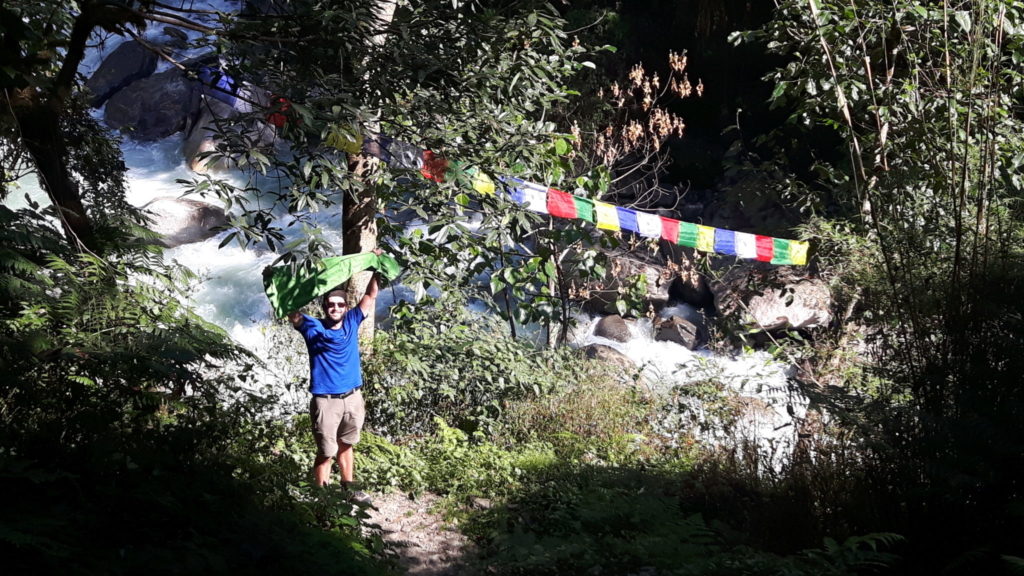 hot spring:
hot spring can be deadly:
Anil can do some pretty good therapy: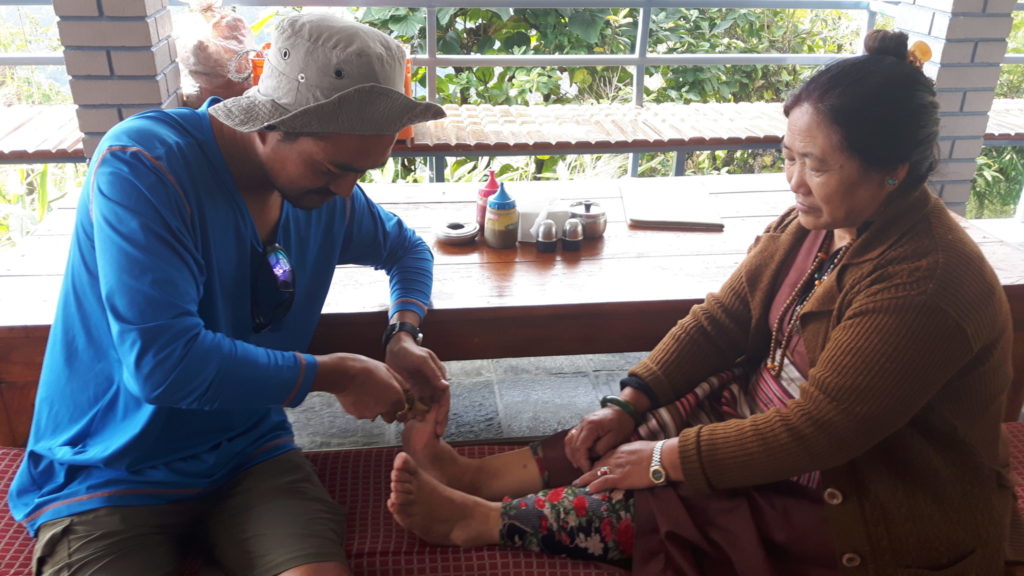 our taxi back to Pokhara (4 passengers + 1 driver) :