Again no cycling today.
Today was nearly all about preparing for hiking to the Annapurna Base Camp. But before I left the hotel I tried to get my pictures of the paragliding from the CD to any other device. The women at the reception was so kind to let me use the laptop and upload them to my cloud,  so they are save. Sadly the movie was too large,  so I could not upload it,  but I saved it to the USB-flash I have on me,so more save than a CD,  as it doesn't break that quick😀 I  uploaded some of them to the post of yesterday.
After the upload was finished,  which took me nearly a whole hour. I went into the city to met Tomaz. Together we went to get our permits to be allowed to enter the area of the Annapurna at the official office. I forgot my passport in the hotel, luckily they only wanted the number,  which I have, as I have copies of all my documents in my cloud. 😀 We needed to pay extra as we don't have a guide with us, but we are save,  as we are hiking together, the trek is not that hard and many people are in the trek.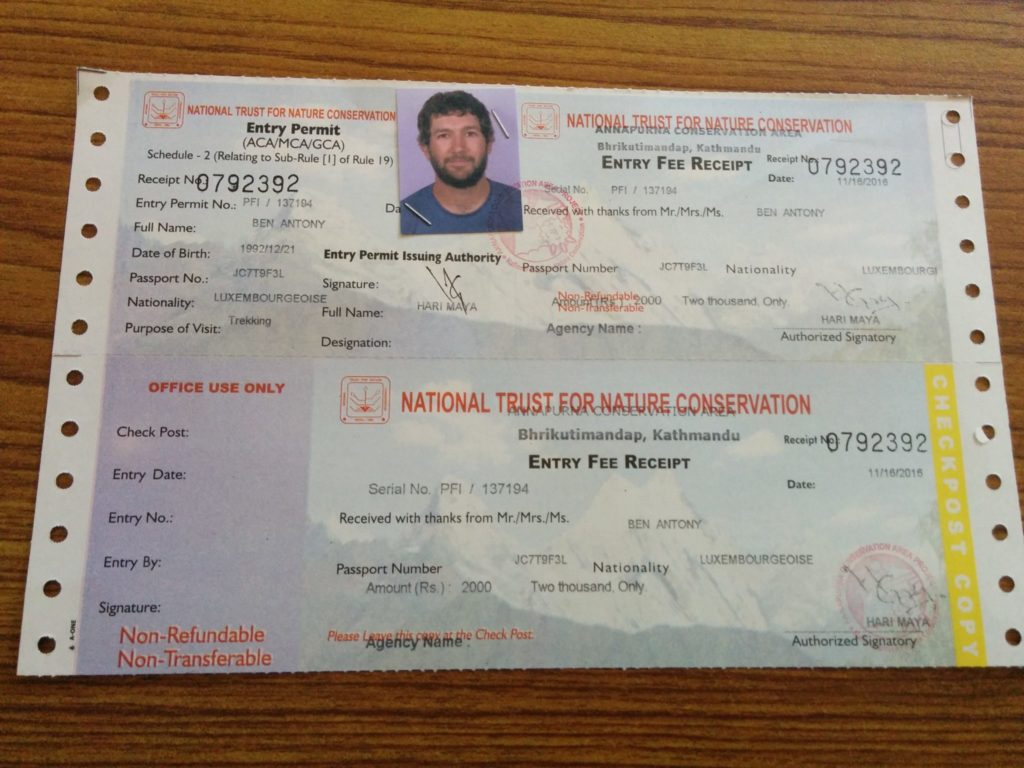 By chance, a guide who Tomaz had 2 years ago,  was just coming down from a tour and on the way back to Kathmandu, but he had some time for us,  so he told us even more, how we could do it all😀
For some relaxation we rented a boat and paddled a little bit on the lake. One of us even went into the water…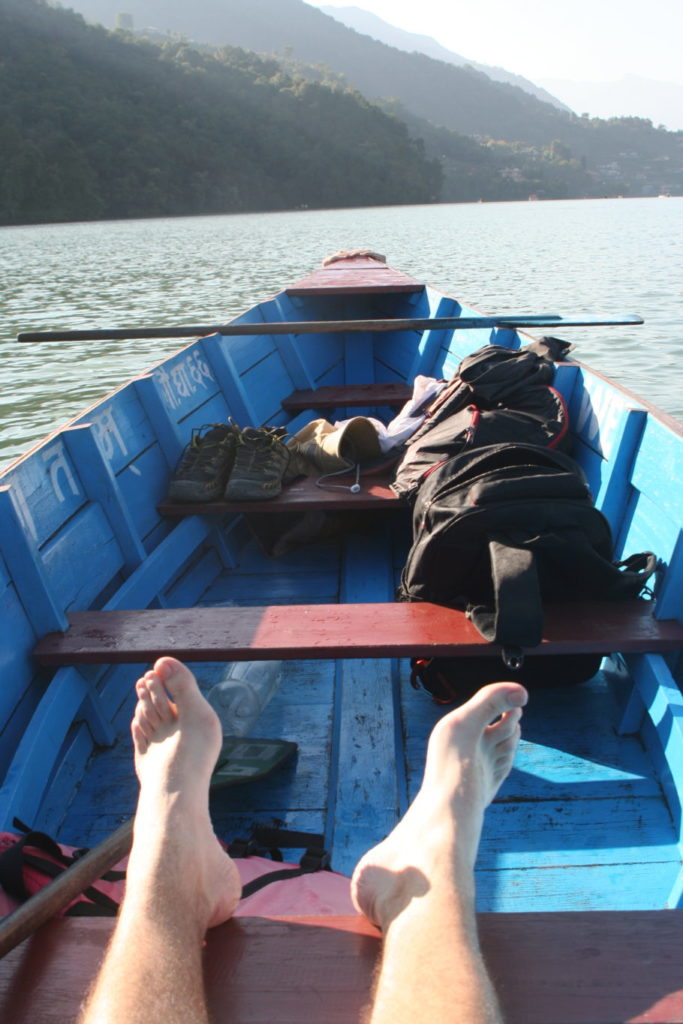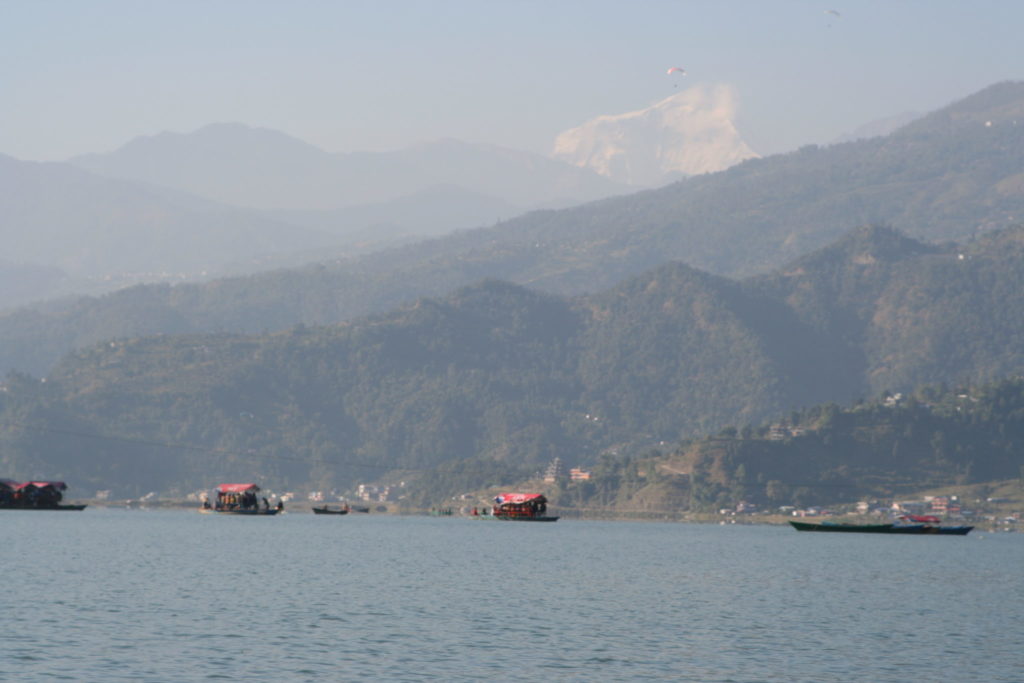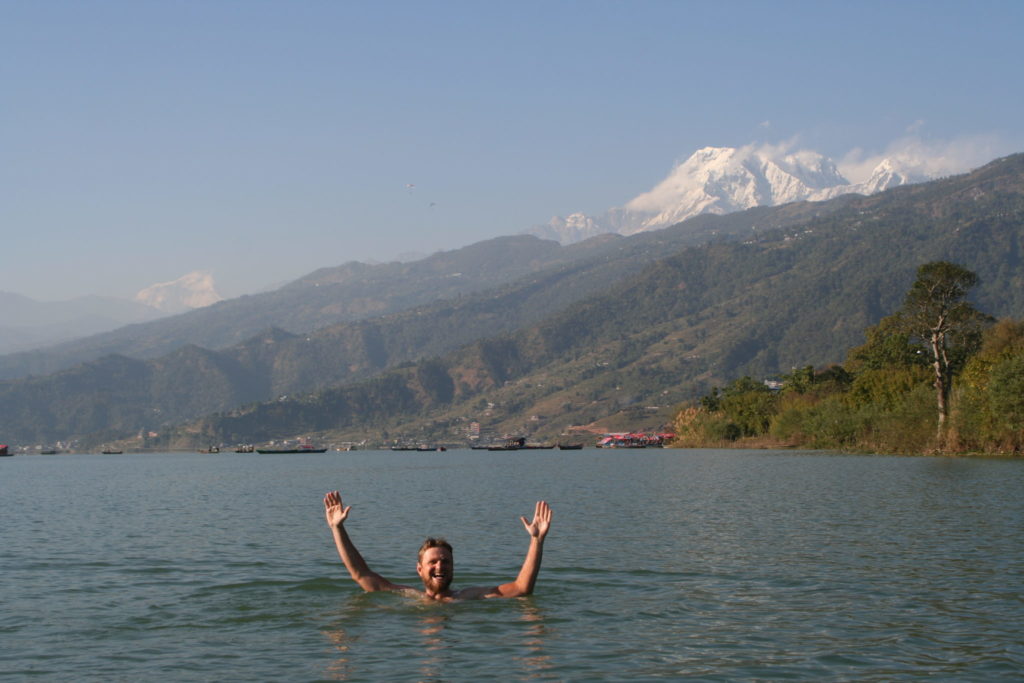 I still had no suitable backpack,  so we started to negotiate again and I got a used fake one for 10$, it will last the trip😀
Back at the hotel I prepared everything for the trip and placed my bike and panniers into tha luggage place for the duration of the trip.
I wanted to pay for my room and got the invited to have dinner with some guests of the hotel😀 It was nice to see some of them a last time before everybody goes on a different hike tomorrow.
So now that everything is ready for the hiking tomorrow. I don't know if I will be able to write a blog post every day depending on the internet and electricity.