No cycling today,  so no distance to note down.
After a good night of sleeping, I started my usual morning routine with stretching. My breakfast was extended by some potatoes and a banana. But most of all I liked the black coffee😀 For breakfast I joined two men from Ireland and India. They were going paragliding. As I wanted to do it too, I asked them where they've booked it. It was at the reception of the hotel. I asked there if I could also fly at the same time, but it was already full, but I got a spot at 11 o'clock for today, which I took.
As I had some time to kill, I decided to walk a little bit through the touristic center along the sea and took some pictures,  which will follow.
At 11 o'clock I was back in the hotel and got picked up by motorcycle to get to the office of the paragliding company. As the flights before me were delayed due to no wind to start, I needed to wait one hour for them to come back, as all the material and pilots was in use. After the van arrived,  the guests, the guys from the breakfast, got out and I got in. The road to get up to the mountain, where we started was normal at the beginning as it went through the city. Then when it started to climb, the road got smaller. On the way up one bus and two truck came the opposite direction. It was really interesting to see how they manage to pass each other,  as they pass each other with less than 5 cm of distance between them. The drivers start to knock on the other vehicle to tell the driver that there is still place to move,  as soon as the knockings stops,  they know that it is too close. At least is that the impression I got of it. After some more time the road lost the asphalt and was only made of sand and stones. I heard many times rocks scratching the bottom of the van. After around 15 to 20 minutes, we arrived at the starting point for paragliding. Arrived there,  we got all out and got to a free starting place. It was an amazing view over Pokhara and around 10 to 20 paragliders flying around. Everyone of us got a pilot assigned. I've got a guy called Milan. A guy chilling on the floor with his back baseball cap. But when I got there he got up and everything ready, totally professional. He put me my harness on and explained everything to me: "When I say walk, then walk, after that we will stop shortly until the paraglide is above me, then I will say run and you should simply run until you don't touch the ground anymore,  then I will tell you to sit back in your harness". Everything is totally easy and I executed it as told. Up in the air, it was beautiful, you have to try it yourself. They even gave me a GoPro to film everything. Sadly it is on a CD-ROM and I have to ask in the reception if I can use the computer to get the pictures and movie to my phone, as I don't think that the cd will survive the rest of my trip… The flight should last between 15 and 30 minutes, depending on weather, height and passenger. After some what 20 minutes I started to feel my stomach a little bit and I asked to start going down slowly. So we did. When we got closer to the landing spot, my pilot asked me if I wanted to do some acrobatics and I was like "yeah sure why not". So he did. Wow,  it ended in us going down in kind of free fall. AMAZING. After the landing I was close to vomiting but I didn't 😀 We waited until everyone had arrived and went back with the van into the city, where we got the CD-ROM with our pictures.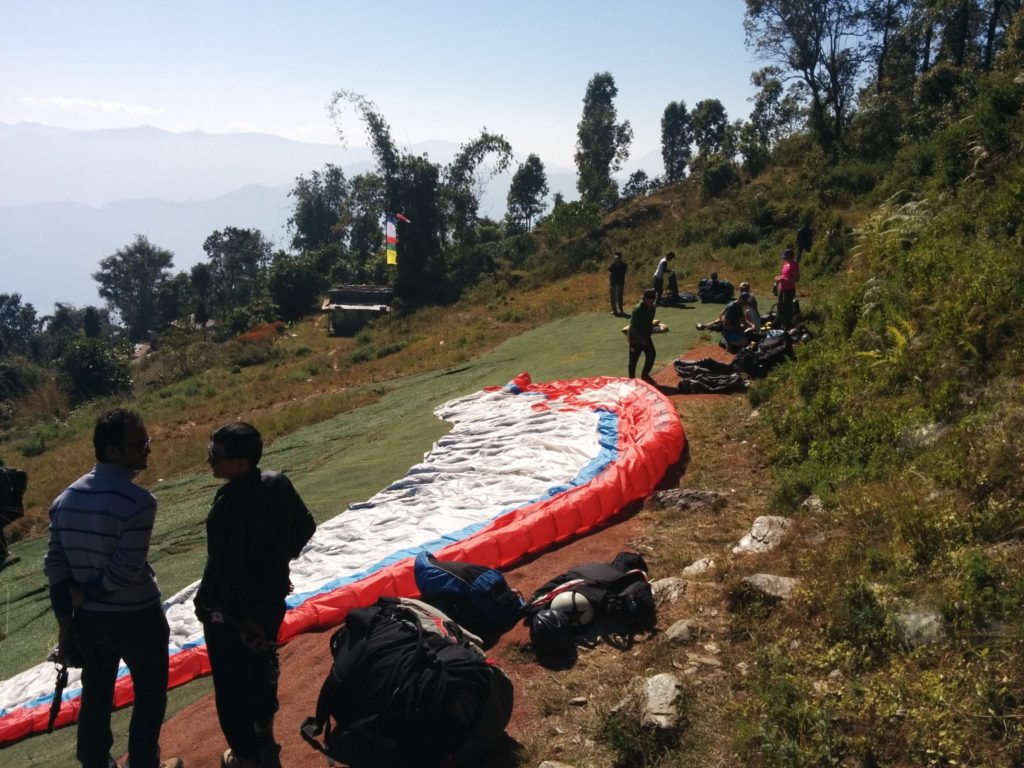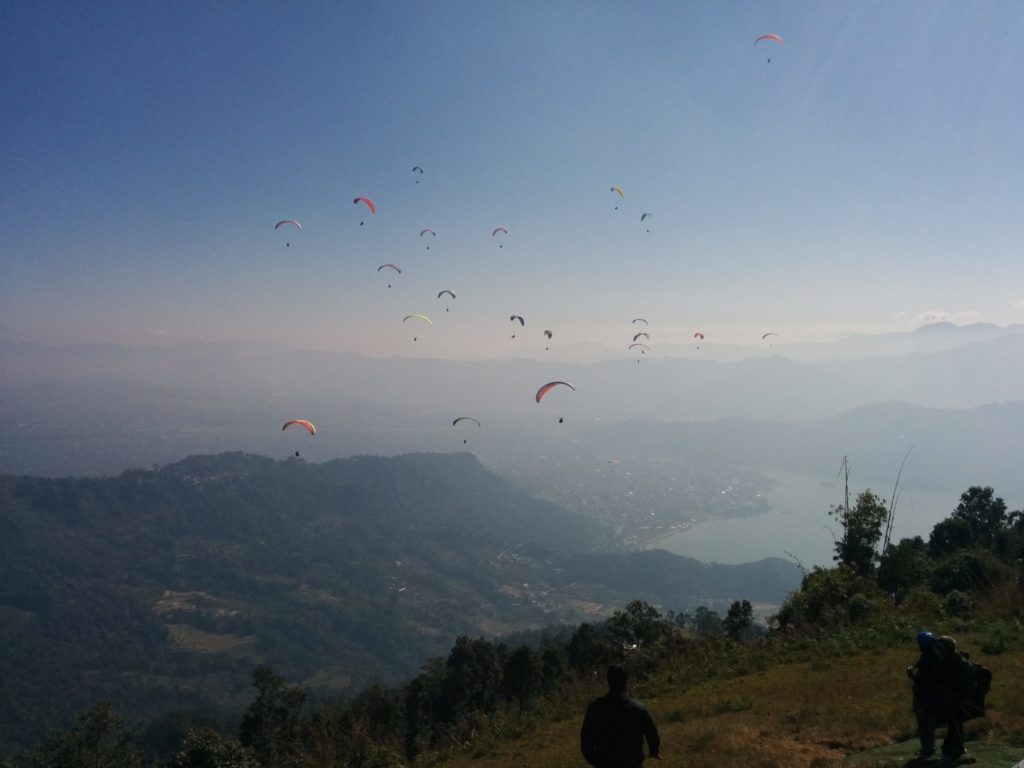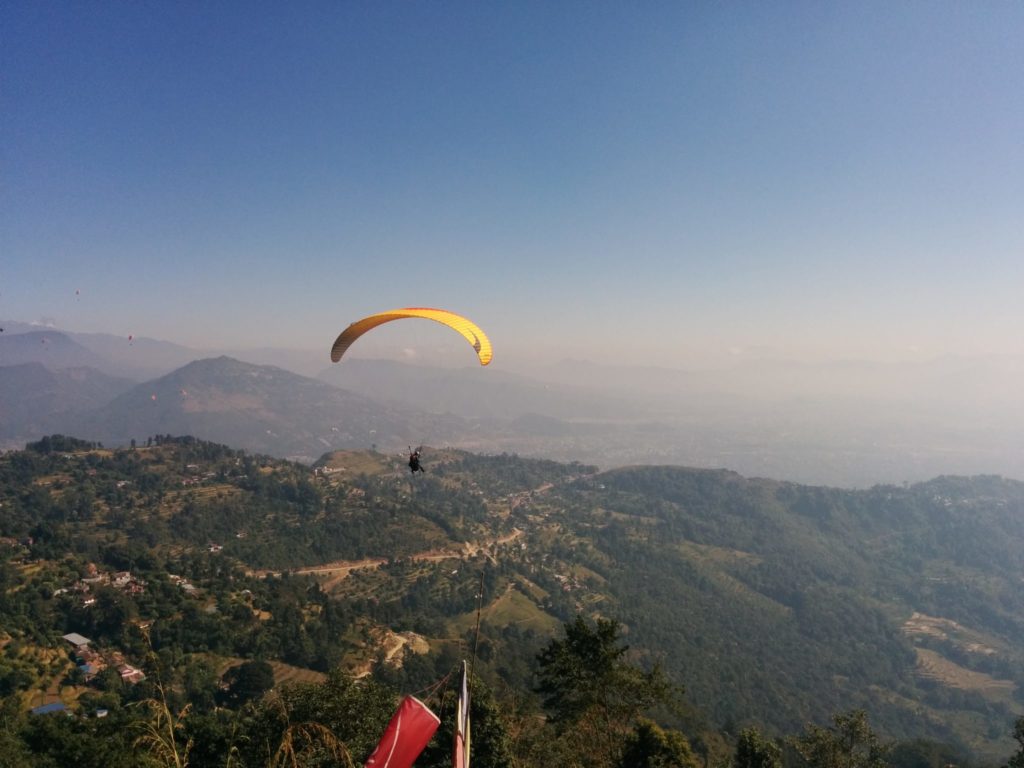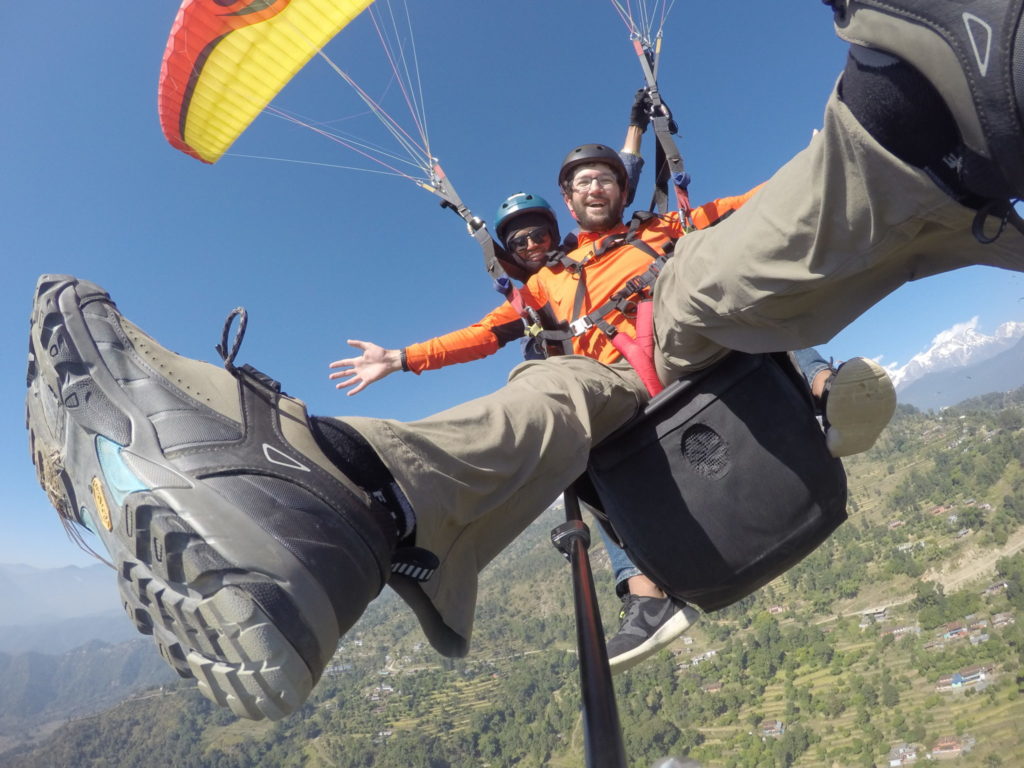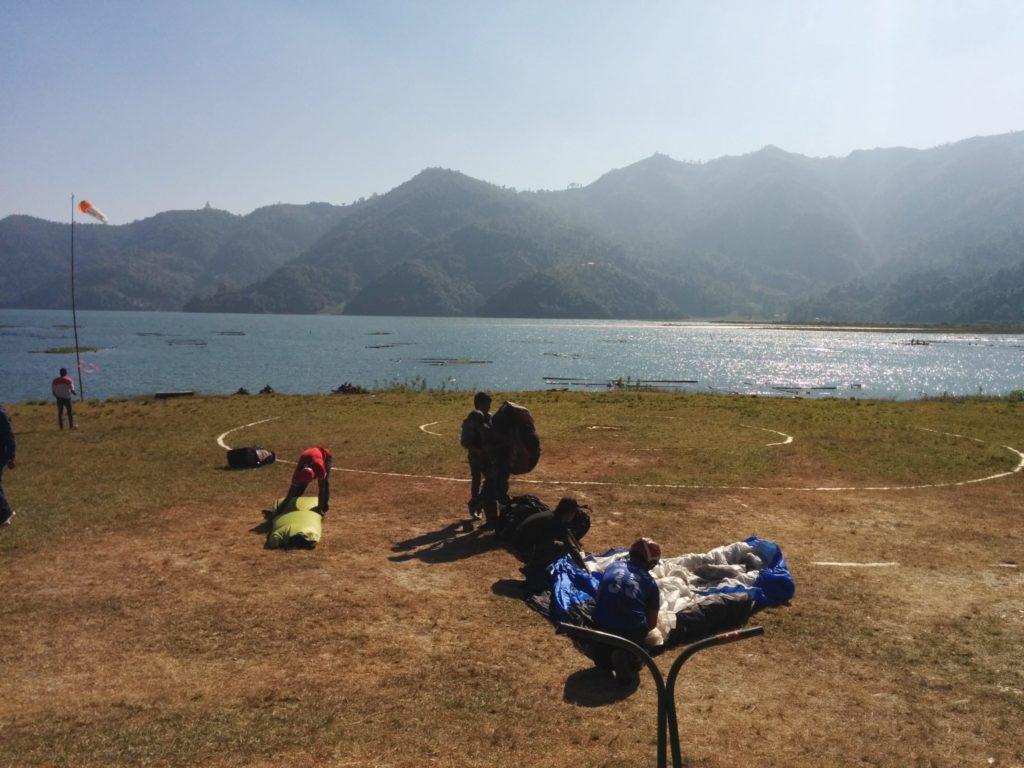 Arrived at the hotel,  Tomaz wrote me that he had arrived in Pokhara, as we was staying one more day in Tansen and was one day behind me. We had lunch and figured then out how one could do the Annapurna Base Camp (ABC) Trek. So the current plan is to do it together, get the permits, rent the stuff we need to get up to over 4000 metres of altitude and yeah will then be gone for 7 to 10 days. We don't know how long we will need. For the rest of the day we were looking for stuff for the tour and chilling around.
EDIT: The ABC trek will be done by foot so no cycling, only hiking.
After Tomaz and I separated, as we are staying in different places, I've met the irish guy called Marc at the hotel. After some time everybody I knew from the hotel,  the indian guy, Vicky from Australia and the two Belgium's Kim and Nathalie,   were joining us. it was a lovely ending of the evening.
As Tomaz always makes fun of me as I am from Luxembourg with too much money as I am not that good at negotiating as him,  I need to tell this: I cut my beard myself: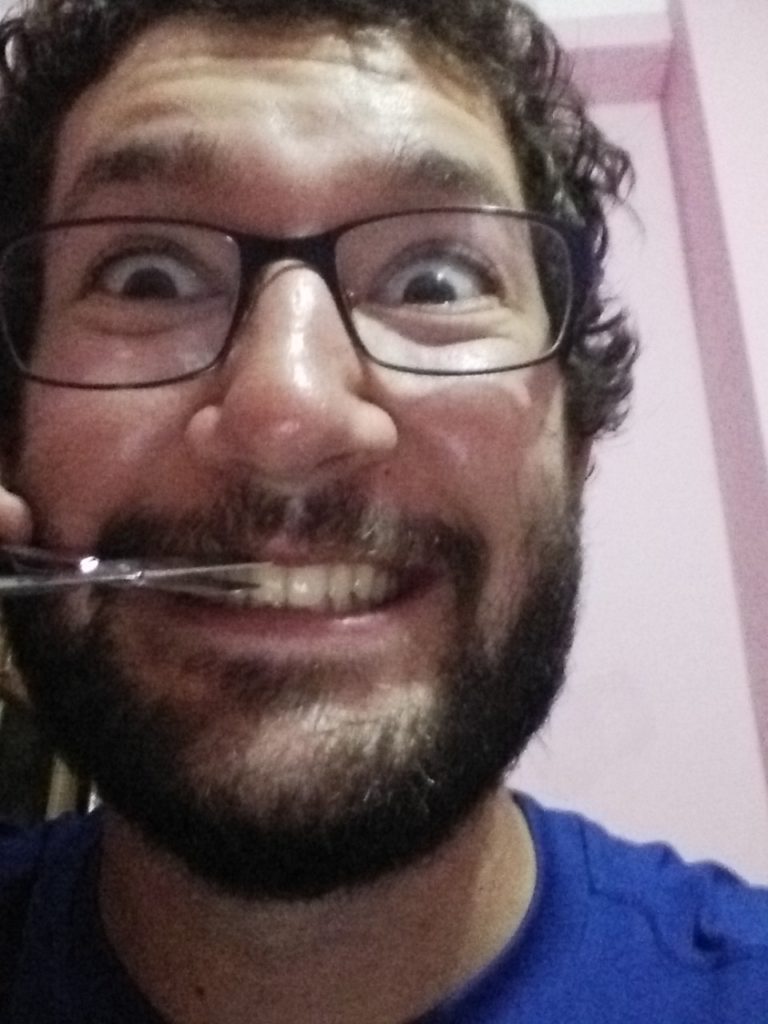 He on the other side gets it cut: