Distance: 125,75 km Time: 6:19 Total distance: 876
The first few kilometers today after the start at 8:15 in the morning were flat. After that part it went up into some hills. They were really beautiful,  less of traffic, beautiful nature nice curvy road.
After a break from going up,  I met Sanam. He owns a restaurant some way back on the road,  so we should have pasted it yesterday. After some talking,  we separated again. He was even able to meet Tomaz,  who was ahead of me as he started earlier. Oh yeah it was one of the only ways I was riding without a helmet as it was a climb, but the next climb I had I on again.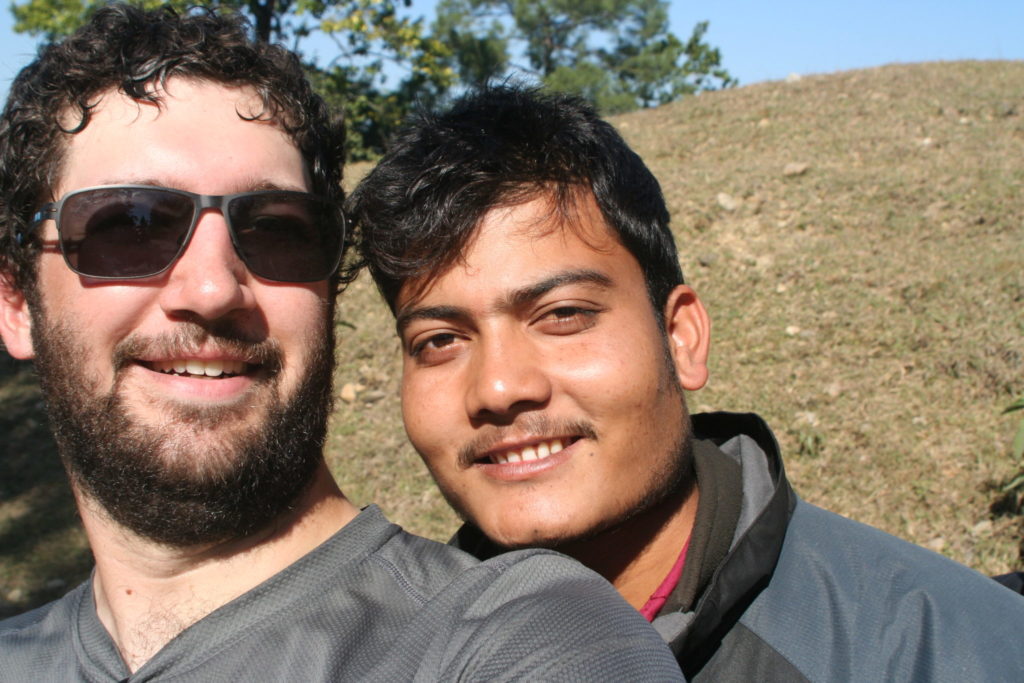 I was always checking the GPS to see when I would pass the 500 meters altitude, as the website told us yesterday, but I never saw it on my GPS… So I missed the summit of this hill and of todays route, but it was only 500, so nothing compared to what I will do the next days😀 And It was still very beautiful, see the pictures.
After the curvy and nice downhill, the road got straight but still in the forest so okay. But not for long. Then there came villages,  one after each other and only straight. So the last 60 km were kind of boring road,  but necessary to get to Butwal. From there it is only around 160 km to get to Pokahra, but with a climb of 1000 meters,  so I will probably not do it in one day. Tomaz advised to probably to it in 3 to 4 days. I need to see how well I am doing a real mountain.
As always I met Tomaz by chance on the road, I was a little bit wondering,  when I would meet him,  as I was only 13 km away from Butwal. When I just finished writing him a message,  he was passing me. So perfect timing.
We took a hotel a little bit outside the city and then went into the city via TukTuk for dinner. There we found out that it is the festival of night. The only thing we saw were kids running around coming to stores and restaurants, singing and getting money for it. Kind of like "Lichtmesdaag" in Luxembourg but without the lights.
So after a little walk in the city we wanted to take a TukTuk back,  which was really complicated, as all of the drivers were like: "no,  no,  it is to far away". We then took one to get over the bridge,  where we then got another one,  which brang us to the hotel,  where we are now.
Oh and it is totally normal that there are lizards in a hotel, I don't know if there is one in our room today,  but this one in the hallway did not run away when I was trying to take a picture of him😀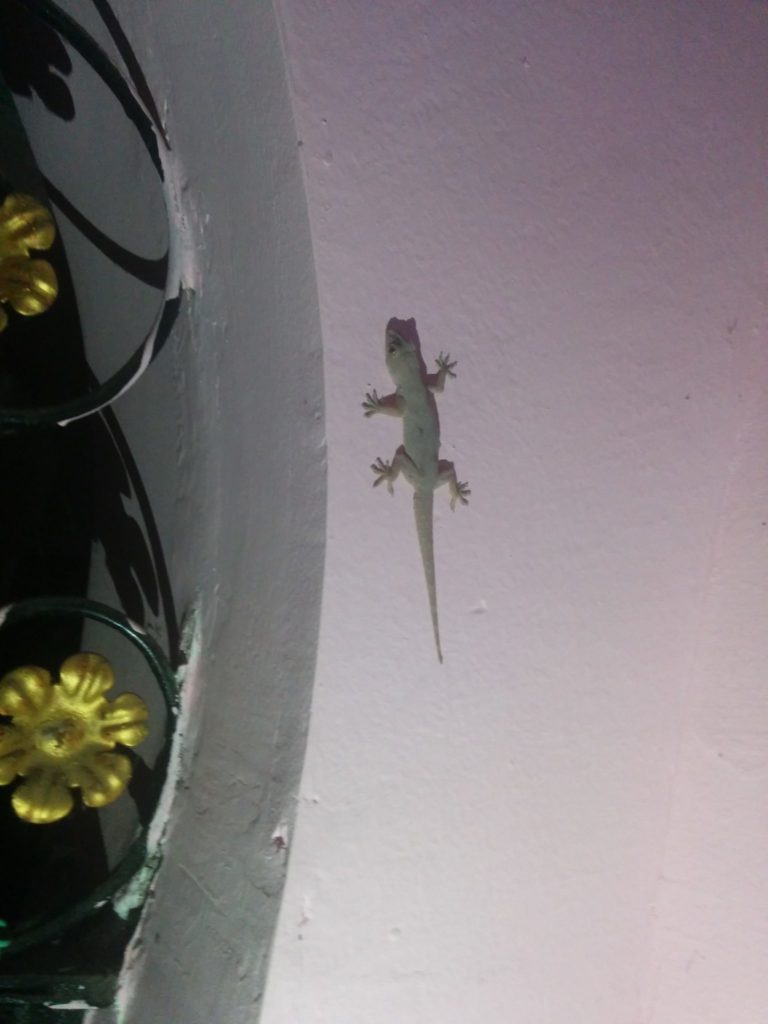 And now a little bit of beard trimming with a swiss army knife, as it starts to grow over my mouth…