no cycling
After (for me) double portion breakfast, we decided to visit the mountain resort called "Bah Nah Hill". It is close to Đà Nẵng. Arrived at the bottom we got some tickets for the cable car. Everything is built for long queues,  but there are no people to queue 😂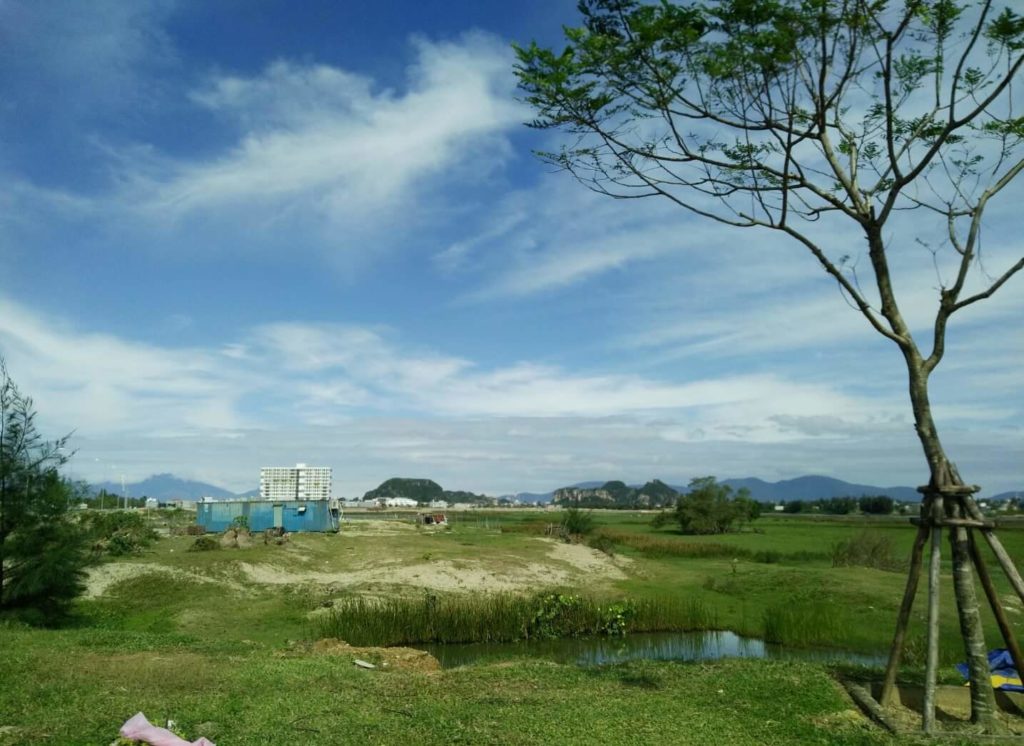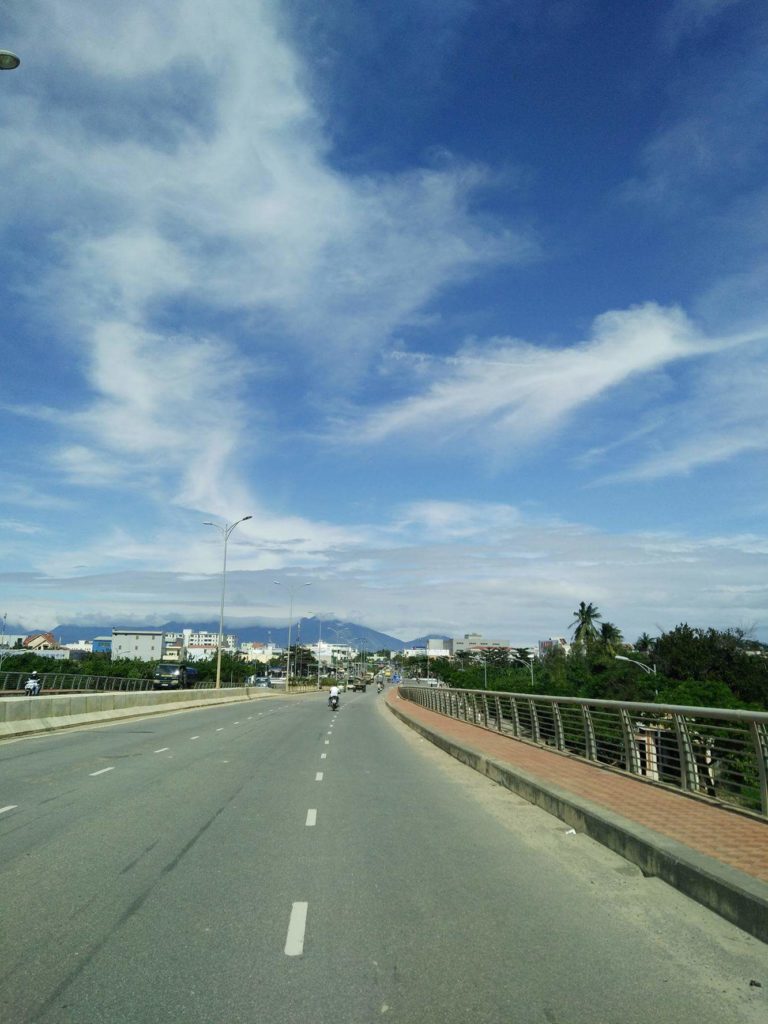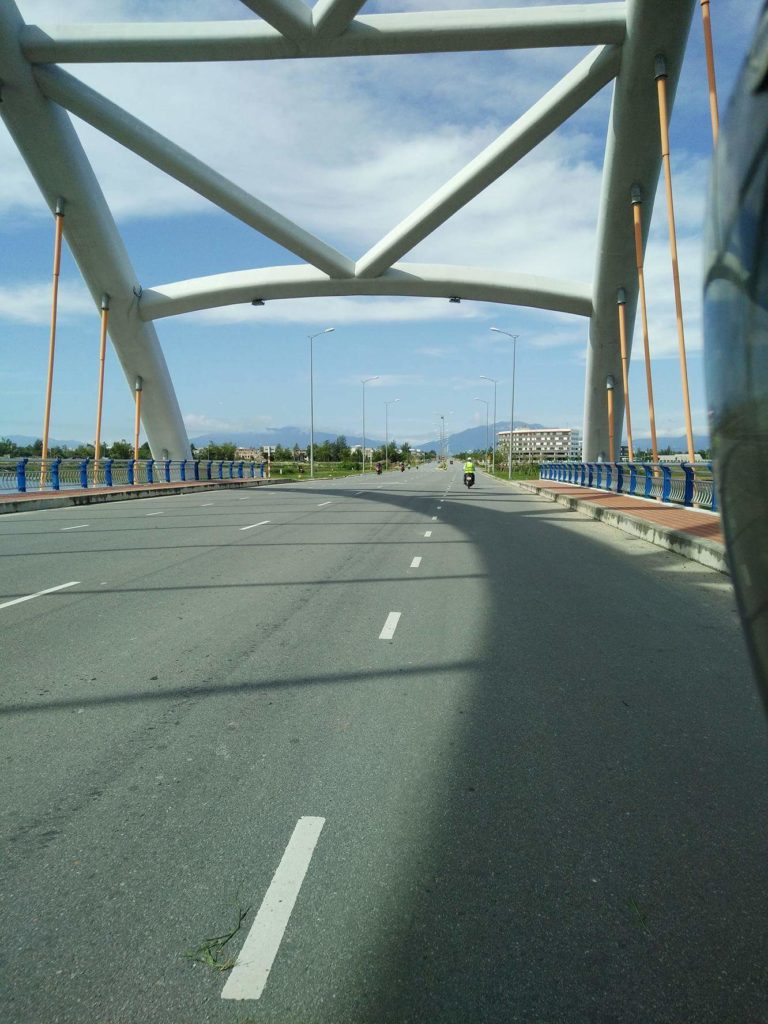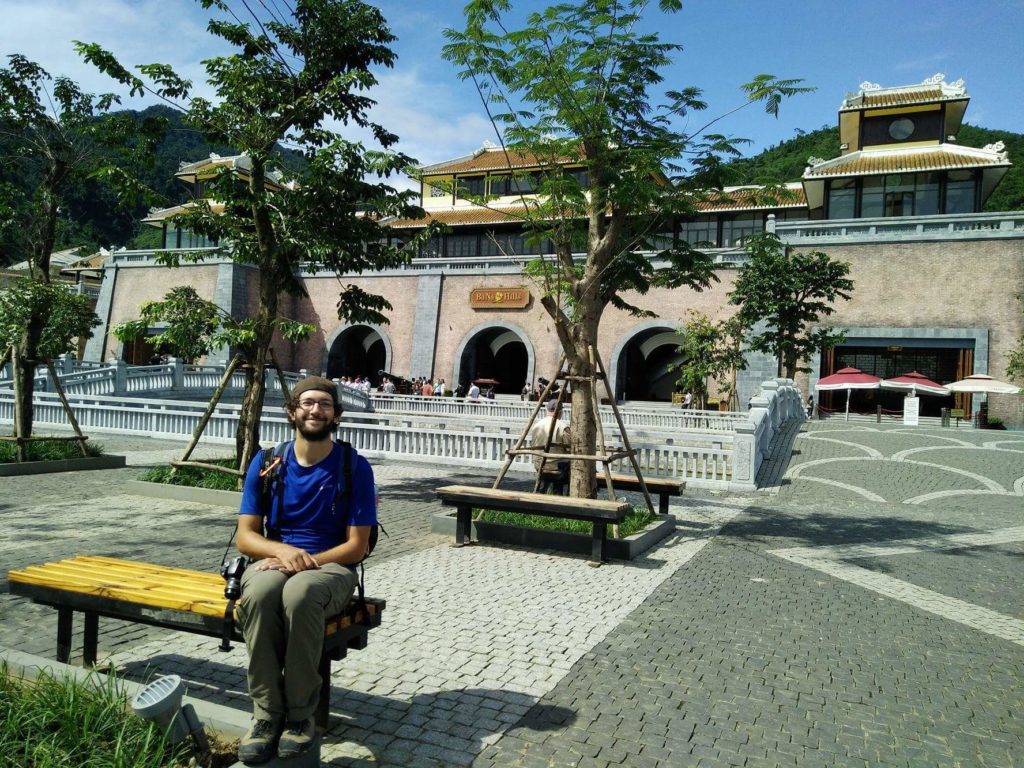 We had to take two cable cars to get to the top. There they tried to rebuild some castles and build up a little resort there in french style. Behind that one there was a little temple. When some clouds placed everything in fog,  we decided to go down again.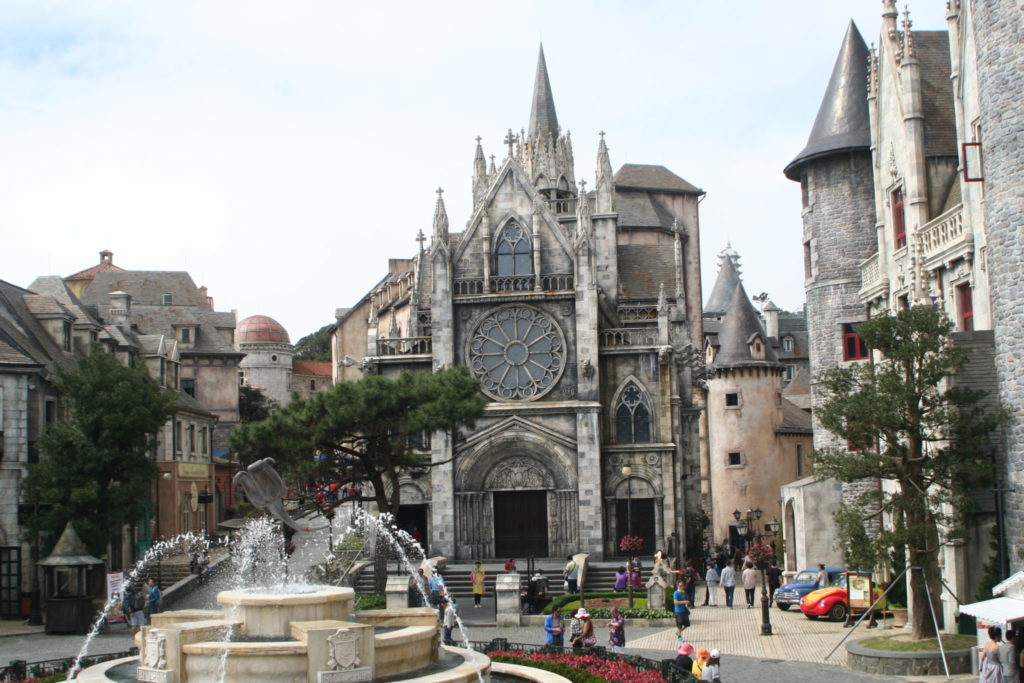 The good eye can see: I have two cameras,  one belongs to Banh and she took this picture with her phone 😂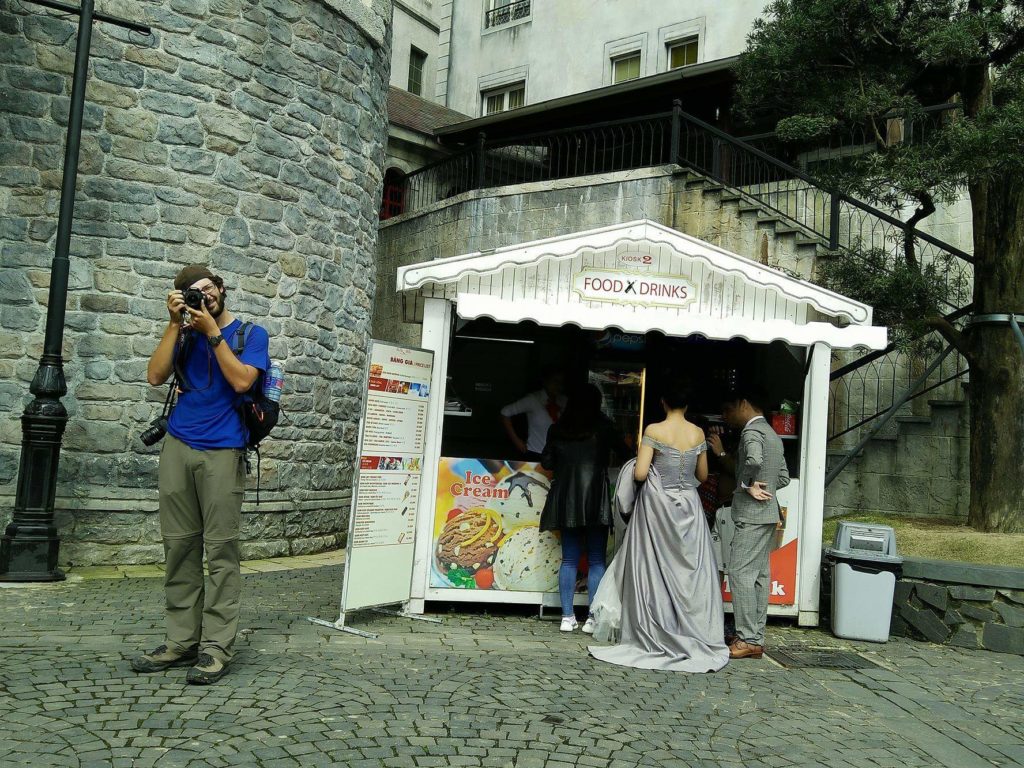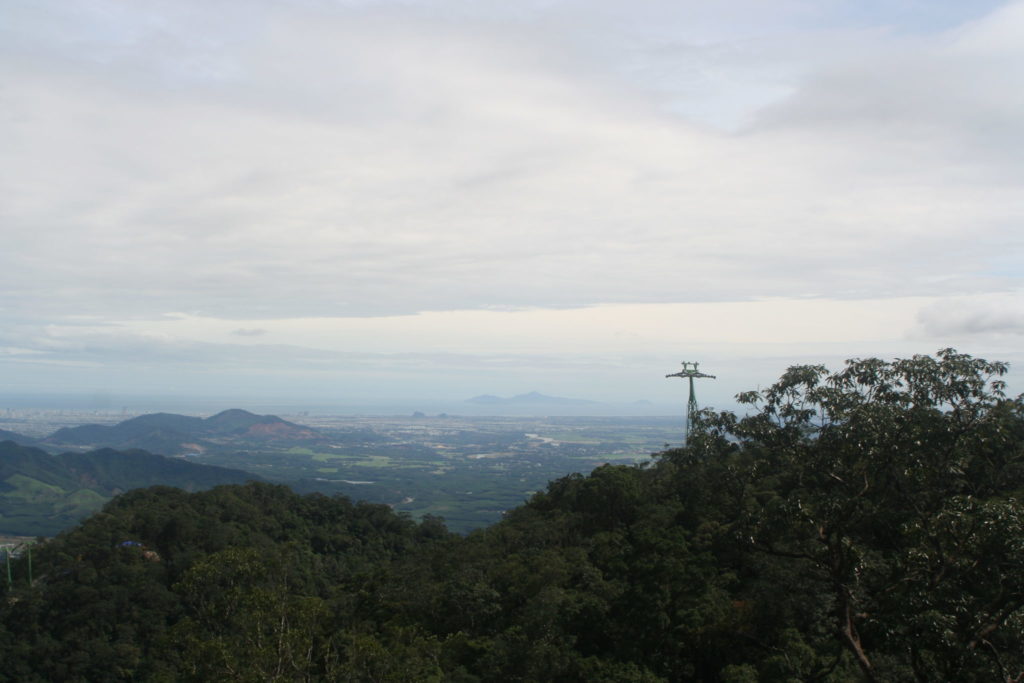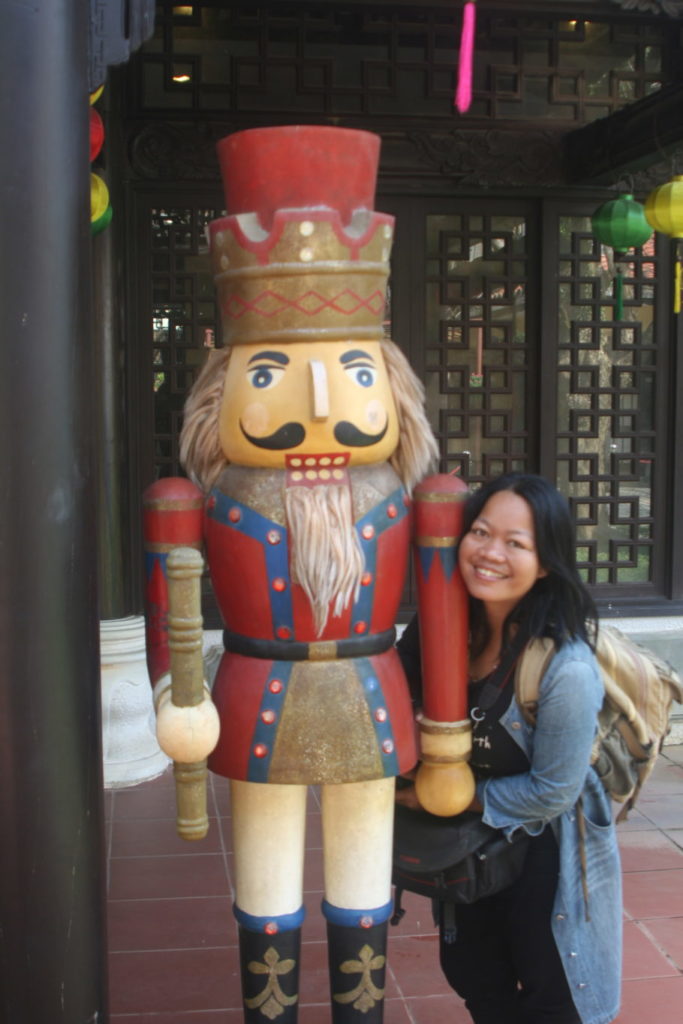 Banh had a selfi stick with her,  from that moment on, she took a million selfies😂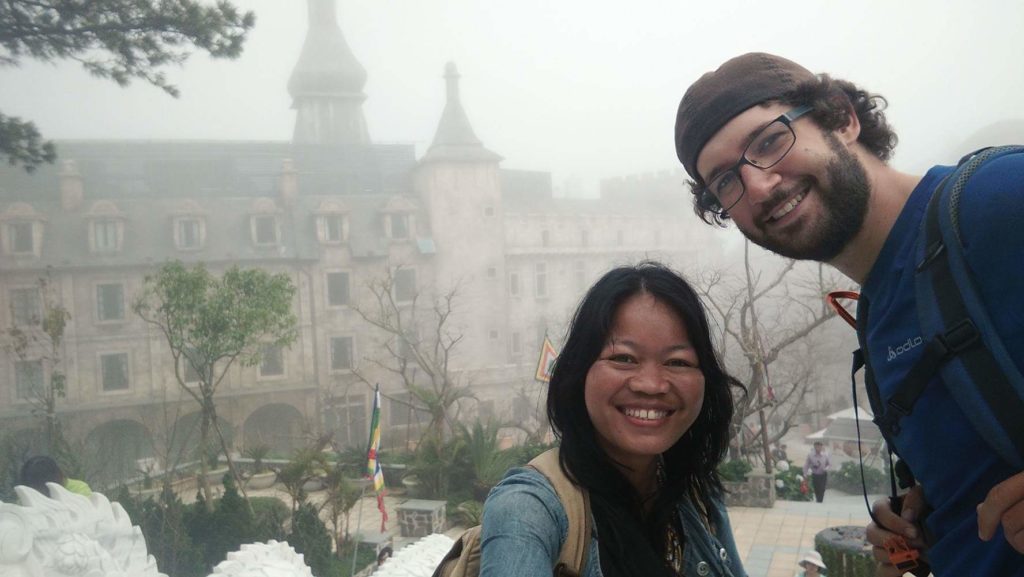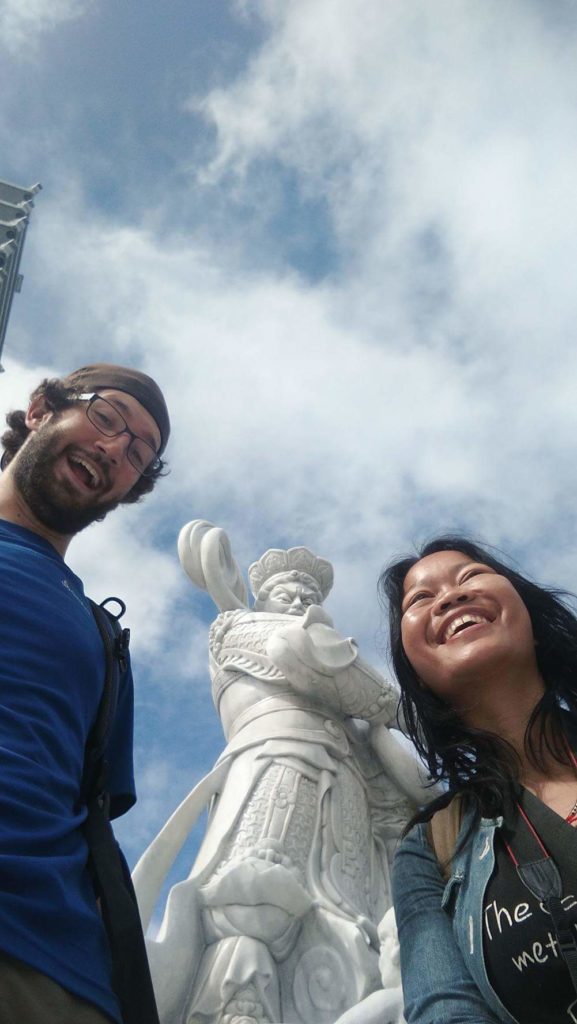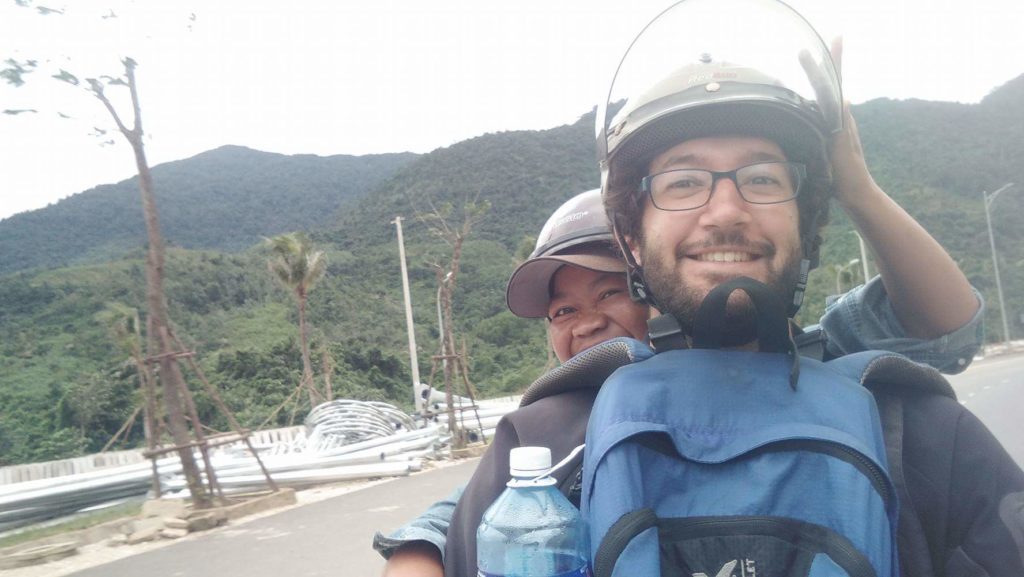 We decided to visit a pagoda at a half island of Đà Nẵng. Before we arrived there,  we visited a colorful Buddhist temple we saw on the road. It started to blow heavily and I sometimes had to slow down because of tge wind 🍃.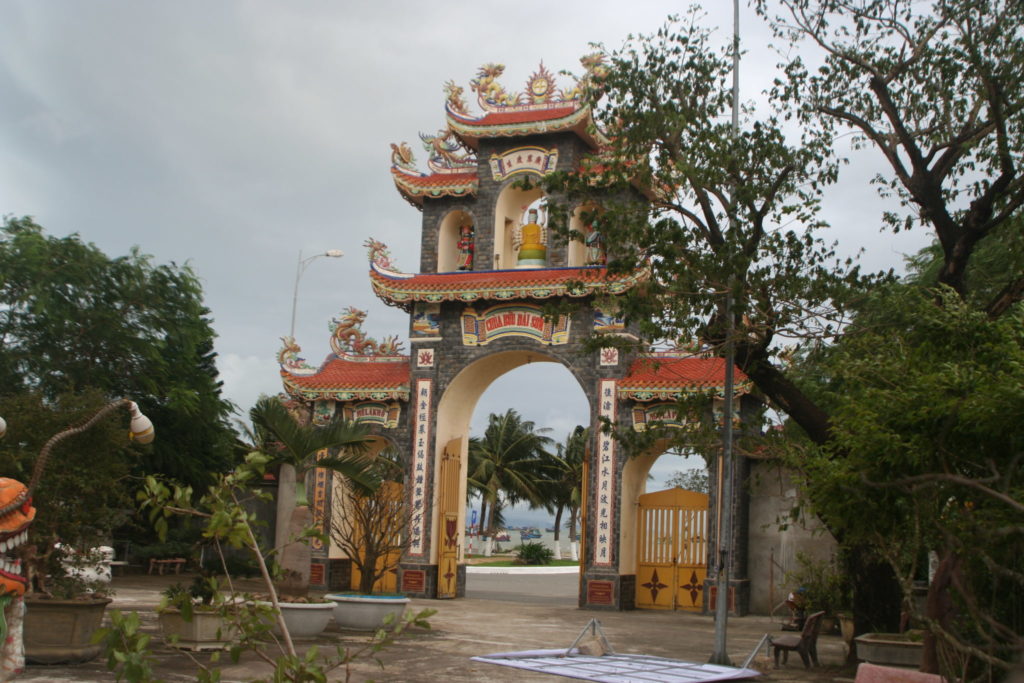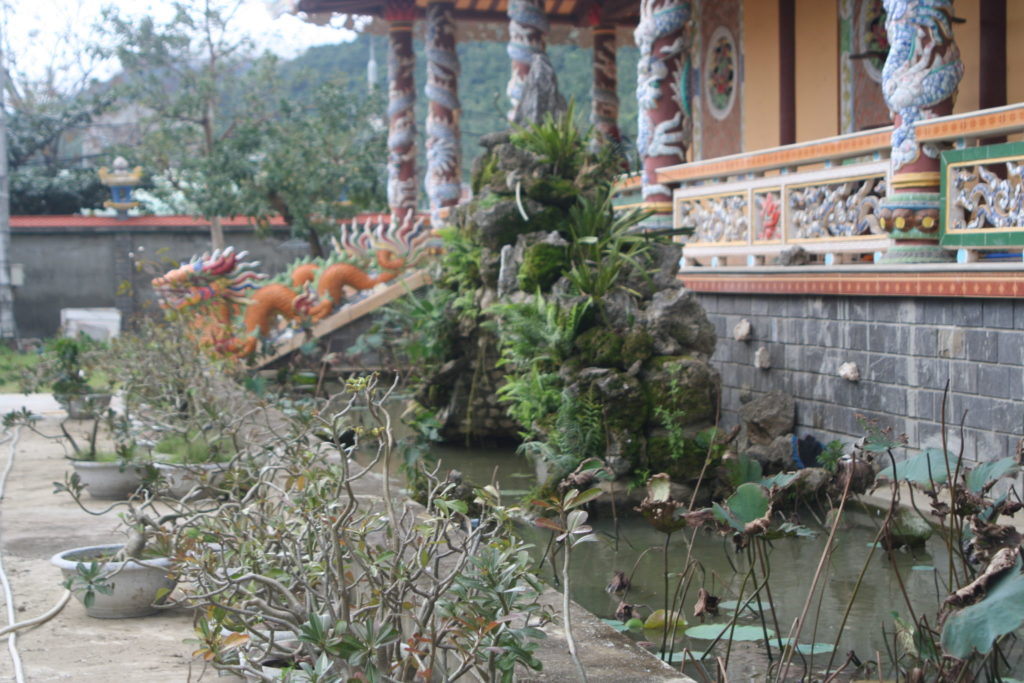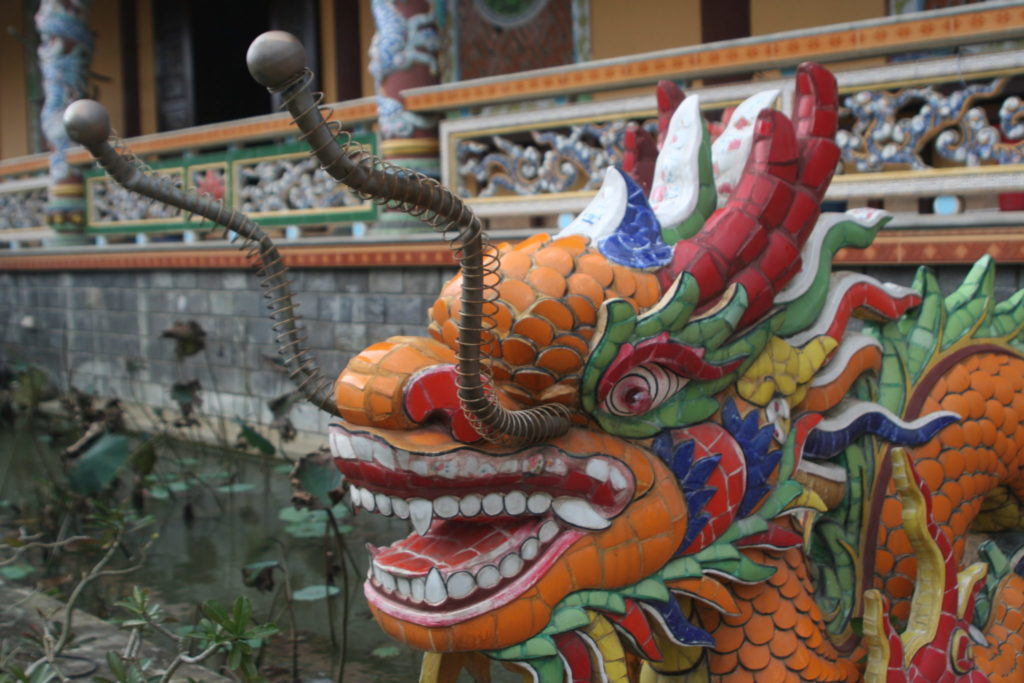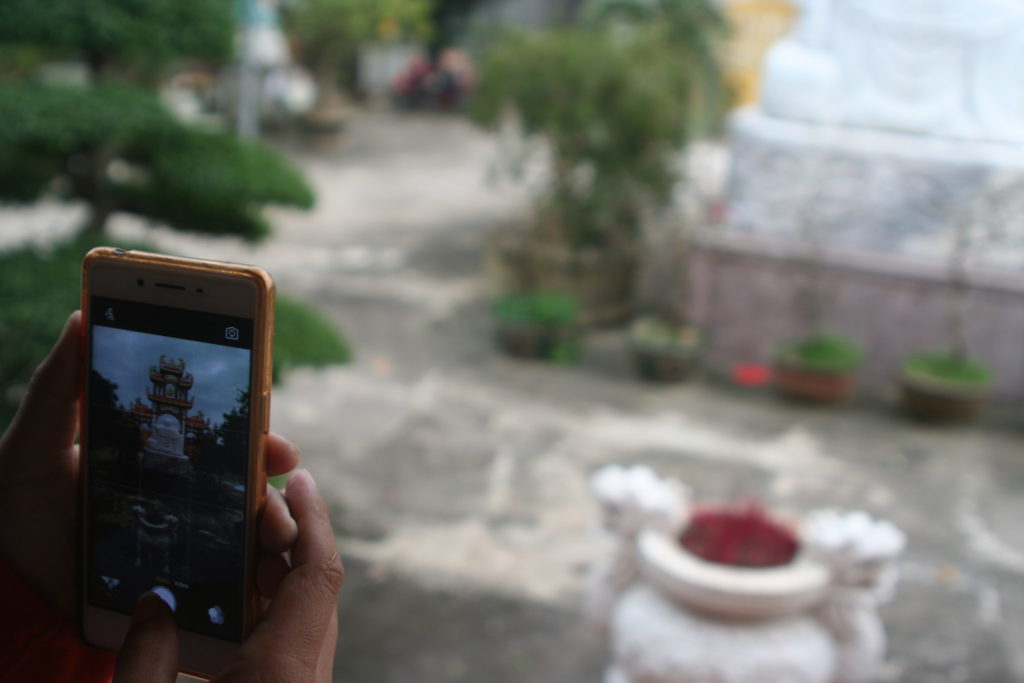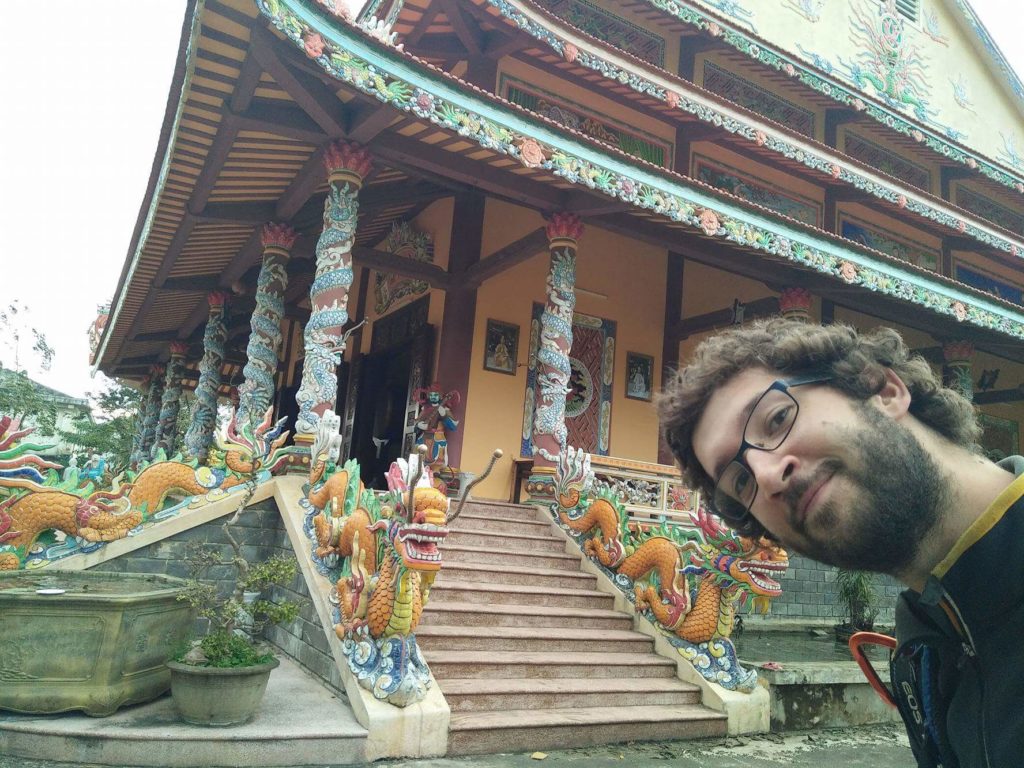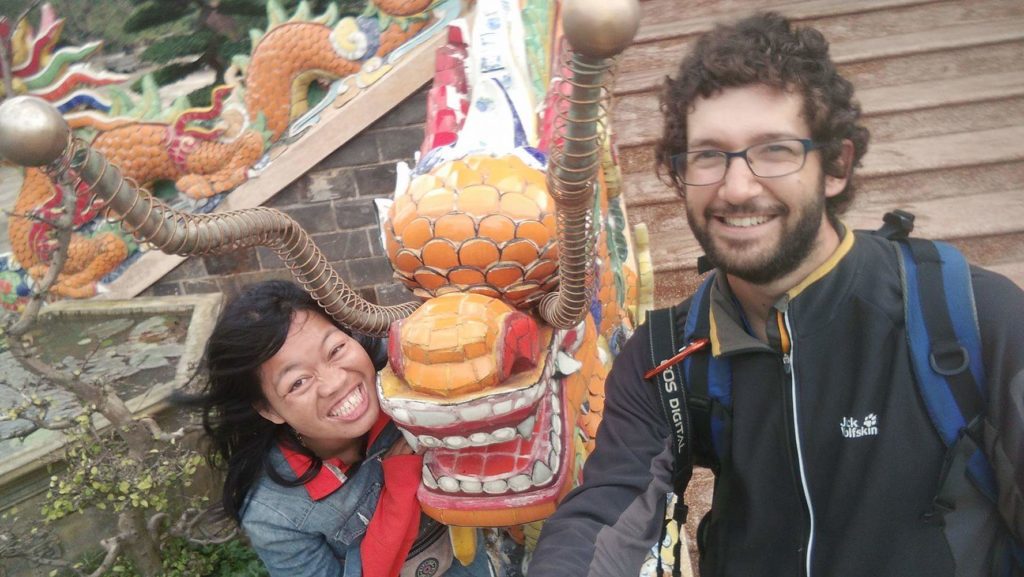 Because of the wind,  somebody got a little bit cold and I gave her my buff and my orange long shirt,  which I had packed for the day trip.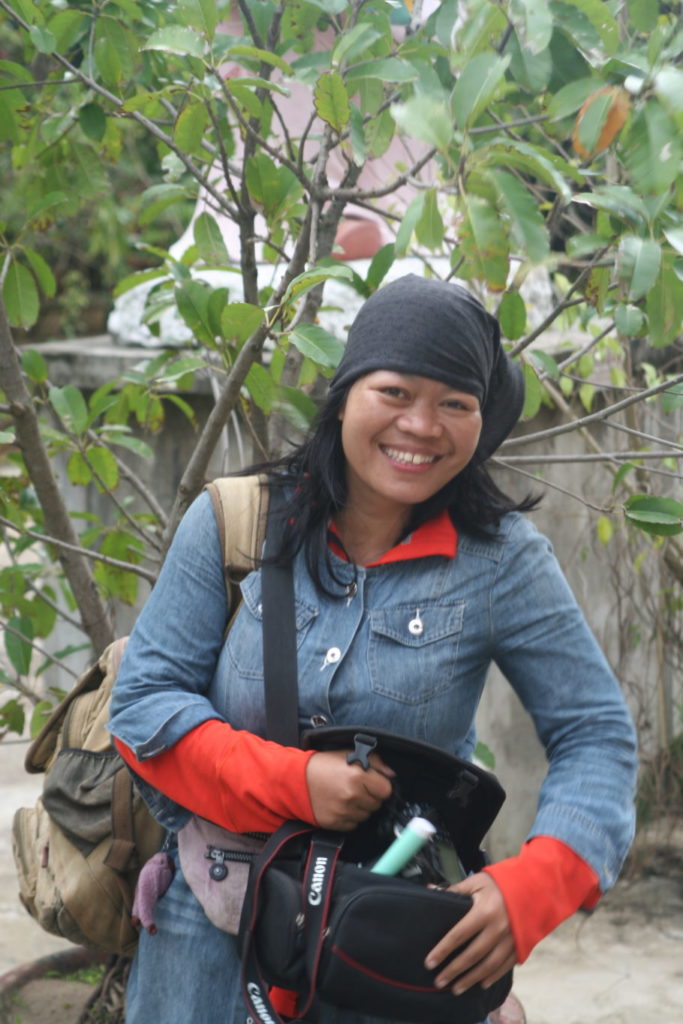 After the  temple we then went to the Pagida,  where we also saw the sunset behind Đà Nẵng.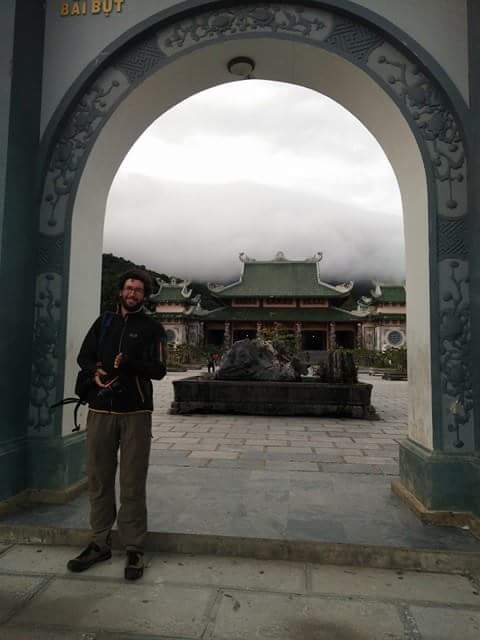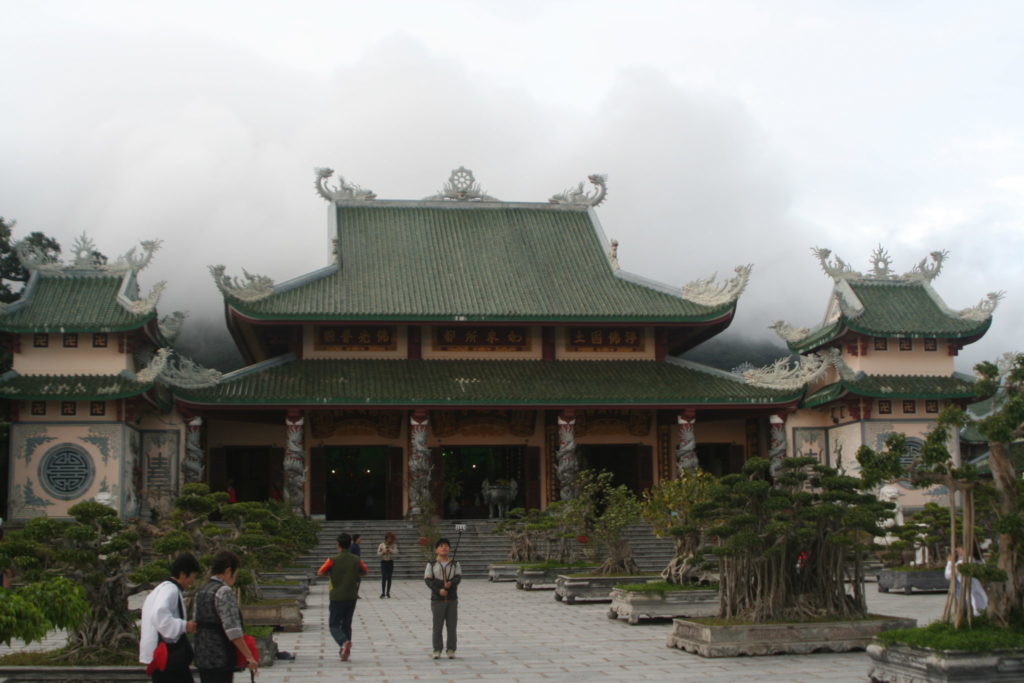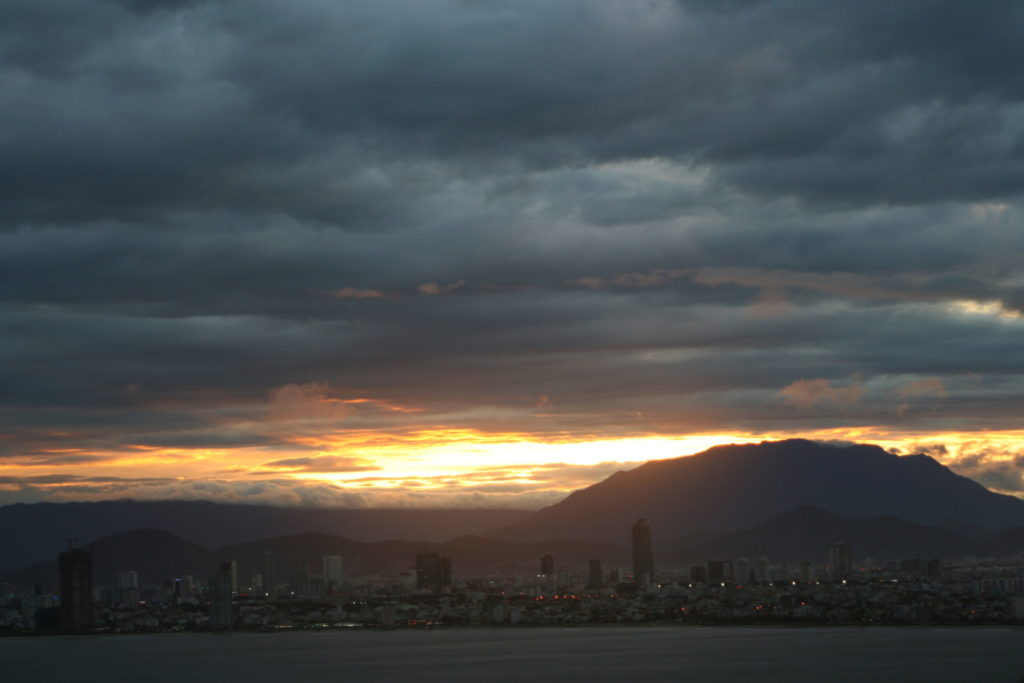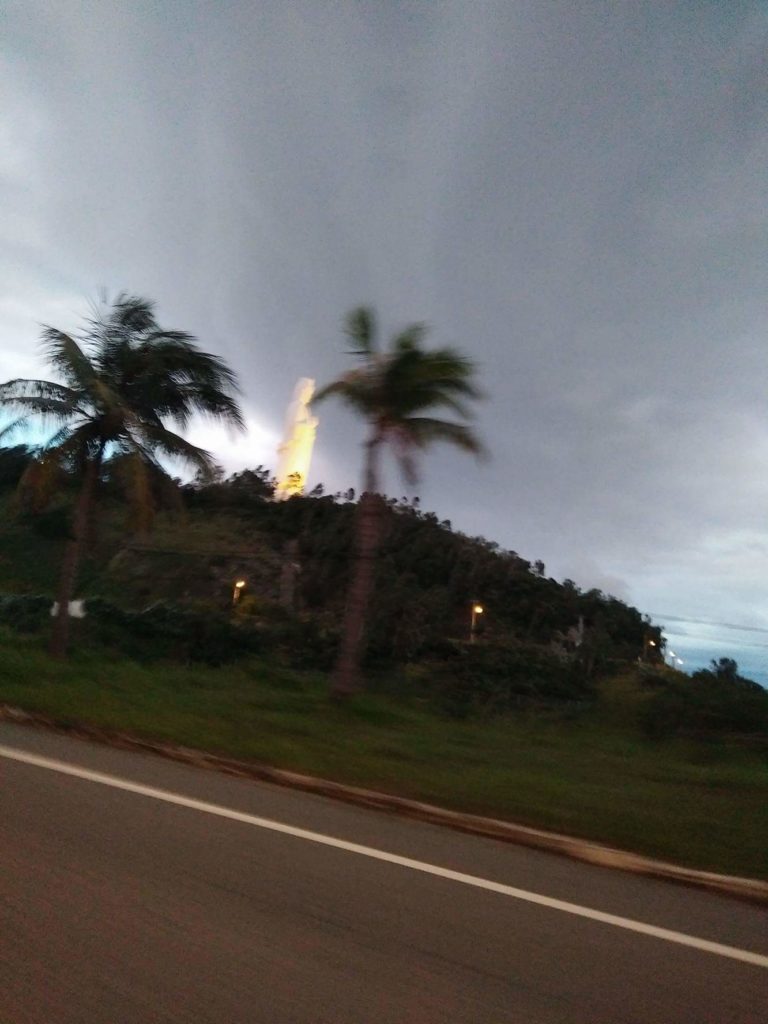 At 8:30 in the evening Banh had to take the bus back to Kon Tum. I returned the motorbike, got a bed in the hostel I stayed in one day ago. I git into the same room but the lower bed😀
The rest of the evening I spend with repacking my stuff and writing the two blog posts (as I didn't write one yesterday).
So who is Banh? She is a tourist guide from Kon Tum,  who decided to join me in visiting Hoi An. How do I know her? She is a friend of a girl I met in Kon Tum and we were all spending a nice evening together with some more French people (read it here). If you want to travel to Kon Tum,  I can give you her contact☺️
Tomorrow I will cycle to Hue,  where I again will stay one day.