no cycling
The day started early at 5 o'clock. Banh arrived with the night bus and I took the motorbike to pick her up. We decided to get immediately on the road to Đà Nẵng. It is just a one hour ride with the car. As I am not that quick on the motorbike it took us a little bit longer. We also stopped at some rocks, called "Ngu Hanh Son", on the way,  where there is a temple inside. It was nice,  as nobody was there.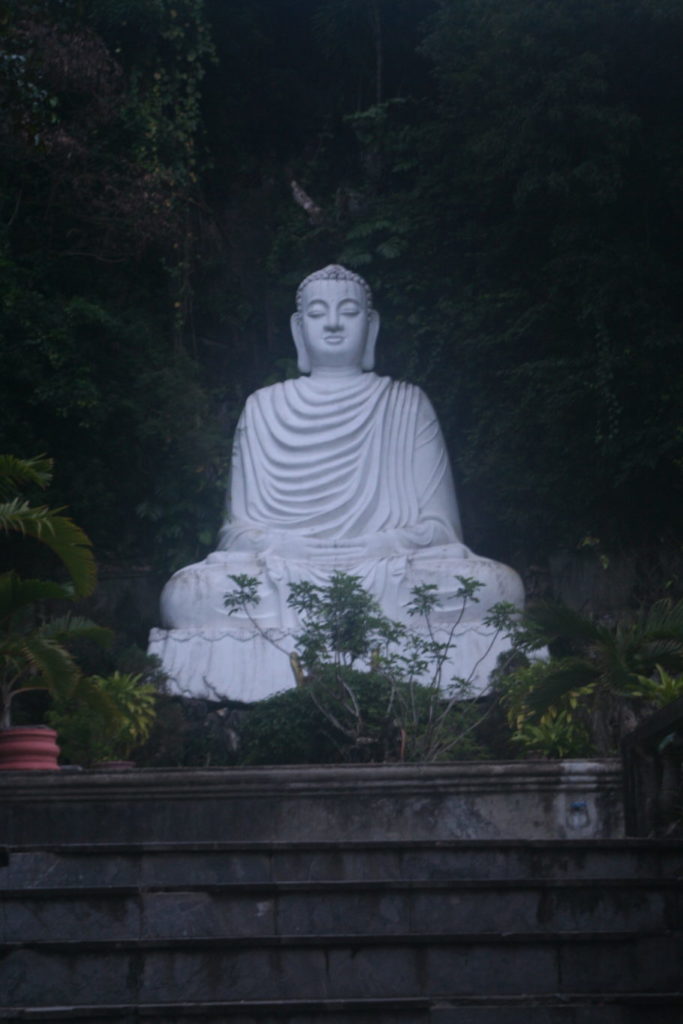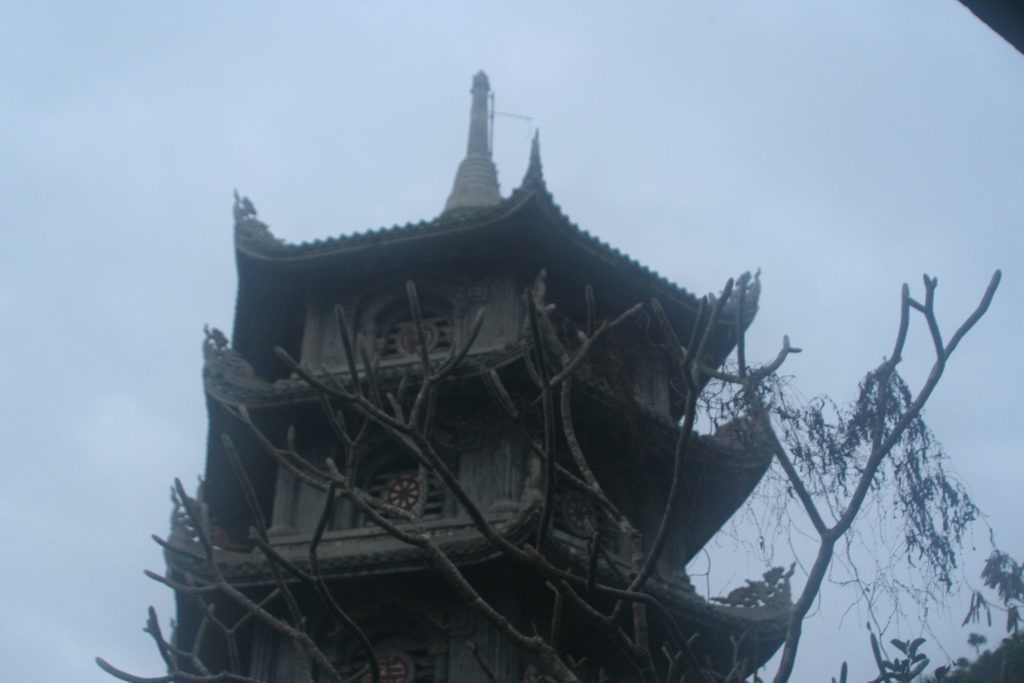 A picture of Banh,  me and a Buddha
Arriving in Hoi An we got breakfast at a place of a friend of Banh. He then showed us a nice guesthouse. We left our stuff there,  Banh took a little nap of half an hour. Then we took of to get to "My So"  some more ancient temples.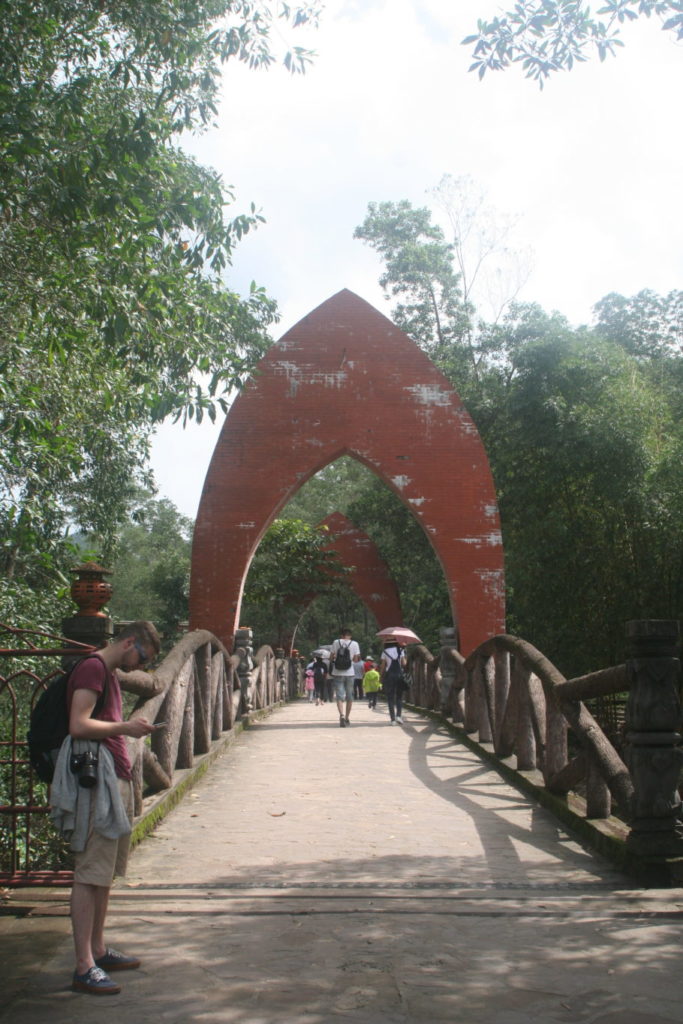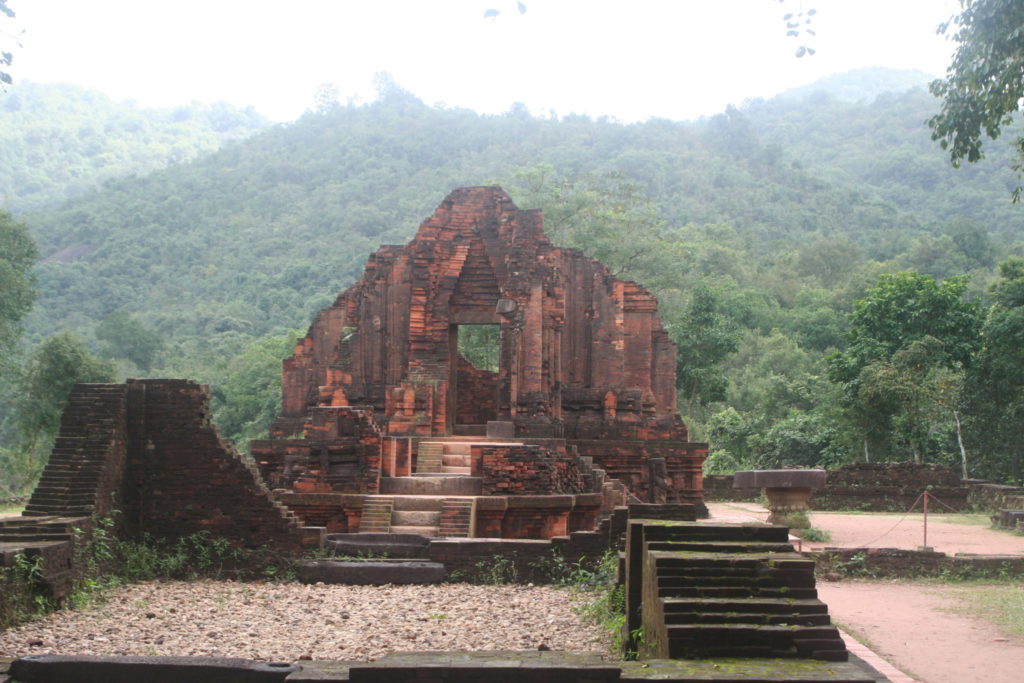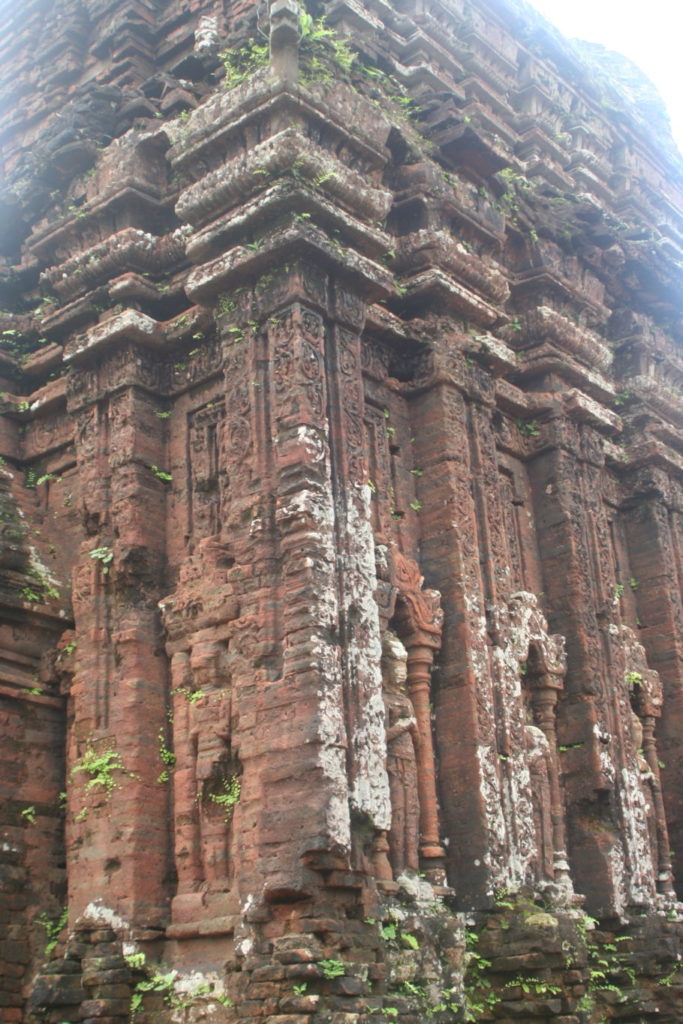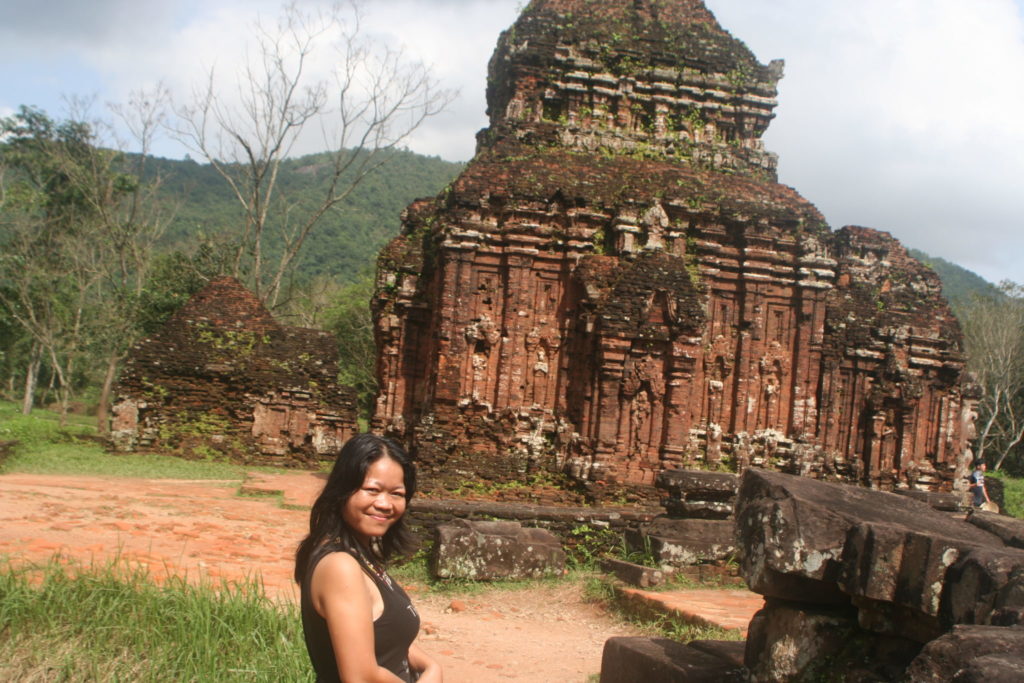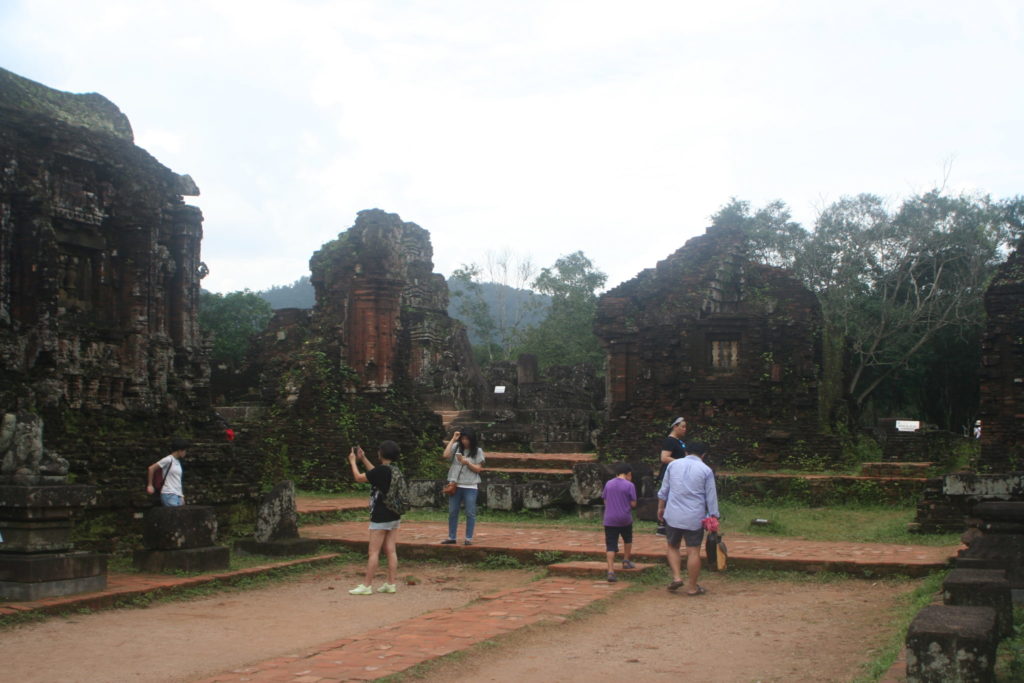 After the temples we drove back to Hoi An. As we had to pay for the ancient town, we decided not to go there. We went to chill at the beach,  where we stayed till the evening. We also had dinner at the beach. I didn't took any pictures… Just a picture from Banh's phone.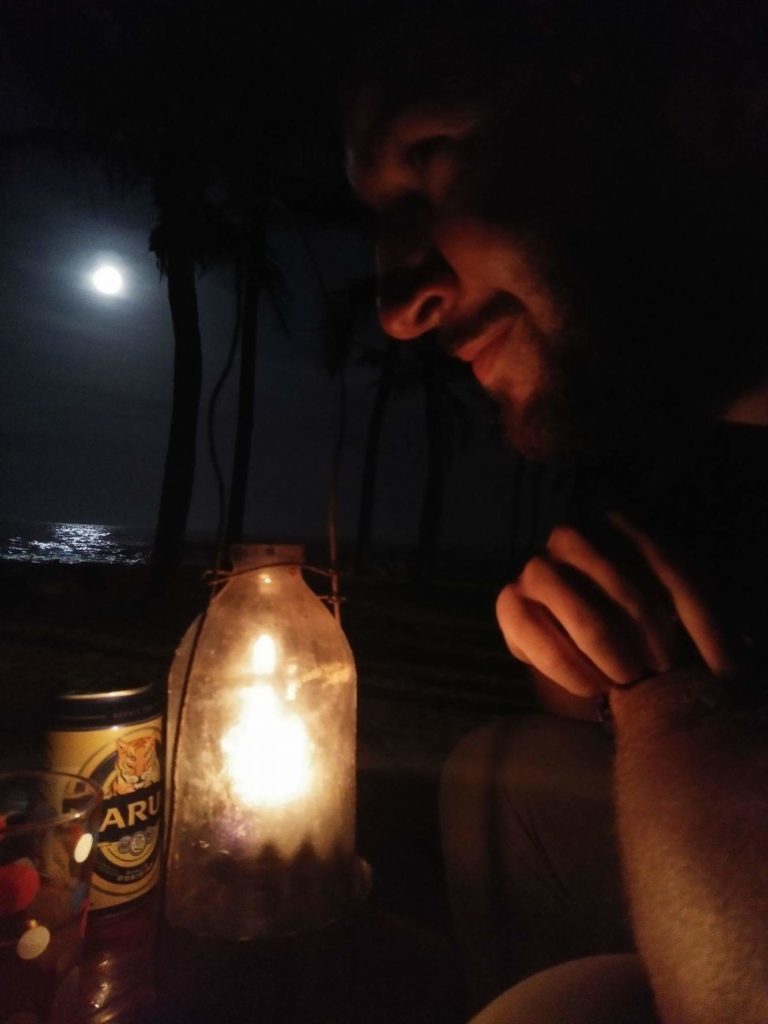 It was so nice to have a person with me who speaks Vietnamese,  so I just always send her and she then did everything😀