no cycling
First the rest what happened yesterday. At the ferry I met some more people from the hostel in Phnom Penh but they went to a different beach than I. It was nice to met them again.
The speed boat ferry took one hour but it brought me directly to the beach where Soraya and Andreas were staying. I saw the sunset on the water: AMAZING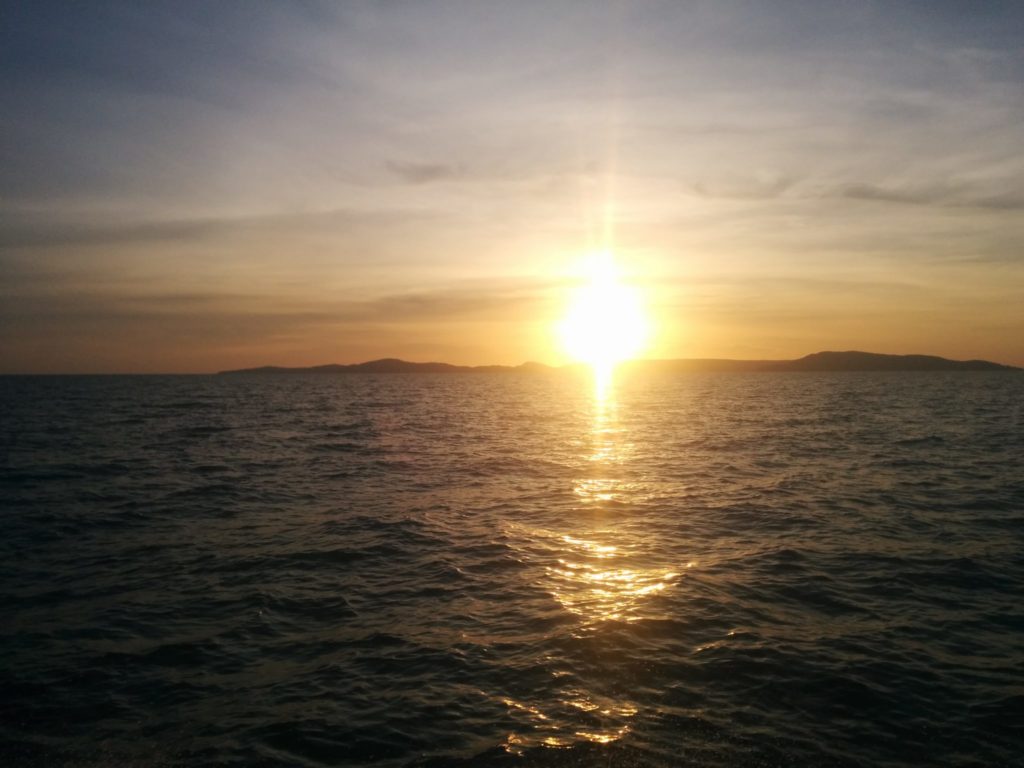 At the beach, Soraya welcomed me at the pier and we went to the tens where we got invited in for christmas dinner by the owner.
After the dinner the owner came by our table and told us to change to our swimsuits to see glowing plankton. As I had never planed to swim on my trip I didn't pack a swimsuit,  so I just went into the ocean with my underwear. What I saw then was amazing. The owner turned of the lights of the beach,  he went with us into the water and told us to shake our hands inside the water. The plankton, which one can't see because it's too small begins to glow as soon as it thinks,  it's being attack (That's what the owner told us). So now imagine how swimming in the night must feel like,  when the water starts to glow green as soon as you start to move. Amazing (again).
After the swimming in the night, we spend some more time in the restaurant playing a game and went to sleep.
Until now it was all what happened yesterday.
I decided to stay a whole day at the beach with Soraya and Andreas,  before going back to mainland with the last ferry. Sadly that one left already at 14:30. So I kind of only had half a day at the island,  but it was still amazing. We went swimming and walking around the island before I had to leave.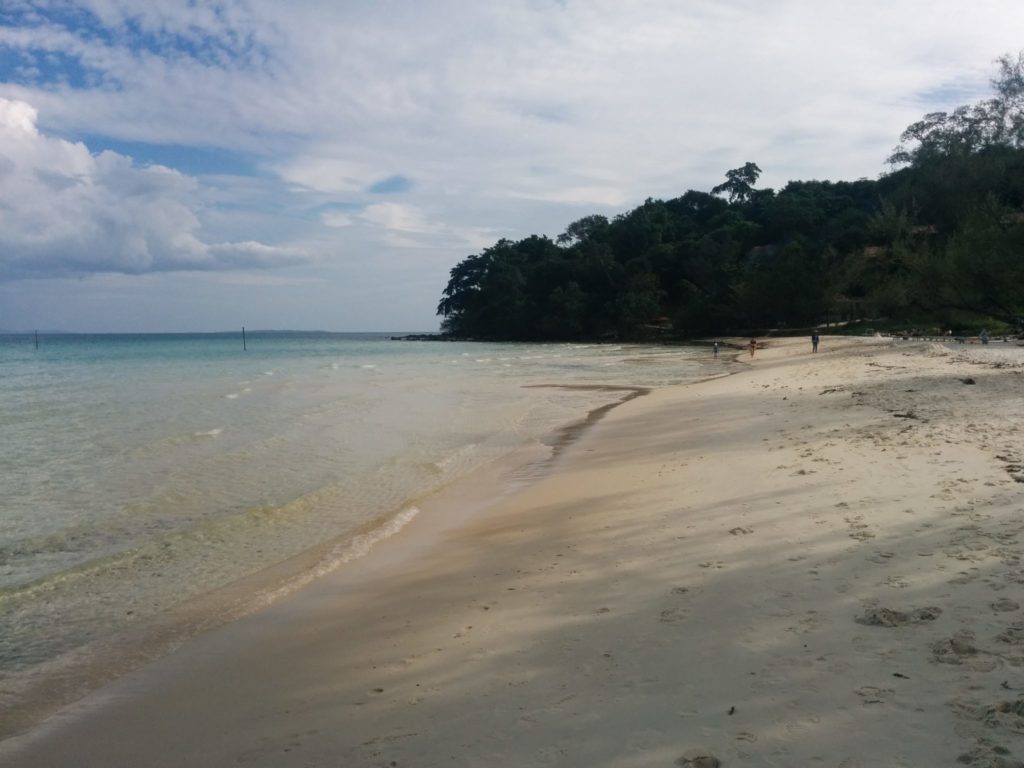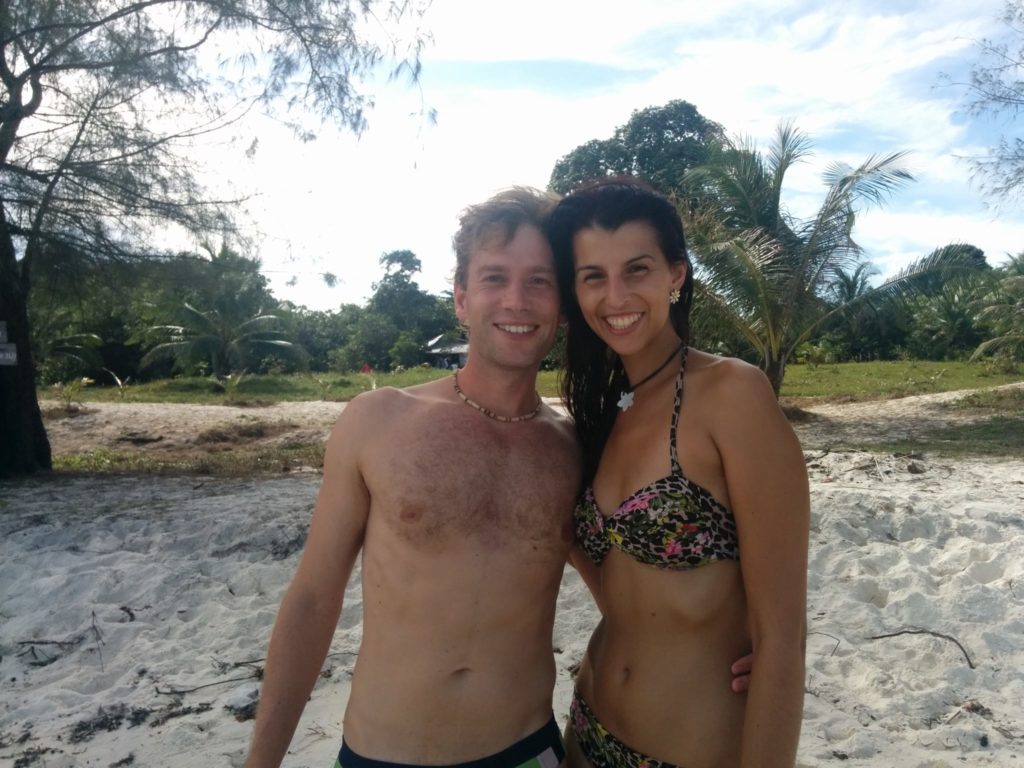 We took one last selfi when I had to leave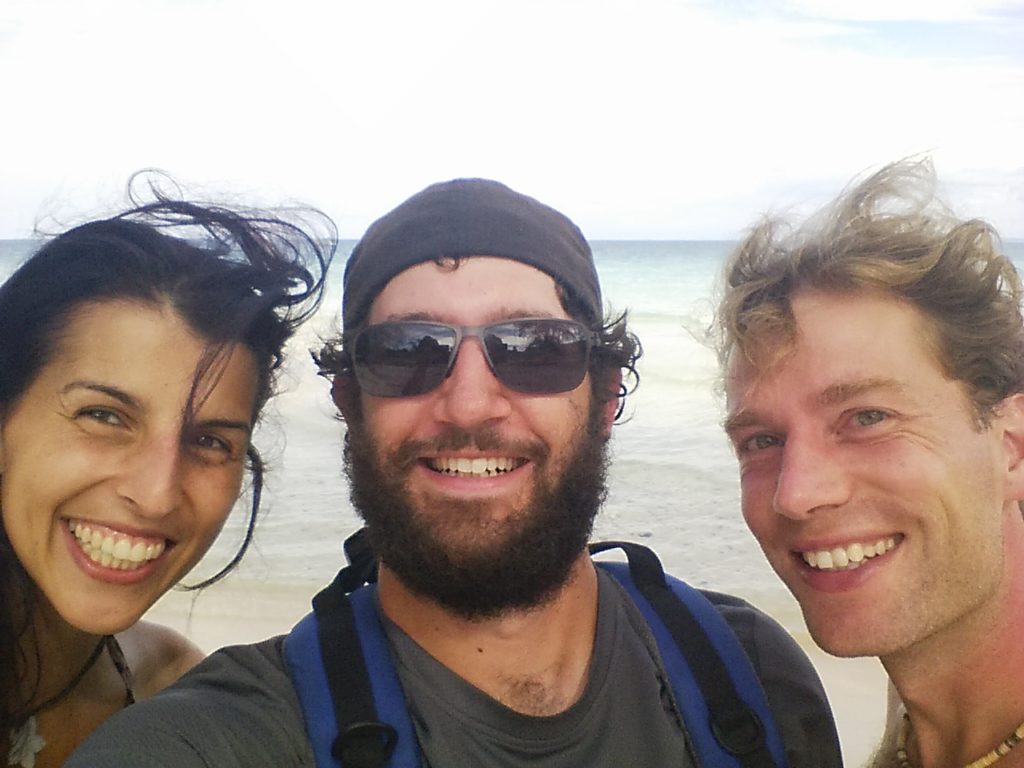 Arrived at mainland I collected my bicycle from the ticket office of the ferry,  as I was not allowed to take it with me and I didn't see why I should have taken it with me. I found a hostel and skyped with my family at home as they were all together at one place for christmas😀
Now I am planning my day tomorrow to get to Kampot (100 km).
Merry Christmas 🎄