Distance: 80,55 km Time: 4:10 Total distance: 1663 km
I got up late because I was still tired. After packing and getting breakfast I was on the road at 9:30… I just followed the road to the east.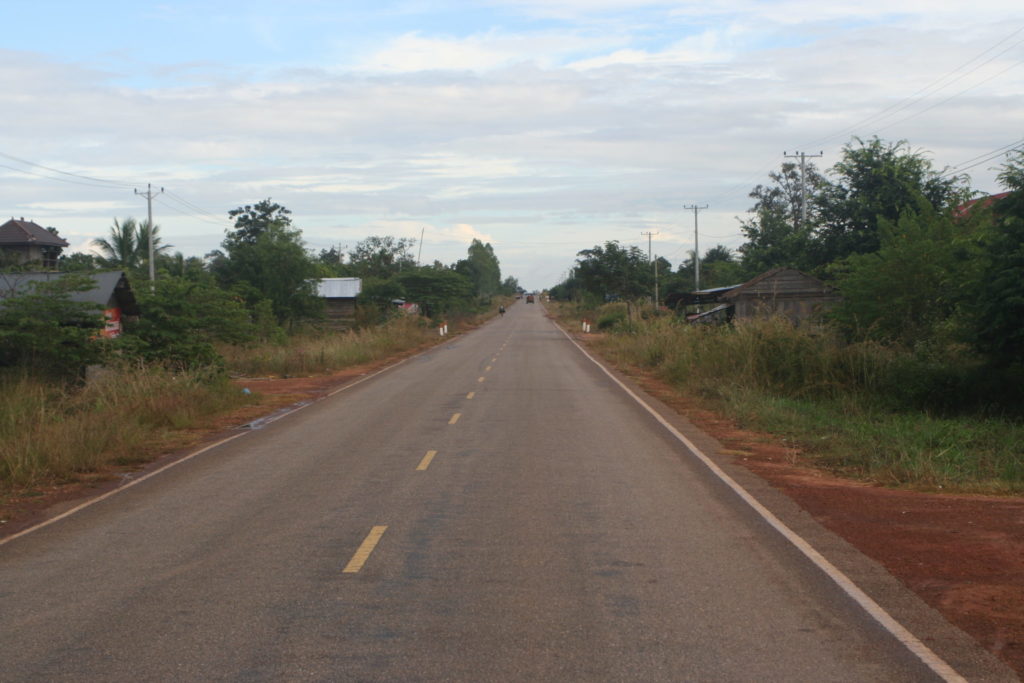 All the time next to the road they dry some fruits here and I still don't know what it is.And no I can't ask the people,  they really can't speak english. So if you know it,  you can tell me.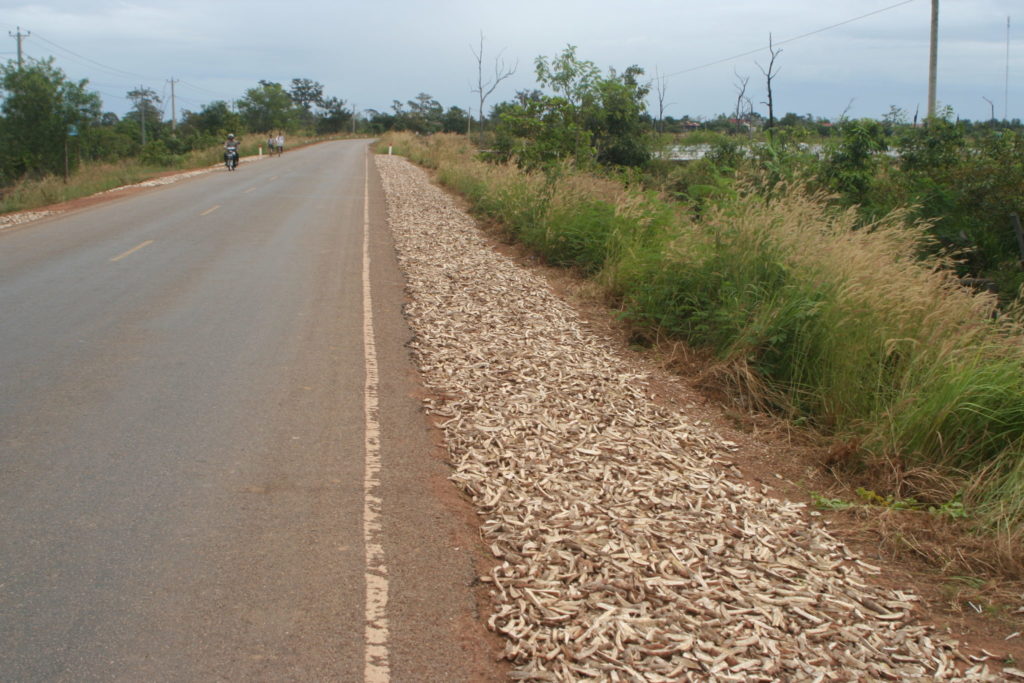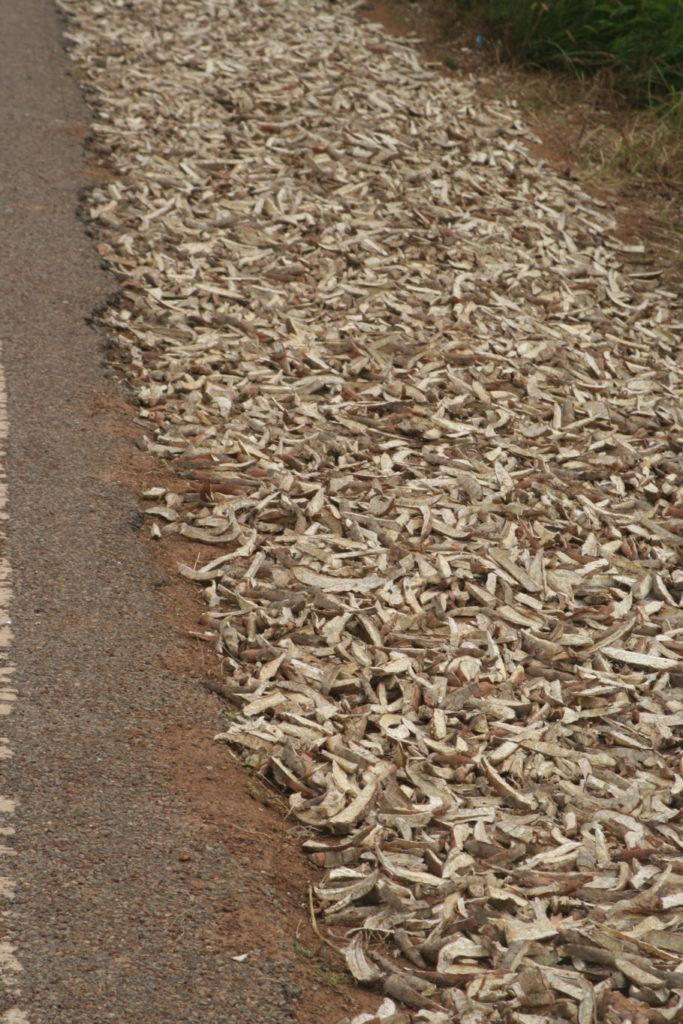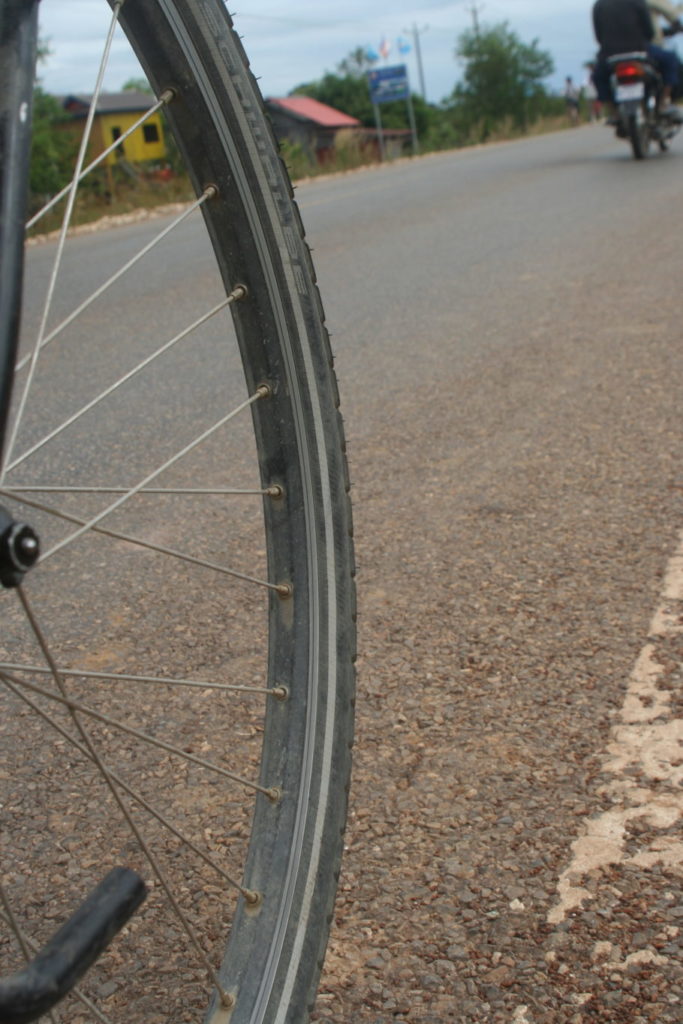 For lunchtime it started raining and there was a restaurant, so I decided to eat there.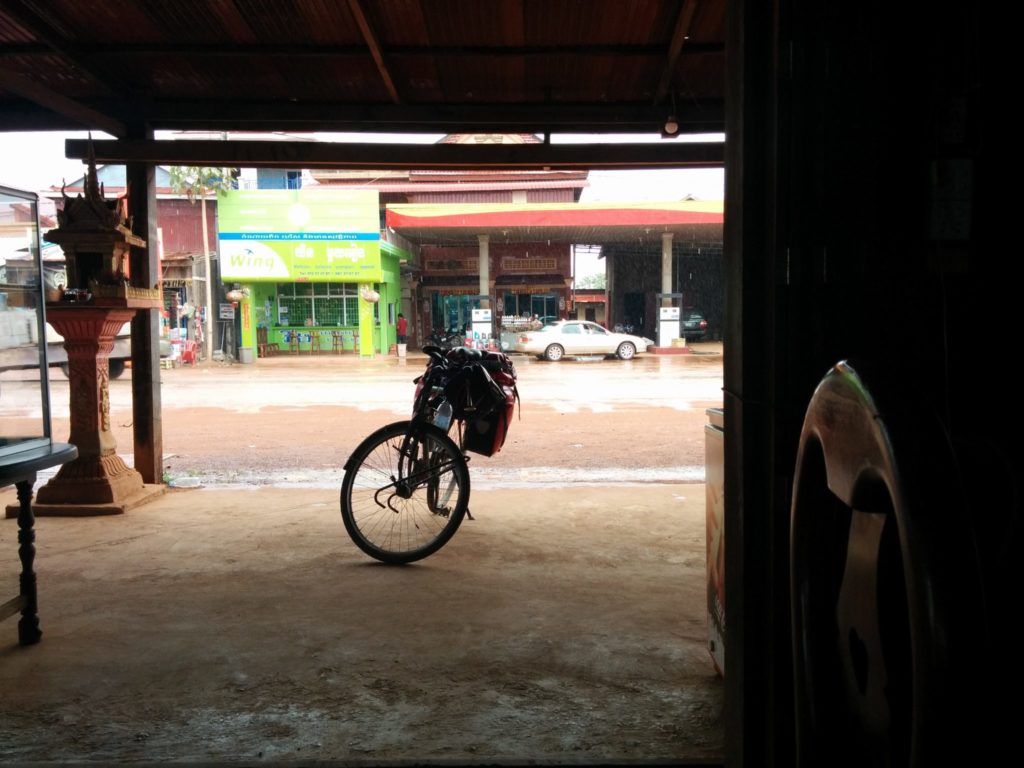 Cycling again,  it just rained for another 10 to 20 minutes,  after that I packed my rain jacket back in.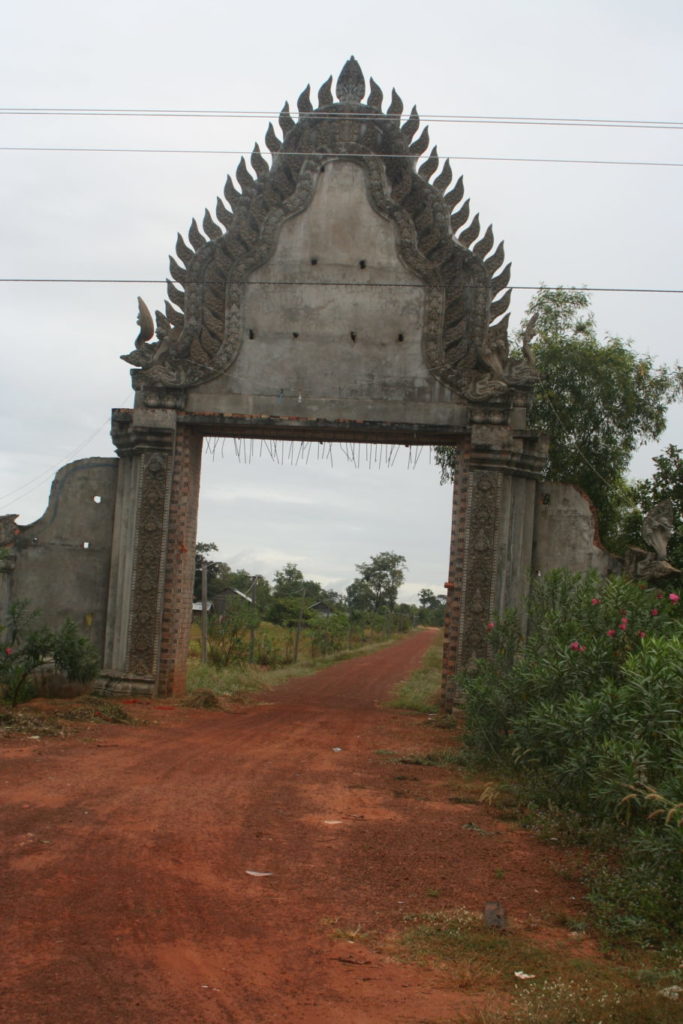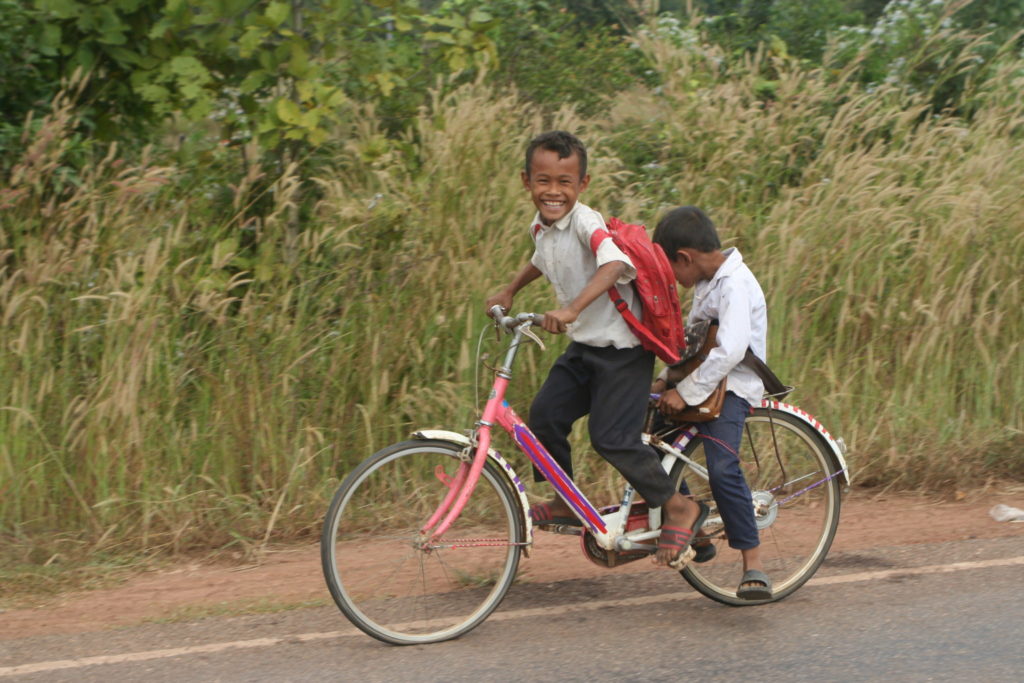 Sra Aem was my destination of today and I arrived there. Today's roads were just straight all the time and slightly going up and down,  so a little bit boring,  but the landscape was nice and people are always waving and smiling friendly😀
In my guesthouse I met Phillip a cycling from Texas😀 I spend the whole evening with him.
Another example of them speaking no english here: A phone was given to us,  where we ordered some food. We thought they would deliver it to our guesthouse and the restaurant would be closed. But they actually cooked it here and the restaurant was open,  it was just the english. 
Tomorrow Phillip and I will try to get to a village with a nice temple next to the border to Thailand without our bicycles. I don't know if I will cycle tomorrow, depending on how much time we will spend in that temple and how far away the next accommodation is.