no cycling
So finally I packed my bike today, with a lot of help from Anil,  without him it wouldn't have been possible or I had to do it in the bicycle shop.
But first we needed to get a carton box for it. Around Anil's home there is a halfway decent bicycle shop, but we arrived too early and the shop was closed,  so we walked around grabbed a tea,  we went to Anil's shoe store and met some of his friends around. After some time we went to get a carton box for 300 NRP (2,57€) and brought it back to Anil's place. Back there we disassembled my bike (I came with it this morning from the hotel). I had to take of the handle bar,  so that was the first thing to come off. Then we took of everything until it fitted in the box. We started with the front wheel and the corresponding mudguard and checked if it would fit inside the box –> NO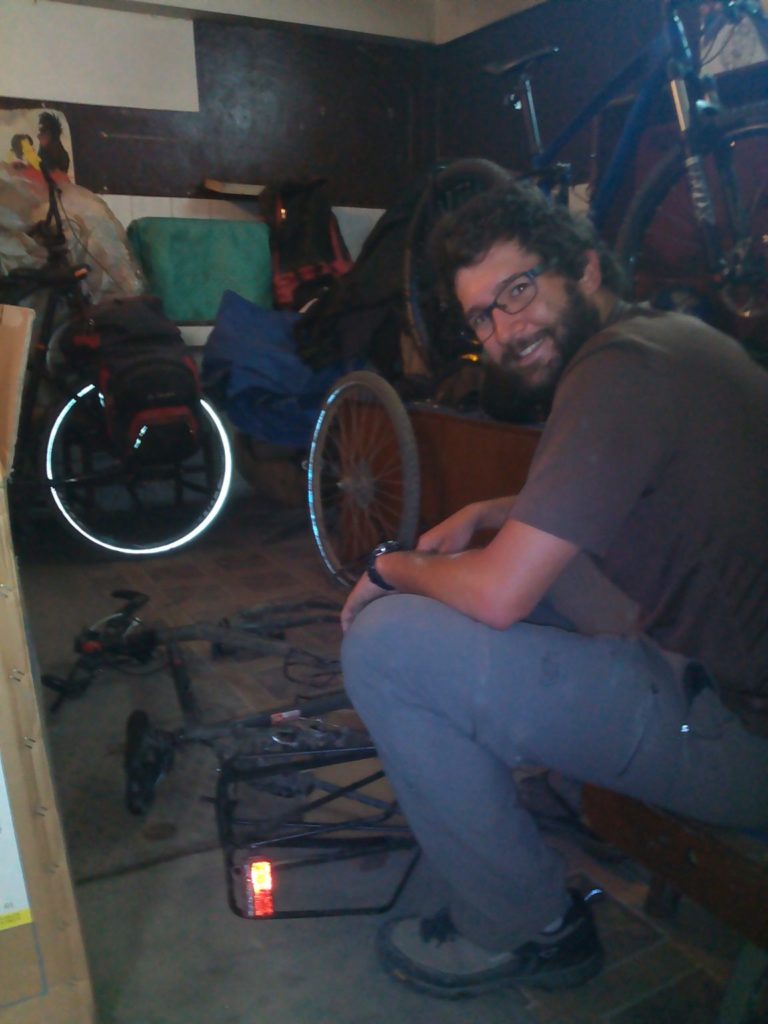 Then we took of the rear wheel with mudguard and rack (the construction where I hang my panniers on.Checked if it fitted –> NO
My saddle was still looking out the box. That was easy,  just simply remove the saddle with the pole. Did it fit? –> the frame yeah,  the rest not everything.
The part still in the way was my front light,  as it made it impossible to place the wheels next to the frame. Did it now fit? –> kind of,  see for yourself:
After we got everything inside,  the taping began. All around the box. I had already bought a roll some days ago. It wasn't good tape and it was inly a small one. We went out to get a new better role. A transparent tape which is not good visible on the picture,  but belive me,  it's all around the box. It will be fun to pack everything out again without a knife, as knifes are kind of not allowed inside an airport.
After 4 hours of searching a box,  disassembling and taping we were finally finished. A big thanks to Anil,  without his help and patience I wouldn't have been able to pack it😂
The rest of the afternoon I tried to print out my flight ticket and spend some time on the roof top of my hostel again.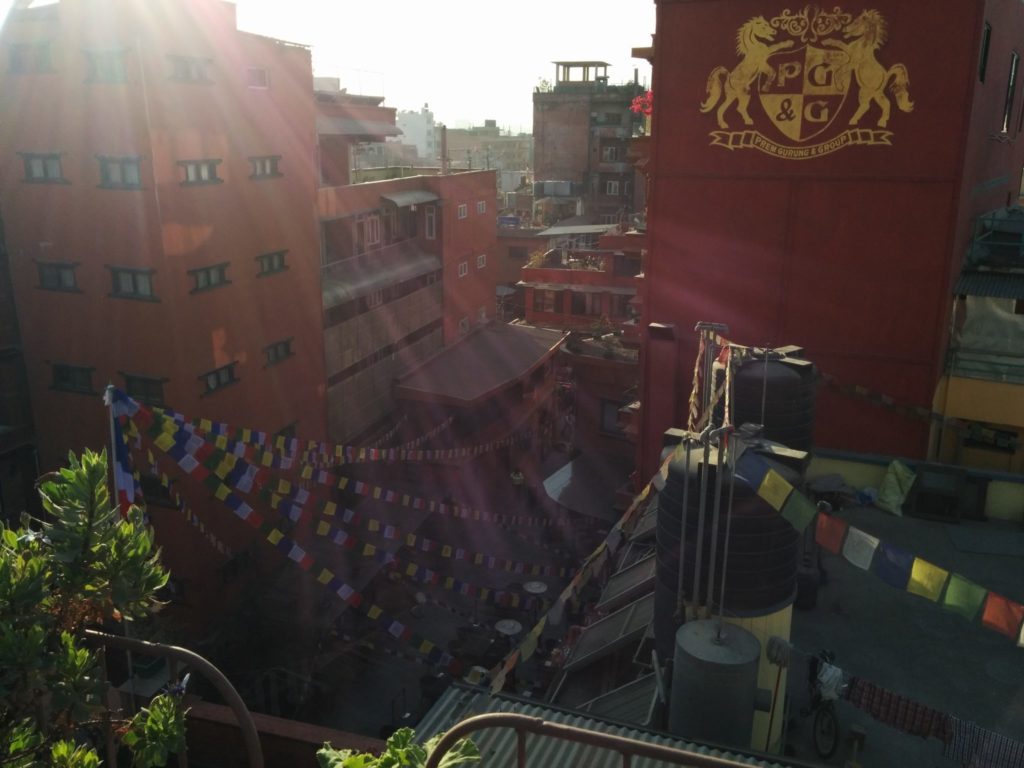 I don't know what I will do tomorrow, probably some walking around,  there is still one place on my map, which is marked and I haven't visited yet.