no cycling
This morning I walked in the touristic streets. First to get some breakfast then to see a little bit of everything,  there are lots of little temples, but I didn't went out to the big once, that is something for another day.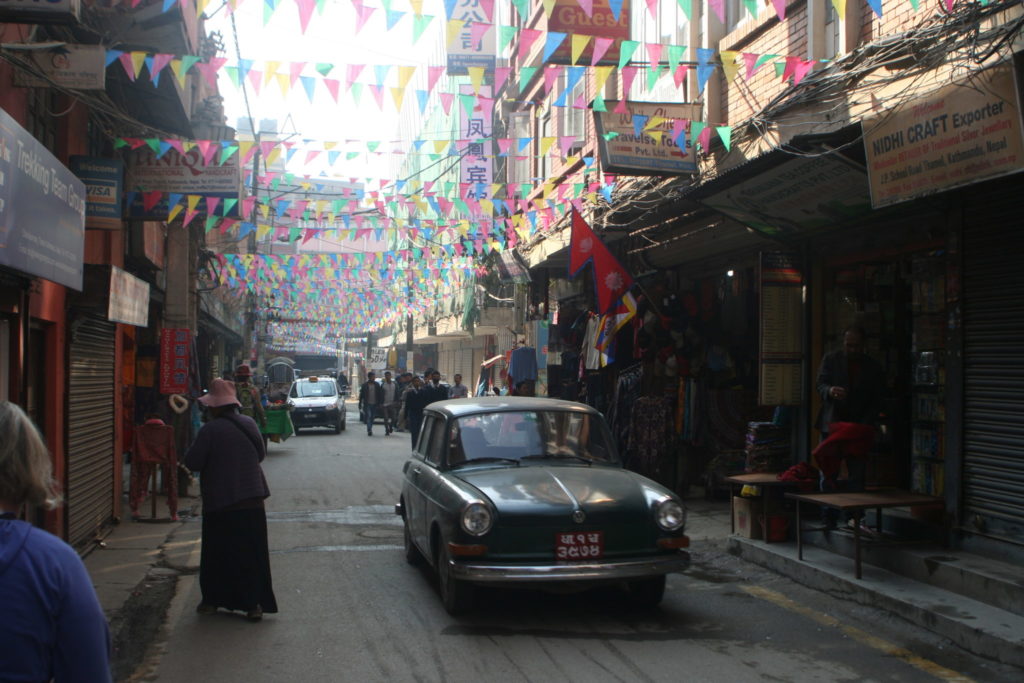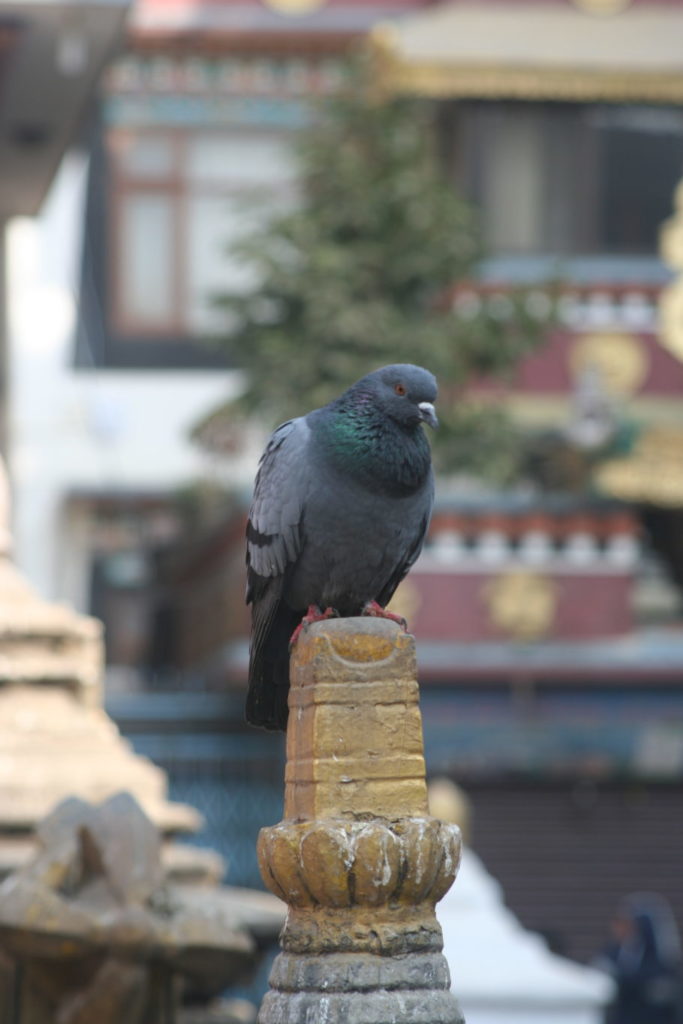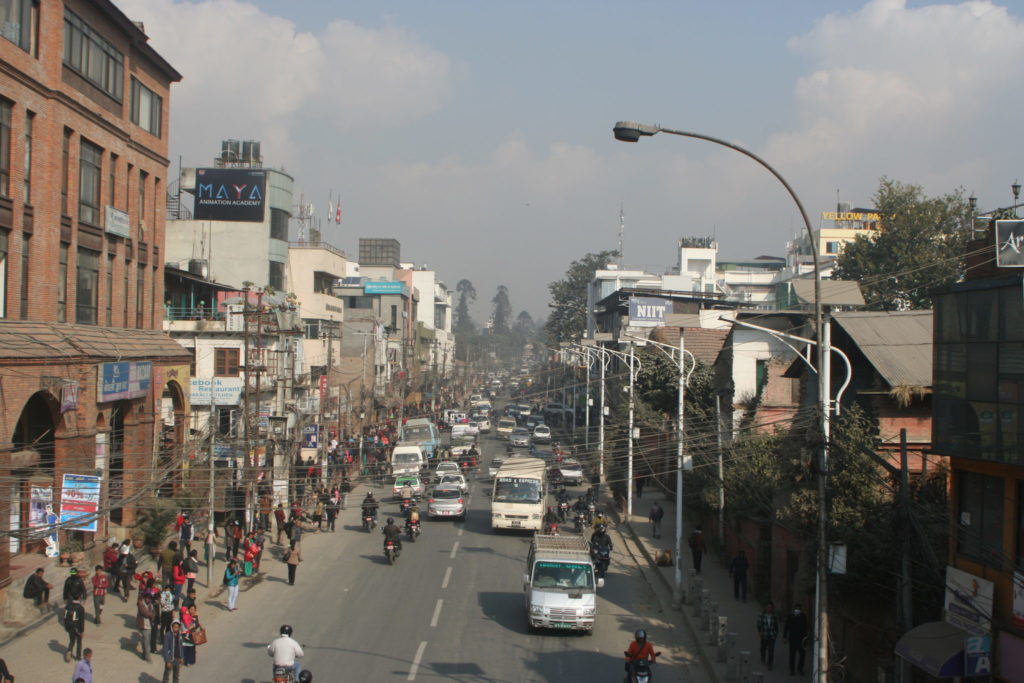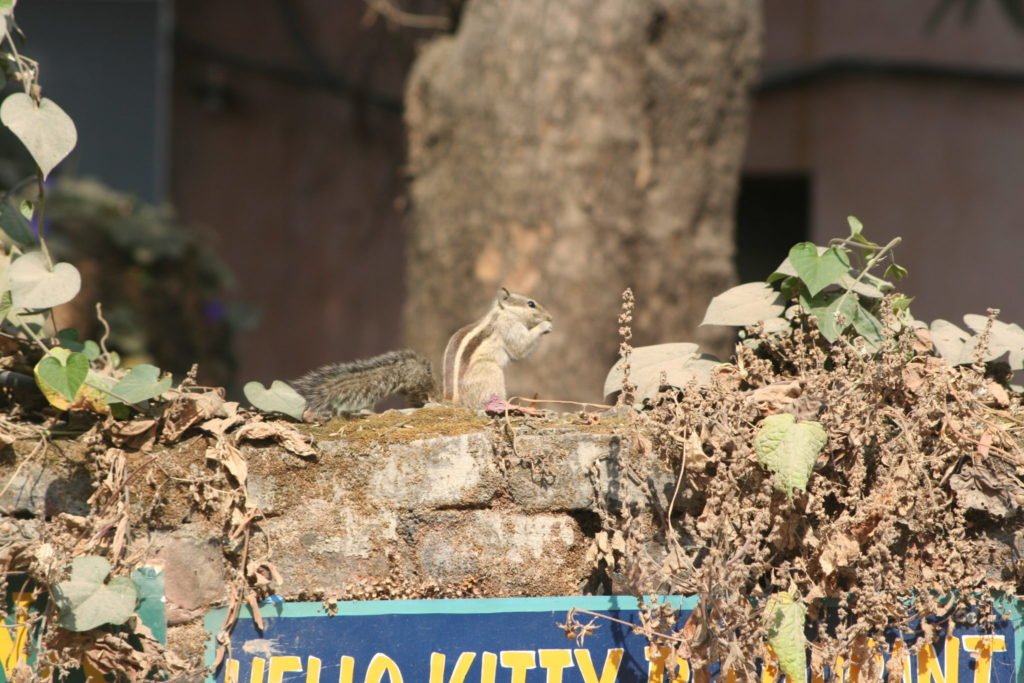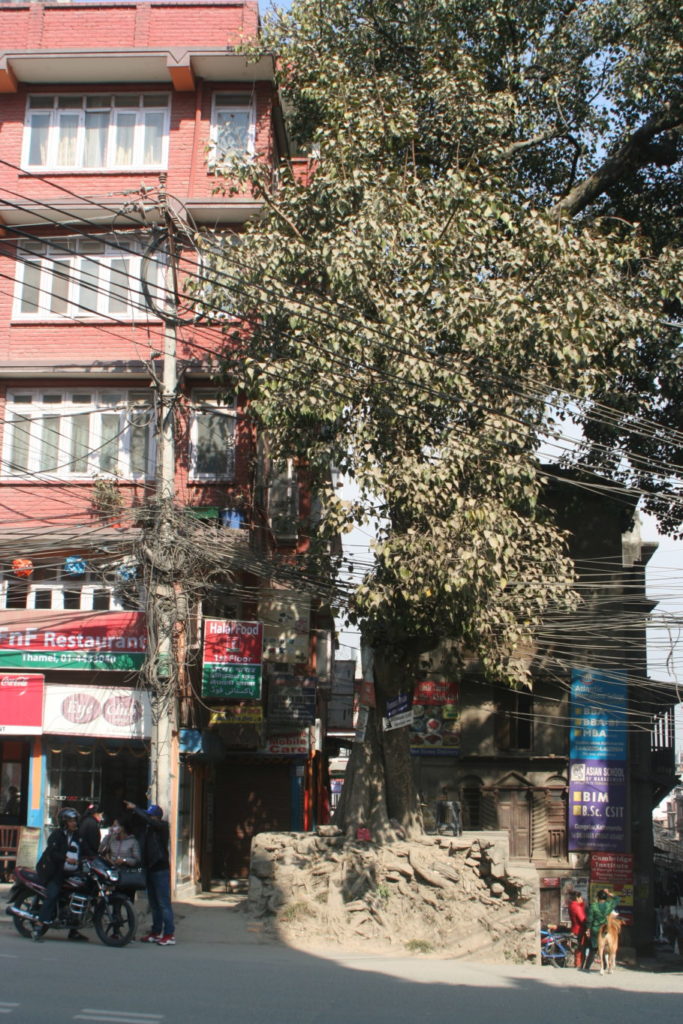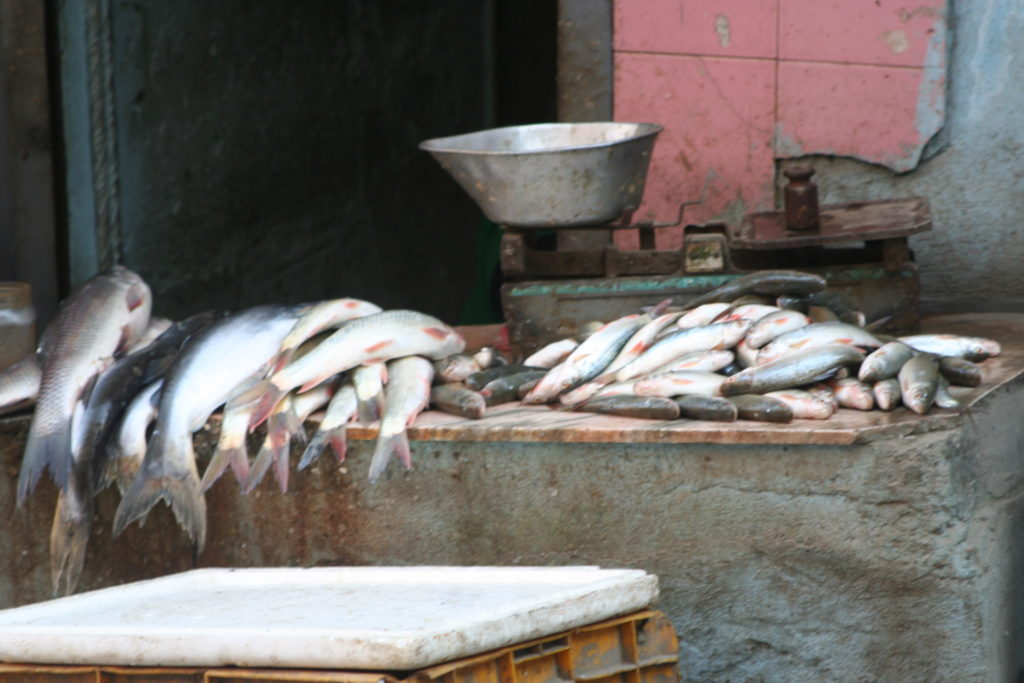 Then I saw the consulate of belgium: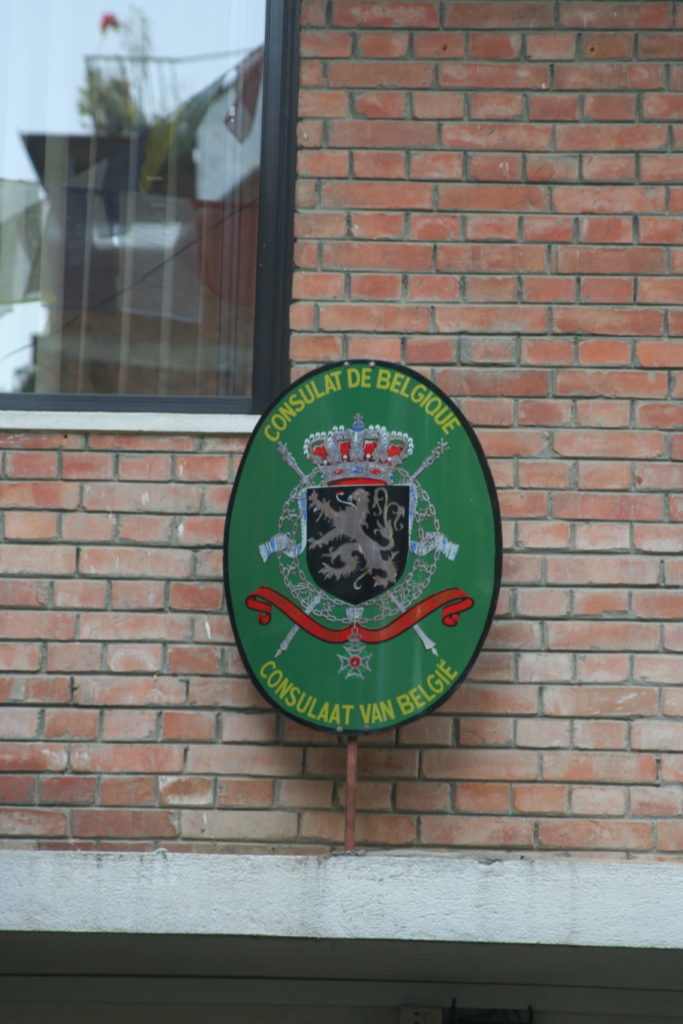 In front of which was a climbing wall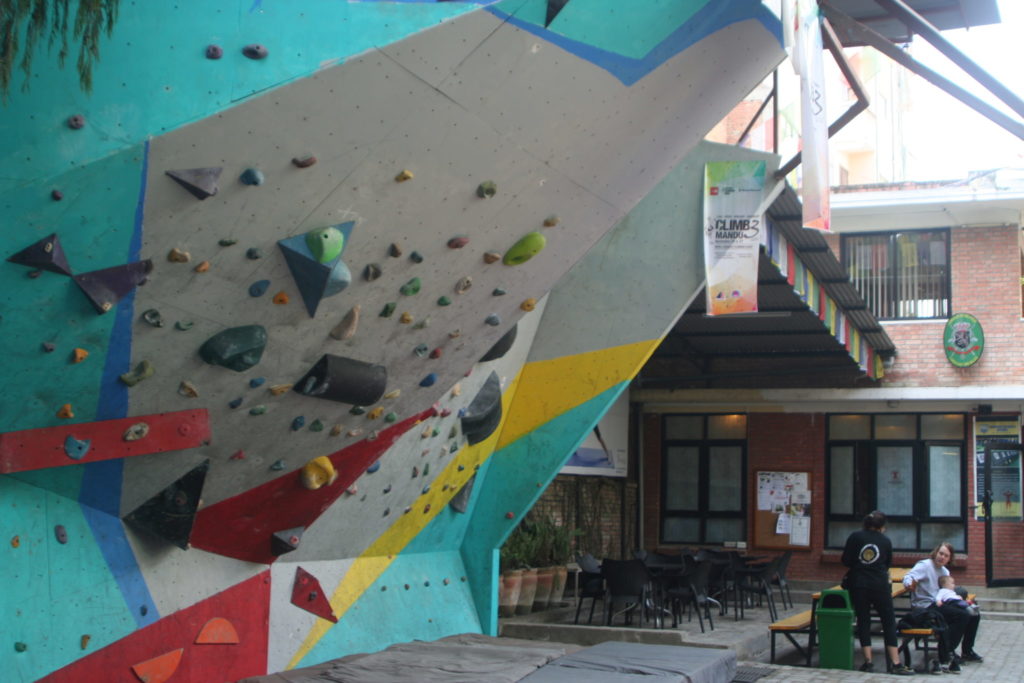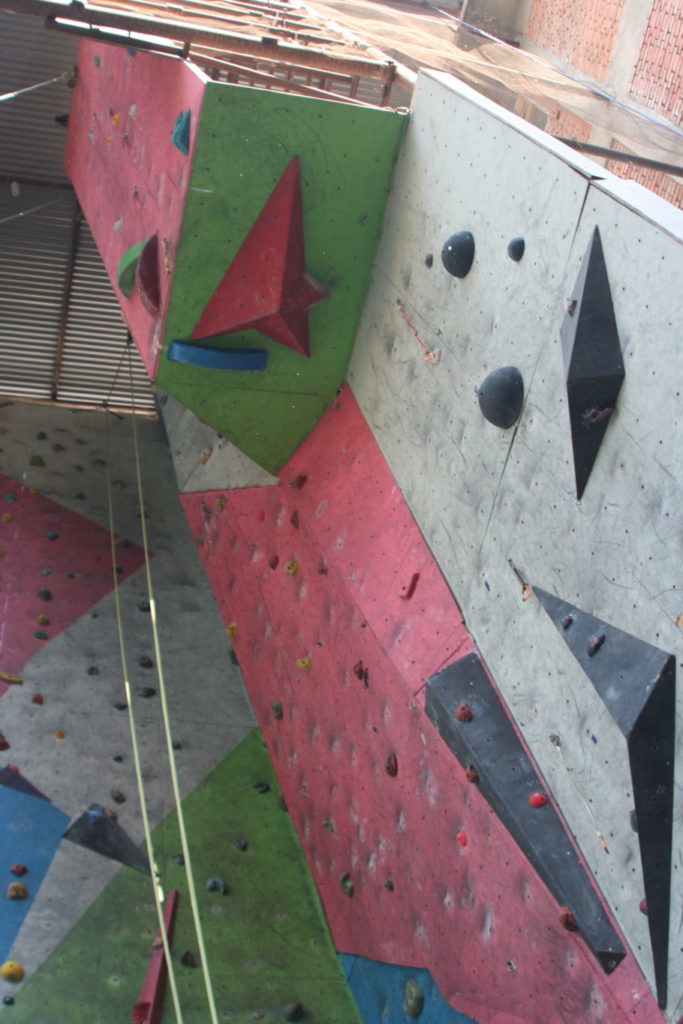 with one of the coolest training boards I have ever seen
I am amazed of the graffiti and wall arts which are sometimes here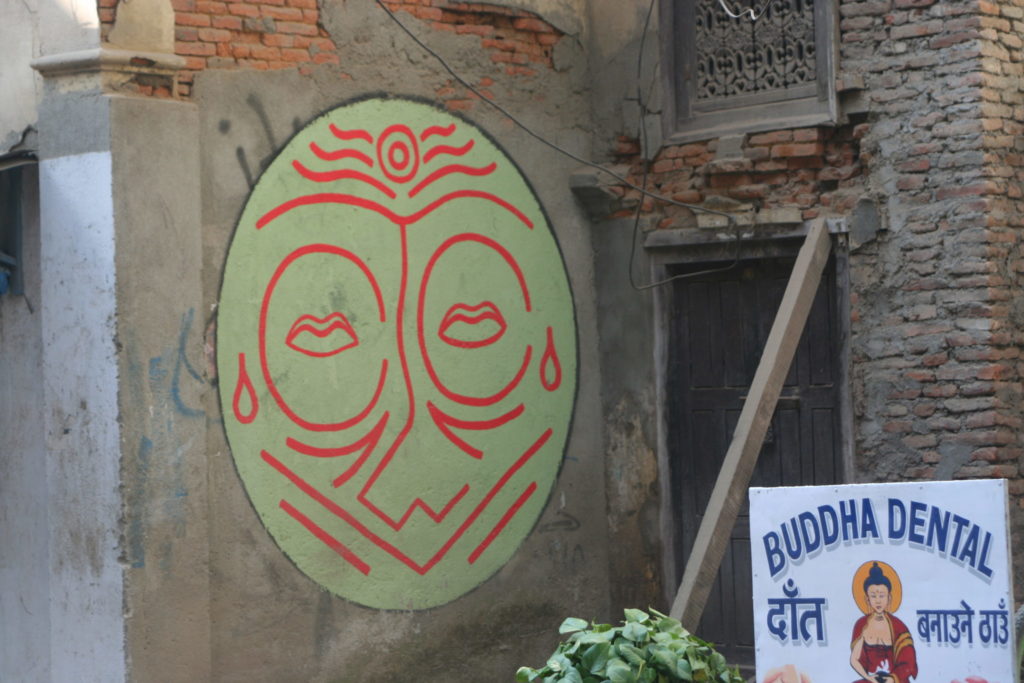 Work security? He was painting the wall. Actually there is a second one sitting behind him also painting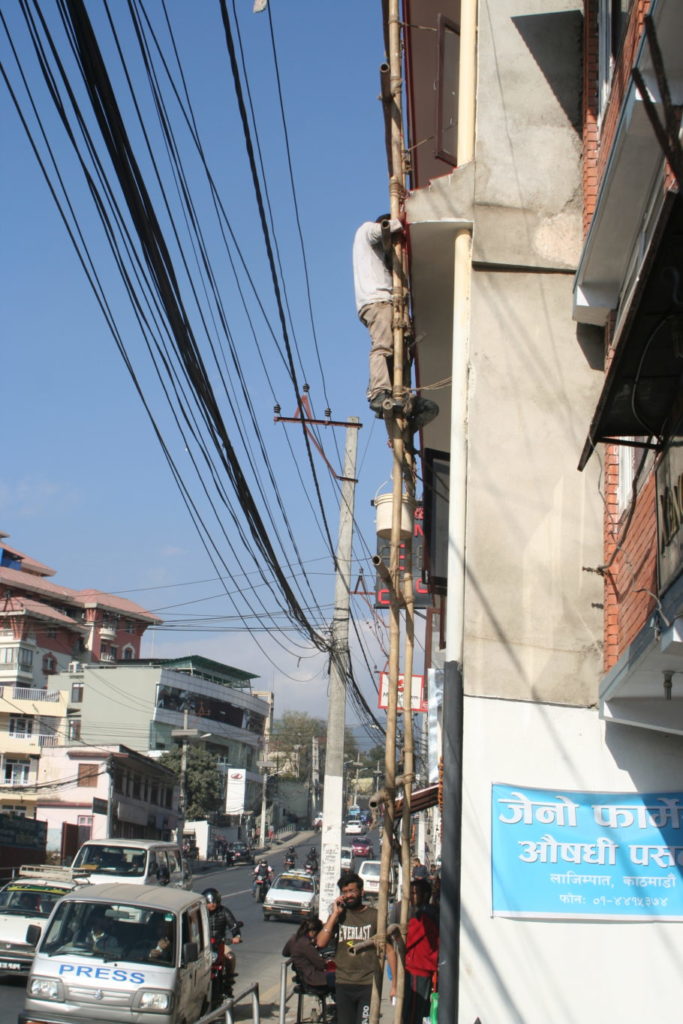 In the afternoon I spend like 5 hours to get a handlebar bag as my old one doesn't have the impression to last the whole trip. I went to the Vaude store, as they told me on the phone they would have some, but they misunderstood me. When I arrived there they gave me a bag for my rack, where my red panniers are hanging. When they finally understood what I needed, they told me that they sold the last one some time ago… But they called a guy who is asking around and he is currently my last hope. After I left the store I checked out some decent bicycle stores, bu they only sell mountain bikes and no bags… Otherwise I will try to stabilise the bag a little bit.
As I still want to do my motorbike touring, I will probably rent one in the next days, as it was already an idea in Pokhara.
I was just informed that some images are turned the wrong way, you can tell me that , then I can try to turn them the right way.
I also added the video of me juggling 3 rocks at Annapurna Base Camp at day 19