no cycling
This post is one day too late as I didn't have time yesterday evening to write it.
I had plans of going to some places but I met up with a Joshua from Korea and we changed our plans. We visited a temple and the royal palace. Along the way we met many people,  during breakfast or at the royal palace. Joshua really likes to talk to everybody,  it's really fun😂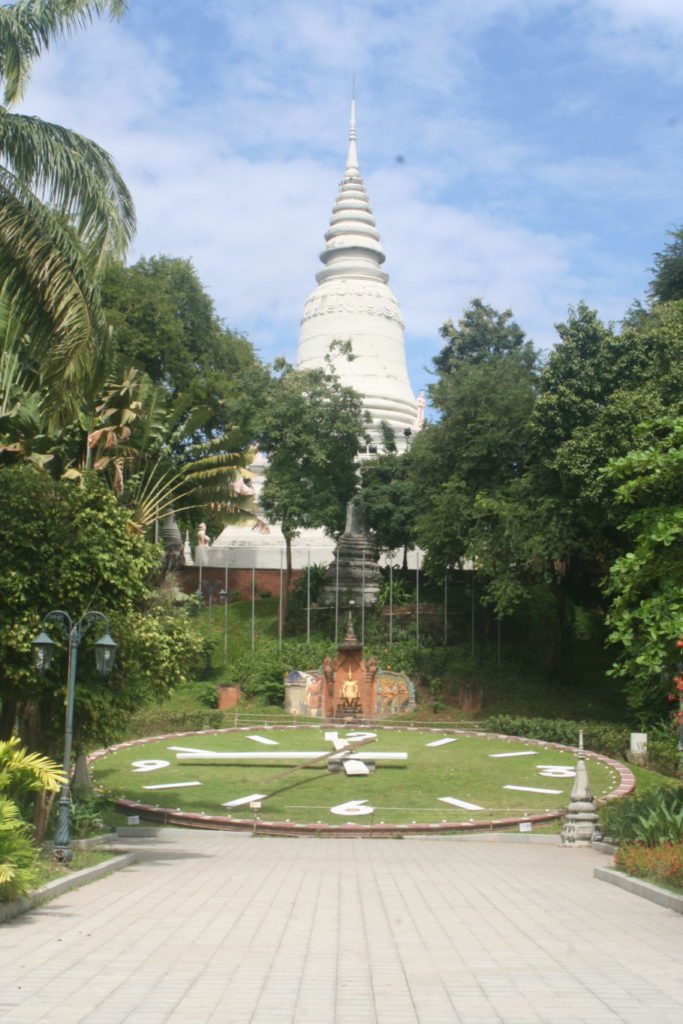 yeah at this temple you could buy some birds for whatever reason. 2 birds for 1 $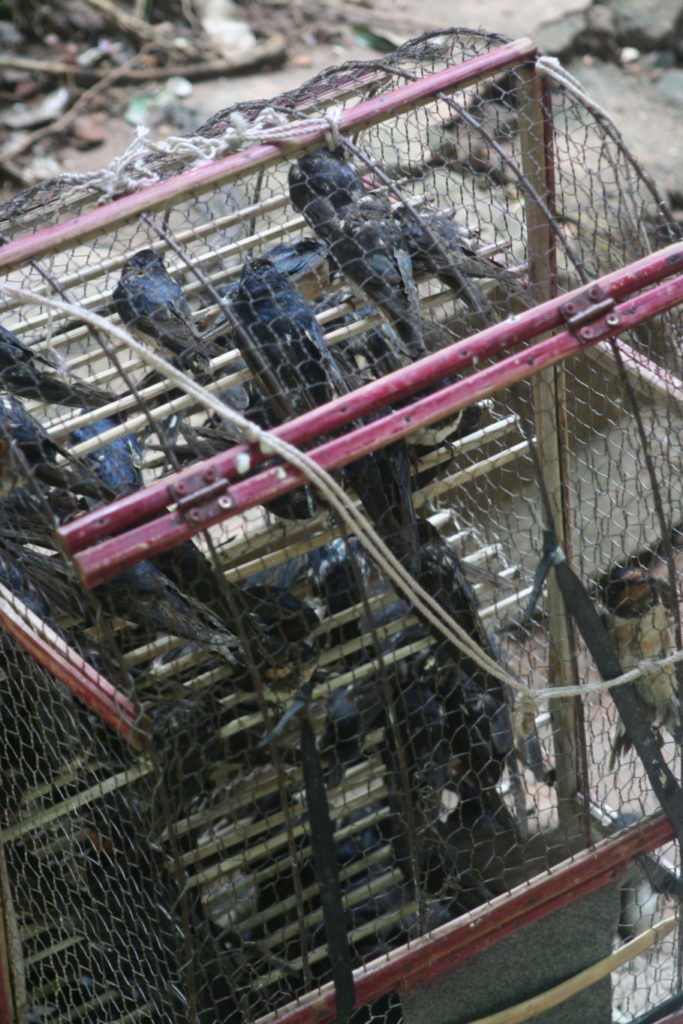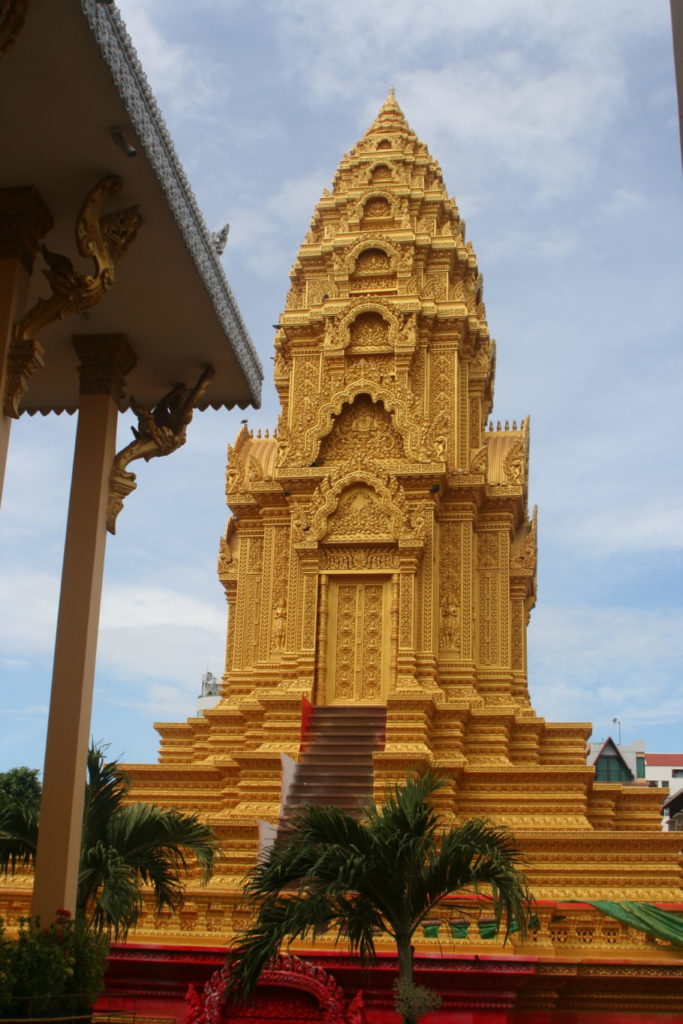 Arrived at the area of the palace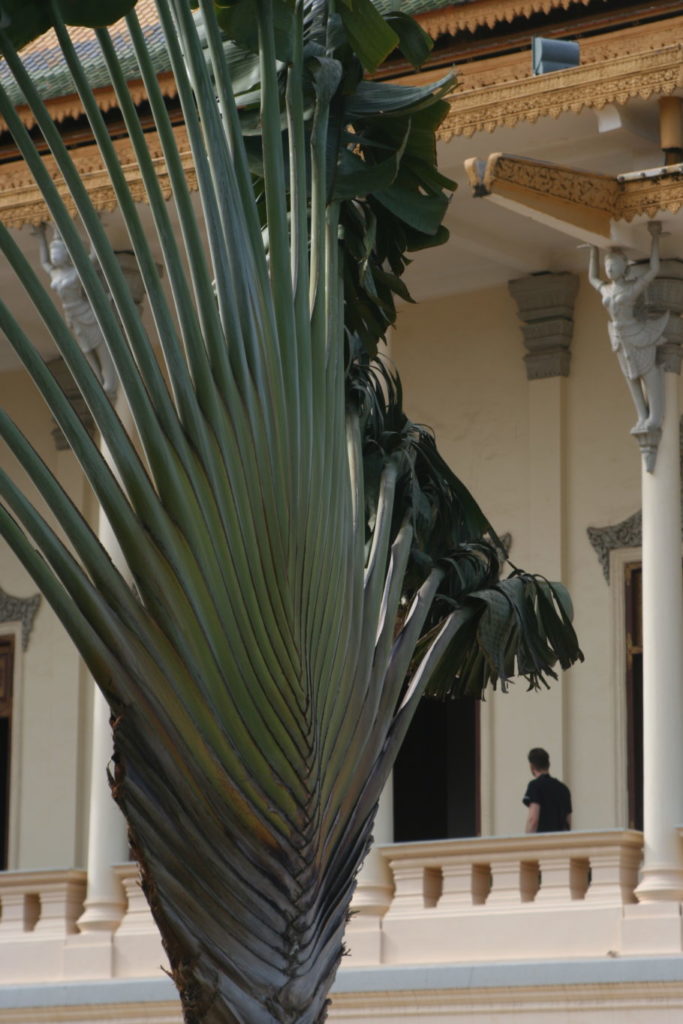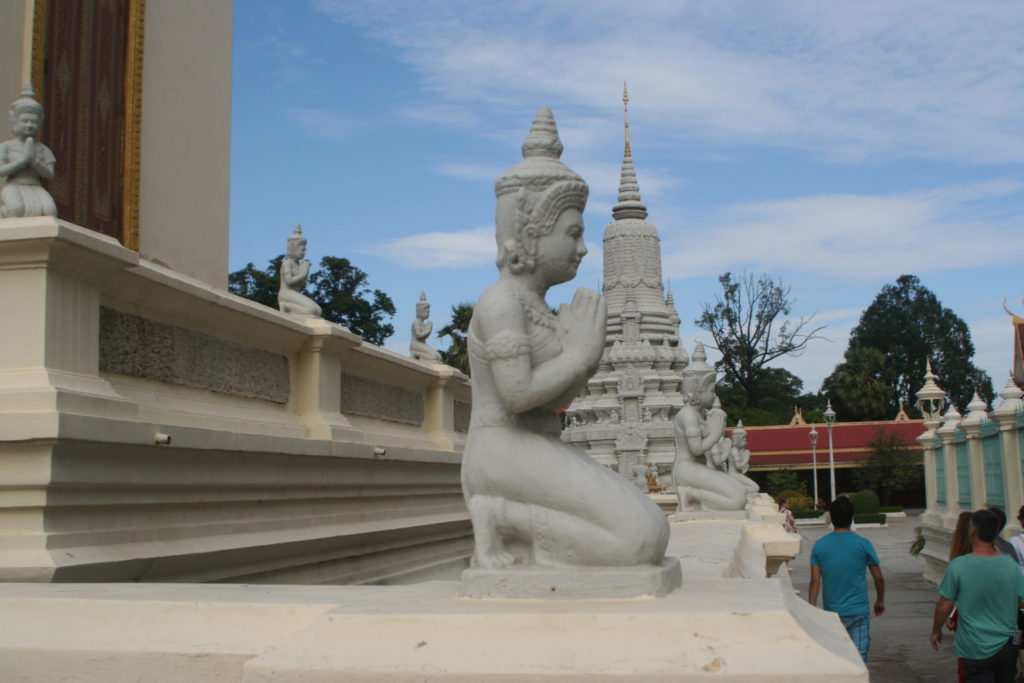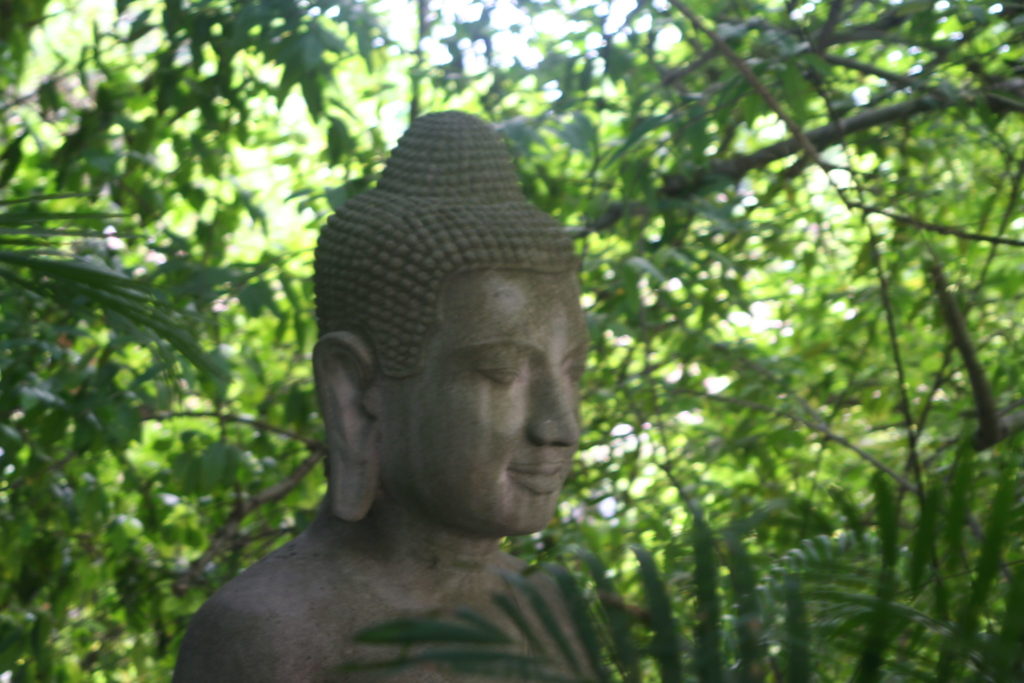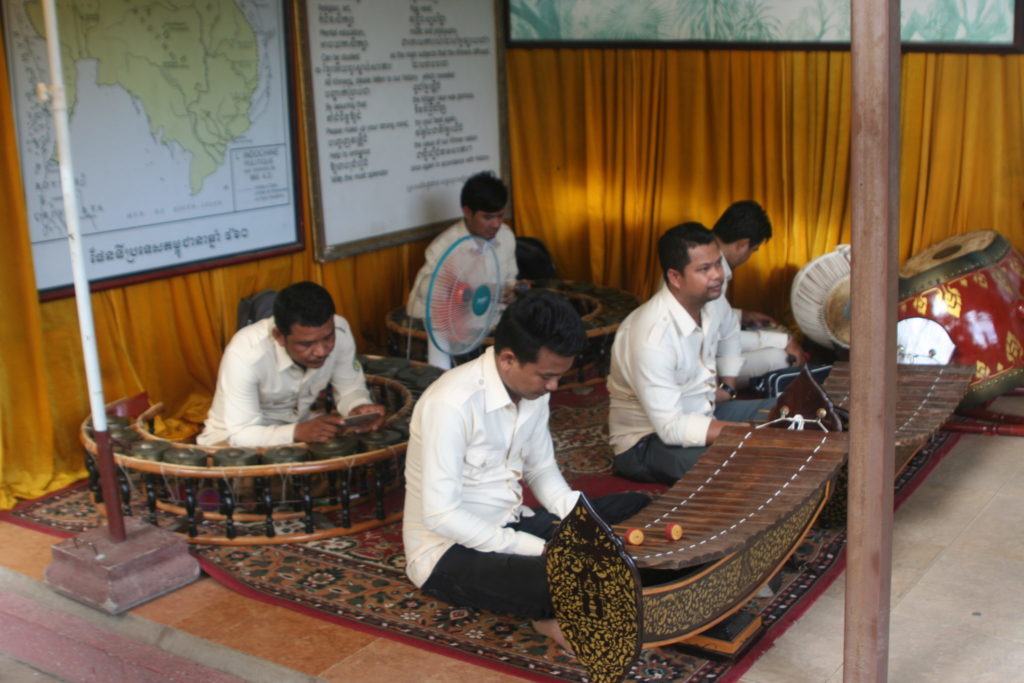 In the evening we met Soraya and Andreas again which we met at breakfast and we spend the whole evening together with eating in the streets and having some drinks in a bar.
They started to do some dancing/gym at the place we were sitting. The later it got the more people joined and they did it for more than 3 hours.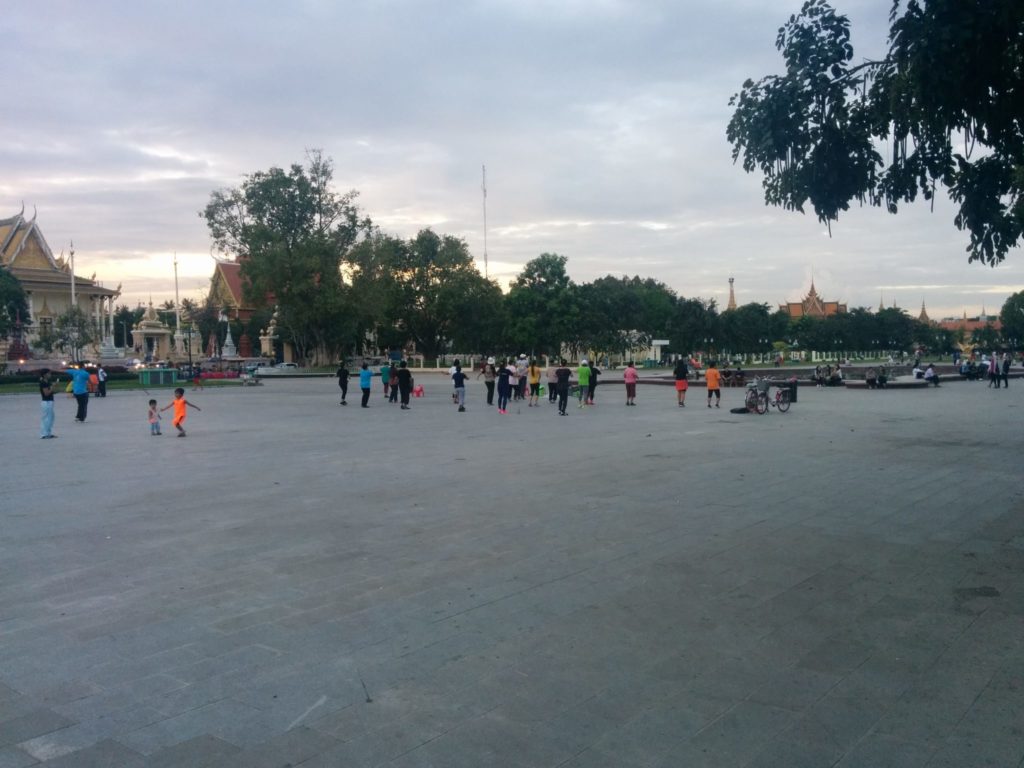 Eventually Joshua went away to do a call and when he came back he had a little surprise for me as it was kind of my special day😀 Some german cake (he was in Germany before he came to Phnom Penh), some and some candles.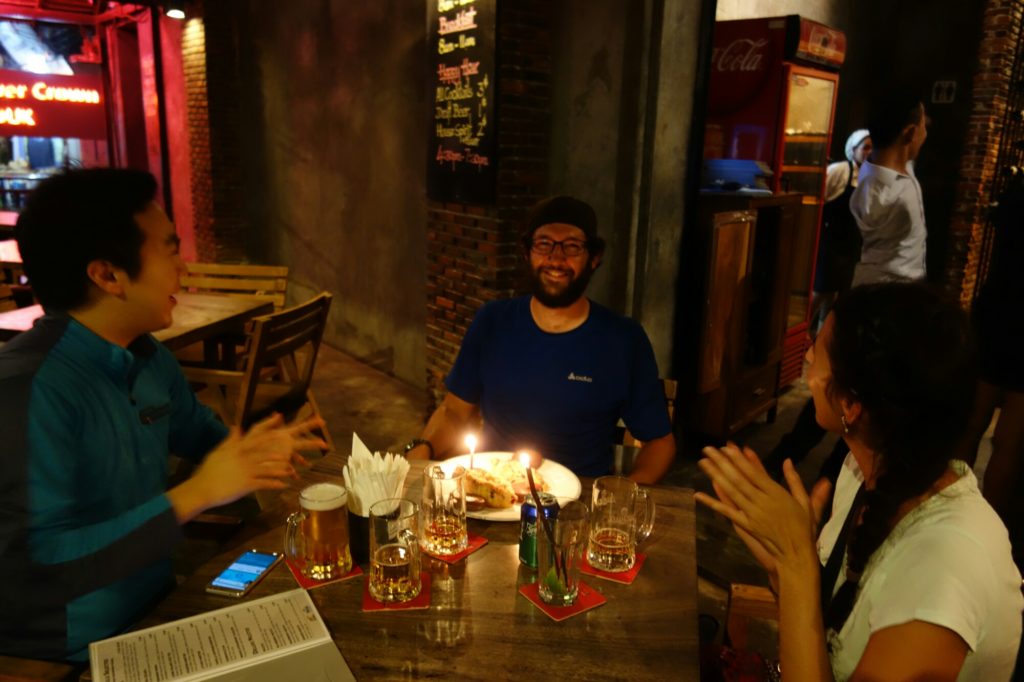 Awesome I didn't expect it and it was amazing. Thanks to all of them for that great day and evening😀