Distance: 88,55 km Time: 4:18 Total distance: 2126 km
During the night power went off multiple times. The first time I was still up and the lights were switched on. As power went off I decided to go to sleep and I thought of switching the switch. Sadly it was not the one from the light but the one next to it for the ventilation. After one hour, I had just fallen asleep,  power went on and with it all the lights and the ventilation…​
In the morning I started to follow the run of the Mekong river. I had 2 cities I could go to. One closer with 80 km and a ferry. Another one was 100 km away. As I wanted to slow down for one day I choose the closer one.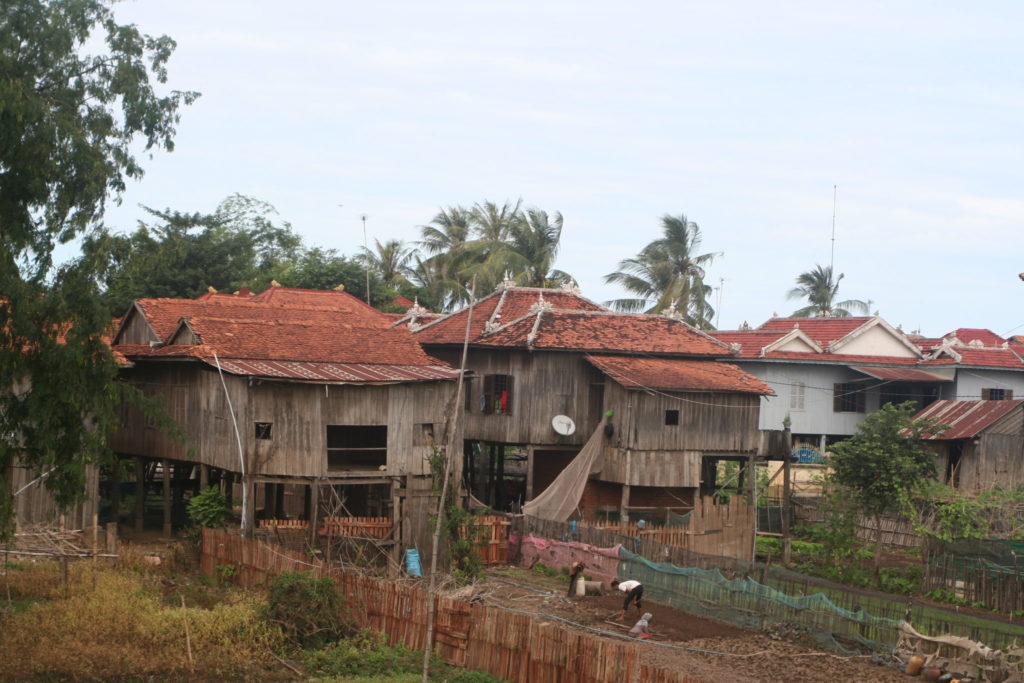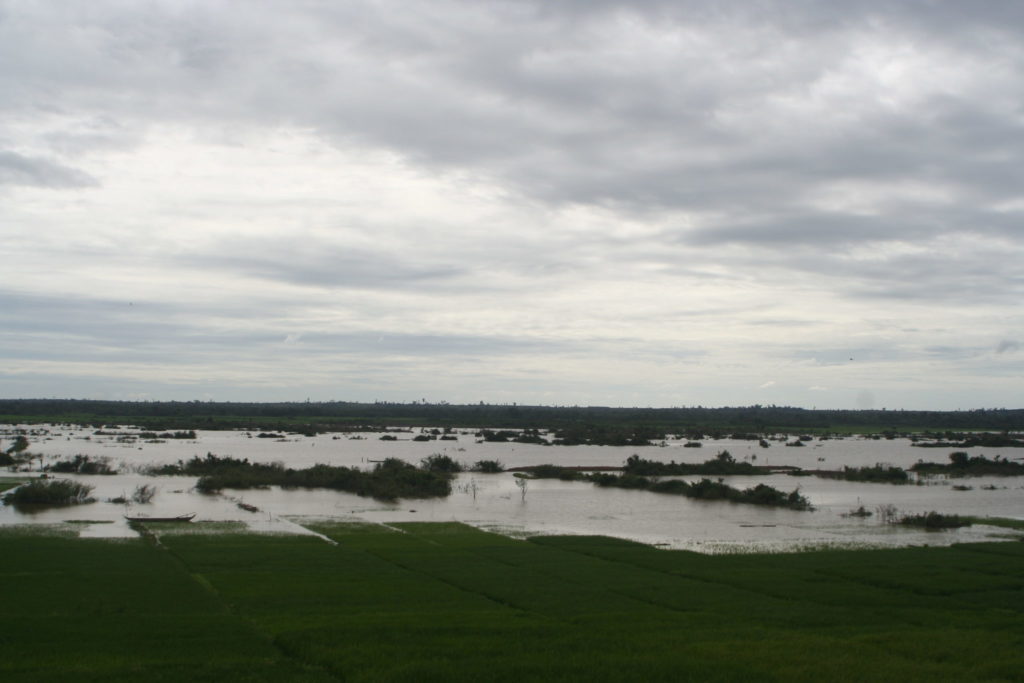 At 10 o'clock I met Justin,  a german cyclist,  who was cycling in the opposite direction. We were talking for over one hour. While talking some kids started playing around us. First they tried out my honk,  then they started to give us some fruits from the trees, but we never understood whether we should eat them or not,  so we never ate them. Eventually,  with some of the present I started juggling😂 Justin made a video. (When I have WiFi I will upload it,  in the current town,  nobody seems to have a WiFi password but there are many WiFi around me).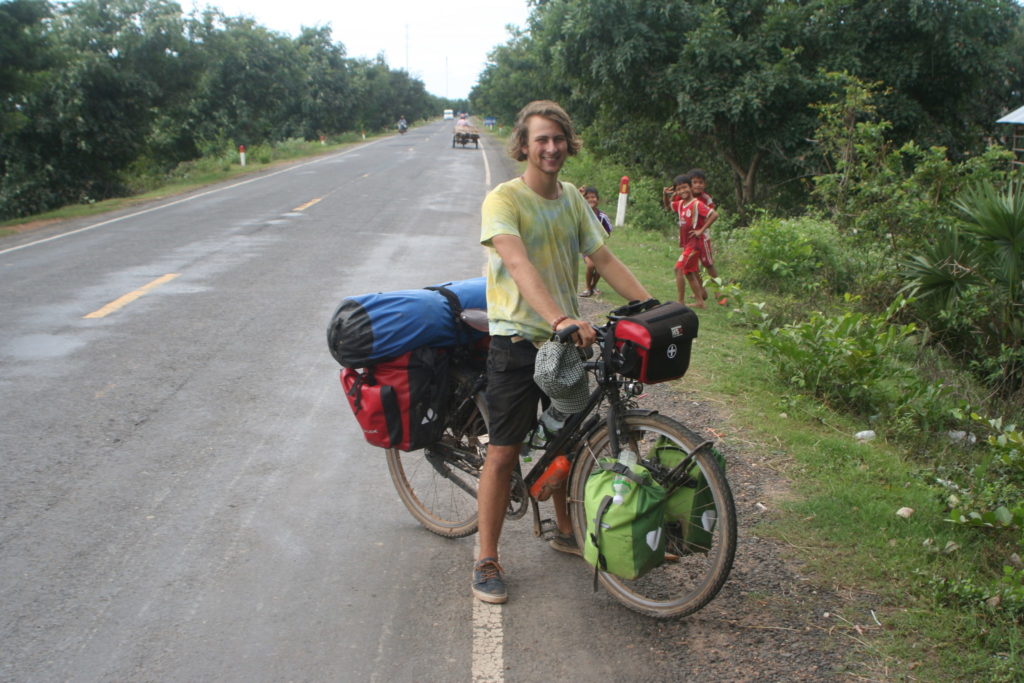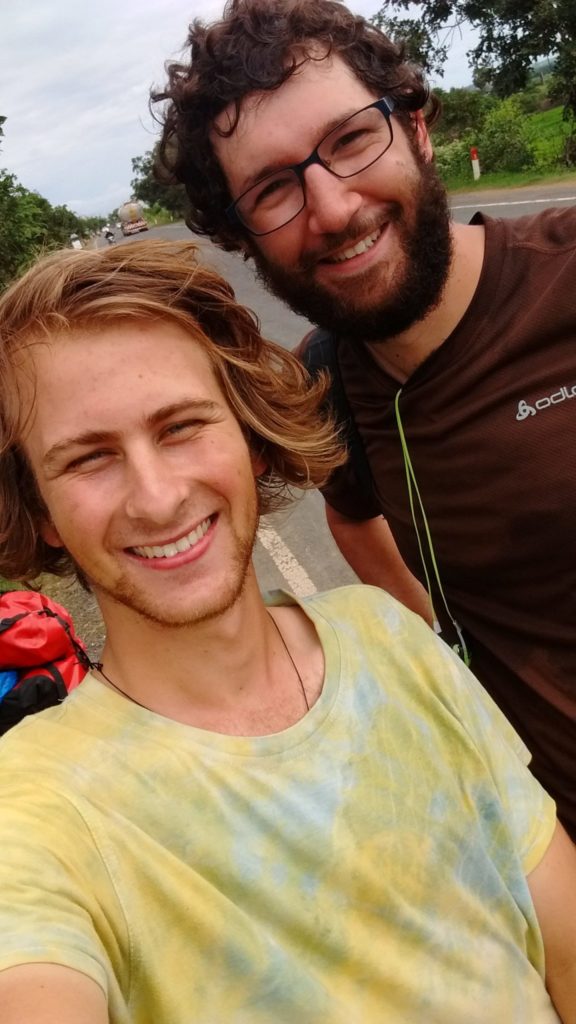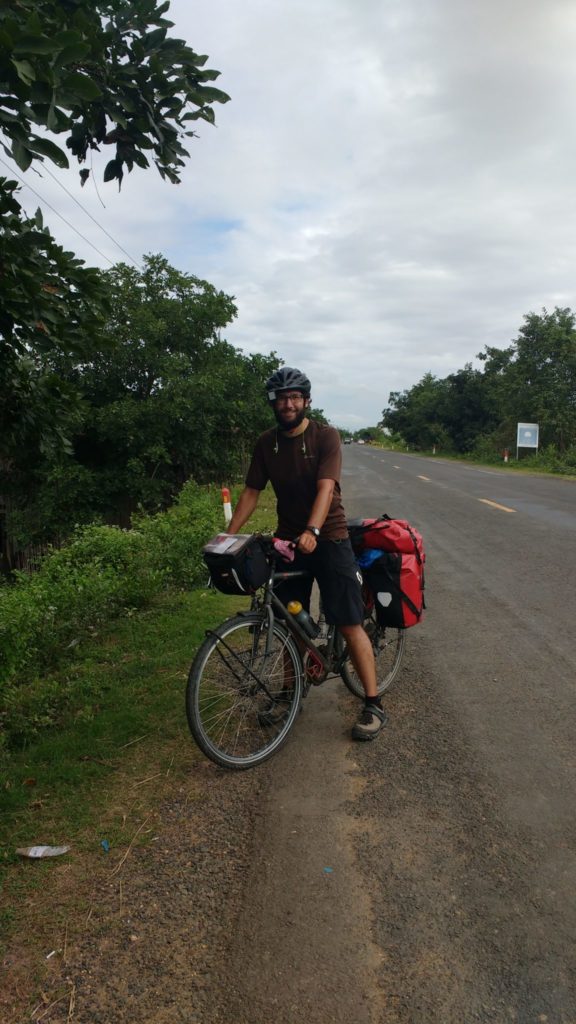 During my lunch I had a drink with green cream flavor,  whatever that is😂 It tasted like a lot of sugar and the liquid was green😂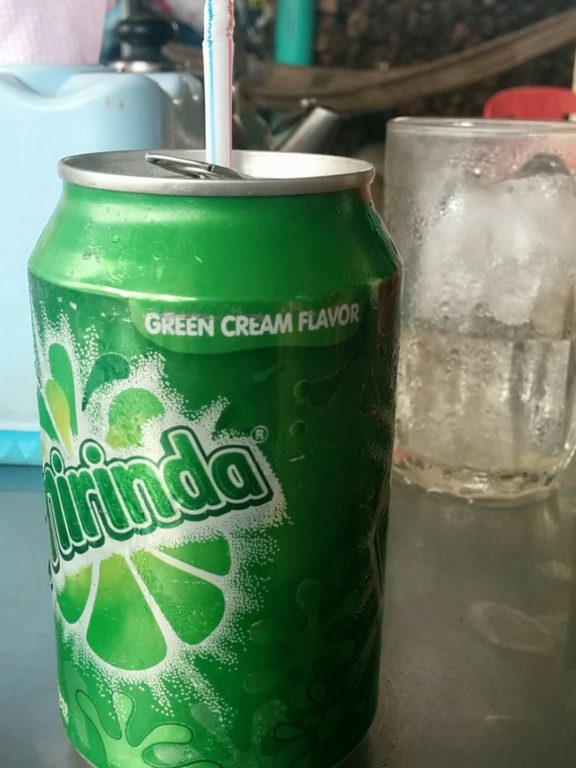 The road wasn't really interesting. Constantly houses around and with it many people,  who wave. There were also many temples of different religions there. It's interesting to see the difference of landscapes close to the river and further away.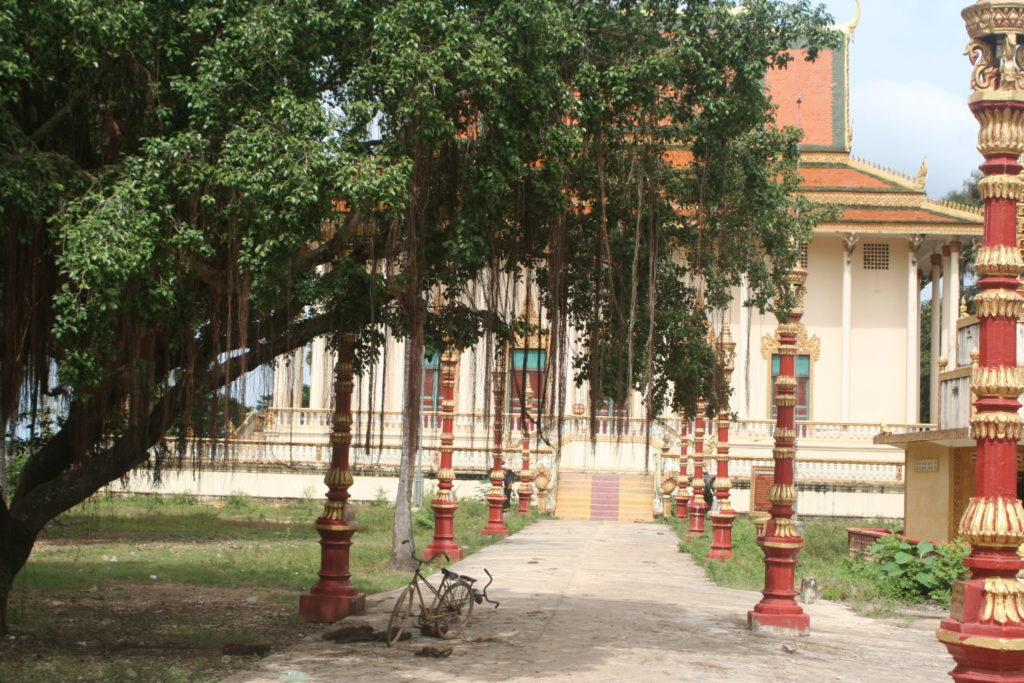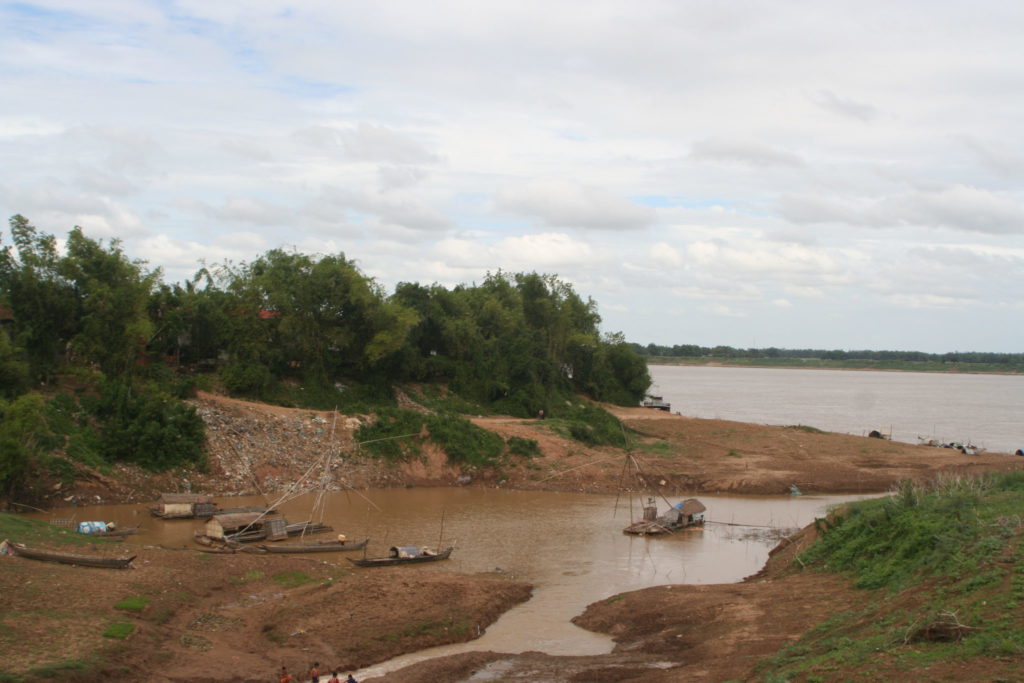 At quarter past three I arrived at the ferry,  I bought a ticket and waited and waited and…​ 45 minutes until the ferry came. On the ferry I had to wait for another 20 minutes for the journey to the other side of the river to start.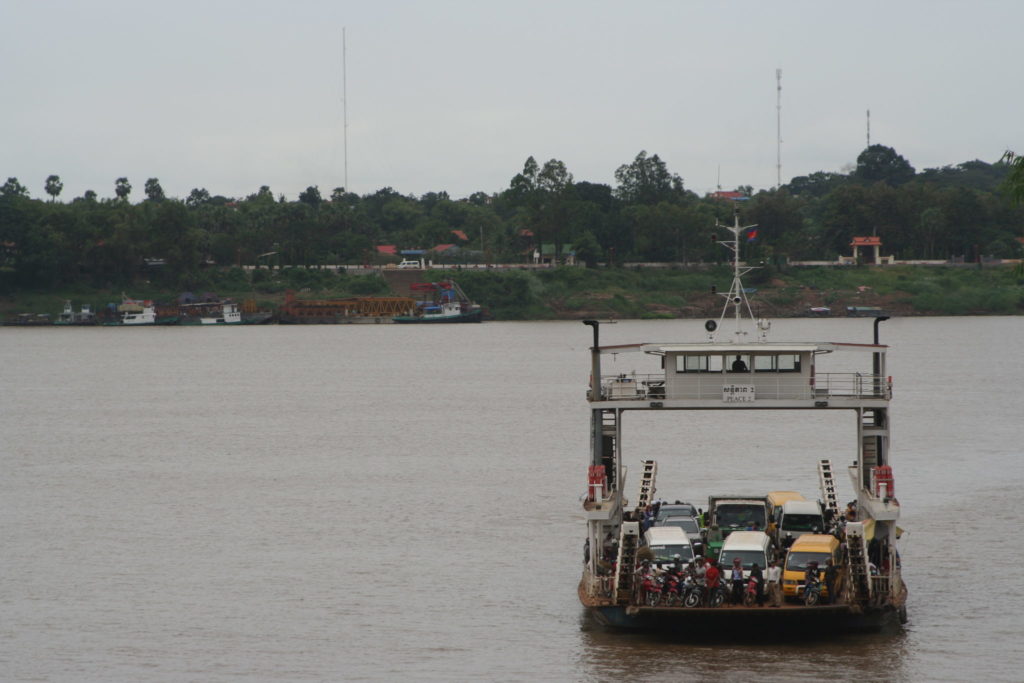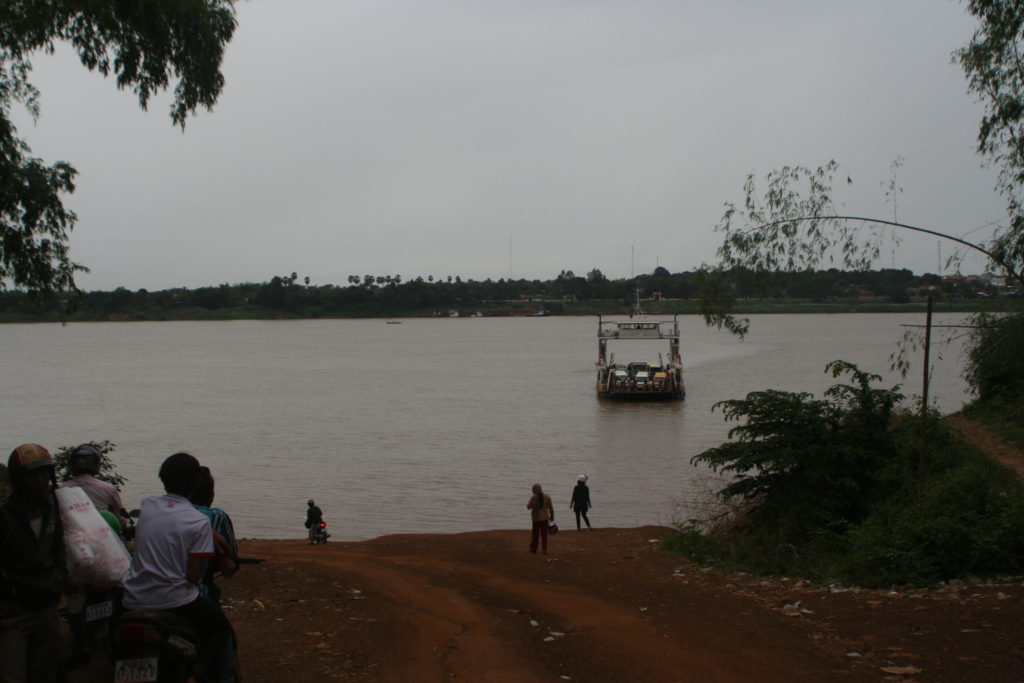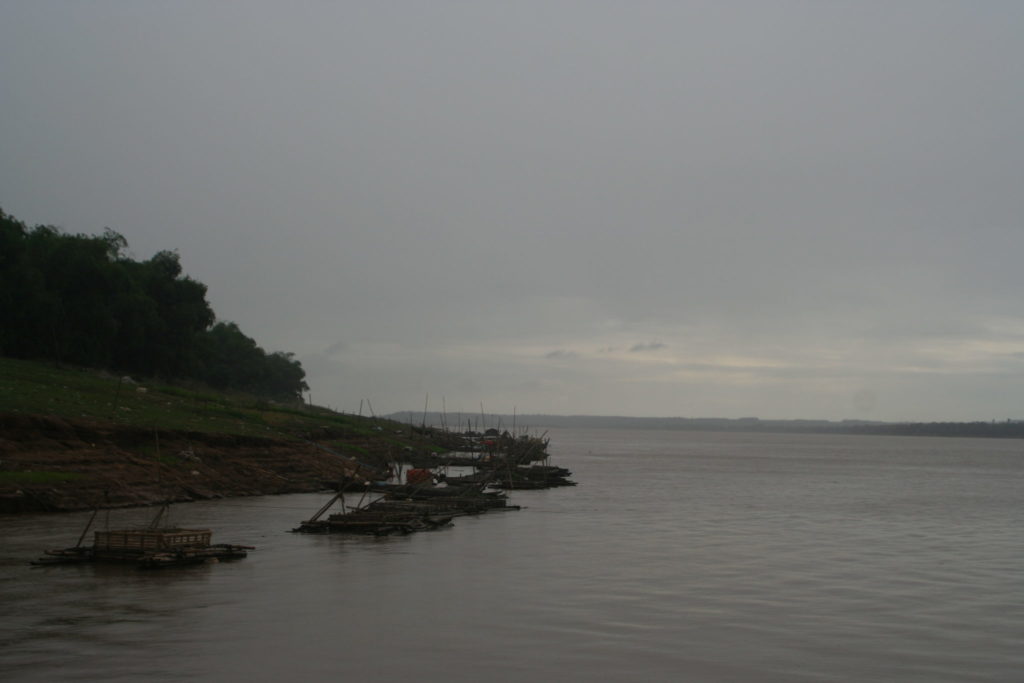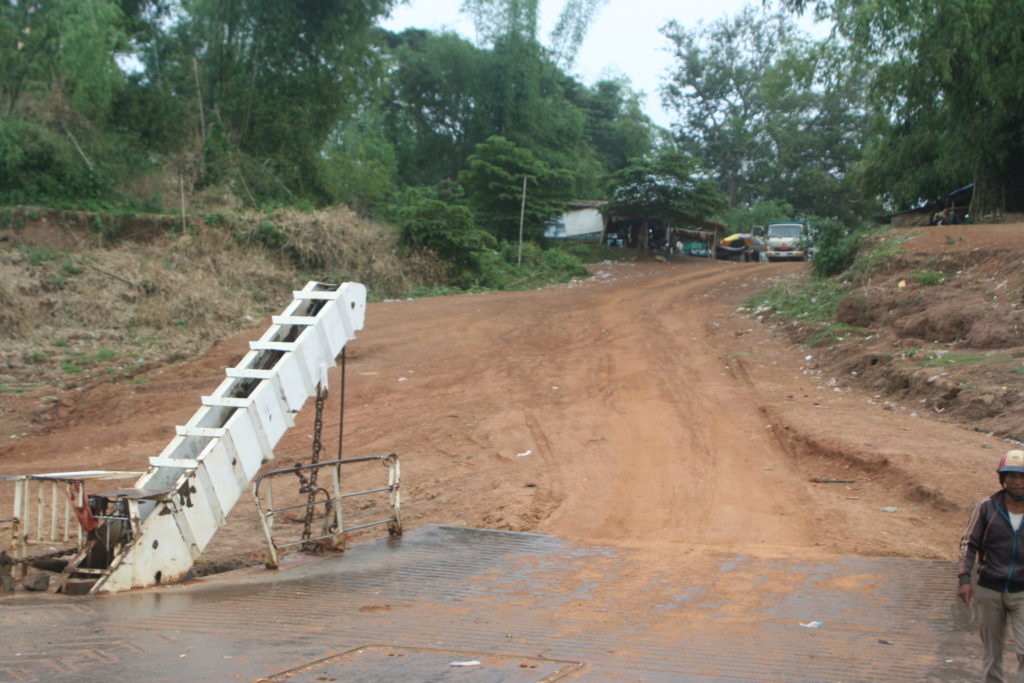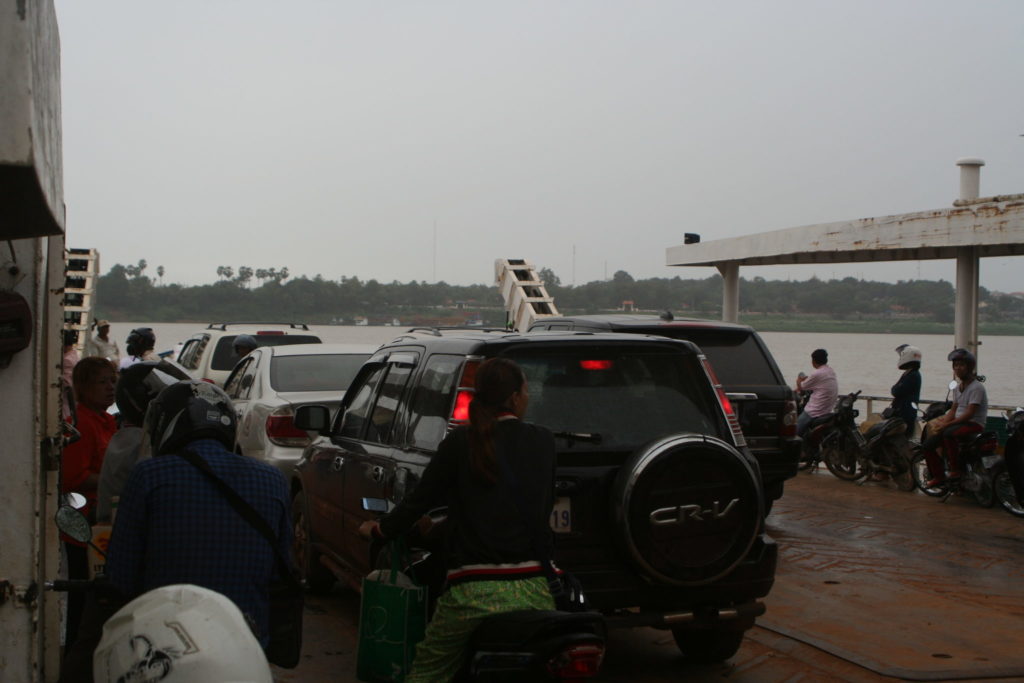 Arrived at the little town called Stung Trang (not Stung Treng like some days ago) I had to find out that it's really a little town with nothing. A guest house in a back street which I wouldn't have found without my GPS.
When checking what I should/could do tomorrow I got a little frustrated. I should have chosen to cycle further…​ From here to Phnom Penh it's between 150 and 160 km. Too far for one day. But between here and Phnom Penh is just one city (the other city I could have gone today) which is 30 km away. Too short for one day. My current plan for tomorrow is to get to that city and check:
The city is interesting and I will stay there for the rest of the day.
I will get there and take a bus to Phnom Penh.
I will get there and take a boat to Phnom Penh.
I will gain magic power over night and cycle the 150 km to Phnom Penh.😂
I will decide tomorrow what I will do.
Another story from the road: When planning I realised that December is in the middle of my trip. In December this one song called "Last Christmas" is running up and down the radio. Once a year I listen to that song. Sadly that I don't have a radio on me,  so I placed it on my Ipod. It already came up multiple times in my random playlist and I always had to skip it as it was not December yet. But today was the day,  I listened to it and now I can skip it again every time it comes up😂