no cycling, there is no bike
So my flight from Hanoi to Istanbul was delayed even more. I think in the end it was something more than 3 hours. We got a free lunch at the airport. From the menu provided to us, there were just 3 meals left to order: spaghetti, rice or sandwich. I was happy with rice.
With the normal duration of the flight to Istanbul and the delay, I would have missed my flight to Frankfurt from Istanbul. Luckily they manage to fly the planes quicker when they are delayed. I arrived just in time to get off my plane, run (quick walking) through security again and over the whole airport to get to the gate of my flight to Frankfurt, which was already on last call… Really not a lot of time…
So my flight to Frankfurt was empty, I simply could run around and choose a random seat, I even could get 4 seats in a row to lie down and sleep, but I choose two seats next to a window 😀
When going down in Frankfurt the multimedia system stopped working and it began to "snow".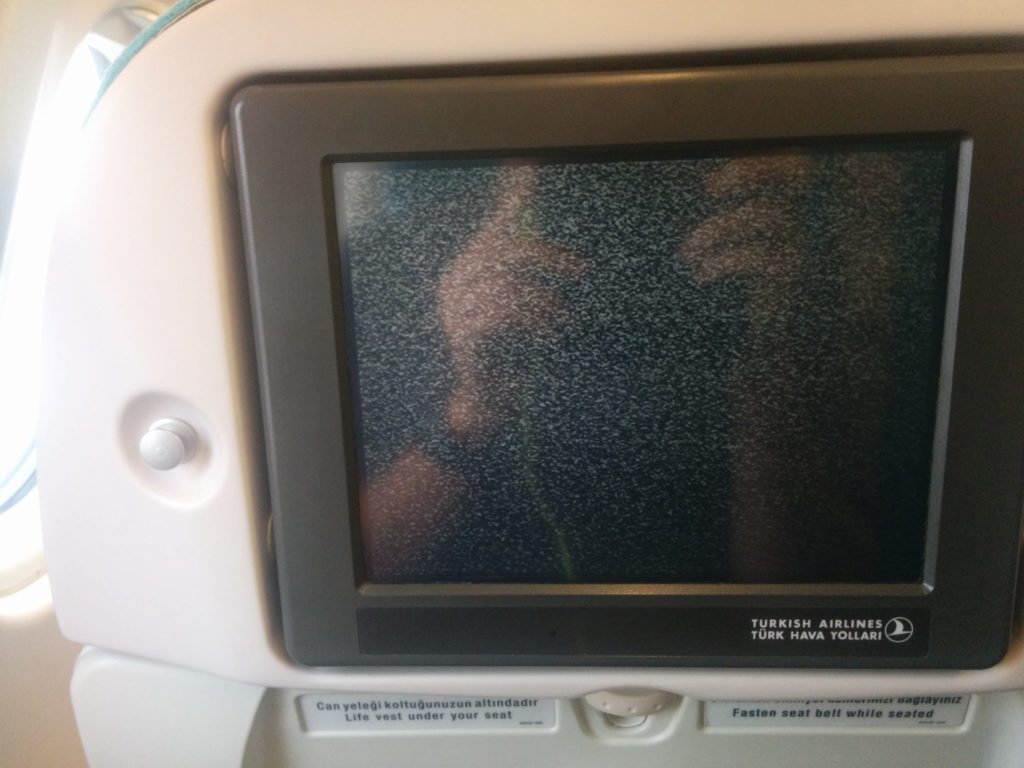 Arrived at the luggage claims my worries became reality… I was able to get from one plain to the next in Istanbul, my luggage wasn't… Yes, my bike an panniers are stranded somewhere between Istanbul and Frankfurt. The guy at the luggage lost desk couldn't explain to me, why my luggage wasn't there, so I explained him everything with the delay. Now they will send me my luggage as soon as they have it. Luxair (a Luxembourgish airline they work together with Turkish Airlines, with whom I was flying today) called me this evening, but I missed the call and the hotline just tells me to call them back during working hours. They called me not during their working hours but later… My luggage will arrive eventually (hopefully).
My father arrived just in time at the airport to pick me up, just 3 minutes before I arrived (without my luggage). We drove back to Luxembourg.
Arrived at home, all the stuff from the last 3 month were waiting in my room. Some bills, a Christmas present and my box I send from Nepal:D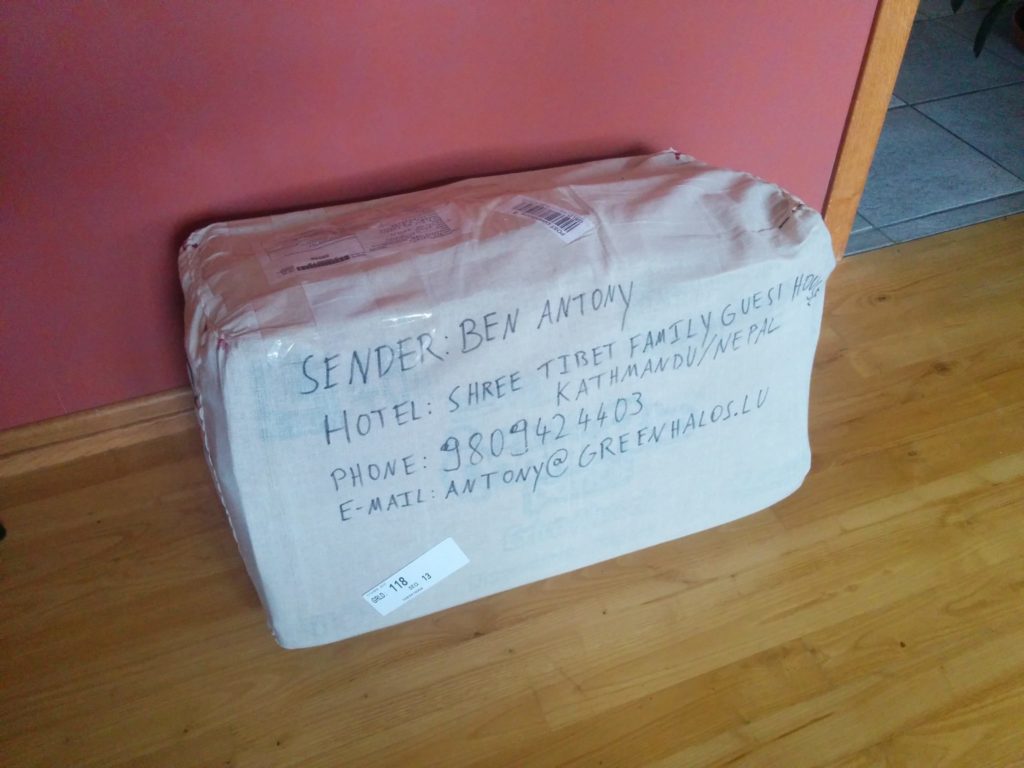 Will this be my last post of this travel? No, there is still a big draft waiting to be published about how to blog while traveling, there is still some stuff missing or not well written. And at least one other post about the whole trip, what I liked, what I disliked, what I learned and lots more, but not today, probably in some days 😀