Distance: 143,12 km Time: 7:04 Total distance: 2038 km 😀
Something I forgot to tell yesterday: I arrived at the Mekong river and will follow its path until Phnom Penh more or less. For example today I only saw the river when I started and when I arrived,  for the rest the road was between 5 to 10 km away from the river.
For the rest there is nothing much to tell today,  landscape was nice but the same as yesterday without any mountains/hills, it was hot again and long. Oh because of an error in open street maps (the maps I use on my GPS),  the GPS  constantly told me to go a big turn around, so I disabled routing on my GPS as it always told me to take a u-turn. I knew that I just had to follow the national route 7. 10 km before the destination I turned routing back on and it was working perfectly fine.
This looks like a lot of traffic but there is really no traffic here.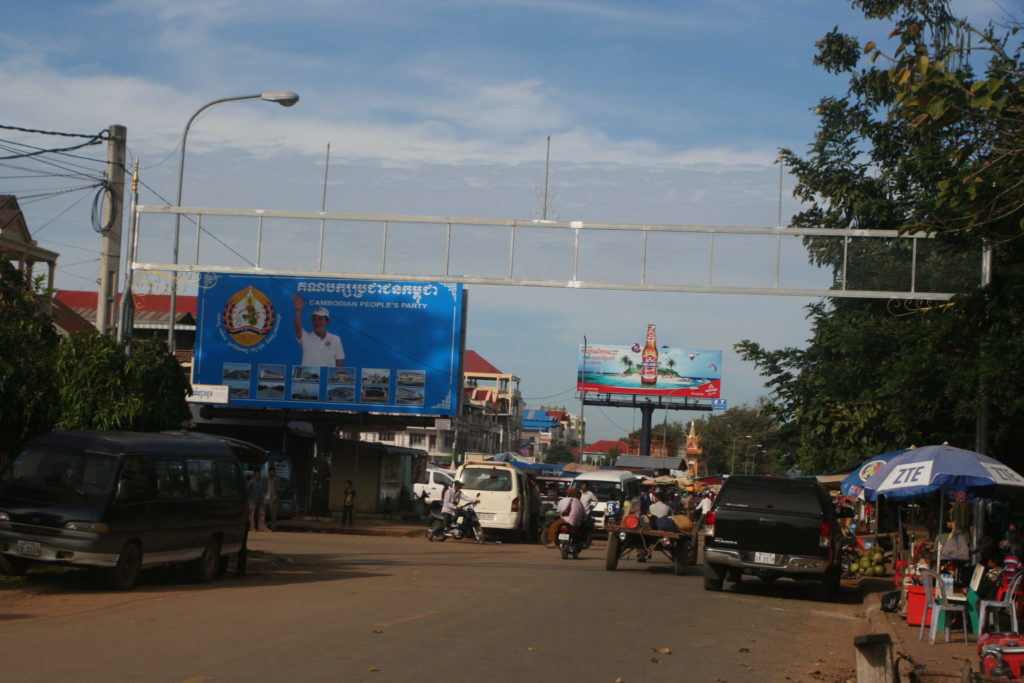 Arrived in Kratie in the dark I found a nice  spot to take a pictures with long open lenses as I don't have a tripod on me.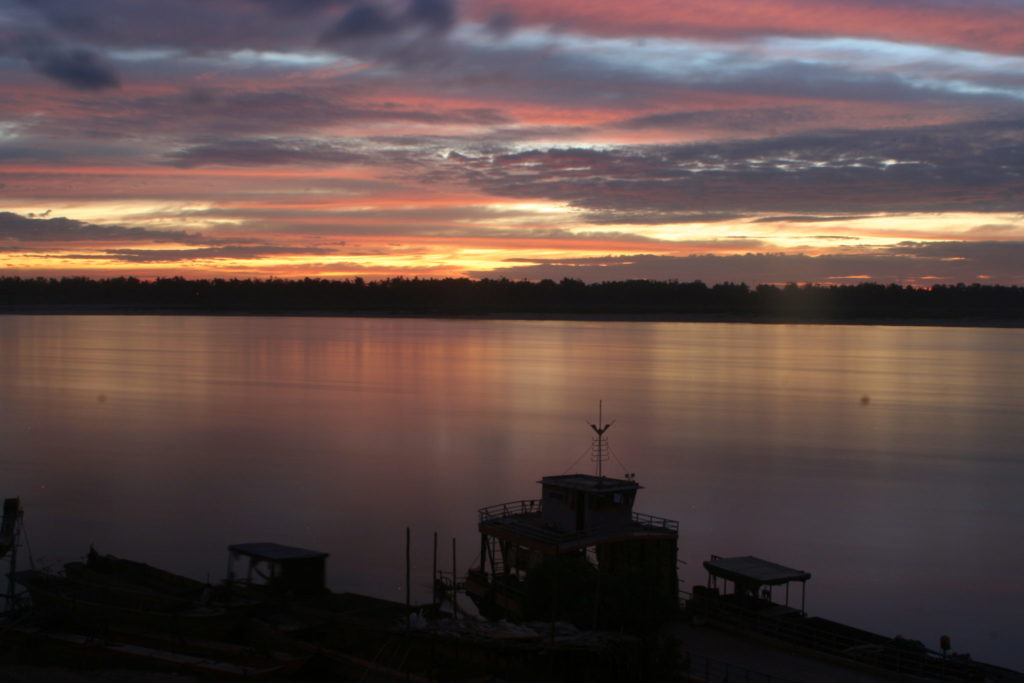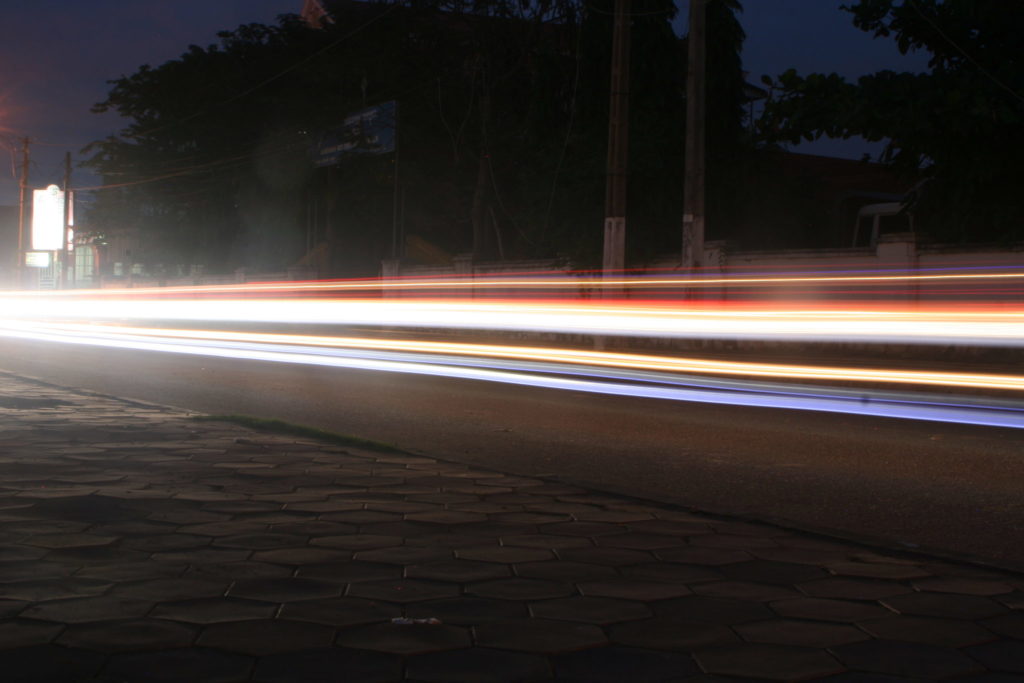 Tomorrow I will follow the path of the river,  eventually I have to choose a dirt road and take a ferry but it should be only 80 km.
EDIT: I totally forgot to post this yesterday evening.