Distance: 8,75km Time: 24 min Total distance: 1441 km
So fighting over night to Singapore. After an hour of delay we started. I don't know why,  but I wasn't able to sleep a second… At the airport in Singapore at 5 o'clock ,  I still couldn't really sleep,  I don't know why. But around 7:30 I went for breakfast at Burger King😂 I walked around the 3 Terminals. I found a place to sleep and was able to sleep for 1 hour. After that I went to Mc Donald's to have a second breakfast…

After some more sitting around,  watching stuff on YouTube,  I went for lunch at 12 o'clock,  Burger King again… At 13 finally the gate opened for my flight to Siem Reap in Cambodia. On the plane I couldn't sleep…
Siem Reap has a really nice little airport. First I had to get a visa on arrival. Really simple:
go to the desk
say tourist visa
give 30$ + form + passport picture + passport
Go around the corner
the passport is processed by 7 people sitting next to each other,  like all together took 10 seconds.
receive the passport back with your visa.
Then I was allowed to enter the luggage part of the hall. in the middle was just immigration office checking the visa. I got all my stuff in good quality. After 1,5 h I was finished with packing out and building up my bike. Only the front mudguard and headlight are not fixed in the correct place or at all,  as i forgot to buy the needed tolls in Kathmandu😂 Not a problem. I will find a shop and just rent the tools. While building up,  I suddenly had half of the visa-processors and half of cleaning team standing around ne looking at me,  but they didn't say anything, because I was building up my bike inside the luggage hall. 😂 So the few km I did today were from the airport to my hostel. The roads are actually  nice,  they ha a 2 lanes extra on each side for motorbikes and bicycles, and traffic lights with countdowns and no holes in the street and less ir even no rubbish on the floor😀
One can eve  see the planes in the back😂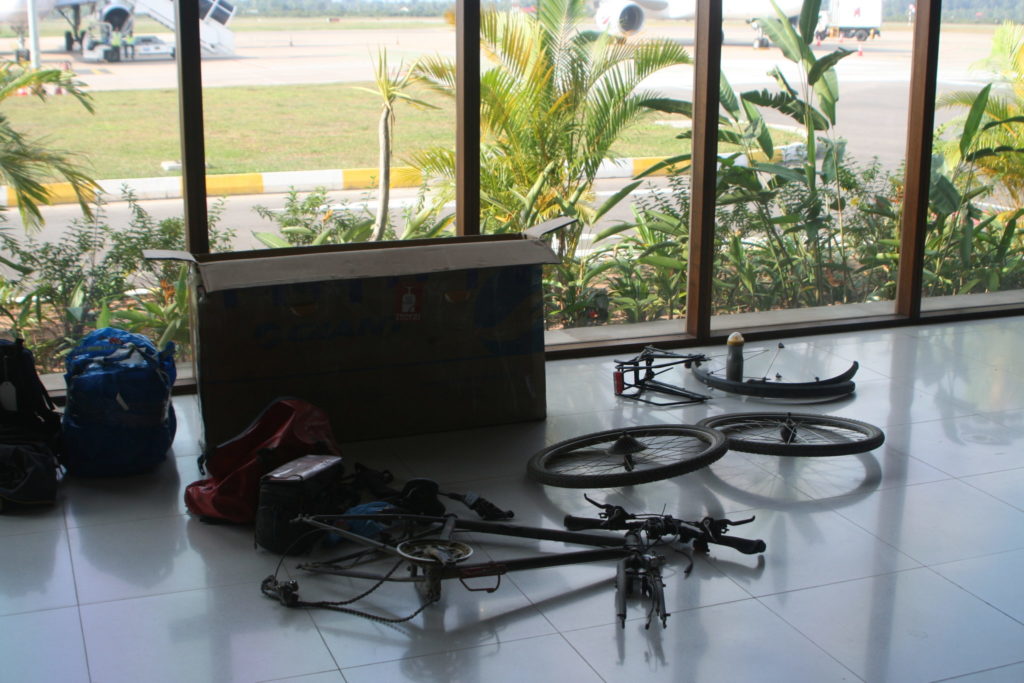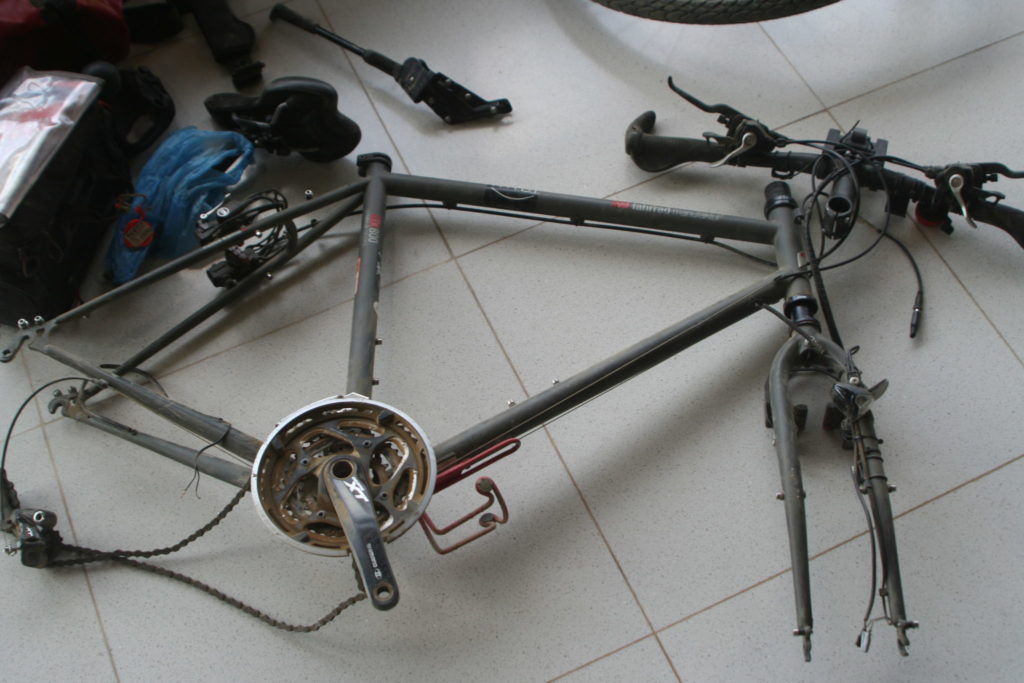 So tomorrow I will visit Angkor Wat,  the big temple here in Siem Reap. Do some stuff here,  I don't know yet.