no cycling,  expect 10 km to test my bike after the reassemble of yesterday.
So today I slept longer and laid in my bed until 10:30. After getting up I organised me a guided group tour to Ankor Wat for tomorrow. Then I saw a flyer of a locally based circus so I bought a ticket for there to tomorrow evening. My next item on my todo list of today was getting a SIM-card to have mobile internet again. Simply,  just walk into the mobile provider store,  they make a copy of your passport you give 10$ and you are done. A SIM-card with 5$ on it,  which is enough to buy 4 GB of mobile internet.
For lunch I just had some quick noodles. Followed by a walk through Siem Reap. Just looking at the markets and pub street. There is really not that much here,  but it is beautiful☺️ And I haven't been to the temples yet,  ad they have a 20$ entrance fee and I will be there tomorrow.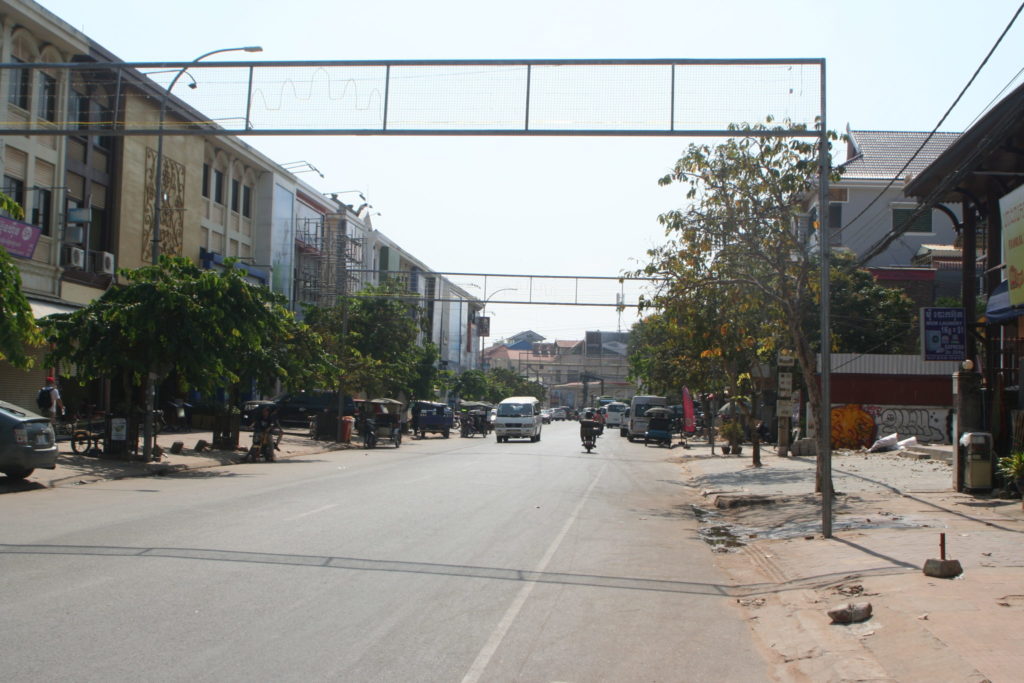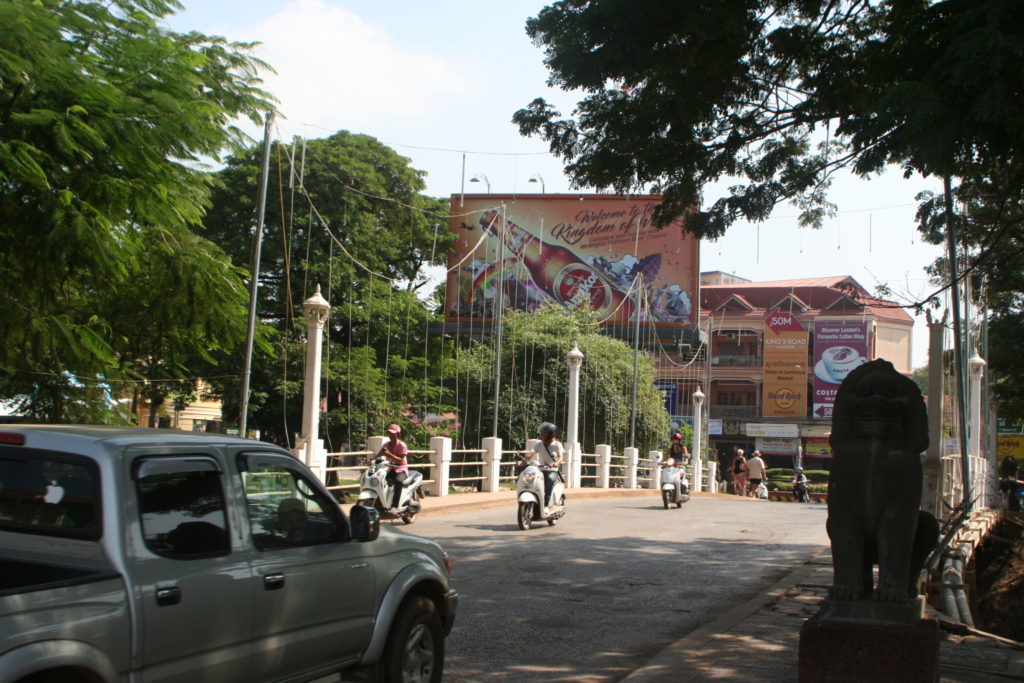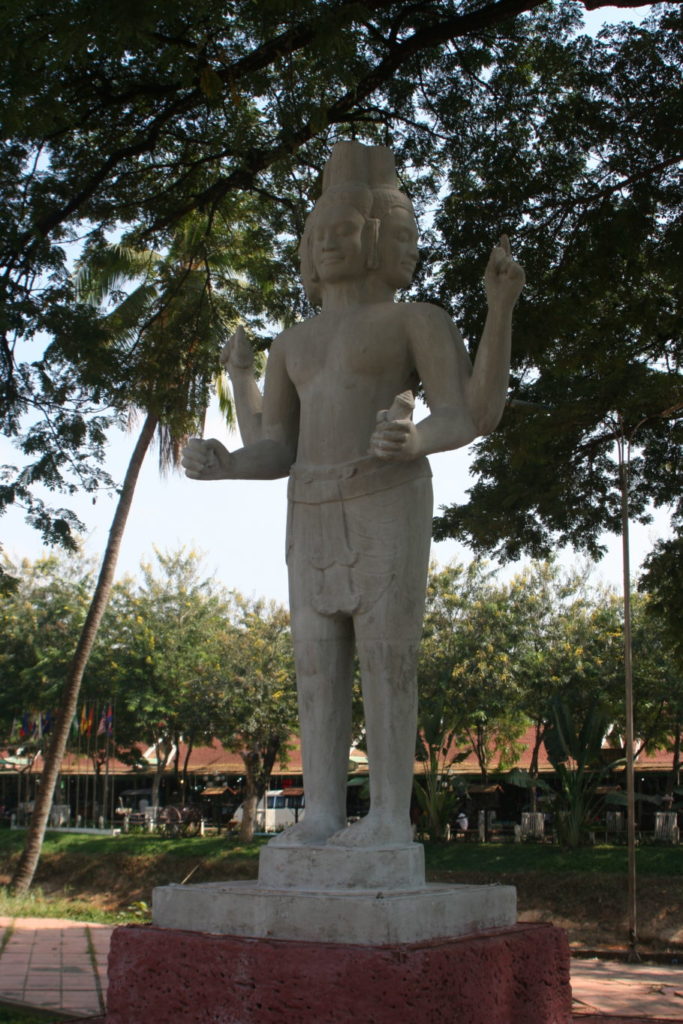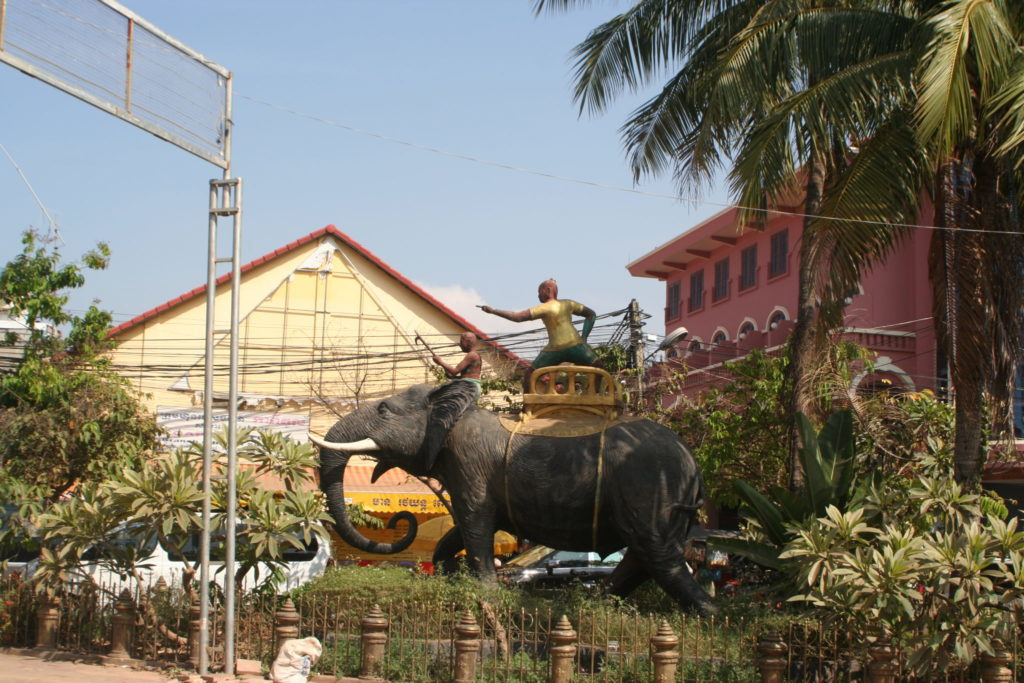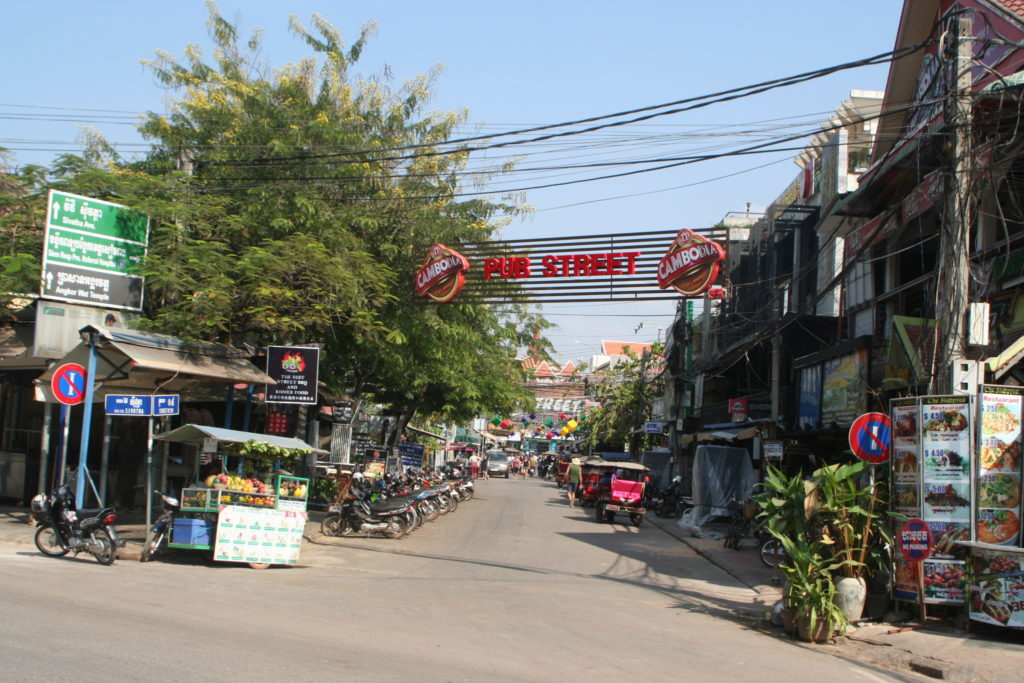 After returning to the hostel I decided to take my bicycle and look for a shop with tools to borrow the needed tools to mount my front light and mudguard again,  as I am missing the right size of tool to fix it… There was one on the other side of the street. They rent bicycles,  so I went in and asked for the tolls,  they gave me a basket with some random tools. But the right sized tool was in there,  so I could fix everything. After it,  I went for a little ride to check if everything is looking good☺️ some adjustments to the handle bar and settle and it was done.
As it was still too early to get dinner,  I decided to get a massage. After a quick search on the internet, I found a place where blind people do the massages,  it was close by,  not too expensive (7$). It really hurt a lot such a massage, but now it feels goods.
So for tomorrow there is a guided tour at the Ankor Wat temple and another one,  from the morning to the late afternoon. In the evening I then go to this circus.
The day after tomorrow I will start cycling again😍
I am again having a little headache, but I think it is because I didn't drunk enough. It's really hot here: 30°C…
Oh I nearly forgot: for people located in Luxembourg: Tomorrow (Monday) there will be an article in the newspaper called "Journal". For people not located in Luxembourg or who don't want to buy the paper: I think it will be published on the website too. I will provide a link tomorrow☺️
EDIT: Hier ist der Link zum Artikel